How I became a travel blogger
Travel blogging: could there be a better job than one that requires you to go on holiday a lot? In 2020 the jury is very much out while people like me have been rooted at home. But in 'normal' times it sounds like the dream gig, right? So how did I – not your typical #mermaiding travel blogger – land myself in this coveted career?
To mark Tin Box Traveller's eighth anniversary I'm writing a series of posts answering questions I've been sent on social media.
How did I get into travel blogging is a question that I have been asked by my blogging friend (and cousin) Carrie who writes Flying with a Baby. Despite knowing each other for years she wasn't sure what initially prompted me to start blogging.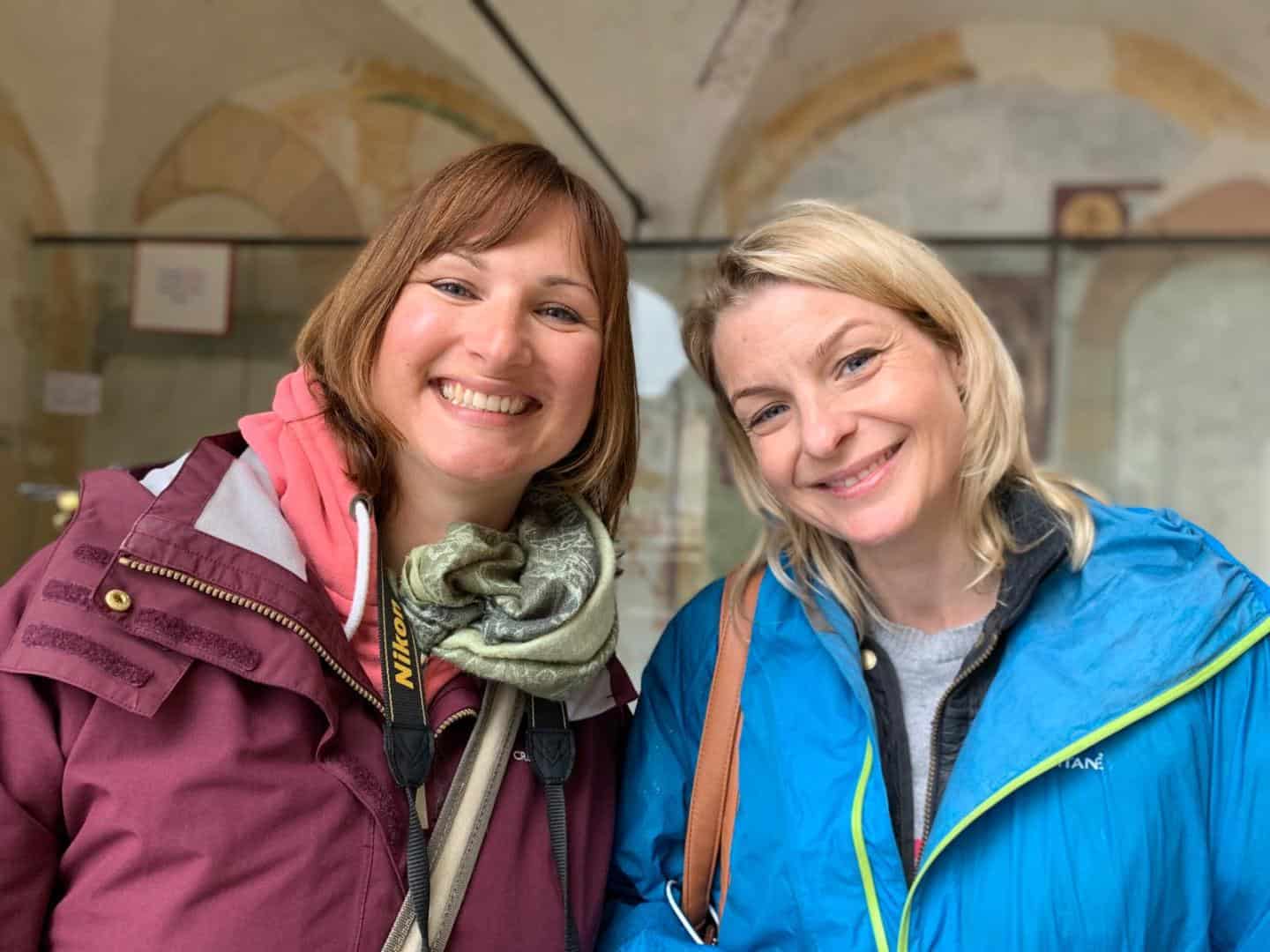 So, here's the back story to Tin Box Traveller…
It's important to say this is not a guide to 'how to become a travel blogger' – there are plenty of those around the internet. This is my personal story.
Why I started blogging
I've been jotting down my thoughts and experiences since I was a kid. From about the age of 11 I had a diary and always loved flicking back through the pages to see what I'd written months or years ago – even if most of it was very cringe-worthy.
By the time I got to college I knew I wanted to write for a living. After university I became a journalist and then moved into a career in PR.
I came up with the idea to start blog in December 2012 – just before I went on maternity leave for the first time. I was being made redundant (as part of a company merger) and wanted a project to keep me occupied.
The name: Tin Box Traveller
A fair amount of pregnancy hormones contributed to the creation of this blog's name. I had only a very basic knowledge of search engine optimisation, so considering how people might find my blog on Google didn't come into it. In fact, the thought would have probably horrified me at the time.

I just remember thinking that I wanted it to be clear that my blog was about travel, with a nod to caravanning, which was our weekend hobby.

As it turns out, not many people realise that 'Tin Box' stands for 'caravan' until I explain it.
This has worked in my favour as the name is actually quite flexible. Ships, planes, trains and all kinds of other ways of traveling can be 'Tin Boxes.' So, the name has grown with the blog.
My expectations when I set up a blog
I didn't have much of an idea what I wanted from my blog back in 2012 – I just knew I wanted to write.
I'd be lying if I said I wasn't aware that bloggers were sometimes given products to review. I knew there could be perks, but that wasn't my main purpose for blogging.
I started by sharing posts about caravanning – something I did a lot as a child and had just started doing again with Mr Tin Box.
When the girls came along I even went off piste and wrote some parenting posts. Most were tongue in cheek and amused me more than anything.
The vast majority of what's on Tin Box Traveller is now family travel tips and reviews, although the focus changes depending on our interests at the time. Some people like to really drill into a topic such as luxury travel, cruising or camping. I enjoy writing about a variety of travel, which probably isn't the best tactic in a digital world where niche is important.
During the past year on Tin Box Traveller there's been a lot more camper van blog posts on as we bought one in 2019.
In 2021, who knows where my musings will go?! Except that they will definitely involve more paddle boarding.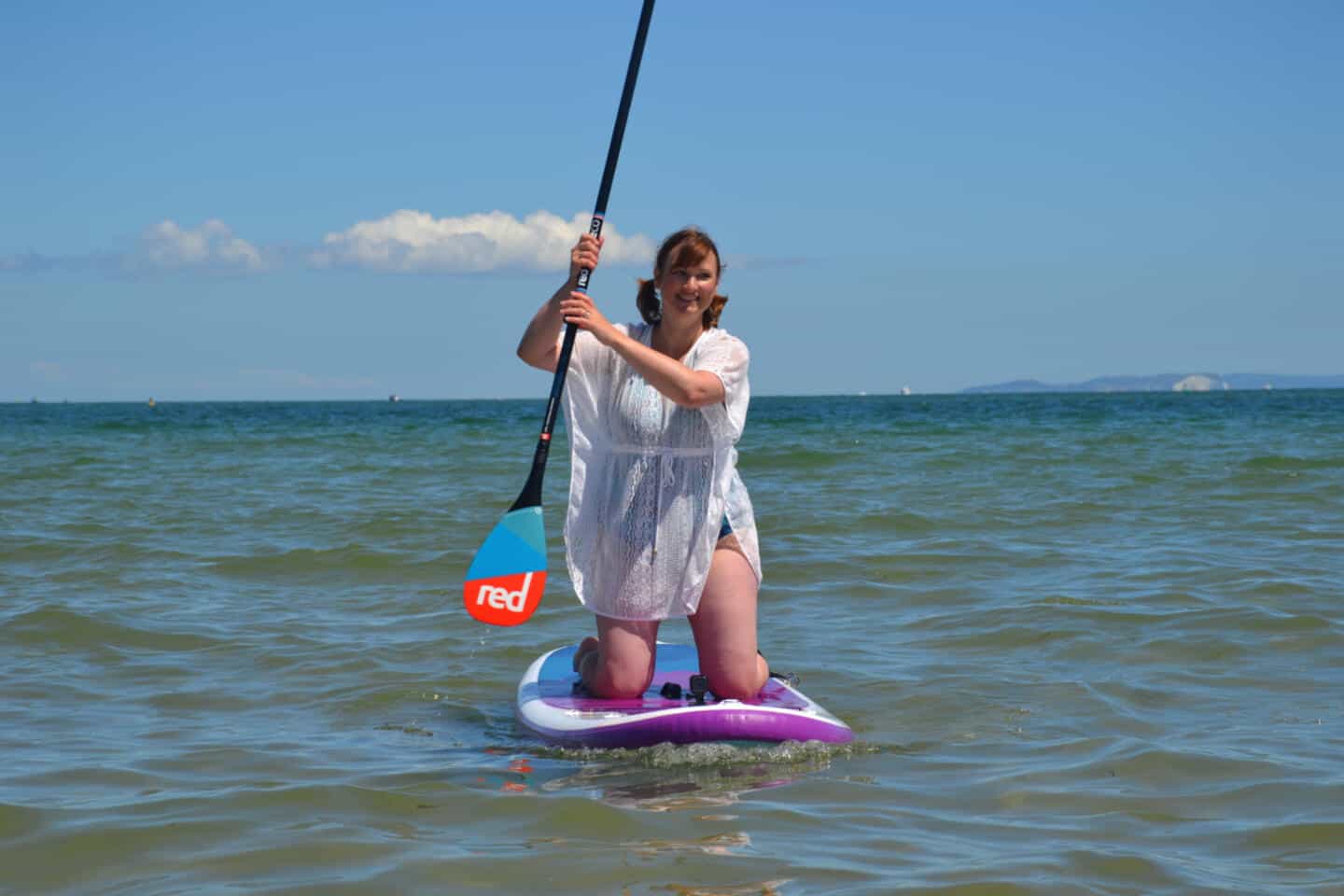 In case you are wondering, having a niche is a good way to build a website's authority with Google – expertise counts online. This is why my second blog, Devon with Kids, is more specialist and is streets ahead of where Tin Box Traveller was at less than a year old.
I'll be writing more about the lessons I've learnt while blogging and how I've applied them to my new project.
A few thoughts about how to become a travel blogger
Like I mentioned earlier, this isn't a guide to how to become a travel blogger. It's just my personal experience.
However, I do get a lot of messages from people who find Tin Box Traveller and want to know the secrets of blogging success. I always smile at this as what is 'blogging success'? Is it followers, website visits or income?
I know I'm not smashing any of these and am up front with people who ask.
The reality of travel blogging or any blogging niche is that success – whatever that means to you – can't be carved out quickly.
Check your motivation
To anyone thinking of setting up a travel blog or any other type of blog I'd say think carefully about your motivation.
You won't be spend every day jetting off on press trips or opening packages of designer clothes. Have a read of a day in my life as a travel blogger.
I had no major expectations of Tin Box Traveller when I set it up. That's not to say that my ambitions for it haven't grown. I'm now terrible for checking my Google Analytics and social media stats to see which direction things are headed.
What has worked for me is having a solid foundation of loving writing, wanting to share our travels, and being a bit of a social media geek.
Blog or social media first?
Something else Carrie asked me was whether I'd recommend new influencers try to build a blog or social media audience first?
I decided to set up a blog because being a Instagram influencer wasn't really a 'thing' back in 2012. And I wasn't the type of person who felt comfortable with chatting away on YouTube.
Today it's possible to have a stand alone YouTube channel, Instagram or even Tik Tok account (if it fits your niche and audience).
Whichever way new bloggers or influencers go, my top tip would be: start with what you enjoy. To make it a success you will have to work hard. It's a lot easier to do that if you have passion backing up your endeavour.
More posts about travel blogging
If you want to read more about travel blogging here's some more posts that might help:
I'm going to be sharing more of my thoughts on blogging and blogger tips soon. If there's anything you'd like to know about what I do as a travel blogger then get in touch.