How do bloggers make money? No, really!
In a year when a lot of people have been at home, possibly furloughed and looking for something to do, the idea of creating your own online business could be quite attractive. Blogging is a way to make money online that I've been doing for eight years now. But have you ever wondered how bloggers make money?
To mark Tin Box Traveller's eighth anniversary I'm writing a series of posts answering questions I've been sent on social media. Quite a few people, fellow bloggers and those outside the world of blogging, asked me about money.
It's a great topic and one I love reading about on other people's blogs. How different bloggers make money and what they earn is fascinating. It can also be a real eye opener and motivator as some bloggers have turned their websites into huge businesses that bring in hundreds of thousands of pounds each month.
Spolier alert: I'm not one of them. But I have been really happy with my blogging income over the past two financial years.
2020 is a different matter as travel blogging has been a tough gig during the pandemic. But overall I can see growth potential and a return for my efforts.
In fact, before COVID-19 I was planning on scaling up my blog work. That's on the back burner for now but down the line it's my ambition for Tin Box Traveller to be my main source of income.
So, how do bloggers turn their websites into businesses?
How I earn money from blogging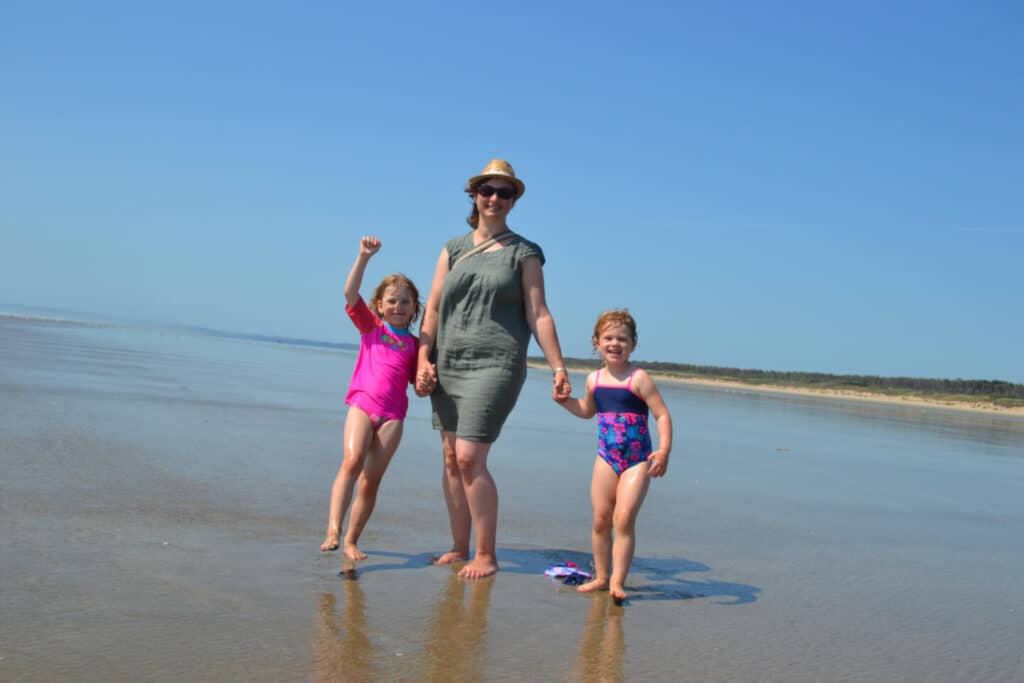 Nyomi who writes Nomipalony asked me what was my biggest income stream from blogging? To be honest, I had to go back to my income reports from last year to work it out as I wasn't sure myself.
After a bit of analysis, there were six ways I made money from Tin Box Traveller between April 2019 and March 2020.
Here they are and what percentage of my blogging income they made up:
Advertorial features – 55%
These are posts that advertisers ask me to write about a topic, product or service. They can also be guest posts that advertisers send me to publish.
Both are similar to advertorial you might see in a magazine or newspaper.
I'm quite picky about the topics and what I publish on the blog – it needs to be related to travel and our family interests. You can always recognise these posts as they have *Advertorial feature* at the beginning.
Content creation for reviews – 25%
I get asked to do a lot of reviews on Tin Box Traveller – holidays, products and services. Lauren who writes Dining in Devon asked me whether I ever do these for free and how I was able to start negotiating payment for reviews.
The vast majority of holiday reviews that we do are on a gifted basis. Holiday companies invite us on a press trip and I create content about it. Sometimes there's a contract in which I agree to provide a certain number of blog and social media posts, and sometimes our expenses are paid.
In recent years I've been able to ask for a fee when reviewing some trips and products. I do this for a number of reasons:
We might not need the experience or product on offer
We are giving up family time or paid work time to do a review
I've been asked to create more content or give more coverage than an experience or product is worth. For example, creating a blog post that takes a day to put together is not worth a £20 product.
If the advertiser wants coverage on my blog or social media we negotiate a fee. If they are not prepared to cover my time, then I turn them down.
PR campaigns – 10%
These are like sponsored posts but usually involve a more complex brief and contract about the type of content a PR company wants me to create for their client.
It is often supporting a wider advertising campaign.
Advertising – 6%
In the past year I've been signed up to an advertising network called Mediavine. They manage the adverts you see in on my website.
I'm paid based on how many people see these adverts and whether they click on them. The more visitors to my website the more I earn.
Writing for other websites – 3%
This income stream is when the owners of other websites ask me to write for them as 'Claire, the blogger behind Tin Box Traveller'. In previous years I have also been paid to speak at events as a blogger.
Outside blogging I'm a writer by profession and the vast majority of my income comes from creating content for clients' websites and managing their social media. I do most of this anonymously or as a ghost writer. I haven't included this income here.
Read more about a day in my life as a blogger and freelancer.
Affiliate income – 1%
Lots of websites promote other businesses' products, holidays and services in exchange for commission.
I'm a member of a few affiliate schemes like this, including the Amazon Affiliate Programme. This is where I made some income in 2019-2020. Amazon track when someone clicks on one of my affiliate links and then pay me commission if that click leads to a sale.
Posts on my blog with these links in are marked with the message *This post contains affiliate links*.
Check out my Amazon shop* for my recommendations on lots of travel gear.
How do bloggers make money on Instagram?
Another question I received about influencer income was about how it was possible for bloggers to make money on Instagram. This isn't one of my big income streams, but has been part of the paid PR campaigns I've mentioned above.
I also regularly post to my Instagram Feed and Stories as part of unpaid reviews where I receive a product. I usually only do these if it's something we really need or I find interesting. Otherwise it can take a lot of time for not much in return.
It's also possible to set up an Instagram Shop and I know a few bloggers who have done this to sell their own products like branded merchandise and books.
Brand partnerships on Instagram, whether they are paid in cash or are a gifted product or experience, are adverts and I disclose them inline with guidance from the ASA.
Blogging's contribution to my overall income
Blogging is the most visible way I make money. People see my posts popping up in their social media feeds accompanied by 'AD' or 'Advertisement' and rightly know that I've got a relationship with a brand I'm talking about.
However, as mentioned above, blogging is something I do alongside a freelance content creation and copywriting career. That is where I make most of my income.
In 2019-2020 the money I earned from blogging made up one third of my overall freelance income. So, it isn't my 'biggest earner'.
However we do get some great opportunities from it, like travel, so that has to be factored in too. The RRP of some of the press trips we have done as a family has run into thousands, which we wouldn't have necessarily been able to afford ourselves. That being said, press trips aren't free holidays.
Can bloggers lose money blogging?
This wasn't a question I received, but I thought it might be an interesting one to add into the mix. The answer is most definitely yes. Setting up a blog and all the things you need around it costs money.
My business expenses for Tin Box Traveller in 2019-2020 included website hosting, business insurance, social media tools, stock imagery, and travel expenses for press trips.
These expenses are much higher now than when I first set up the blog, and if I wasn't earning money from Tin Box Traveller I'd definitely make a loss from it. This was a very real prospect in the first half of 2020 as my income dropped to next to nothing for several months.
My next post will be taking a look at what it was like to be a travel blogger during 2020 and the impact of the pandemic on my blogging and freelance life.
In the meantime, I hope that insight into how travel bloggers make money was interesting. This is obviously just my experience and there are many other ways bloggers make a living from their websites and expertise.
If you have any other questions please let me know. And if you are a blogger with a great idea for making money then I'd love to hear that too!
More posts about travel blogging
If you want to read more about travel blogging here's some more posts that might help:
Interested in the blogging industry? Why not use Pinterest to save this post about how bloggers make money.