How to check your dog's weight is as perfect as them
Are you planning any New Years resolutions? I'm not a massive fan of hard targets but after 2020 I know I want to continue to spend lots of time outdoors, eat a bit healthier, and find a regular exercise routine I will stick to. I doubt I'm alone. It's in our power to make positive lifestyle changes in the year ahead. But what about our pets' health and wellbeing? Your lifestyle is theirs. Could checking your dog's weight be the kick up the bum that gets you both healthier in 2021?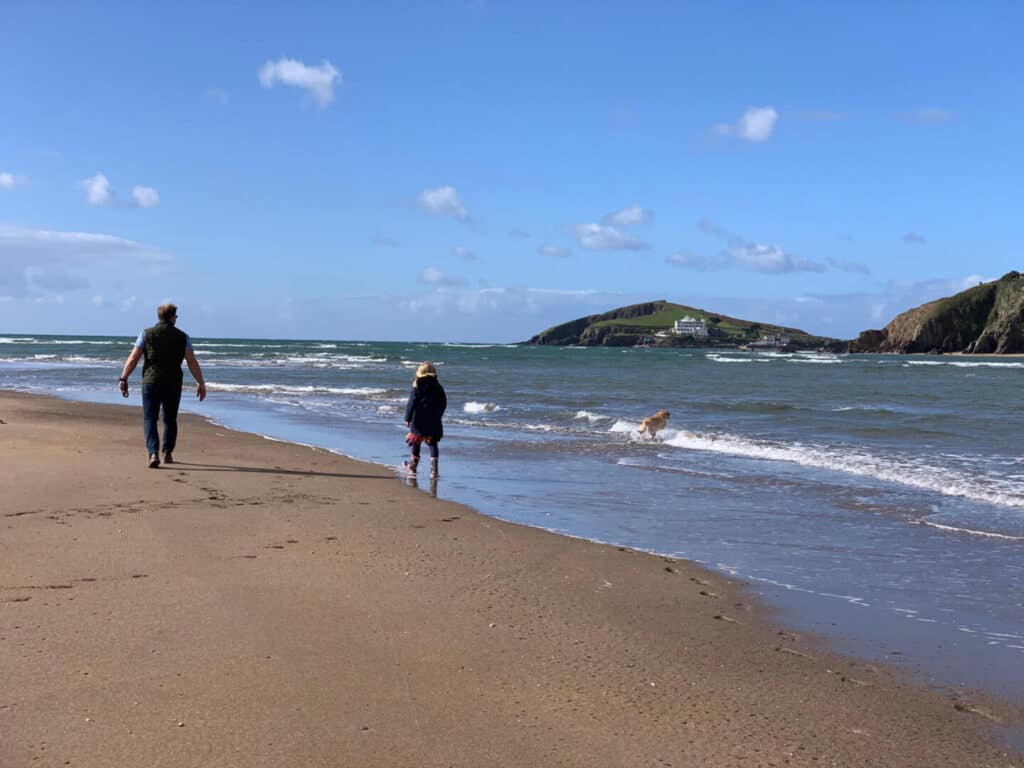 Pet health and wellbeing in the UK
Did you know that more than half the UK's pet dogs and cats are overweight? Royal Canin is highlighting the important issue of pet obesity and have asked us to check whether Tin Box Dog is the perfect pet weight.
They say: "Currently, over half of the UK's pet dogs and cats are considered overweight and obesity has been identified by the veterinary profession as a major health and welfare concern.
"Indeed, new research from the University of Liverpool and Mars Petcare's WALTHAM Centre for Pet Nutrition revealed overweight dogs are more likely to have shorter lives than those at ideal body weights."
The study showed that overweight dogs would live as much as two and a half years less than dogs with a healthy body weight.
It's a heart-breaking thought that we could limit our beloved pet's years as part of our family if we don't monitor her health.
Tin Box dog will be 10 next May, so is no spring chicken, but we know she's got a good few years left in her yet. The oldest Labrador Retriever recorded lived to 27 years, although that was exceptional.
Ten to 14 years is the average and we really hope our lively Lab will be living a happy life beyond that.
Tin Box Dog's life
We've had Tin Box Dog since she was a puppy so we know her full medical and training history. Aside from a few brushes with brambles and upset tummies, she's been a happy and healthy girl.
Here's the things we do to keep her fit:
daily walks (although she protests if it's tipping it down – I don't blame her!)
measuring her food
limiting treats
and taking her for annual check ups and vaccinations at the vets.
Tin Box Dog's last visit to the vets was just before COVID-19 and the vet was happy with her overall condition for her age.
We're not sure when we'll be able to take her for her next routine check up but there are things we can do at home to monitor her health and wellbeing.
How do you know if your pet is a healthy weight?
The ideal dog weight is about more than what the scales say. Your pet's body shape is also important and this is something you can easily check at home.
Royal Canin have a dog body condition score tool that you can use to check your pet's health at any time. It's similar to the one used by our vets so we have used it to check that Tin Box Dog is still on the right track.
The key things to look for are:
Can you see the curve of your dog's waist behind their ribs?
Can you see an abdominal tuck?
Is it easy to feel your pet's ribs when you place your hands lightly on their body?
The Royal Canin body condition score tool takes you through this step-by-step. It also gives you advice about contacting your vet if you have any concerns.
We were really pleased to find that Dog is the ideal weight for her breed. All those extra walks she's been getting during 2020 have obviously helped to keep her in good condition.
Tips for supporting your pet's health and wellbeing
We'll definitely be keeping up our routine of exercise, measured food portions and minimal food treats in 2021. That last part is one that I've become even more aware about thanks to Royal Canin's help.
Healthy dog treats
We give Tin Box Dog a few treats each day. She has a dental chew at breakfast time and is a sucker for half a rich tea biscuit when our girls have milk and a cookie before their bedtime.
Treats are a common reward and sign of affection. But they can quickly add up to an unhealthy addition to a pet's diet.
Did you know that chomping on a 190g rawhide bone is the equivalent of a person eating seven doughnuts? Even a digestive biscuit is the equivalent of a doughnut for a dog.
It's important to remember what is a small treat for us is a bigger deal for our pets. Treats should make up no more than 10 percent of what your pet consumes in a day.
Non-food treats
A better reward or treat for your dog is to give them some exercise or play with them. They'll love you for it and there's no unnecessary calories involved.
Tin Box Dog loves playing fetch and is in heaven if that involves chasing a ball at the park or on the beach. It's totally guilt free fun.
Slowing down meal times
You can also use interactive feeders to slow down and enrich meal times.
They dispense food slowly or split food into compartments so your pet has to work for their dinner. This is perfectly natural for dogs and cats, and makes eating more satisfying.
---
Having easy to access guidance on how on check your dog's weight is reassuring for us as pet owners. We want to keep on having adventures with Tin Box Dog for as long as possible. Now that's a resolution I know I can keep!
How do you look after your dog's weight and wellbeing?
Disclosure: This post is in conjunction with Royal Canin UK & IE but all thoughts are my own.