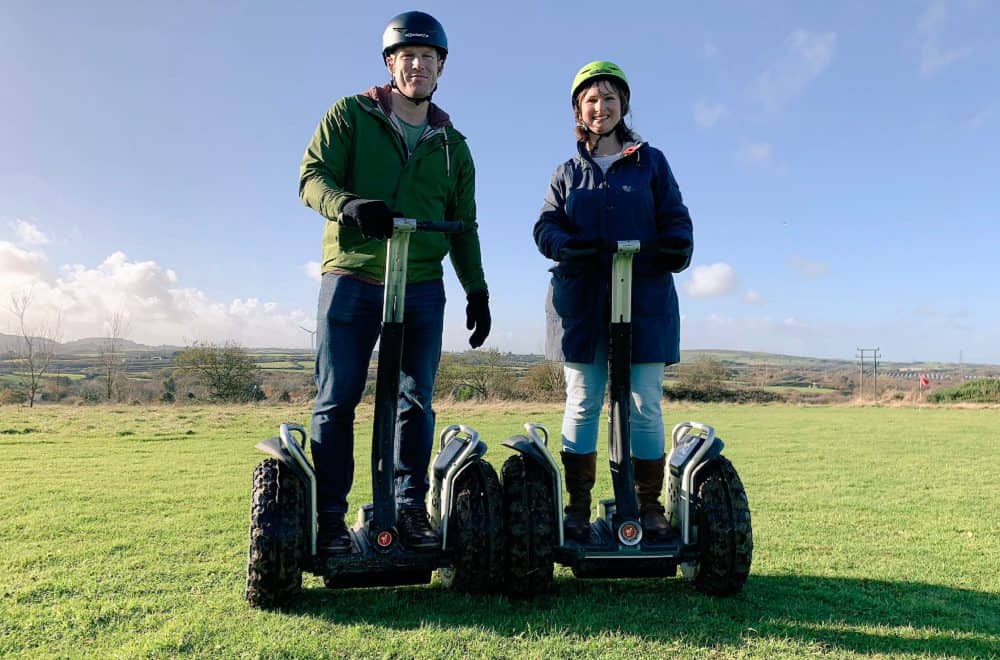 Tin Box Traveller family travel diaries: November 2018
November was a bit of a funny month. Navy life properly kicked in, gobbling up Mr Tin Box for weeks and then spitting him back out for our benefit. A part from that welcome interlude we've been hunkering down and getting on with things knowing that the business of Christmas is just around the corner.
We had one lovely weekend away in Cornwall to keep our travel juices flowing but otherwise I've been busy writing about our recent adventures like our trip to Hebden Bridge in Yorkshire and a two days in Salisbury, Wiltshire. I've also added a few new round ups to the blog including our top family travel tips and our recommended things to do in Lake Garda, Italy.
I do enjoy going back over our travels from previous months – it reminds me that we have done an awesome number of things this year and, essentially, slower months are good for resting before our next adventure!
Here are some of our highlights from November:
Favourite holiday in November
We had a great weekend at Waterside – a Cornish lodge resort that we were invited to review near Bodmin. It was originally meant to be multi-generational break for Tin Box Nana and Grandad, plus the girls and I. However, a few days before I got a call from Mr Tin Box to say he was going to join us half way through too. This was the icing on the cake as he'd been working away for a month. We were already enjoying our spacious lodge, the toasty warm swimming pool and resort activities. So add to that a reunion and it was a brilliant weekend.
You can read about everything we go up to, from cycling to segways, in my review of Waterside Cornwall.
Favourite day out in November
I do love Christmas in Devon. It always gets underway in November with festive markets and illuminations in stunning locations. We are regular visitors to Coleton Aglow at the National Trust's Coleton Fishacre close to Brixham. But this year I wanted to add to our illumination hit list.
Illuminate Light Festival in Plymouth takes place for four days towards the end of November. It's a mix of projections, light installations, workshops and street performances in a former ship yard turned waterfront destination.
We were totally wowed. Here's a taster of what we saw across eight zones of light on the opening evening:
Travel product of the month
This month we tested out Are we there yet? travel bags. The girls really liked having a bag of goodies to delve into during our trip to Cornwall and while we were at our lodge. Do you use activity bags on your travels? If so you might be interested in my giveaway with Are we there yet? Enter to win a travel bag or Christmas Eve Box before the end of Monday 10 December 2018. T&Cs apply.
What's everyone watching?
Everyone seems to have been getting in the Christmas spirit and excited about my festive videos from last year, like this one about Santa's grotto at Woodlands Family Theme Park in Devon. We are previewing the grotto again this year so can't wait to share it with you.
What's everyone reading?
It's ALL about Christmas! My UK family Christmas days out post continues to fly and people are also checking out my list of Devon Christmas events. A blast from our Christmas past that's also been well read in November is our review of Longleat's Festival of Light, which is a magical event in Wiltshire.
One non-festive post that I'm pleased to see is getting some click love is my caravan vs camper van post where I revealed we're sans-caravan for the first time in six years – sob! Don't worry, I'm sure we'll be touring again soon!
Coming up next…
Yep, CHRISTMAS! We have a fun December of festive events kicking off on 1 December with the  Candlelit Dartmouth procession in our home town. I'm going to be squeezing in a fair bit of Father Christmas for our girls as Mr TB is going to be away on the big day and into the new year. Apologies in advance for the Santa spam! And if all else fails send virtual sherry!
Don't forget to subscribe to my regular newsletter. I'm sending it out every few weeks and each one has a theme. So far I've covered our summer adventures and half term fun. Let me know if there's a particular topic you'd like me to share next. If you're not already signed up then pop your details in the form here.
Whatever adventures are coming your way next, have a fabulous time!
As ever, thank for reading and don't forget to follow me on Bloglovin', Twitter, Facebook, Instagram, Pinterest, Youtube, Google+ and LinkedIn.
*Disclosure: this post also contains links to content where we have been sent something for free to review it or have been on an unpaid press trip during which we have produced blog posts and other content for a brand.