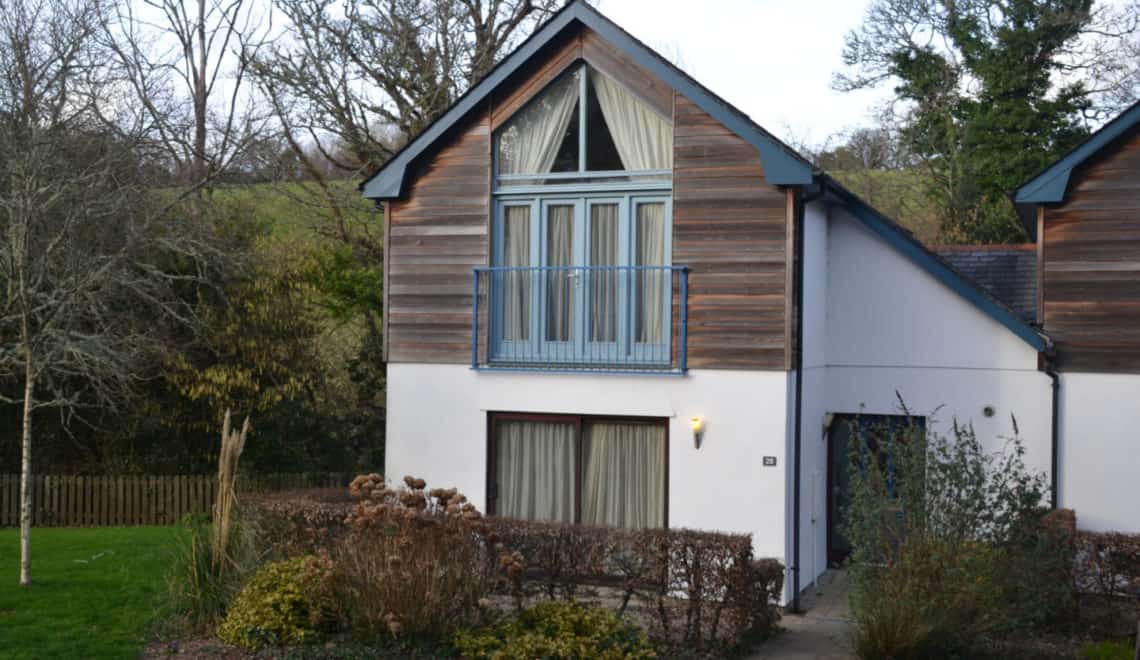 The Valley Cornwall Review – all you need to know about these luxury cottages in Cornwall
We never tire of Cornwall and always return home refreshed and carrying a little piece of Cornwall in our hearts. Of course, having a greta base for exploring is always essential. Here's our review of The Valley Cornwall, which is a Visit England five star cottage resort near Truro.
These are some of the best dog-friendly cottages I believe we've stayed in, but more on that later. Here's what we thought of these luxury cottages in Cornwall and what we go up to close by.
*Advertisement feature*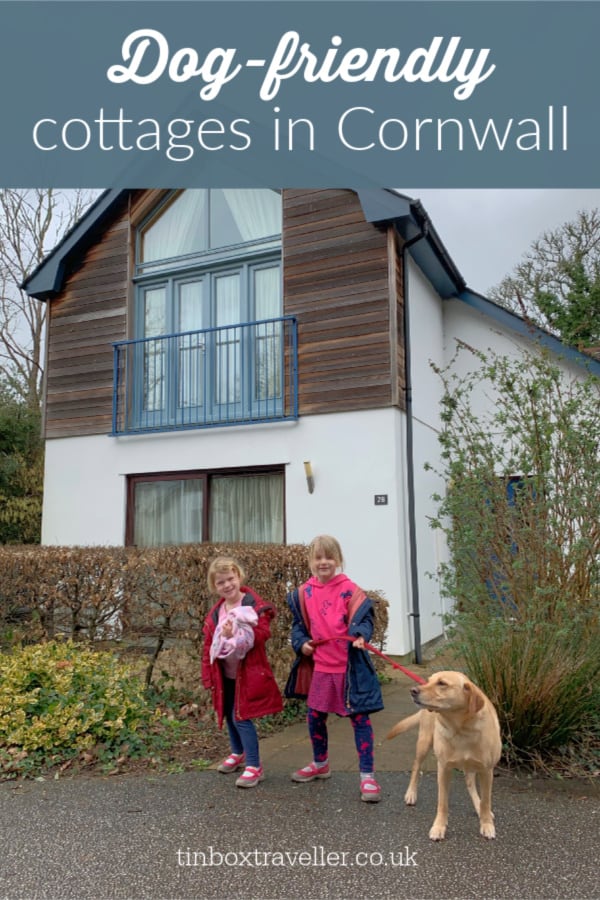 We couldn't wait to start our February half term holiday and booked into The Valley on the Friday night that the kids finished school. This meant we arrived after reception had closed, but this was no bother at all.
In the days leading up to our stay I'd had emails from the reception team giving us plenty of information about our stay, including what to do if we arrived after reception closed at 5pm.
We had a code to open the resort's electric security gates and instructions on where to find our welcome pack and key. There was plenty of excitement as we drove up to our Haven dog-friendly cottage and parked in a space across the road.
The Valley: luxury cottages in Cornwall
The first impressions were very good.
Our cottage – number 28 – was modern and stylish. Downstairs there was an open plan lounge, kitchen and dining space, which felt airy with large windows at each end of the room.
There was also a downstairs toilet and cupboards that hid away essential cleaning equipment and an ironing board.
The kitchen
I was a bit in love with the island unit and sweeping work surfaces in the kitchen – there was so much space!
The bedrooms
Upstairs the girls were all squeals and excitement when they found their room set up with twin beds and their own ensuite bathroom with a shower over the bath and mini toiletries.
The master bedroom had a serious wow factor with a vaulted ceiling and exposed beams over a large double bed. We also had an ensuite – larger than the girls' one, hurrah – and more wardrobe space than we'd need for a fortnight, let alone a week in Cornwall.
What comes in each cottage at The Valley Cornwall?
Our cottage was stocked with everything we needed for our stay including a generous supply of tea, coffee and sugar, plus a box of Cornish fudge and a bottle of local cider to welcome us.
In the kitchen there was a washer/dryer and dish washer, as well as all the other standard cooking equipment.
If you have young children you can also pre-order important equipment like stair gates, night lights and baby monitors so they are in your cottage when you arrive.
Essentially, if you'd find it in a hotel, you'd find it in a cottage at The Valley…aside from the trouser press!
Hair dryers and free wifi come as standard. You can even pay extra for daily room service or book a babysitter or a massage in your cottage.
Here's a video tour of our cottage:
Dog-friendly cottages in Cornwall
Tin Box Dog was at home as soon as we arrived in our pet-friendly cottage.
The standard of the accommodation was excellent and there was no sign that any other four-legged friends had been in residence. You do need to bring all of your dog's essentials like bowls, beds, toys and towels, and they must be kept on a lead while walking around the site.
However, they can be let off in the dedicated dog walk. We also discovered a public footpath at the top of the valley which gave Tin Box Dog an extra place to stretch her legs.
We found plenty of things to do with dogs in Cornwall during our stay.
Check out what we got up to below or find more inspiration in my post about dog-friendly days out in Cornwall.
Find more dog-friendly accommodation and holidays in the UK
Facilities at The Valley Cornwall
The Valley has excellent leisure facilities, which are open for the exclusive use of guests. This means they are on the small side, but out of the four occasions we used the indoor swimming pool there was only one time that our visit coincided with that of other families. Otherwise, we had the small 1.37m deep pool and spa pool to ourselves.
There are small mens and ladies changing rooms, which are communal and each have a single accessible shower. But again, we never had to share these.
Tip tip: make sure you bring your own towels to take to the pool as the ones in your cottage can't be used here. We may have had to do a trip to Sainsburys to pick up a few!
Next door to the indoor pool there's a small gym, should you have the energy after the pool and plenty of sightseeing.
The outdoor pool looked like it would be a real hub of activity in warmer weather with seating and a playground just next door. It's also right beside the Azur Bar and Restaurant. This was closed during our stay but reopens at Easter.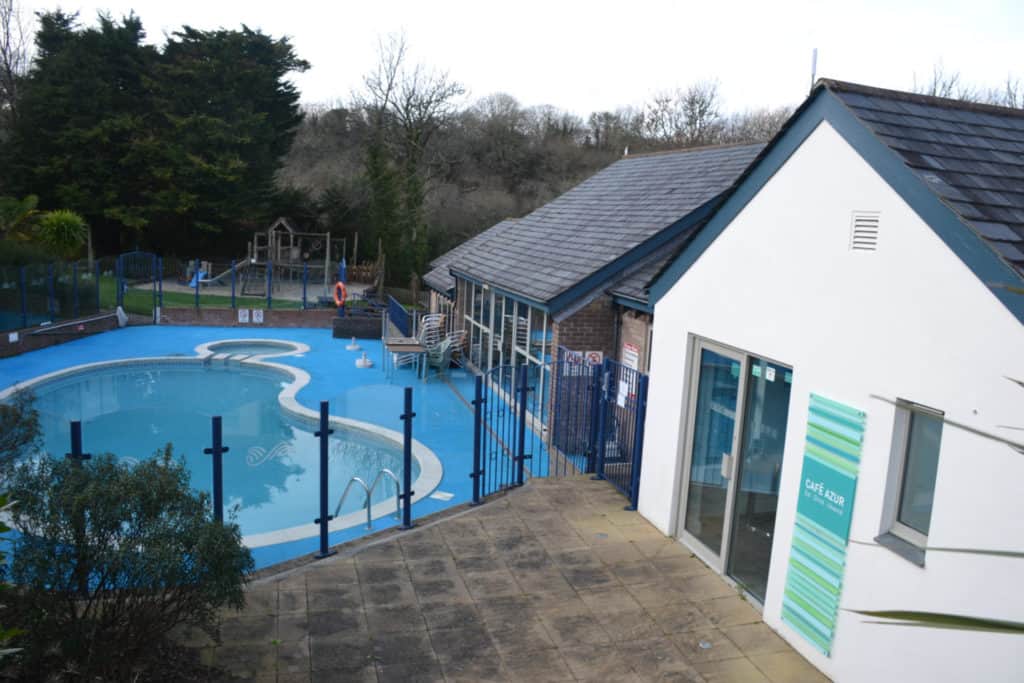 We did get a sneak peek inside the modern bar area during a session with The Little Yoga Warrior. This is a class run by Hettie who visits The Valley regularly to offer family yoga classes.
These cost £5 per person when we stayed and we would highly recommend trying one. It was the perfect way to start the day. The girls loved the combination of yoga moves, mindfulness exercises and relaxation pitched at their level.
I've got to admit I enjoyed a bit of colouring and stretching out on my mat too.
More things to do at the Valley Cornwall
As well as the Azur complex, guests have access to a games room with table tennis, pool and other non-electric games. You need to pay for some of these, so arm your kids with small change.
There's also a tennis court and space to play football close to reception.
If you want a quiet day at your cottage there's DVDs, books, games and toys that you can borrow from reception. The girls popped up with Mr Tin Box one day and came back armed with animal figures and dolls.
Apparently most of the DVDs were quite old and the games had missing pieces, so we stuck to the few that we'd brought with us.
There's no on-site shop at The Valley but there is a convenience shop a few minutes drive away and Truro, which has plenty of big supermarkets, is 10 minutes down the road.
If you fancy a takeaway, some can deliver straight to your cottage door. These are recommended in the welcome pack in your cottage.
If you're wondering what to pack for a cottage holiday, check our my self-catering packing list.
Things to do near by
Each day a note was delivered through our door with information about the weather forecast and tips on things to do in the area. If you're visiting Cornwall for the first time these are really handy for planning days out. You also get a pack of information about local attractions when you arrive.
The Valley is in the perfect location for exploring south Cornwall. We found it took an hour or less for us reach all the top attractions and sights.
Here's where we visited during our half term holiday at The Valley Cornwall.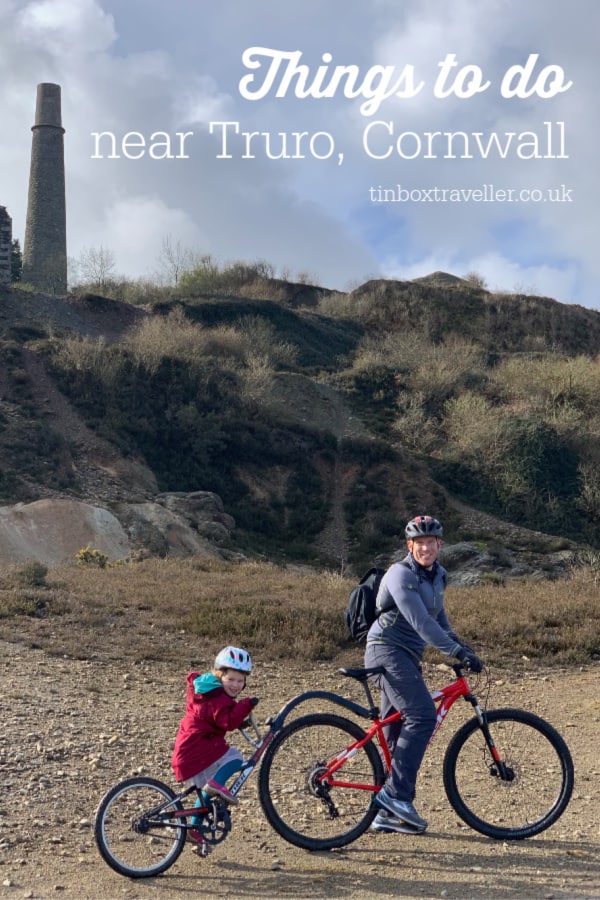 Crantock beach, Newquay
This is a great beach for families with dog. It's a tidal beach surrounded by towering dunes with miles of sand for building castles. The beach car park is run by the National Trust so is free for members. Otherwise there is a pay and display machine.
In the summer months there is a life guard and cafe. Find out more about dog-friendly beaches in Cornwall.
View this post on Instagram
40 minutes from The Valley Cornwall | Dogs allowed all year round | Find out more about Crantock Beach
Hire bikes from Bike Chain Bissoe
Just five minutes down the road from The Valley is a handy bike hire shop and cafe. Bike Chain Bissoe will deliver bikes to your cottage if you like, but we decided to go there and straight out onto the cycle trails that run past the shop.
It is possible to cycle 11 miles from coast to coast on the Mineral Tramways cycle trail that goes past Bissoe.
We borrowed two adult bikes and tag-a-longs for the girls and attempted to reach Portreath on the north coast. However, a combination of getting a bit lost and me not being up to towing along Tot meant we were out for a few hours before returning to base for much needed coffee and delicious cake.
We still got to appreciate some fantastic scenery and explore the remains of mines along the trail during our day.
View this post on Instagram
It's worth planning ahead if you'd like to hire bikes from Bissoe as it's a very popular hire shop. For families, they have kids bikes starting on a 20 inch frame, tag-a-longs, trailers and child seats.
When you hire, you are supplied with cycle helmets, although we bought the girls' ones from home, and a rucksack with bike locks and a puncture repair kit. It might be worth bringing your own map as they had run out when we visited.
5 minutes from The Valley Cornwall | Adult bike hire from £20 and tag-a-longs from £10 a day | Find out more about Bike Chain Bissoe
Trelissick National Trust
We've visited Trelissick in winter before and loved the gardens, so it was good to go back just as spring was starting. There was a children's trail around the house and garden, and the views across the River Fal were lovely.
The girls had fun climbing on trees and looking at the spring flowers on the woodland walk.
View this post on Instagram
10 minutes from The Valley Cornwall | Dogs welcome in the grounds only | Find out more about Trelissick
Geevor Tin Mine
This was a new attraction for us. Geevor Tin Mine near Lands End tells the story of tin mining in the extreme south west of England.
It started and ended its working life in the 20th Century but people have been digging for minerals here for thousands of years.
View this post on Instagram
It is now a mining heritage centre and the mine, its buildings and museum are fascinating, and much more kiddie friendly than I anticipated. The girls loved going underground, panning for gold and playing with the hands-on exhibits.
I was intrigued by the huge mill building where the ore was shaken down to its most useful components, and by the fact that 98% of the materials brought to the surface were waste rock.
Parts of the mining complex are quite eerie as it looks like the miners have only just put down tools.
If you enjoy industrial history and want to find out more about Cornwall's landscape and heritage then Geevor is a great attraction to visit.
1 hour from The Valley Cornwall | Dogs are allowed everywhere but in the mine and cafe | Find out more about Geevor Tin Mine
St Michael's Mount
St Michael's Mount is such an iconic Cornish sight and a great place for a walk with kids and and dogs, especially at low tide.
Dogs aren't allowed in the castle or gardens but we were able to wander around the village and harbour, which is believed to have been a trading post for Cornish tin being exported to Europe up to 2,000 years ago.
View this post on Instagram
40 minutes from The Valley Cornwall | Dogs are restricted on the island and on Marazion beach at certain times of year | Find out more about St Michael's Mount
The Lizard Lighthouse
On our last full day in Cornwall we drove out to Lizard Point and visited The Lizard Lighthouse.
The heritage centre has lots of interactive exhibits and games for kids as well as an eye watering number of facts about the life and work of lighthouse keepers here on the most southerly point of mainland UK.
We also took a guided tour up the tower. The lens at the top is powered by a 4,000 watt bulb and its light beam can be seen for 26 miles.
View this post on Instagram
50 minutes from The Valley Cornwall | Dogs are welcome in the visitor centre but not up the lighthouse | Find out more about The Lizard Lighthouse
Cardinham Woods
On our way home to Devon we drove north to Cardinham Woods near Bodmin Moor. This is a Forestry Commission wood where there are walks and cycle trails through the towering pines.
So many people have recommended the woods to me before, and no wonder! They are beautiful.
Plus there was a Zog Trail, which kept the kids entertained while we stretched our legs and walked Tin Box Dog.
Here's some more Bodmin Moor walks with kids.
View this post on Instagram
45 minutes from The Valley Cornwall | Dogs are welcome | Find out more about Cardinham Woods
There's plenty more days out ideas in my post about family holidays and things to do in Cornwall or take a look at #TinBoxCornwall on Instagram.
Here's a video of our week in Cornwall:
Final thoughts on The Valley Cornwall
All too soon our week at The Valley had come an end. This is definitely somewhere we'd recommend for families and people looking for dog-friendly cottages in Cornwall.
The cottages are excellent and the onsite facilities are perfect for a family holiday. The girls loved the swimming pool, while Mr Tin Box and I enjoyed the great accommodation.
We all had a wonderful time exploring more of Cornwall, which was so easy to do from this luxurious little hideaway.
A week staying in a two-bedroom, dog-friendly cottage at The Valley Cornwall in February half term would have cost £710 in February half term.
Find out more about The Valley, cottage rates and special offers on its website.
Check out more holiday parks in Cornwall that we rate.
Disclosure: we were invited to stay at The Valley Cornwall in exchange for social media coverage of our stay and a review on the blog. We also received complimentary cycle hire from Bike Chain Bissoe. We paid for our other days out and our yoga session.
Looking for luxury cottages in Cornwall? Or what about dog-friendly cottages in Cornwall? Use Pinterest to save this review of The Valley Cornwall for future reference.