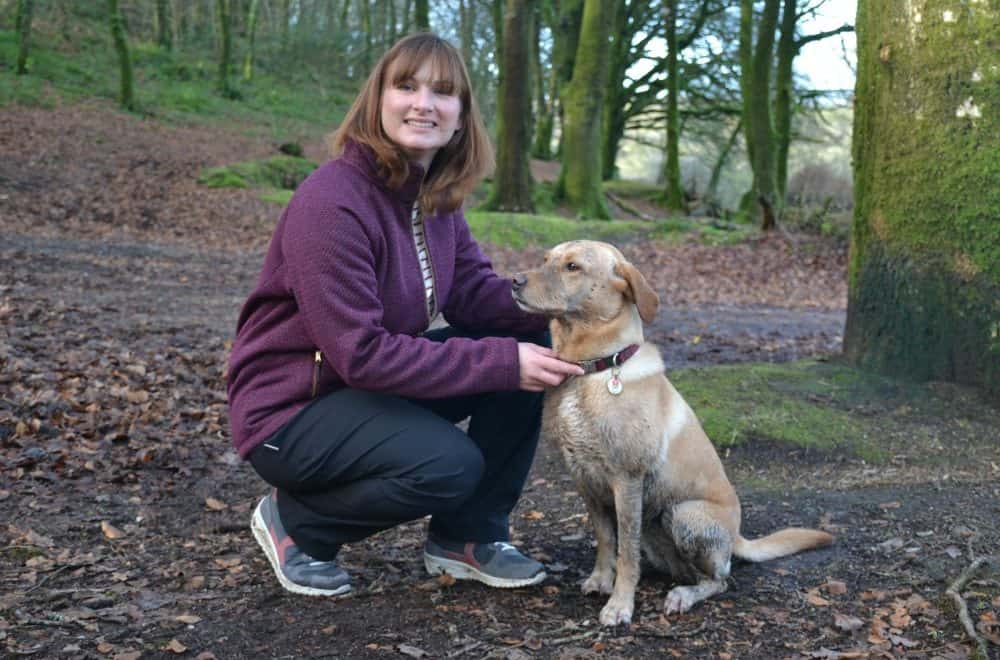 Stunning Bodmin Moor walks for families
If you are looking for easy Bodmin Moor walks with children then we can recommend a couple we tried during a winter holiday in Cornwall. Below are the routes we took and some tips for doing these walks.
This post was originally published in 2017. If you are walking on Bodmin Moor during the pandemic please respect the latest government guidance.
Want more ideas for family holidays and days out? Read my tips for smashing family travel and sign up for my newsletter.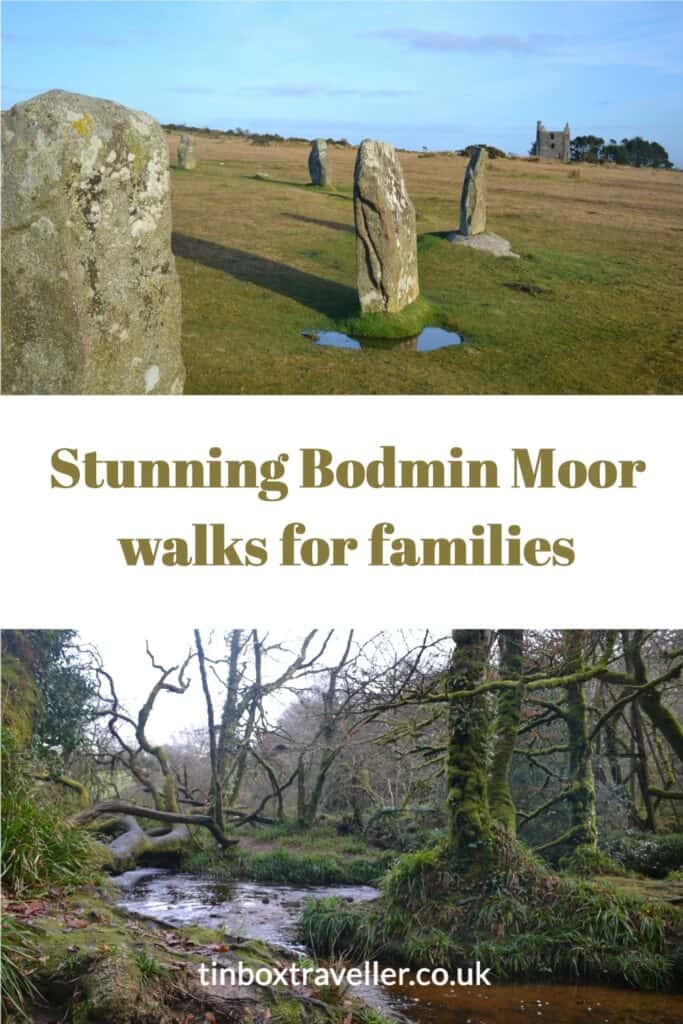 Read more of my ideas and recommendations for family holidays in Cornwall.
Golitha Falls – a Bodmin Moor walk with waterfalls
The Golitha Falls National Nature Reserve is an area of ancient woodland sitting on the South East corner of Bodmin Moor. It is a Site of Special Scientific Interest and the River Fowey that runs through it is designated an Area of Outstanding Natural Beauty.
The river drops more than 90m into a craggy gorge, picking up speed and creating a series of spectacular falls, rapids and cascades. The natural landscape is enhanced by manmade structures left over from old mining operations. These have now largely been reclaimed by nature.
Tips for visiting Golitha Falls with children
There is a large free car park with toilets at the entrance to the woodland. Use this postcode in your SatNav: PL14 6RU.
A refreshment van is usually parked here serving drinks and snacks, although this was not open during our visit on Boxing Day.
Initially the path along the river is suitable for prams and disabled visitors. However to access the falls themselves the path becomes far more difficult. You'll need walking shoes and baby carriers for smaller children.
Our walk with children at Golitha Falls
We began our walk next to the river and took a circular path to the top of the falls back to the car park. The path is well signed and there are useful maps at the entrance to the woods showing where the different paths lead.
Before we'd gone too far we stopped next to the first section of rapids for a picnic. This was a great spot to refuel and gave four-year-old Tin Box Tot and 20-month-old Baby a great view of the river and the cows in the fields beyond. Then we set off again.
The various bridges, old mining tunnels, muddy puddles and interesting rock formations kept our smallest hikers interested most of the way.
However, it was rough going in places as the rocky paths weaved up and down. We'd made the rookie mistake of not taking our trusty baby carrier, so Baby went on Mr Tin Box's shoulders for a lot of the tougher sections.
The path eventually breaks up into multiple tracks and the river picks up speed as it rushes down the gully. We picked our way through until we got a view down the river to the proper falls. This was as far as Tin Box Tot and Baby could manage so we headed up the side of the gully to pick up the return path to the car park.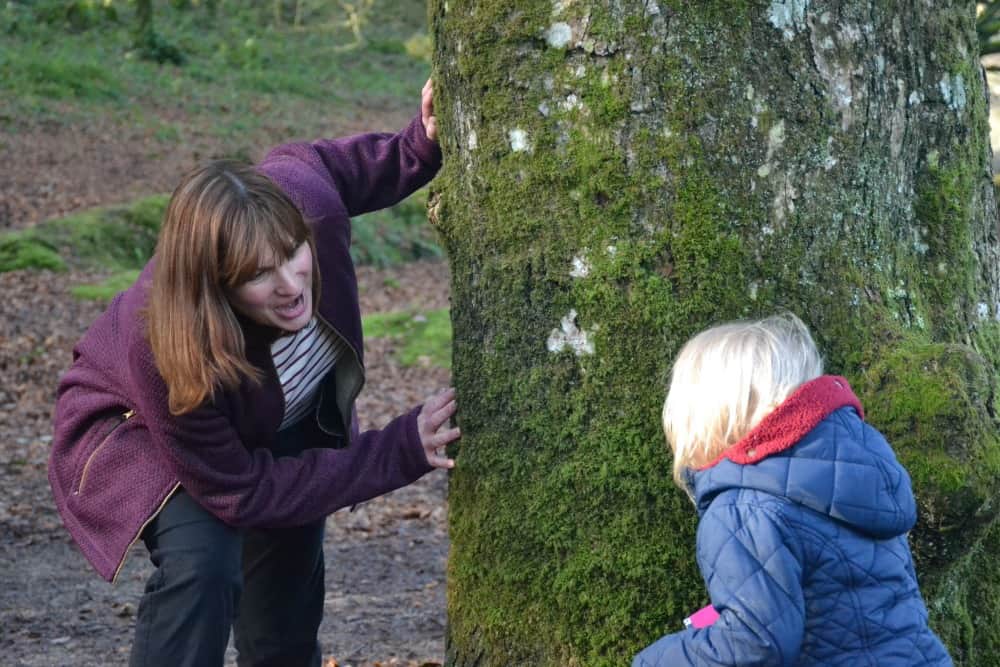 After stopping for another snack and a bit of hide and seek around a tree – as you do with under-fives – it was time to jump back in the car for a short drive to our next stunning Cornish beauty spot.
A walk at Hurlers Stone Circles at Minions
Local legend has it that the Hurlers are the bodies of local Cornish men caught hurling (a regional sport) on the Sabbath and turned to stone as punishment.
It's also said that it's impossible to accurately count the number of stones. I can't say that we put this theory to the test, but the girls thought the stones made excellent obstacles to climb.
Legend aside, the stones are an impressive Bronze Age monument consisting of three separate circles. These would have been used for ceremonial purposes and possibly monitoring solar and stellar alignments, much like Stone Henge.
From the stones it is possible to see several derelict buildings which bare testament to Cornwall's mining past, as well as other local landmarks such as Rillaton Barrow.
Tips for visiting the Hurlers Stone Circles with children
There is a free car park but it is very popular and was nearly full throughout our visit. Use this postcode in your SatNav: PL14 5LE.
Bodmin is famed for quick changes in weather and you are very exposed here so plan ahead and dress appropriately.
There are many grazing animals on the moor so dogs must be kept under close control.
Our walk at the Hurlers Stone Circles
The main car park for the stones was just a 10 minute drive from Golitha Falls in a village called Minions.
The village has obviously embraced the associations their name now has with a certain movie and changed the sign accordingly. Tin Box Tot was keen to make the most of the photo opportunity. Although the proximity to the road made it a little challenging to get a good picture while we made sure no-one ran off.
The stones are a short walk from the car park. The surrounding moorland is used for grazing horses, ponies and cattle, meaning Tin Box Dog had to go on her lead for most of our walk. It was a little sad to see some other dog owners being less responsible and allowing their pets to worry the cows.
Once at the circles we spent a good while exploring their shapes and admiring the view. Despite the bright day, the wind and exposed location made it bitterly cold so we were forced to retreat to the car after 20 minutes. During the summer it would be a fantastic picnic spot.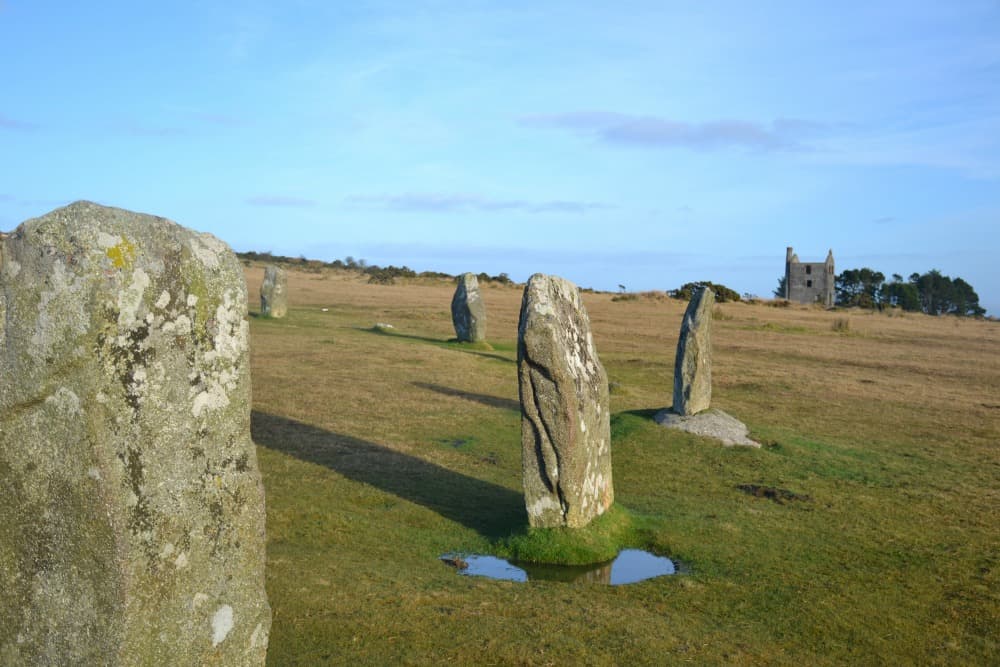 The stones are a perfect starting point for exploring more of the area. There is a circular walk known as the Cheesewring, which takes in some of the impressive scenery around Minions.
I hope we'll get back to do this one day.
More things to do in Cornwall
If you are looking for more things to do in Cornwall with kids then check out these posts:
Can you recommend any other Bodmin Moor walks to do with kids? Comment below.
Find more days out in England, Wales, Scotland and Northern Ireland in my big round up of 101 UK attractions for families.
Looking for Bodmin Moor walks that you can do with kids? Use Pinterest to save this post for later.