7 things to do in St Austell, Cornwall
Back in the summer of 2020 we spent a week staying just outside St Austell in Cornwall. Considering it was the summer off COVID we had a brilliant week in our camper van, exploring the local beaches and family attractions. If you are considering heading to this area in the future I thought it was about time I shared our tips on places to visit and things to do in St Austell.
Want more ideas for family holidays and days out? Read my tips for smashing family travel and sign up for my newsletter.
Eden Project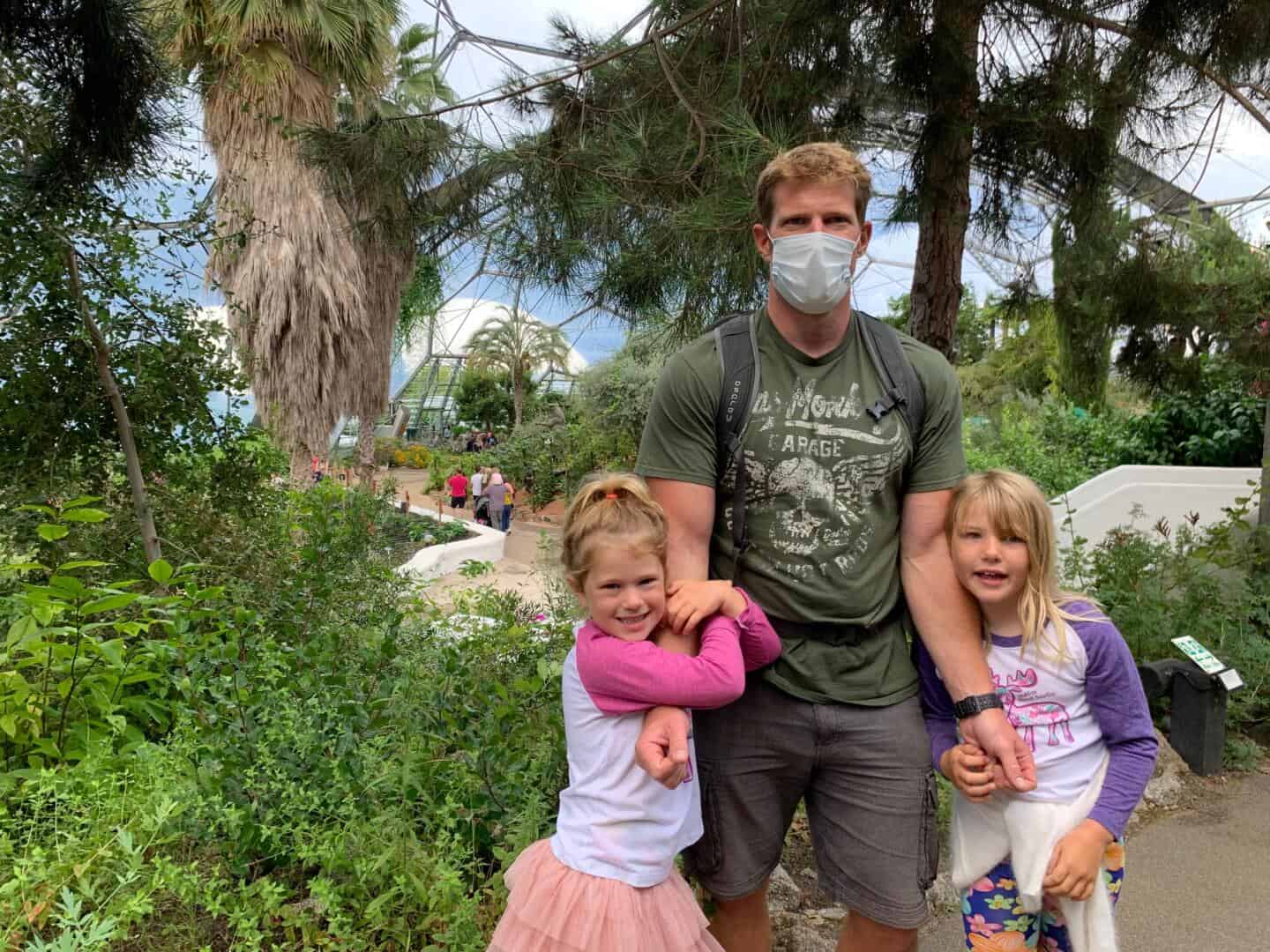 One of St Austell's best known attractions hardly needs an introduction. The Eden Project is famed worldwide for its incredible biome that have been flourishing in a former china clay pit over the past two decades.
You don't need to be a plant enthusiast to appreciate the awesome scale of the rainforest and Mediterranean domes. And, something I've found after visiting at least five times over the years, is that it's always changing.
Read about our visits to the Eden Project.
Highlights for families have to be the The Core interactive education centre, the treetop walkway in the rainforest biome and the special events that take place during the school holidays in normal times. If you are visiting in the winter months there's always an ice rink and a visit from Santa in December.
Find out more in my guide to Christmas in Cornwall.
Lost Gardens of Heligan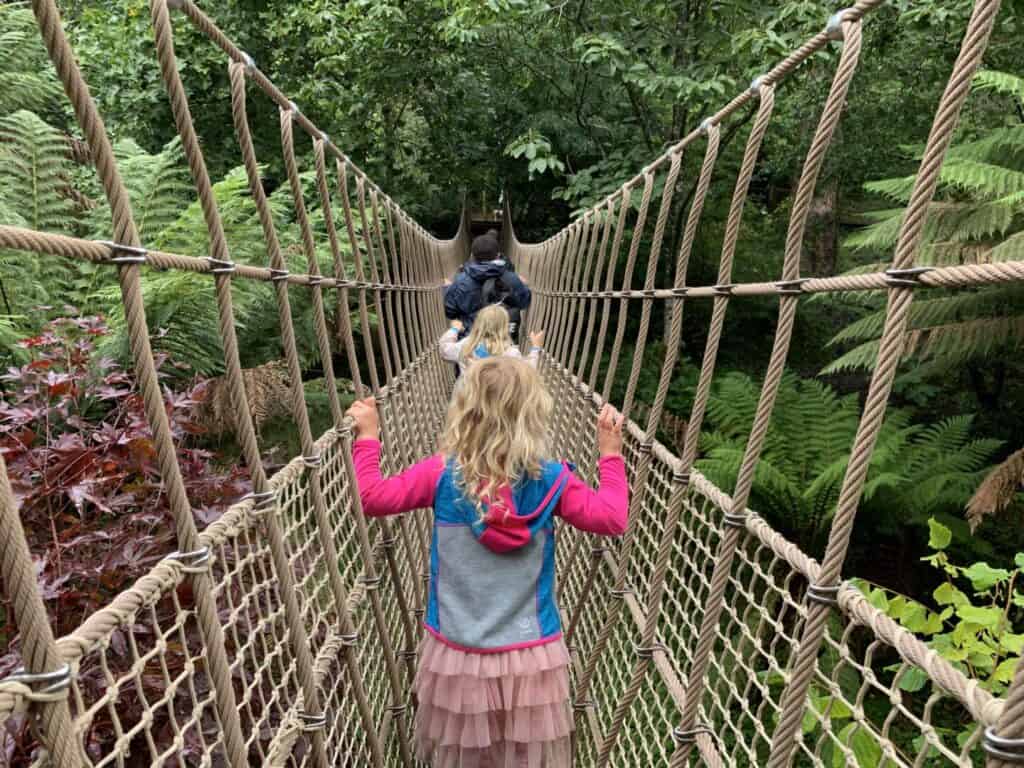 If 'gardens' don't sound like the type of place that would enthuse your kids bear with me. These historic gardens are much more than winding paths and flower beds.
There's plenty of history packed into Heligan which was 'lost' after WWII as the team employed to work on it died in the war. In the 21st Century it was rediscovered. The walled gardens were recultivated, rare breeds of farm animals reintroduced and plenty of fun family activities added.
During our two visits our kids have loved the adventure playground, the Burma rope bridge in the sub tropical valley and the school holiday crafting, art and tasting activities. During the summer of 2020 the vegetable patches and fruit trees were overflowing with crops.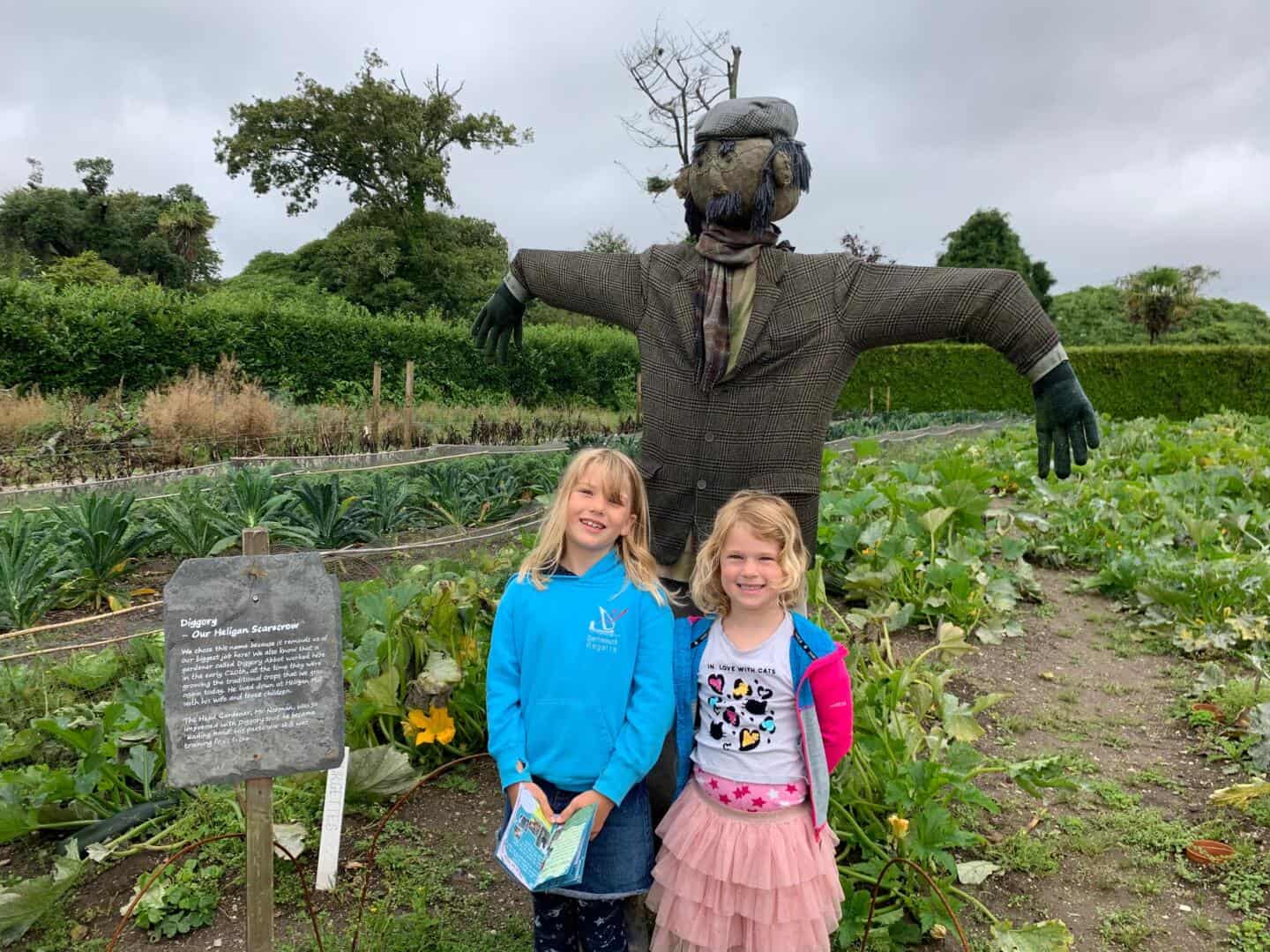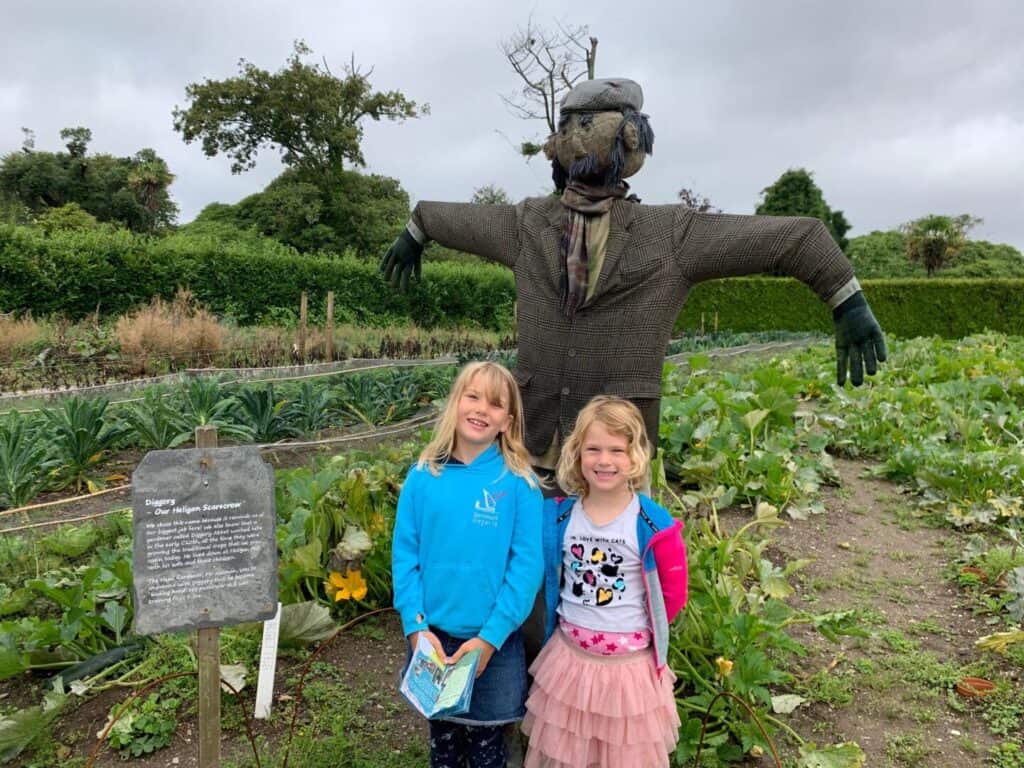 You can also learn about the people who originally looked after the gardens and find out about the techniques they used which continue today.
We can also recommend the freshly prepared burritos and stone baked pizzas from the cafe.
Find out more about visiting the Lost Gardens of Heligan.
Visit Mevagissey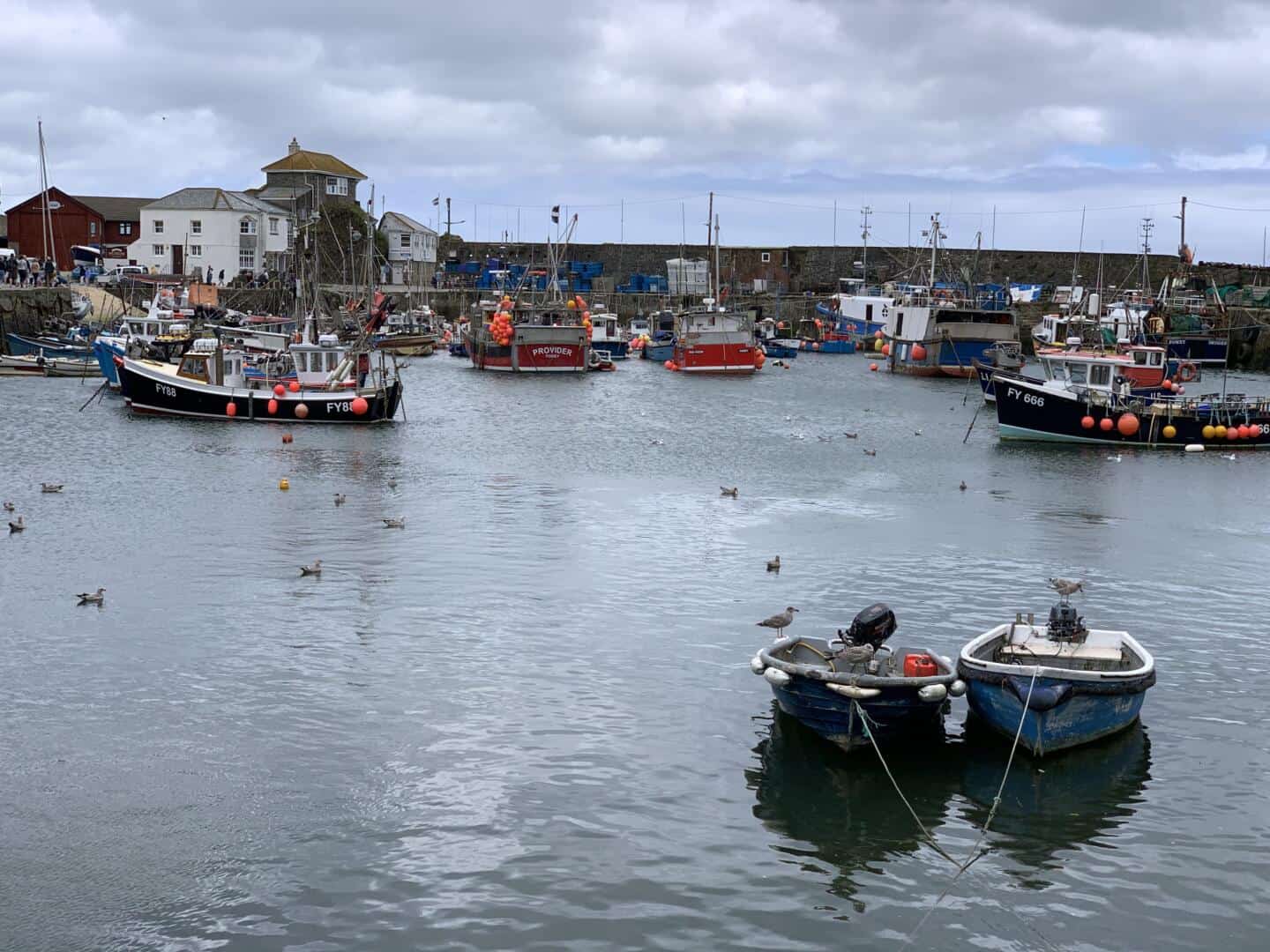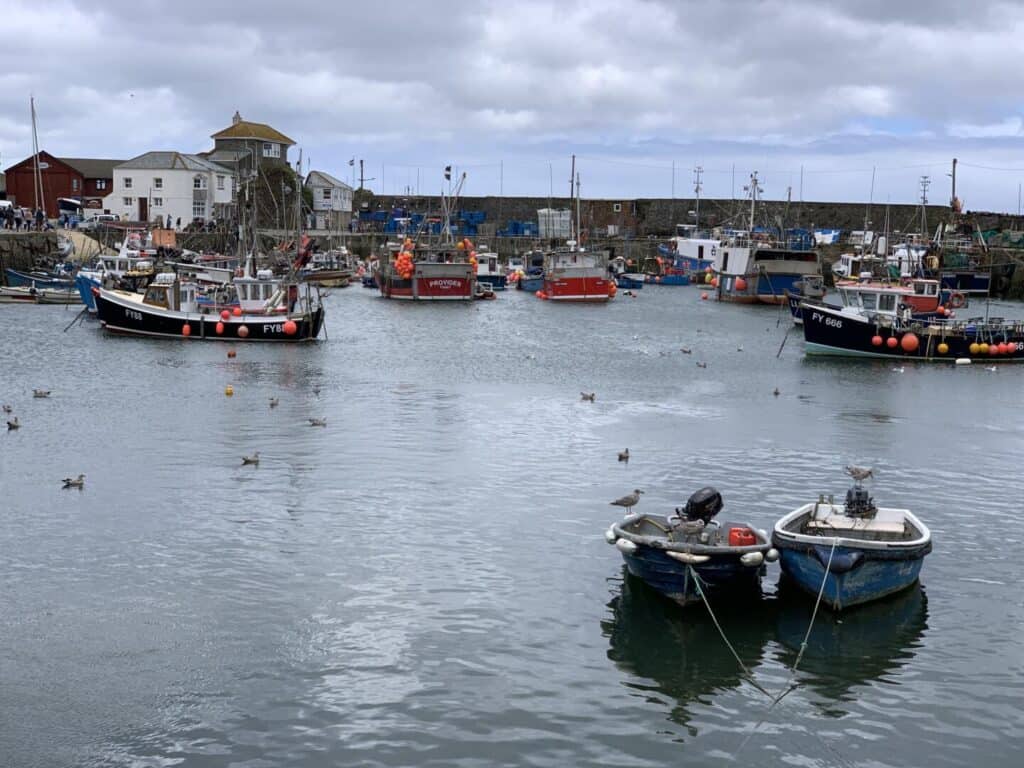 This traditional Cornish fishing village is five miles south of St Austell and its narrow streets bustle with visitors over the summer months.
We spent time by its picturesque harbour to have a go at crabbing – unsuccessfully. This is where you can also find a small aquarium housed in the old RNLI lifeboat house. It raises awareness of the fishing industry that has shaped this part of Cornwall for hundreds of years.
If you want to find out more about the history of Mevagissy you can visit the small Folk Museum.
And for train fans there's the World of Model Railways.
Charlestown and the Shipwreck Heritage Centre
Visiting Charlestown is like stepping back in time.
If it looks familiar you probably recognise it from its appearances on screen in Poldark, Dr Who and Treasure Island among many other TV shows and films.
As well as wandering around the harbour, which is free to do, we also visited the Shipwreck Museum. The cabinets are packed full of 8,000 treasures and interesting objects from more than 150 wreaks. Some date back to Roman times!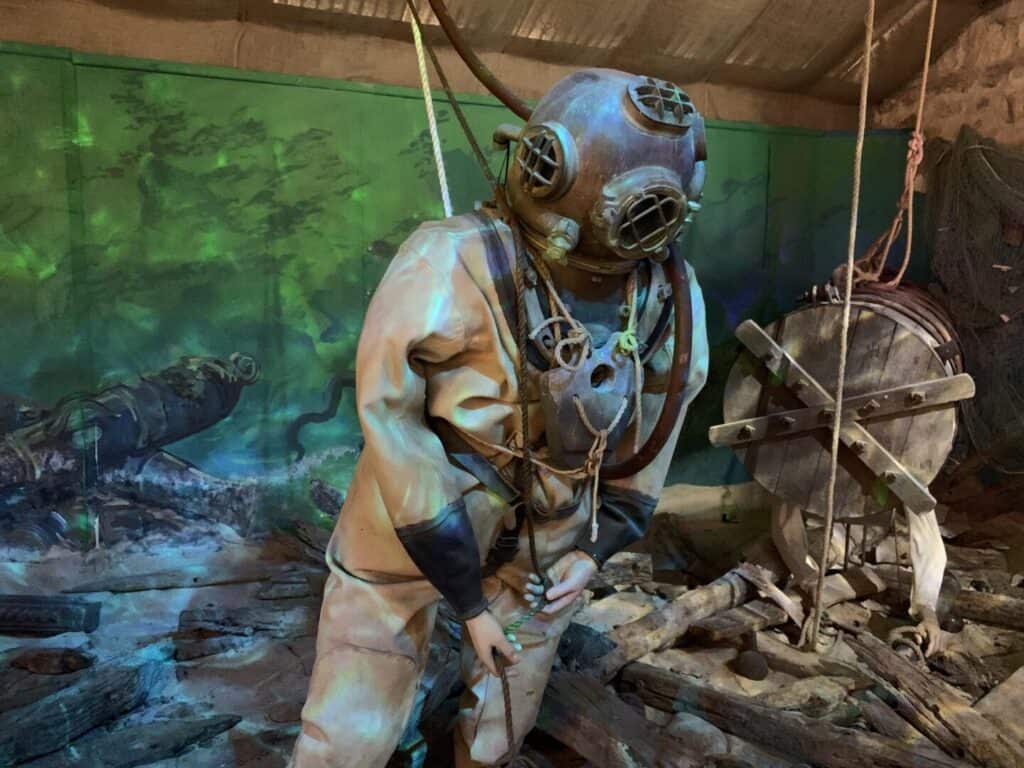 The good news for dog owners is that they can join you in the museum too. The only places dogs aren't allowed in Charlestown during the summer months are the beaches on either side of the harbour.
Visit Fowey
Another beautiful Cornish town to explore is Fowey. Like neighbouring Mevagissey it has its own small aquarium on Town Quay where you can learn about marine life found around the Cornish coast. There's also a museum that tells the story of the town's seafaring heritage.
If you enjoy browsing independent shops there's plenty in Fowey. You can also hire water sports equipment or go on a boat trip. One of the top things to do is explore the area by kayak.
Find out more about visiting and staying in Fowey.
Screech Owl Sanctuary
If your children love birds and animals then the Screech Owl Sanctuary is open to visitors all year round. This is great news for us as we didn't get the chance to visit last summer but can pop back out of the main holiday season.
There are breeds of owls from every continent at the sanctuary, which was established thirty years ago. It now rears tame owls for educational purposes and is also home to alpacas, emus, meerkats and ponies.
Beaches near St Austell
No visit to Cornwall would be complete without a day at the beach. We visited four during our week staying near St Austell. Below is a bit about them (I've also highlighted some others on the map that we have been to in the past):
Pentewan Beach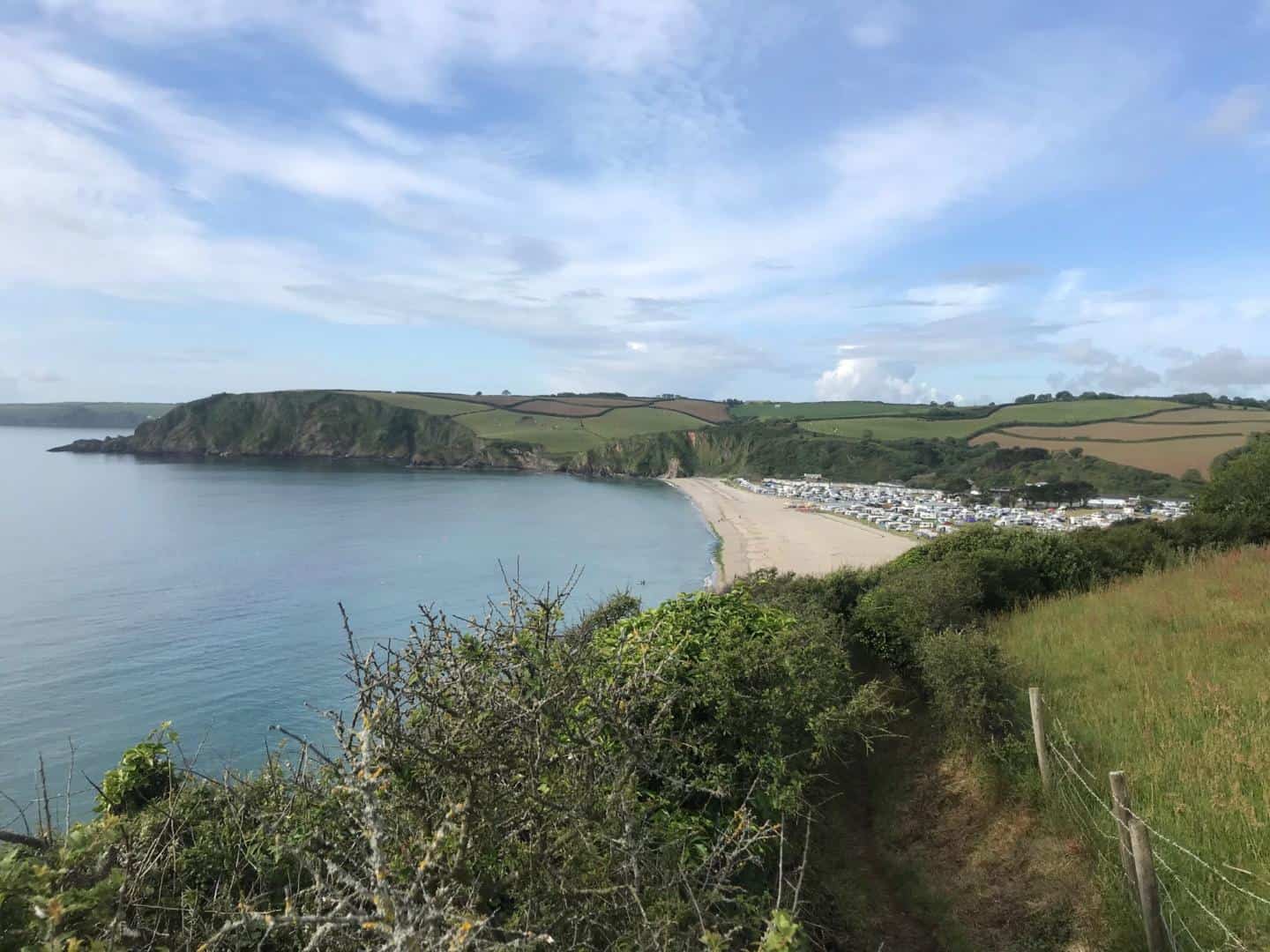 Pentewan is a wide sandy beach where you will find plenty of activity as it's owned by Pentewan Sands holiday park, which is right on the front. It's sheltered between two headlands so is a good place for a swim or water sports. You can hire equipment and book lessons with Cornwall Watersports. There's also a restaurant and takeaway cafe on the beach.
If you are staying in the holiday park you can walk straight onto the beach. If you are driving to Pentewan there's a car park in the village.
The only down side to Pentewan Beach, for us, is that it isn't dog-friendly.
Carne Beach
This National Trust beach is on the Roseland Heritage Coast which is a beautiful area for walking. It's in a shallow bay with plenty of rock pools to explore at low tide. Time your visit with the tide as when its high there's very little beach left.
We visited on a rough August day when the waves were fun to jump, surf and body board in. On a calmer day it would also be ideal for paddle boarding, although Mr Tin Box enjoyed giving it a go any way.
There's a National Trust car park and toilets behind the beach. There's no cafe so bring your own food and drink. Dogs are allowed all year round but must be kept of a lead in the summer months.
At low tide you can walk all the way to Pendower Beach towards the west of the bay.
Pendower Beach
This is another National Trust beach and is at the bottom of a valley that is a Site of Special Scientific Interest (SSSI). Here's a lot more sand here at high tide as well as rock pools.
When we visited there was a takeaway cafe in the old hotel building behind the beach.
There's a National Trust car park and toilets behind the beach. Dogs are allowed all year round but must be kept on a lead in the summer months.
Charlestown Beach
There's shingle and sandy beaches on either side of Charlestown Harbour entrance. The water gets deep quickly so keep an eye on young children. Also be aware of the tide if you decide to explore the rocks to the west of the beach. These are cut off at high tide.
Park in the town's main car park and walk down to the harbour. Dogs are allowed on the beaches between November and March.
Find more days out in England, Wales, Scotland and Northern Ireland in my big round up of 101 UK attractions for families.
Things to do in St Austell with dogs
If you are looking for things to do around St Austell with your dog then lots of the places I've mentioned welcome them including: the Eden Project, Lost Gardens of Heligan, and the Shipwreck Heritage Centre.
They can also join you on a walk around Charleton, Mevagissey and Fowey, and on the beach at Carne and Pendower.
Here's my guide to more dog-friendly things to do in Cornwall.
Where to stay in St Austell
During our most recent trip we were camping near St Austell at Little Winnick touring park. Just down the road there's Pentewan Sands right on the beach.
For more suggestions check out my posts about family-friendly Cornwall holiday parks and caravan sites.
If you prefer holiday cottages or lodges then we can recommend checking out Bosinver Holiday Cottages near St Austell, The Valley Cornwall cottages near Truro and Waterside Resort near Bodmin.
And for a family-friendly hotel check out this review of Fowey Hall Hotel. Further afield there's brilliant family hotels in Newquay including The Esplanade Hotel and Sands Resort Hotel & Spa.
Read my full guide to family holidays in Cornwall.
---
Are you planning a family holiday in Cornwall? Why not use Pinterest to save this post about things to do in St Austell.