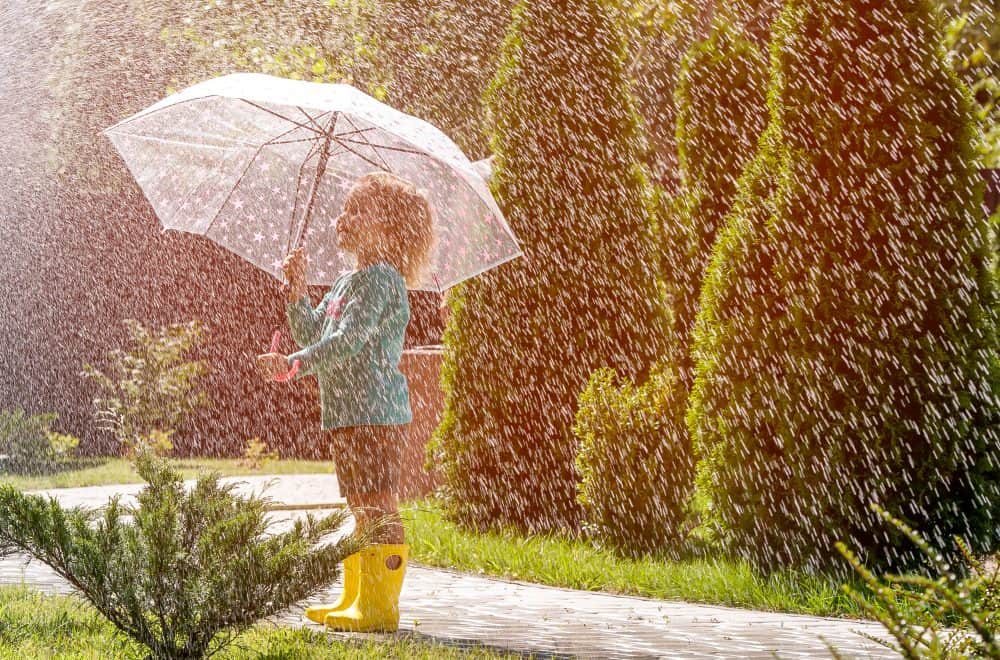 10 top things to do in Cornwall on a rainy day
Cornwall is a brilliant UK holiday destination for families with countless sandy beaches, wonderful landscapes for walks and picturesque seaside towns to explore. But what if you're unlucky enough to visit when it's wet? The vast majority of the holidays and weekend breaks that we've spent in the far South West have been in the Spring, Autumn or Winter. So we are experts when it comes finding things to do in Cornwall on a rainy day.
*Advertisement feature*
Things to do in Cornwall when its raining
Here's our top recommendations for things to do when it rains in Cornwall:
1. Visit the Eden Project
This fantastic attraction is somewhere we never tire of visiting and is particularly good for rainy days in Cornwall. The world's largest indoor rain forest is always changing and there are some brilliant events held here throughout the year.
The winter in particular is a great time for a day out at the Eden Project as they have a covered ice rink from the October to February. Santa even makes a appearance at Christmas!
Find out more about things to do at Christmas in Cornwall.
Dodge the cold and wet in the three Biome and Core interactive education centre.
If the rain clears there's also acres of winding paths through gardens filled with interesting plants and interactive features with an environmental theme.
More information: Eden Project, Bodelva.
2. Visit a cavern or Cornish mine
If all's wet above ground the head underground in Cornwall on a rainy day.
Geevor Tin Mine near Lands End tells the story of tin mining in the extreme south west of England. It started and ended its working life in the 20th Century but people have been digging for minerals here for thousands of years.
More information: Geevor Tin Mine, Lands End
Carnglaze Cavern is a former slate mine that is open to the public. You can learn about the life and times of the miners who used to work here and marvel at the clear waters of the underground lake.
More information: Carnglaze Cavern, Liskard
Looking for more inspiration for things to do in Cornwall? Read our guide to family holidays in Cornwall.
3. Land's End
This most south westerly point of mainland Britain is not just a beauty spot, it's also an all-weather attraction.
There's three indoor activities specifically for families: a 4D Cinema, the Arthurs Quest interactive walk through, and the Shaun the Sheep Experience. There's also a museum telling the story of Land's End and the people who have lived here for thousands of years.
If the weather picks up you can walk the coastline and visit Greeb Farm – a 200-year-old farmstead.
You can buy a combined ticket for all the Land's End attractions or individual entry tickets.
More information: Land's End.
4. National Maritime Museum
Get an insight to Britain's maritime heritage and learn about some of the most significant moments in our seafaring history.
Add to that exhibitions about the Titanic, the variety of boats that have been built throughout history and Cornwall's relationship with the sea and you have a full day out without the need to get wet.
More information: National Maritime Museum, Falmouth.
5. Telegraph Museum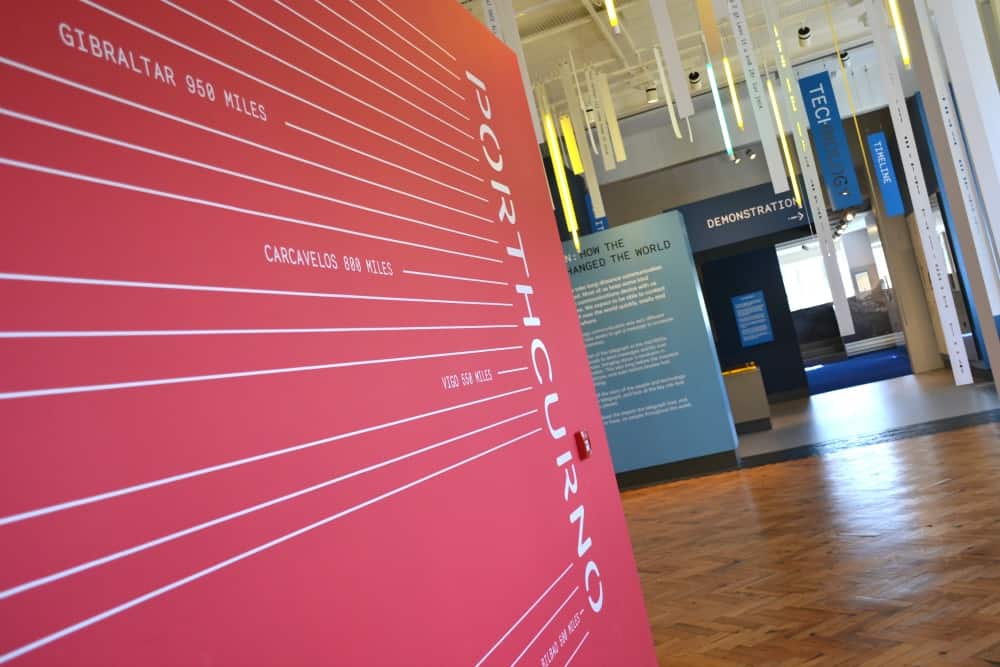 If it's a rainy day in Corwall visit the birth place of communications in Britain for an undercover lesson in history, science and technology. It's a full day out so is perfect when the weather has set in.
Back in the 19th and 20th Century Porthcurno near Land's End was a hive of activity; not that you would have seen much of it as most was happening underground and under the sea bed. From the advent of the telegraph to cable and wireless communications, this interactive attraction takes you through the whole fascinating story.
There are caves and a World War II bunker to explore, hands-on activities for kids and plenty of insight into the people who worked at this globally important facility.
More information: Telegraph Museum, Porthcurno.
6. Pirates Quest
This is the ideal Newquay attraction for pirate wannabes. You are guided through 18th Century Newquay by actors who regale you with stories of their plundering ways with a fair smattering of facts about Cornwall's pirating heritage.
The immersive experience last one hour and it all happens indoors – perfect for a brief break from the rain in Cornwall.
More information: Pirate's Quest, Newquay.
7. Bodmin Jail
If you enjoy being spooked then Bodmin Jail is meant to be one of the most haunted places in Britain.
Inside the former cells you can learn about the people who had to serve sentences here for their crimes. The 18th Century jail covers six floors with narrow winding stairwells and dark interiors.
From personal experience, we can say this isn't a day out for young children but older kids will love the gruesome details.
More information: Bodmin Jail, Bodmin.
8. Bodmin & Wenford Railway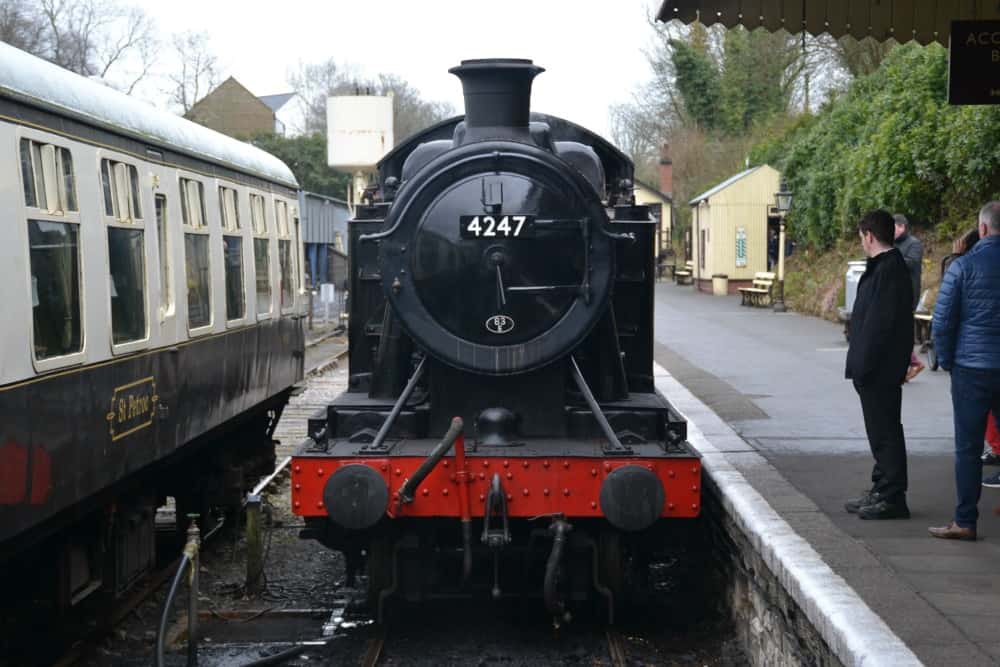 For a touch of nostalgia step onboard a vintage steam train at Bodmin & Wenford Railway. The line runs between Boscarne Junction and Bodmin Parkway where it meets the modern day railway.
When we visited at Easter in 2018 our journey started at Bodmin General from where we had a one hour steam though the Cornish landscape to Bodmin Parkway.
Here you can disembark and watch the steam train turn around for the return journey. You can also take a walk to Lanhydrock National Trust and catch a later train back.
Keep an eye out for special events throughout the year.
More information: Bodmin & Wenford Railway, Bodmin.
9. National Trust and English Heritage days out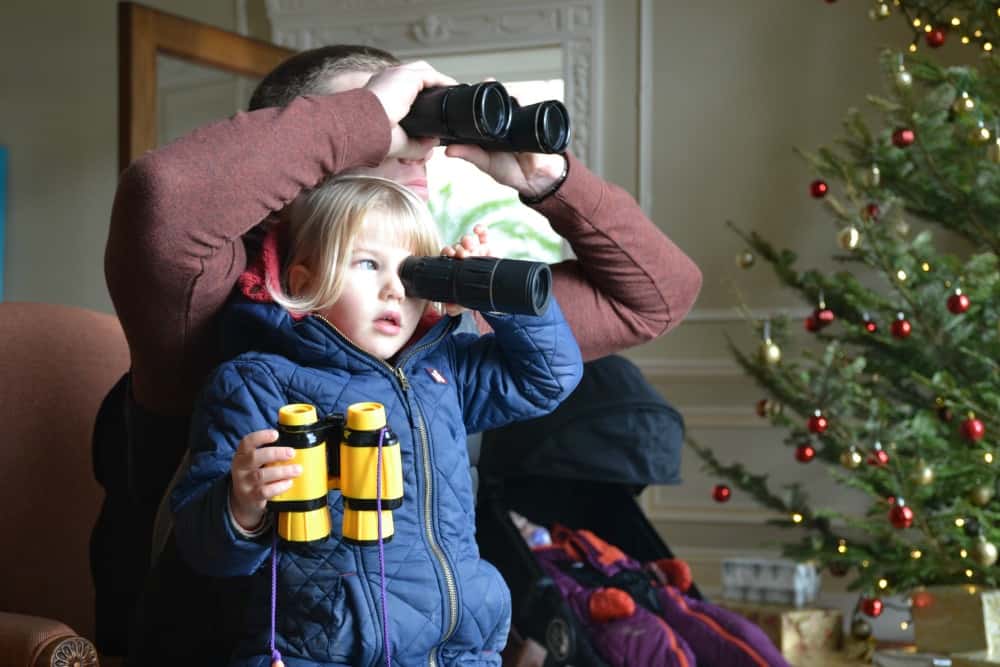 If you're looking for things to do in Cornwall on a rainy day there's always the perfect balance of indoor and outdoor activities at National Trust properties.
We rate Lanhydrock near Bodmin, Trelissick near Falmouth and Trerice near Newquay which all have interesting historic houses and plenty of space to run around if you do fancy a wellie walk.
An English Heritage attraction in Cornwall that we've also enjoyed is Pendennis Castle in Falmouth. This has an intriguing history of protecting the nation dating from King Henry VIII right through to the 1950s.
You can explore the fort, hear conversations with soldiers of the past and find put how the fort's defences worked in the Field Train Shed exhibition.
More information: Lanhydrock, Bodmin | Trelissick, Falmouth | Trerice, Newquay | Pendennis Castle, Falmouth.
10. Blue Reef Aquarium
Meet undersea creatures without having to dip a toe in the water here in Newquay. The aquarium has 40 different environments where you can see fresh water turtles, sharks and pufferfish.
Take a walk thought the underwater tunnel in the main tank to see all the activity happening around the aquarium's coral reef.
More information: Blue Reef Aquarium, Newquay
More things to do in Cornwall with kids
Whatever time of year and whatever the weather there's plenty of things to do during a stay in Cornwall.
We've got more suggestions for you if you're looking for outdoor attractions or dog-friendly days.
Looking for more inspiration for things to do in Cornwall? Read our guide to family holidays in Cornwall. Or check out our recommended holiday parks in Cornwall, touring caravan sites in Cornwall and other self-catering breaks in the South West of England.
What's your favourite things to do in Cornwall when it's raining?
Disclosure: this post has been written as advertorial with Stay in Cornwall.
Is the weather forecast threatening showers when you visit Cornwall? Use Pinterest to save this post about things to do in Cornwall on a rainy day for future reference. I hope you don't need it!