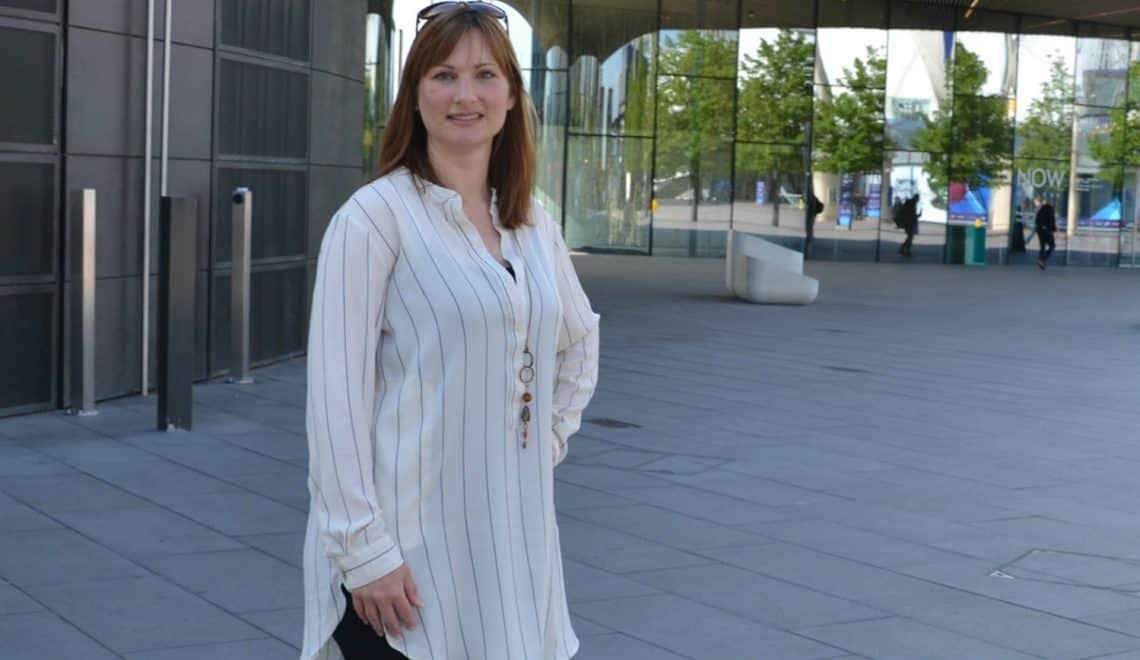 Perfect weekend wardrobe for London with MandM Direct
Before I had children every trip, holiday and short break was an excuse for a new wardrobe. The excitement of shopping for fresh outfits was almost as intoxicating as the getaway itself. Roll forward nearly five years and our family-sized budget is a bit tighter. The girls are always in need of new clothes. So the thought of splashing out on a few pieces for myself seems indulgent.
That was until I was introduced to the online discount fashion store MandM Direct. This is where I discovered it was possible to bag the perfect weekend wardrobe without the need for mummy guilt. They invited me to pick a couple of outfits and I had the ideal opportunity to wear them: the Traverse travel blogging conference in London.
My smart and practical weekend wardrobe for London
This two-day event combine oodles of learning with a generous helping of socialising and sightseeing. It was a situation that called for a couple of smart and practical ensembles.
On day one we went straight from workshops at the pixelated marvel that is Ravensbourne House to a Thames boat trip with City Cruises from The O2.
My floaty Jacqueline De Yong Shirt (£12.99) over Jacqueline De Yong Cool Jersey Pants (£9.99) was the perfect day to evening outfit. It was also really comfy. I accessorised with Board Angels boots (£12.99) and a long chain necklace.
The views from our boat blew me away. We motored up through the Thames Barrier as the sun slipped below the horizon. Then turned back towards Westminster, passing under Tower Bridge. It was an amazing way to see the city, especially if you're visiting with children whose legs get tired quickly. On this occasion the only thing I had to clutch as we sped down the river was my glass of bubbly.
Day two of the conference was just as packed. In between sessions on getting to grips with Facebook Live and meeting up with fellow family travel bloggers, I found myself trotting up and down several flights of stairs. Thank goodness for my comfy flat boots!
I also picked out this bargain 3/4 length sleeve dress by Onfire (£5.99), which I wore with black leggings and a chunky necklace. It was a comfortable and smart outfit that I know I'll be rolling out again and again.
Great value designer brands
Overall my weekend wardrobe for London would have cost me £41.96 from MandM Direct. I think this is astonishingly cheap considering the designer brands and quality. I've been so excited to find this online retail gem that I've already bought another pair of Board Angels boots for next winter and two pairs of summer sandals from Blowfish and Fluid – all for less than £45.
Traverse 2017 was such a fun and informative event. I loved being in London, catching up with family travel blogger friends, old and new, and coming away with lots of tips for revamping Tin Box Traveller.
Thanks to Maria from One Tiny Leap, Sarah from Extraordinary Chaos, Lisa from Travel Loving Family and Cathy from Mummy Travels for being my pro-photographers for this post.
Disclosure: MandM Direct sent me two outfits for the purpose of a review. I bought the Board Angel boots and other shoes myself because I love a bargain! 
Pin for later