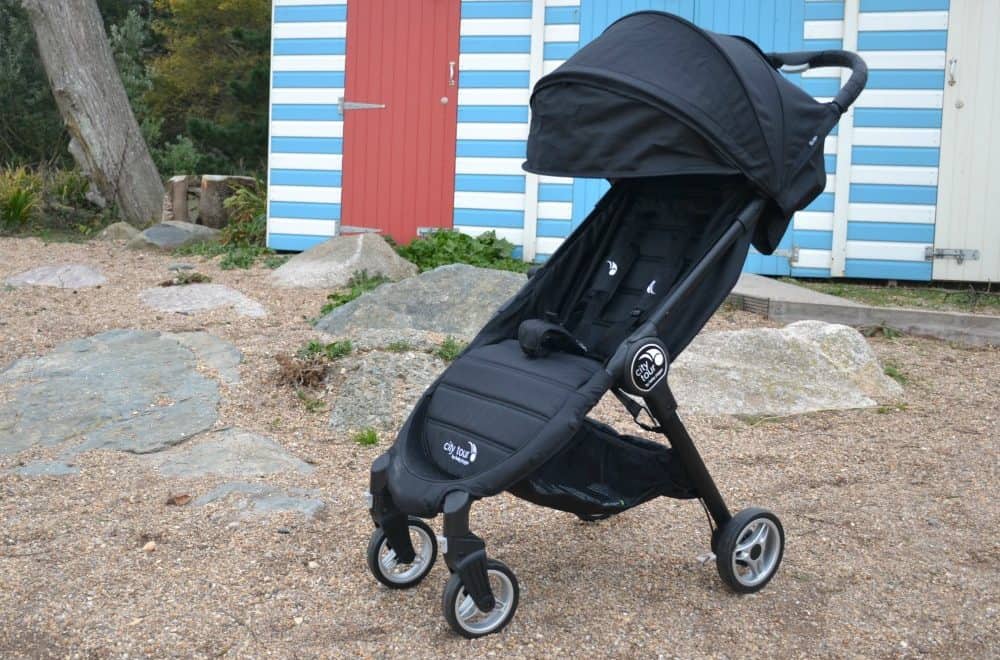 Baby Jogger City Tour review – the best travel stroller?
Since becoming a mum one of my must-have family travel essentials has been a stroller. At the airport, during sightseeing and days out, we wouldn't have been without one for those times when Tin Box Baby or Tot couldn't walk or needed to rest. However, we've never actually bought one that really fits the bill of being the best travel stroller or buggy.
*Advertorial feature/contains affiliate links*
We've had a hard working, all-terrain pushchair since day dot, but this takes up a lot of room in the car and would be a nightmare at an airport because it breaks down into two parts. What on earth would we do if one part went missing?
Then a year ago I panic bought a second-hand buggy ahead of a flight with Tin Box Baby. While it came with its own travel bag and was more compact, it turned out to be really heavy. It was also as long as a large hold-all – not ideal when I was juggling a suitcase, hand luggage and a baby.
So what makes a great travel stroller? I think we've found it! We were sent the Baby Jogger City Tour* to review.
Introducing the Baby Jogger City Tour – the best travel stroller?
"The newest addition to the Baby Jogger range is the lightweight and compact, city tour™. Suitable for children from 6months to around 3 years, this nippy stroller is designed for daily adventures, weekend road trips and even far-away flights."
Sadly, we didn't have any trips to the airport planned, so couldn't put the City Tour to the ultimate test. But we did put it through its paces on a couple of day trips here in Devon.
The Baby Jogger City Tour test
First up was an excursion to Exeter by train. The last time I made this journey was with the aforementioned second-hand buggy.
The carriage was rammed full of passengers thanks to the Radio One Big Weekend at Powderham Castle and I was consigned to the vestibule with the girls and our collapsed, yet still enormous pushchair. It was unpleasant to say the least.
This trip was far more relaxed and not just because the train was half full.
Twenty-month-old Tin Box Baby was super keen to try out her new ride, despite being in the middle of an 'independent phase'. When we arrived at the station she climbed straight in and happily waved at the trains until ours arrived from Plymouth.
I unbuckled her five point harness, stood her on the platform and collapsed the stroller using the small release button on the frame and pulling a fabric strap on the seat.
As a rookie user, it took a bit of jiggling to get the stroller to fold but this got a lot easier with practice during the day. I was then able to hold the City Tour handle with one hand, Tin Box Baby with the other and board the train without a fuss.
When folded the stroller takes up no more room than a piece of hand luggage, so fitted nicely on the luggage rack while we took our seats.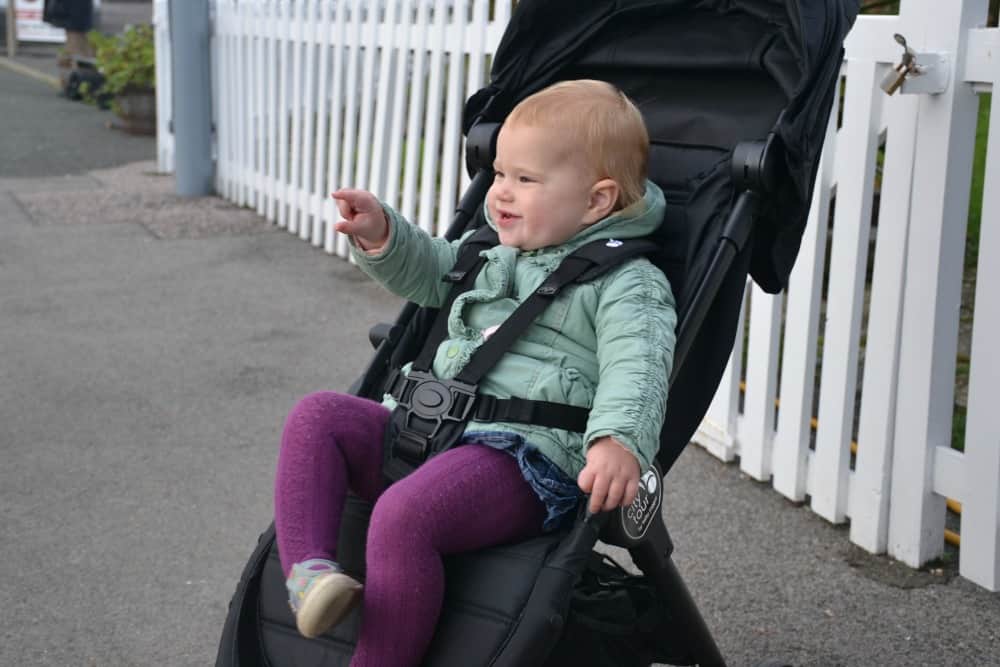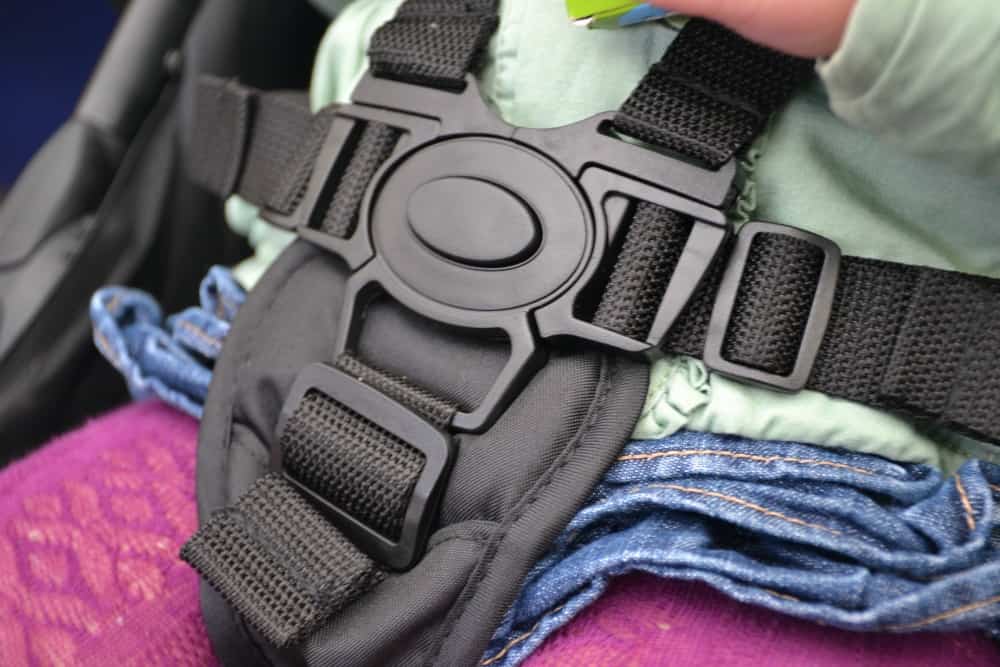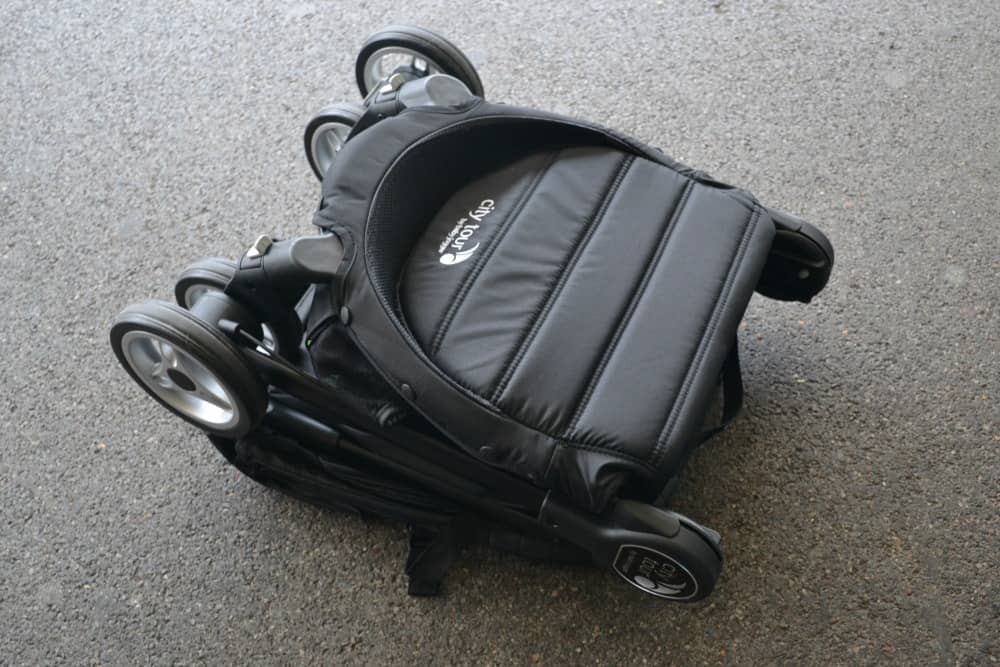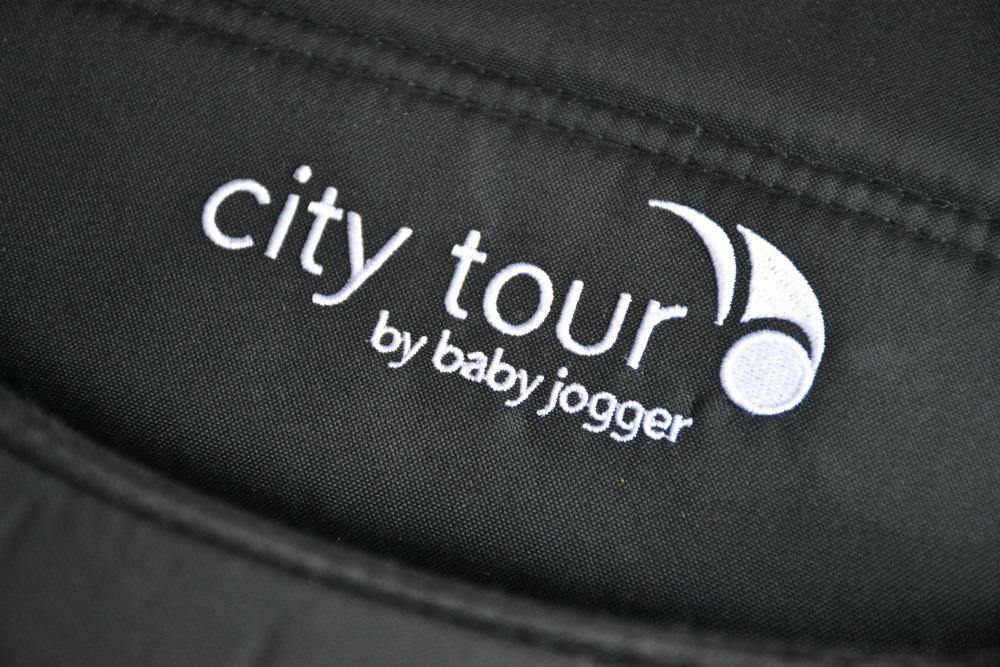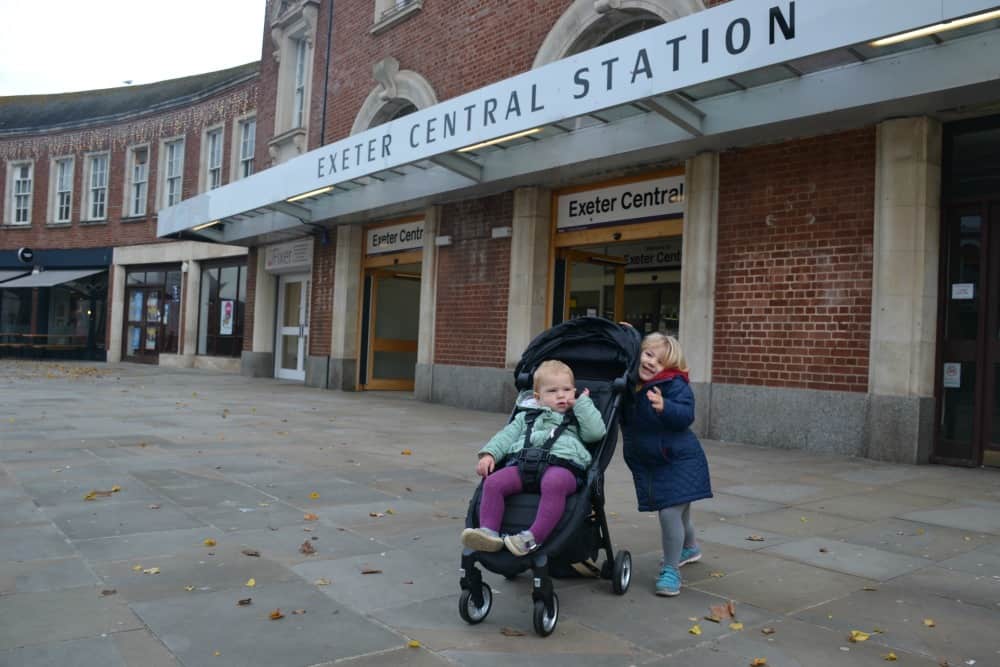 Navigating the city
While in Exeter we visited the Royal Albert Memorial Museum. After a bit of a wander around on her own Tin Box Baby was obviously getting tired so I collected the City Tour from the pushchair parking area and popped her in it with the seat reclined.
There's also a huge hood to protect your baby from the sun and rain or, in this case, block out a bit of the light. We continued to look around until Tin Box Tot was also showing signs that it was time to go home.
Our return trip on the train was equally painless. This time we were sat in a carriage where there was room for the stroller to stay up, which was ideal as Tin Box Baby napped for most of the ride.
I was really impressed with how easy it was to take the City Tour Baby Jogger on the train and Baby clearly felt very comfortable.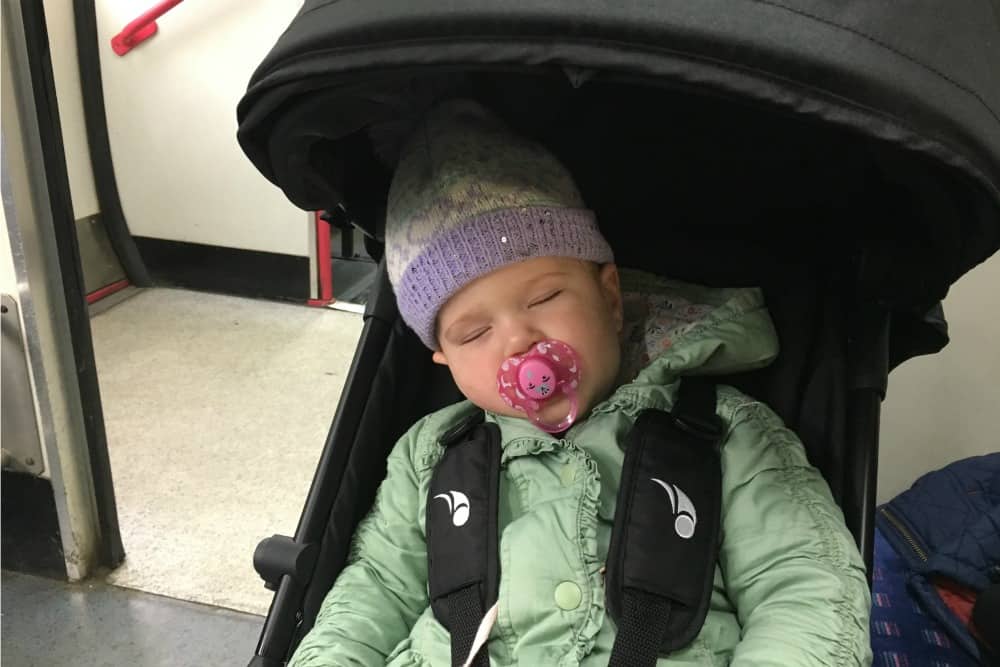 The car test
Next up on our list of travel tests for the stroller was a road trip to the beach. We have a Kia Sorento with a huge boot, but it's surprising how much of this can be taken up by our everyday pushchair.
The City Tour, on the other hand, took up next to no room. It even fitted snuggly between the front and back seats.
Check prices: Baby Jogger City Tour*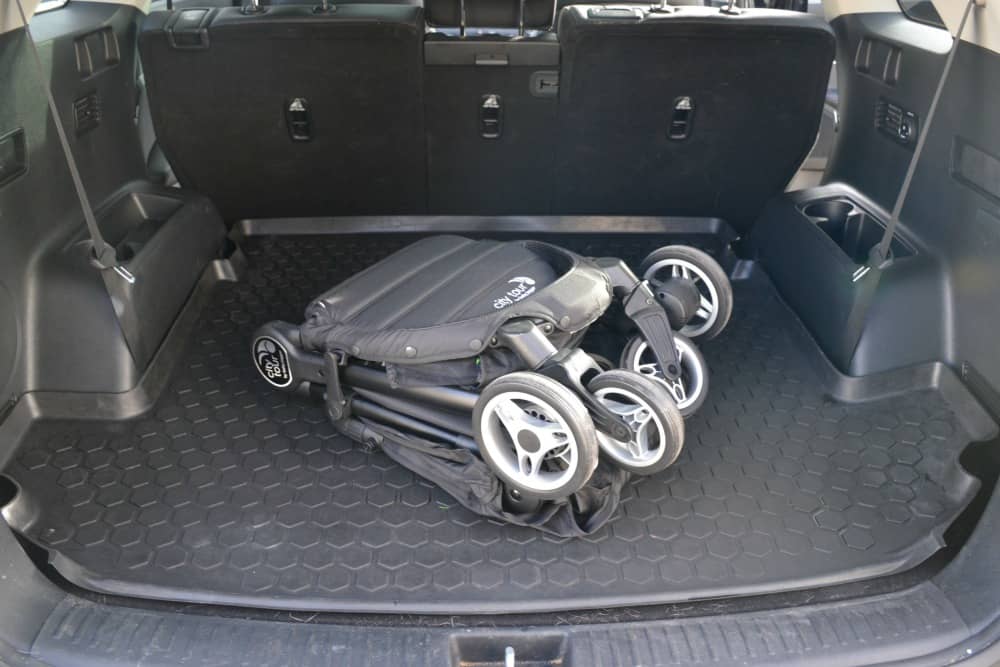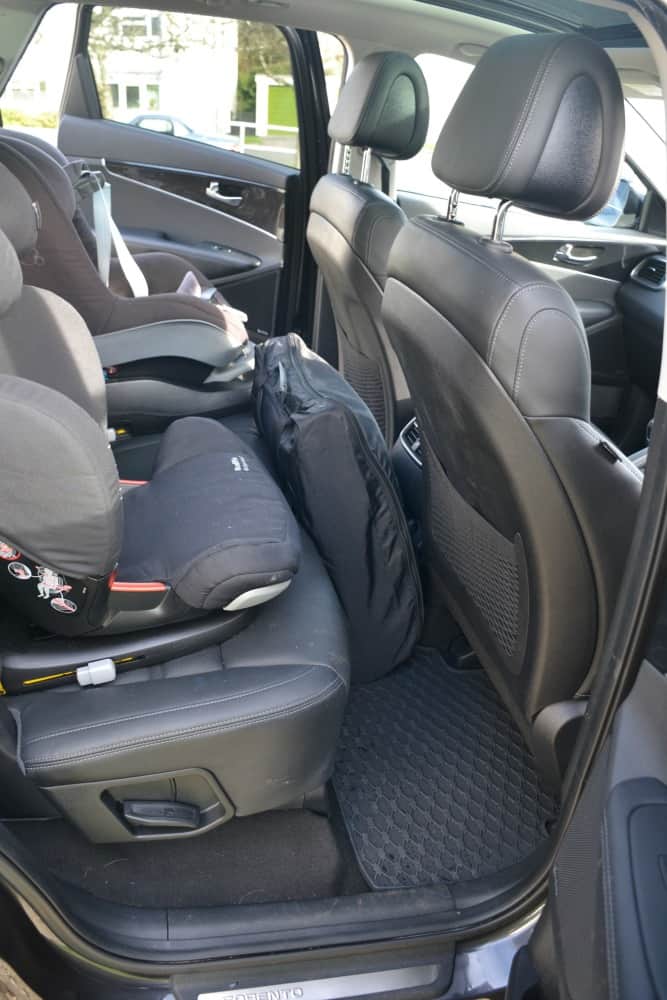 A portable travel stroller
The one thing the Baby Jogger stroller can't do is negotiate sand and shingle at the beach. But rather than have to return it to the car or leave it on the promenade, Mr Tin Box zipped it into its travel bag and popped it on his back like a rucksack.
Just think of the possibilities for packing away the stroller and carrying it easily when visiting attractions with steps. Or those times when your mini tourists decide they want some independence? Plus you can pack non-breakable items, like coats, in the Baby Jogger City Tour bag for flights and train travel.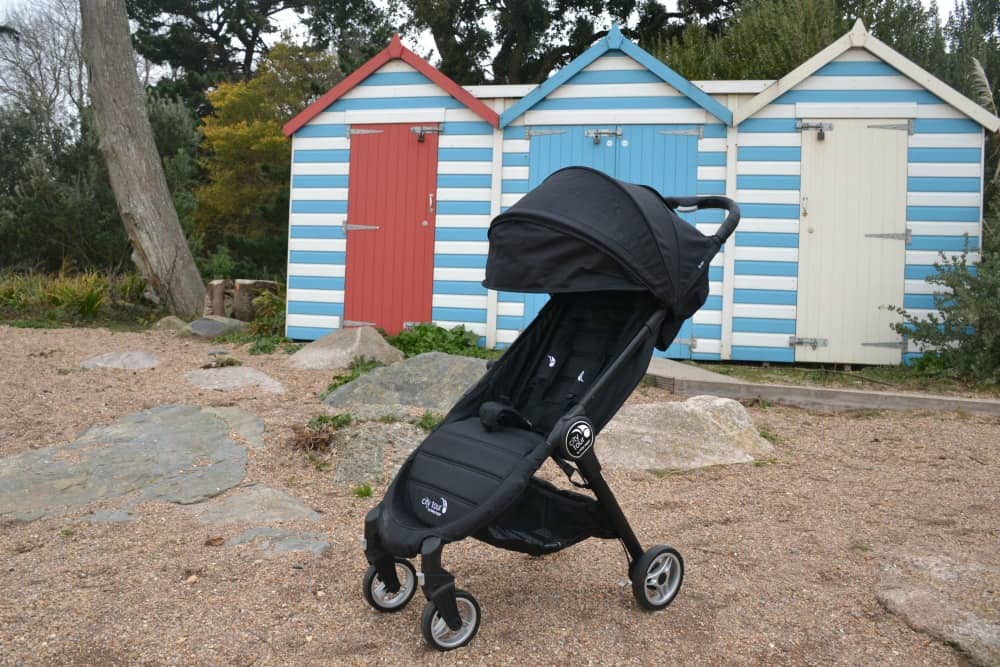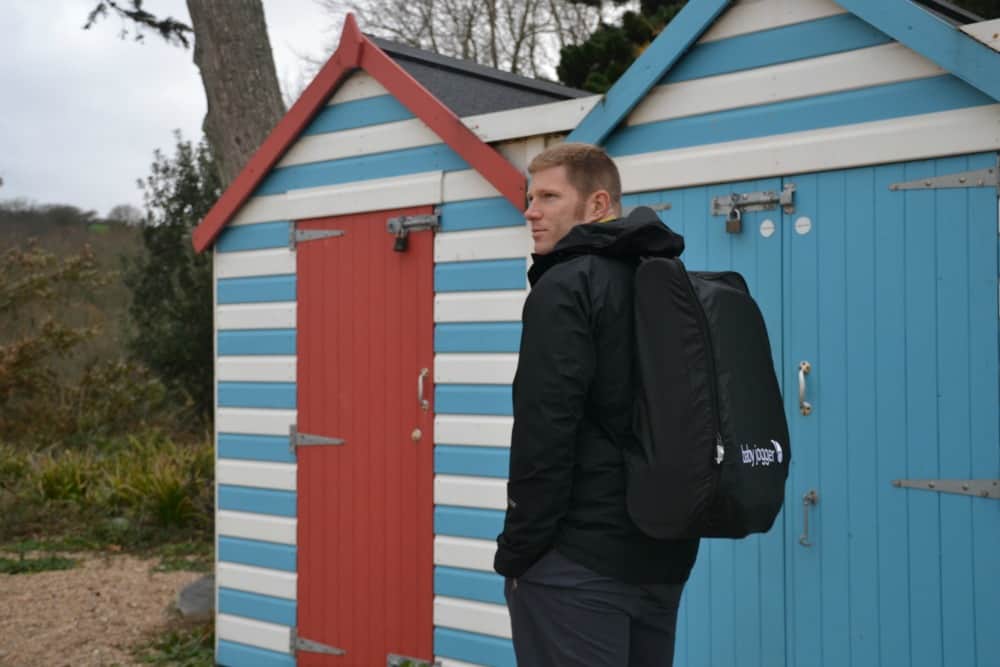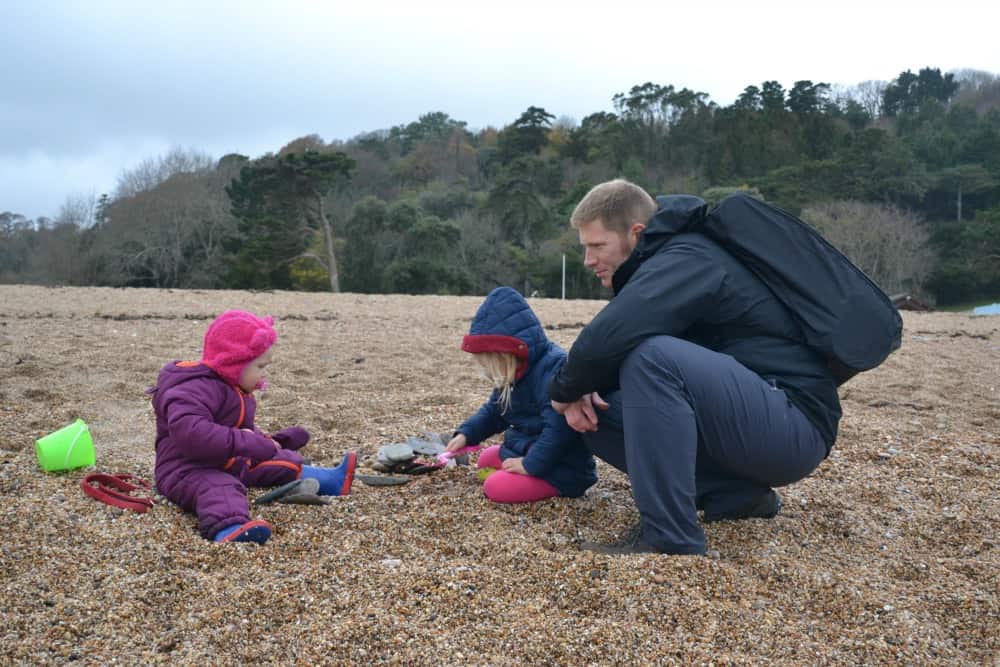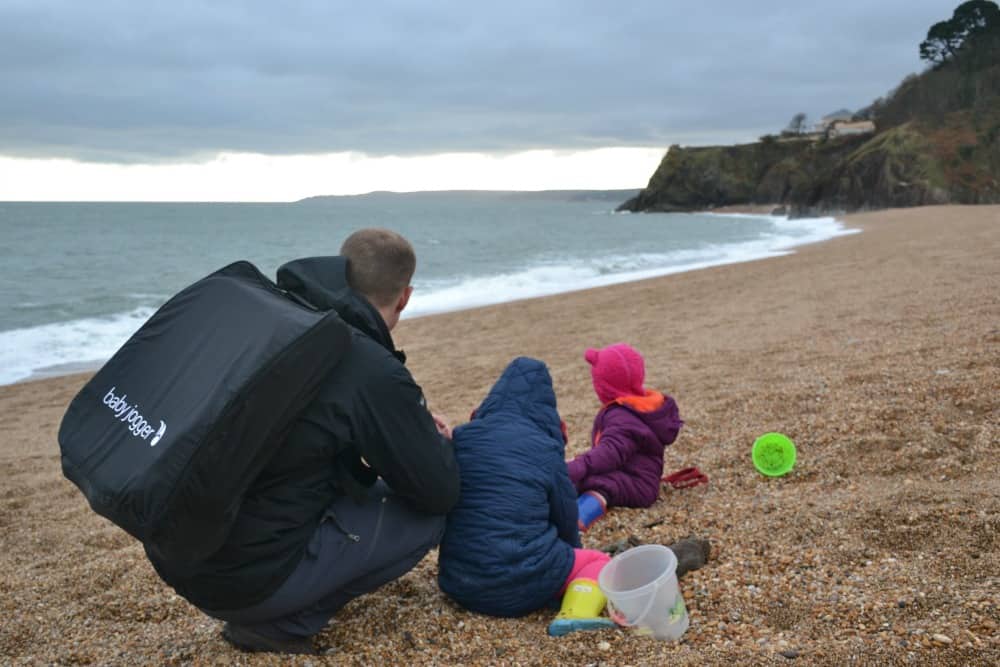 Is the Baby Jogger City Tour cabin size?
Speaking strictly, no. If you want to take your Baby Jogger City Tour on to a plane as hand luggage you would not be able to find an airline that would allow for its dimensions.
The closest you can get to the dimensions is with British Airways, easyJet and Jet2. But the Baby Jogger City Tour is still 1.1cm too big for the hand luggage size allowance for all these airlines.
You could ask at the check in desk if you are really keen to take the stroller in the cabin – after all, have you seen the size of hand luggage some people haul onto the plane?! However, don't forget that airlines will transport your stroller or child car seat in the hold for free anyway.
City Tour stroller review – final thoughts
The Baby Jogger City Tour lightweight stroller is now firmly on our list of family travel essentials for babies and toddlers.
Baby Jogger City Tour features we loved
Thanks to its patented Quick Fold Technology you can, with practice, put it up and down with one hand
The rucksack carry bag makes it so portable
The large SPF 50 hood is ideal for all weathers.
Vital stats
Suitable from six-months-old to three years
Dimensions Unfolded: H98.8 x W45.5 x L90.9cm
Dimensions Folded: H45.7 x W25.4 x L55.8cm
Weight: 6.4kg (14.1lbs)
Retail price: £219.99.
Find out more about the Baby Jogger City Tour or buy yours now*.
What's on your must-pack list for travel with kids? We have plenty of tips for travelling with kids – check out some more posts.
*Disclosure: this post contains Amazon affiliate links which means I may earn some advertising fees if you click on an affiliate link and make a purchase. You will not be charged extra for this. We were sent the Baby Jogger City Tour for the purposes of an honest review. All views are my own and those of my family.
---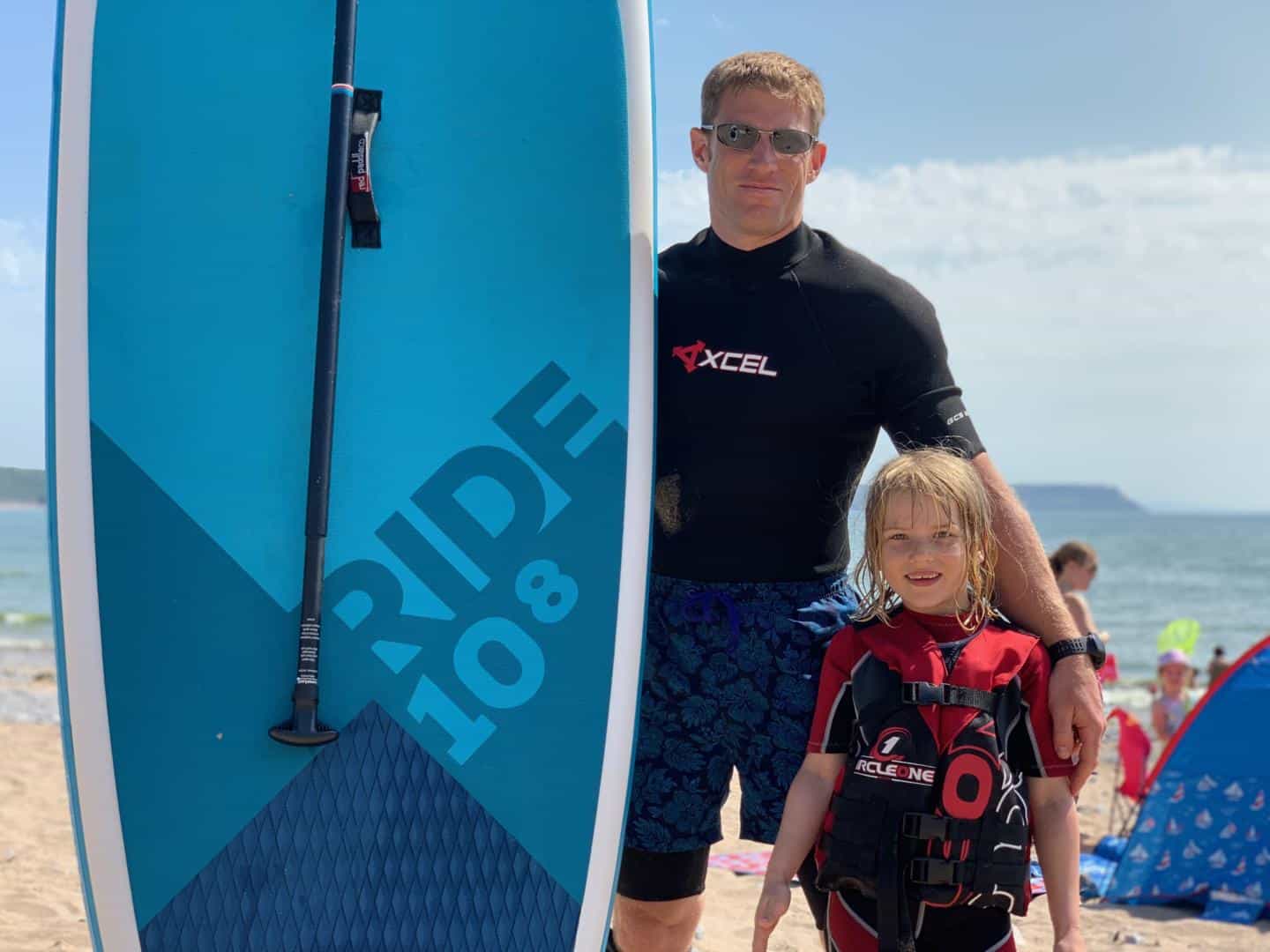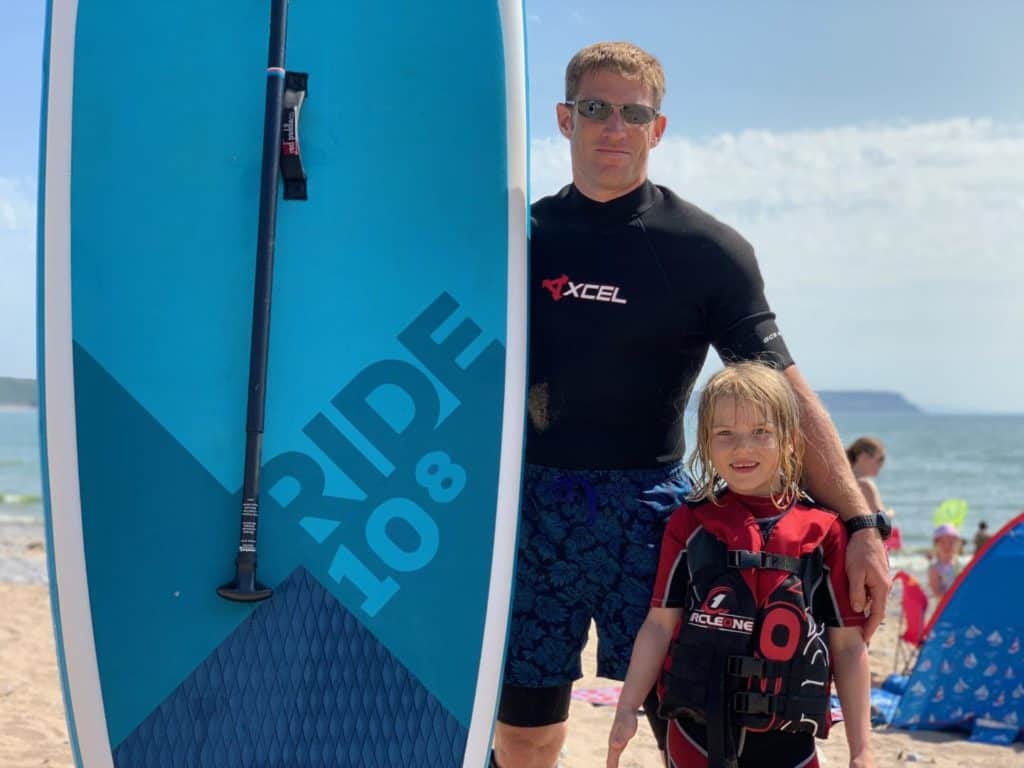 We've shared our honest thoughts on loads of camping, outdoor and family travel products here on the blog.
Want to know what we rate? Read our product reviews.
Looking for the best travel stroller for your next family holiday? Why not pin this Baby Jogger City Tour review for later:
SaveSave