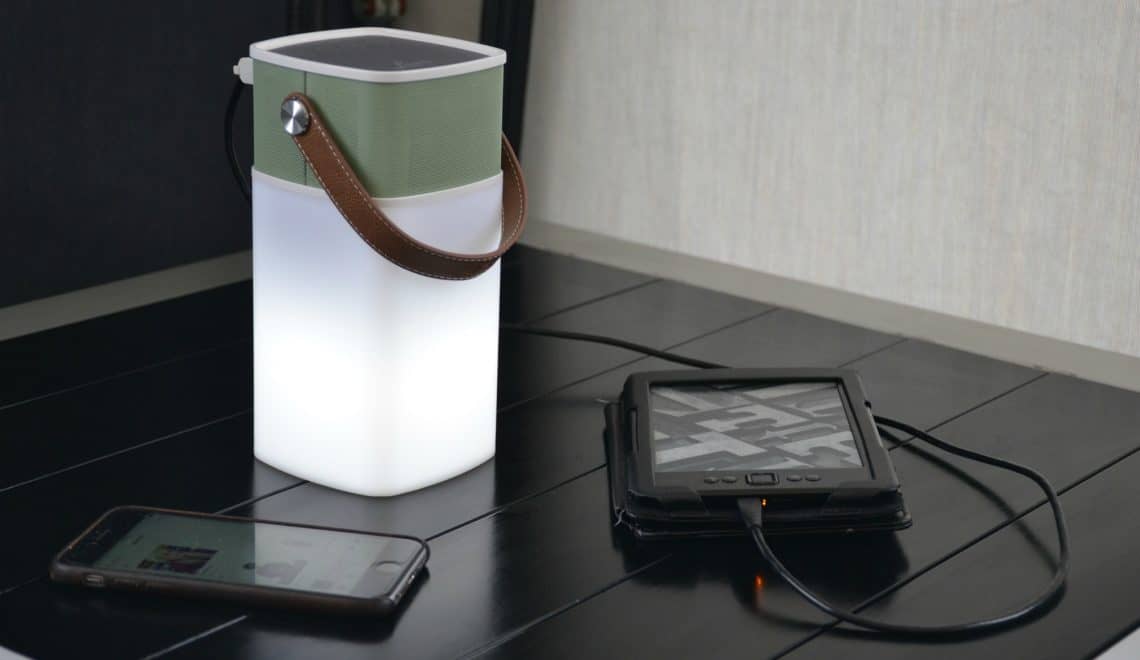 Lava BrightSounds 2 review – outdoor bluetooth speakers
Music always plays a important role during our camping and caravan trips. Over the years we've had a succession of outdoor bluetooth speakers and battery radios to provide the playlist for our adventures. So when Lava Accessories got in touch to see whether we'd like to review the Lava BrightSounds 2 Bluetooth Speaker we were excited to put it through its paces.
*Advertisement feature/contains affiliate links*
A caravan trip to Hampshire was the perfect opportunity to test out this stylish piece of sound kit that's ideal for use outdoors. Read on for our Lava Brightsounds 2 review.
Key facts about the Lava BrightSounds 2 outdoor bluetooth speakers
The Lava BrightSounds 2 Bluetooth Speaker (RRP £39.99) has a number of functions:
it's a bluetooth speaker that can sync with any smart device or connect with a 3.5m AUX cable
it's a USB phone and tablet charger
plus it can provide ambient LED lighting.
Check latest Lava BrightSounds 2 prices on Amazon*
The Lava BrightSounds 2 has a rechargeable lithium-ion battery that can power the unit and provide charge to other devices for up to 36 hours. We used it for up to five hours a day during our nine day caravan break and only recharged it once.
Something to note is that you can't charge other devices from the Lava BrightSounds 2 or play music using bluetooth while it is charging.
You can however use the AUX lead to play music from your smart phone or tablet.
The speaker mesh at the top of the Lava Brightsounds 2 comes in five different colours and there's a logo embossed tan leather handle to carry it around.
How does it work?
It's super easy to set up the Lava BrightSound 2 and start playing music from your smart phone or tablet. Just switch the speaker on, go to your device settings, select bluetooth, and under your devices you should see Brightsounds pop up. Select it and off you go.
You can play, pause and control the volume using the buttons on the top of the speaker. This where you'll also find a switch for the light.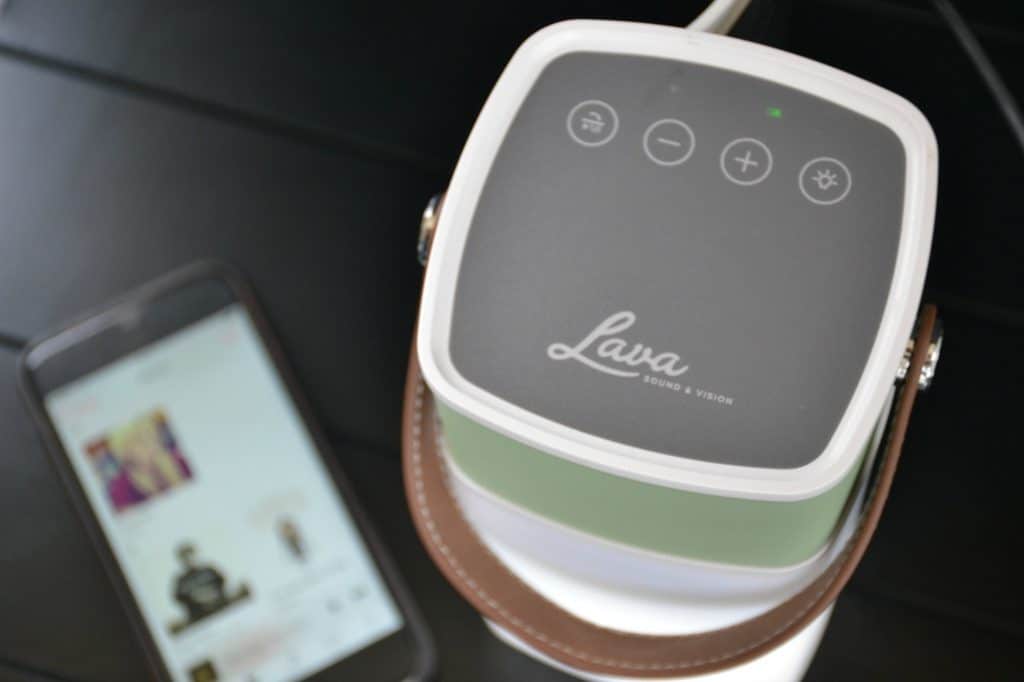 Our verdict on these outdoor bluetooth speakers
We love it! The sound quality is brilliant. And the LED light did a great job of proving a bit of mood lighting in our 7m caravan awning. The Lava BrightSounds 2 will be coming away on all our caravan and camping trips from now on. It's even made the transition into our home office as it's such a great looking wireless gadget.
If you love the look of the Lava BrightSounds 2 outdoor bluetooth speakers as much as us I have a discount code for you to use on their website to get £5 off. Simply add TINBOX5 at the checkout.
Buy the Lava Brightsounds 2 now on Amazon
Want to read more camping and caravan product reviews? Take a look at what we thought of the Coleman Event Dome XL, the CampinGaz Party Grill 600 and the PRIMA Classic Canopy Air Awning 390.
You might also like our: no nonsense caravan packing list | how to organise your caravan | a guide to caravan insurance | glamping packing list | camper van packing list
Disclosure: we were sent the Lava Brightsounds 2 by Lava Accessories for the purposes of a review. This post also contains affiliate links marked with *. If you click on one of these and make a purchase I may earn some commission. This does not affect the price you pay.
If you are looking for outdoor bluetooth speakers for camping then why not pin this Lava Brightsounds 2 review for later