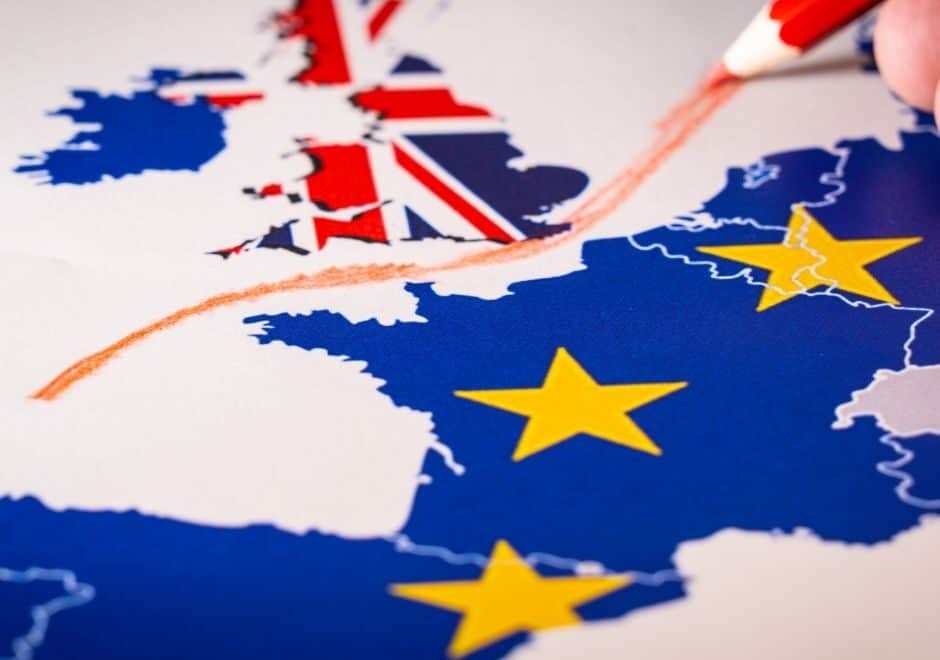 Travelling to the EU after Brexit – what families need to know
While 2020 has been throwing us all kinds of curve balls when it comes to travel there's been an elephant lurking in the corner. On 1 January 2021, the Brexit transition period comes to an end, with or without a deal. You may be wondering what this means for your 2021 summer holiday plans. I've been looking at what's currently known about travelling to the EU after Brexit and how you can prepare.
*Advertisement feature*
In the final weeks of 2020, we still don't have a Brexit deal, so a lot of things remain uncertain. One thing known for sure is that holidays in Europe will need more forward planning from here on in.
Here are some of the important things to consider about travelling to the EU after Brexit:
Will British passports still be valid?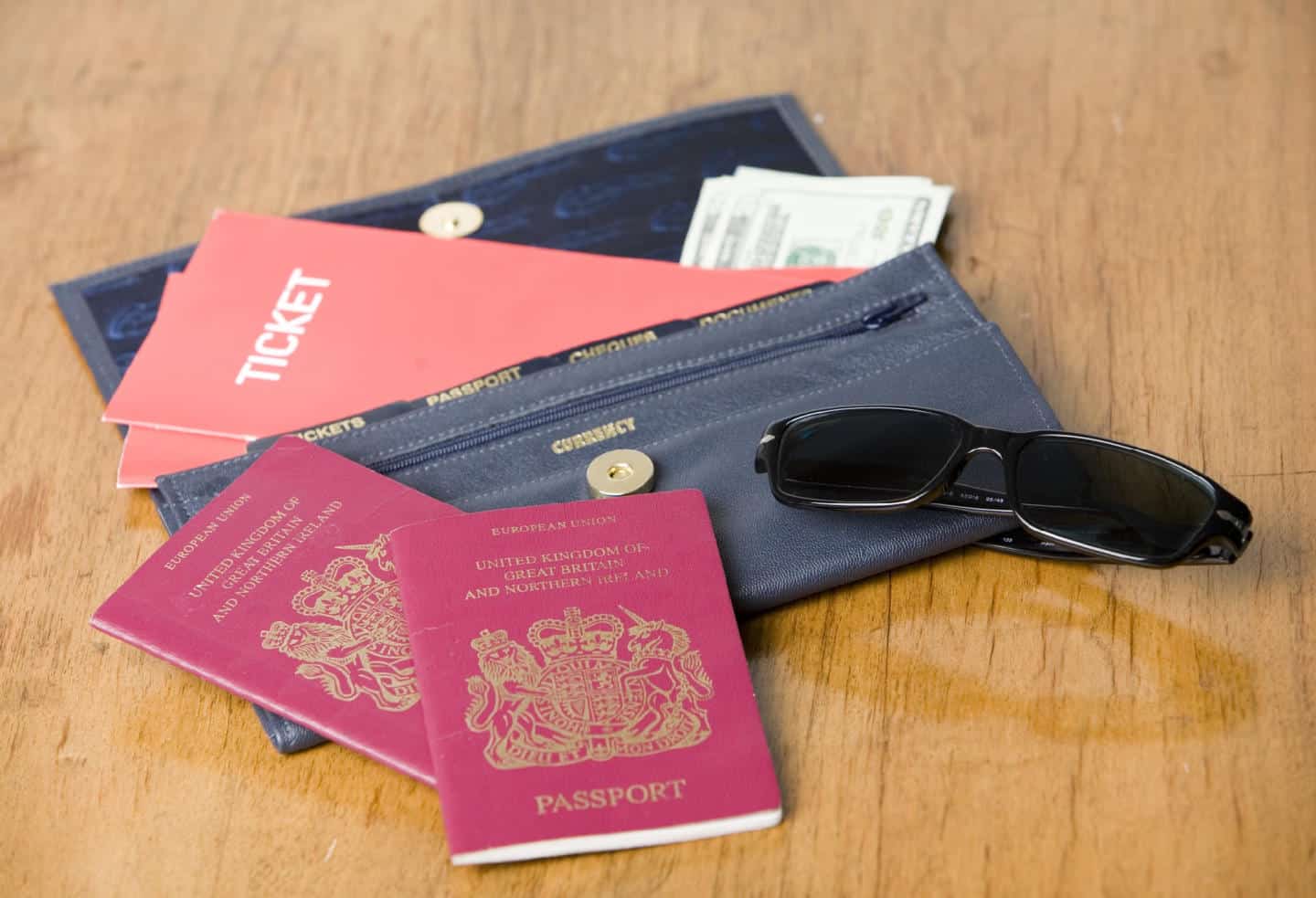 The good news is you don't automatically need to get new passports for your family after Brexit. Your current UK passports will still be valid in the EU as long as:
they have at least another six months to run from the start date of your holiday;
AND are less than 10 years old.
The only exception is if you are planning to holiday in Ireland. Here you can use your passport as long as it is in date for the length of your stay.
Will your EHIC be valid in 2021?
UK-issued European Health Insurance Cards (EHICs) are still valid until their expiry date. Once they expire you can replace them with a UK Global Health Insurance Card (GHIC).
What is a GHIC?
You can use a GHIC to get 'necessary healthcare' from state services when you're visiting an EU country.
Necessary healthcare means healthcare which becomes medically necessary during your stay, and you cannot reasonably wait until you're back in the UK to get it.
You can apply for a GHIC free online. Beware of unofficial websites that may charge if you apply through them. An EHIC or GHIC is free of charge and your card will normally arrive within 10 days.
Find out how to apply for a GHIC on the NHS website.
Travel insurance for your family holiday in Europe post-Brexit
Getting the best travel insurance policy, whether it's a single or an annual policy, for your family is more important than ever.
You need to ensure you are covered for:
The length of your trip
The type of holiday – for example, cruises require additional cover
The region you are travelling to
The activities you plan to do – skiing, and water and motor sports aren't covered as standard
Cancellation and your trip being cut short
Loss and theft of possessions and cash
Your medical expenses, including emergency treatment, getting home and repatriation if someone dies.
Travelling without insurance really isn't an option. The Government estimates that treatment and getting home after a moped accident in Greece could cost £25,000.
To make sure you get the best travel insurance policy find and compare travel insurance by customer reviews.
Driving abroad after Brexit
Many of our recent holidays in Europe have involved hiring a car. In fact we prepared to drive in Crete ahead of one of the pervious Brexit deadlines. It was eventually obsolete for us back in in 2019 but we got a head start on what will be needed in 2021.
If you are hiring a car abroad you need to bring the following as standard:
a DVLA code to share your up-to-date driving license information with your hire company
your driver's license
your passport.
From 1 January 2021 you may also need some extra paperwork whether you plan to drive your own car in Europe or hire a vehicle. This might include an International Drivers' Permit, a green card from your insurer and a GB sticker on your own vehicle. The final arrangements will depend on whether there is a Brexit deal or no deal with the EU.
An International Drivers' Permit can be bought from a UK post office before your holiday and costs £5.50. You'll need to take along a photo drivers license and a passport sized photo, which will be glued to your International Drivers' Permit.
Will Brits need a visa for travelling to the EU after Brexit?
No, as long as you are on holiday and don't stay for more than 90 days in a 180 day period. This applies to most EU counties plus Iceland, Liechtenstein, Norway and Switzerland.
If you are intending to holiday in Bulgaria, Croatia, Cyprus or Romania your visits here will not count towards the 90 day total.
If you are planning a trip longer than 90 days you will need a visa. Most families planning a holiday won't need to worry.
Will Brits be able to use EU lanes at border control?
No. From 2021 you will have to use separate lanes to EU, EEA and Swiss citizens.
Be aware that this might mean extra time at immigration – a big downside when you're queuing with kids.
You also won't have the fast track benefits of being an EU citizen. This means you may be quizzed about how long you are staying, whether you have booked onwards travel and whether you have enough money for you stay.
Travelling with pets after Brexit
Taking your family pet abroad will become more complicated from 2021. UK issued Pet Passports will no longer be valid for travel into the EU. If you want to take your pet on holiday from 1 January 2021 you need to start a pre-travel process four months before your holiday.
There's more details about the extra actions you need to take on the Government website.
What will happen to data roaming charges after Brexit?
Now here's something important to consider for families travelling with teens who are usually glued to their smartphones.
From January 2021 EU data roaming rules will no longer apply to UK citizens. In theory, this could mean a return to huge phone bills after foreign holidays.
However, there are a few glimmers of hope. The UK Government says it will cap the maximum charge for mobile data usage while abroad at £45 per month (unless the user agrees to pay more). That still sounds a bit ouchy to me.
But the good news is that some networks have already said they will be sticking to pre-2021 roaming arrangements.
Hopefully more networks will follow suit.
When is the best time to book a 2021 holiday?
The mood music within the travel industry is to book early to avoid disappointment. Last minute travel, particularly in the EU, is going to be a bit more difficult because of the extra arrangements you may need to put in place before you travel and because of holiday availability in a post-COVID world.
Read more opinions about booking 2021 holidays from within the travel industry.
---
Are you thinking about booking a European family holiday in 2021? Do you have any questions about travelling to the EU after Brexit?
Disclosure: this an advertorial feature written in collaboration with Compare By Review.
Why not use Pinterest to save this post about travelling to the EU after Brexit?