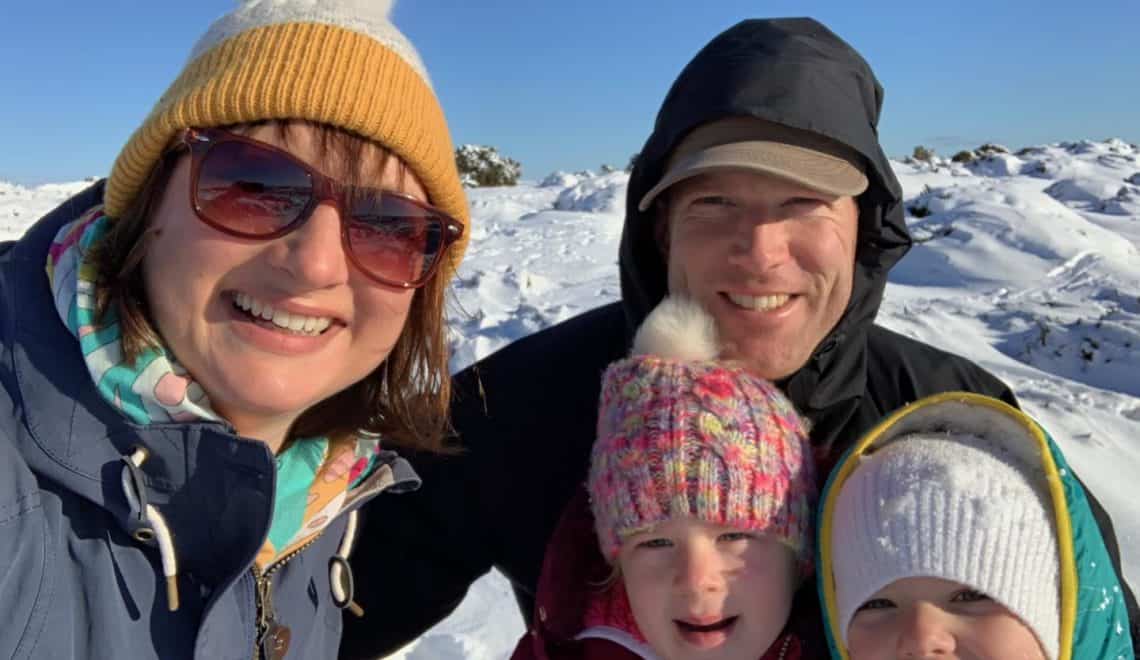 What we've learnt from 100+ amazing holidays with kids
Over February half term I was invited to speak about holidays with kids at the Caravan, Camping and Motorhome Show 2019 at the NEC in Birmingham. It was great fun (albeit a bit nerve-wracking) to remove myself from behind my computer and share tales and tips from our family travels at the UK's largest show to incorporate caravans, motorhomes, lodges, glamping and camping all under one roof. But I loved it!
*Advertisement feature*
And what a great event for families too. The girls loved the skating rink, climbing walls and toboggan slide. The show ran for six days, with 91,383 visitors exploring five halls packed full of holiday inspiration and travel kit. We spent the best part of two days wandering around new caravans, campers and motorhomes, and revisiting the girls' favourite parts. It was exhausting but brilliant fun.
For those of you who didn't make it to the show, I thought I'd share what I was chatting about in the Freedom To Go Theatre on the final day of the event. Here's what we've learnt from more than 100 holidays with kids in the past six years…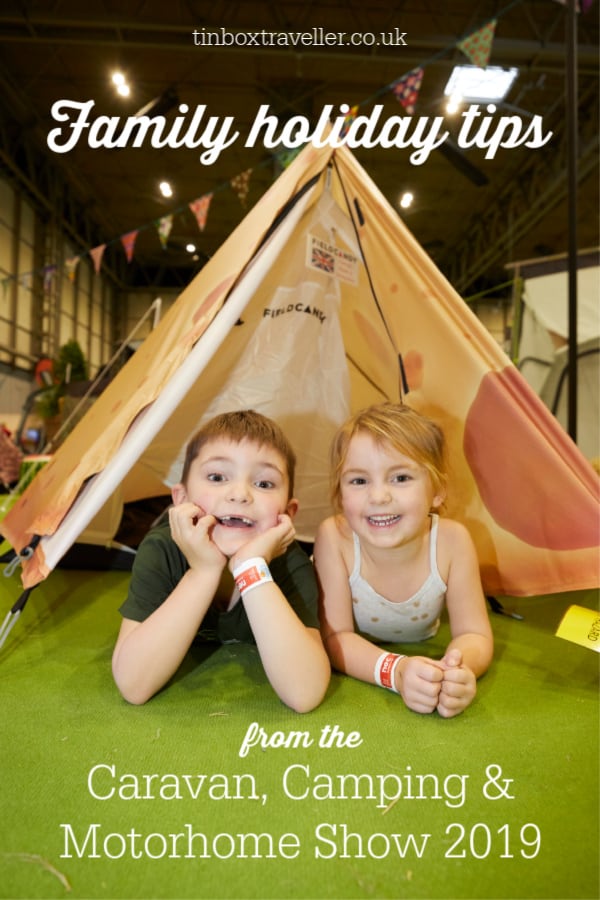 Like a lot of people who blog, mine started as a hobby which was attached to a hobby; caravanning. 
Both myself and my husband come from camping and caravanning families. I'm so glad I had these types of holidays as part of my childhood. It gave me an appreciation of how much there is to see and do in the UK. After getting married, it seemed natural for us to buy a caravan…not a house, that came later.
I started Tin Box Traveller just before our first daughter came along. It began as a caravan blog, hence the name 'Tin Box', but now covers all kinds of travel and days out with kids.
Like the blog, our family has grown. We now have two daughters and have taken them on holidays from Devon to Ayrshire and from Norfolk to the Gower Peninsular. Most of our travels have been in the UK but the girls have also visited Italy, France, Sweden, Portugal and Spain.
When I was preparing what I was going to say at the Caravan, Camping and Motorhome Show I was a bit shocked to discover that we've now taken more than 100 trips of varying lengths in the past six years.
We average about 22 trips and 70 nights away from home each year. Sometimes I wonder why we bothered buying a house! Our trips have included stays in cottages, lodges, a couple of cruises – because ships are tin boxes too – and plenty of camping and caravan holidays.
Here's some highlights from the past year to give you a taste.
So what have we learnt from these 100 plus trips?
Tip 1: You never need as much as you pack
I was utterly spoilt having a caravan when our kids came along. Cupboards were piled high with spare clothes, packs of nappies, snacks and toys. 
When we started branching out into mobile home and glamping holidays we soon realised that we had to cut back or buy a trailer.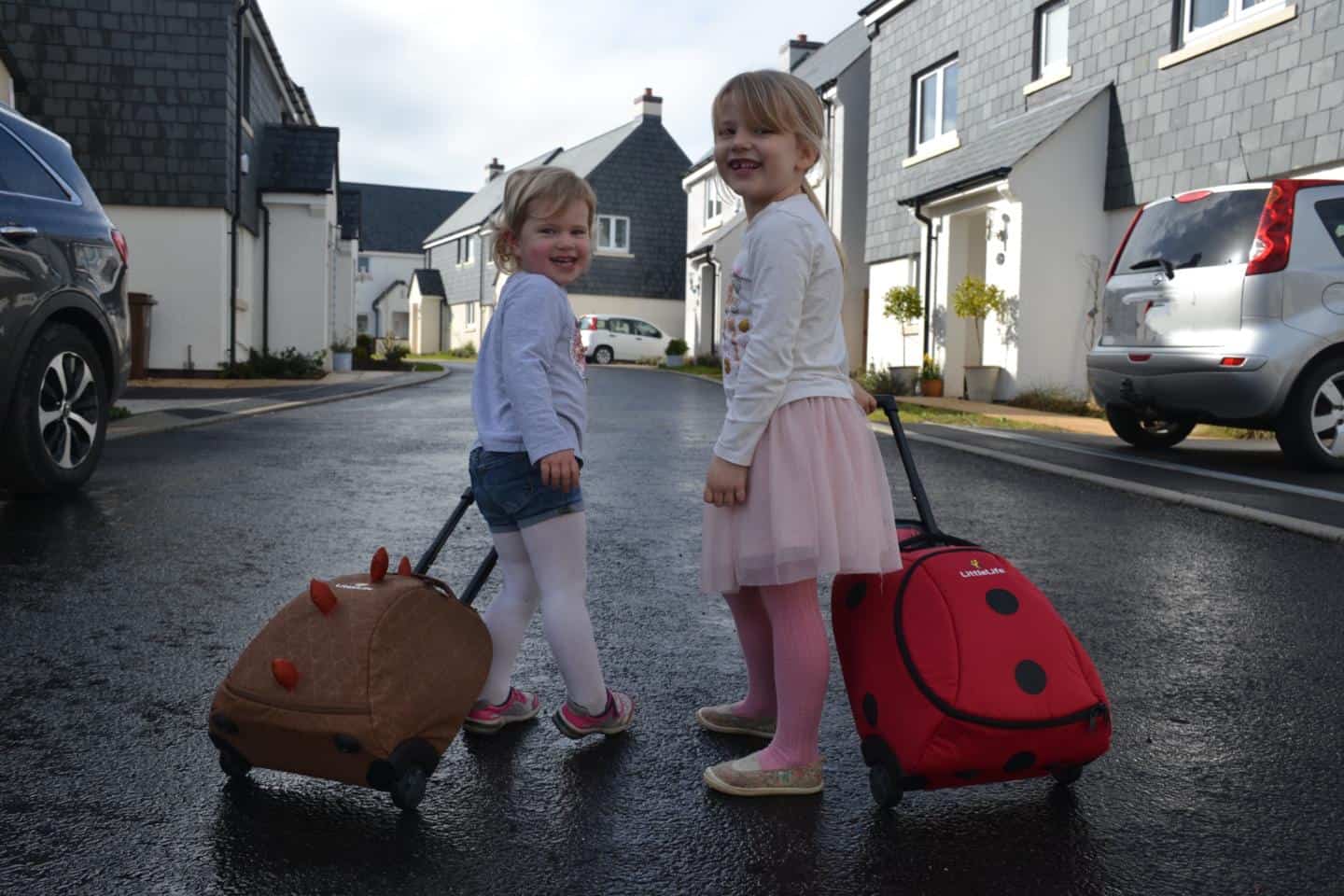 The reality is that the kids wear the same clothes again and again, often by demand now they are three and six-year-old fashionistas. They rarely touch the toys we pack because there's always a playground or new friends to be made around the holiday park. 
And, something I've found particularly difficult to let go of, is that nappies and wet wipes are available everywhere. You don't need to cram a week's worth of supplies into your suitcase for a trip to Wales.
However there are a few things I'd not leave home without:
a first aid kit
Wellington boots
a phone charger
and snacks for the journey.

 
On the flipside, there are things that I regularly forget. Like my own underwear. 
I think most parents in charge of packing can relate to that. You're always so busy packing everyone else's things that you forget your own essentials.
You can read more of my tips on packing for family holidays here.
Tip 2: Embrace slow travel
Before kids, Mr Tin Box and I travelled around Europe in a little hatchback with a tent. We did some long distances and we thought we had to race to the next stop to start the fun again.
But when you are travelling or exploring with kids you have to accepting things take longer. 
But it needn't be a chore. Plan in interesting stops. 
We are members of the National Trust and use them all the time as interesting places for a dog walk or to stretch our legs mid-journey. Their cafes are always alluring too.
We've just got back from a holiday to Cornwall. On the way back we stopped at Cardinham Woods near Bodmin, which is a Forestry Commission site with the Zog Trail. We were able to get the kids to walk a couple of miles without moans because they were enjoying the Zog activities. When we got back to the car, they were a lot less fidgety too.
It's less easy to make stops like this when you're towing a caravan but the beauty of trips with caravans is that you can find reasonably priced campsites to break up your journey. My folks are motorhome converts and reckon this is a major advantage over towing.
The slow travel approach worked particularly well when we were going through the potty training phase. A few summers ago we spent twice as long towing our caravan between Hampshire and Norfolk because we took the time to make the stops that meant there were no back seat puddles. 
And for those times when we really were on a schedule, we cracked out the pull up pants. 
I'm sure potty training experts would suck their teeth at the thought, but comfort is essential for everyone during road trips.
Tip 3: Be brave
I often have people say to me: 'you go to some amazing places' and 'oh, don't you do wonderful things'. And we do get some great opportunities thanks to this blog. 
But taking our kids on 100 trips in six years hasn't all been plain sailing. 
Just like that first trip with a newborn isn't easy; it takes balls. There will be 'pull your hair out' moments and I admit to letting 'shouty mummy' out of the box on the odd occasion too.
Last year, I took two big solo holidays with my girls while my husband was working. One involved a 700 mile road trip during which we travelled from Devon to Yorkshire and back via Gloucestershire and Wiltshire. 
Doing that amount of car time over a week was a challenge for me and the girls. 
I coped with the three Ss of solo travel: stops, snacks and support. 
Yes, I didn't travel all alone. My parents joined me with their motorhome for much of the trip, giving me back up when I needed it.
When you're being brave, it's always worth having back up. Ed Stafford has his satellite phone and Bear Grylls has hotels – allegedly.
But the point that I want to make is that travel with kids and doing things that stretch you and them a little more each time is worth it. You're giving them a full childhood. Sure, they won't remember every moment, but everything you do together shapes their growth.
During our 700 mile trip, the girls got together with cousins that they are lucky to see once a year. We met up with friends in the Cotswolds. We learned about chemical reactions at Eureka! The National Children's Museum. We visited Stonehenge and Salisbury Cathedral.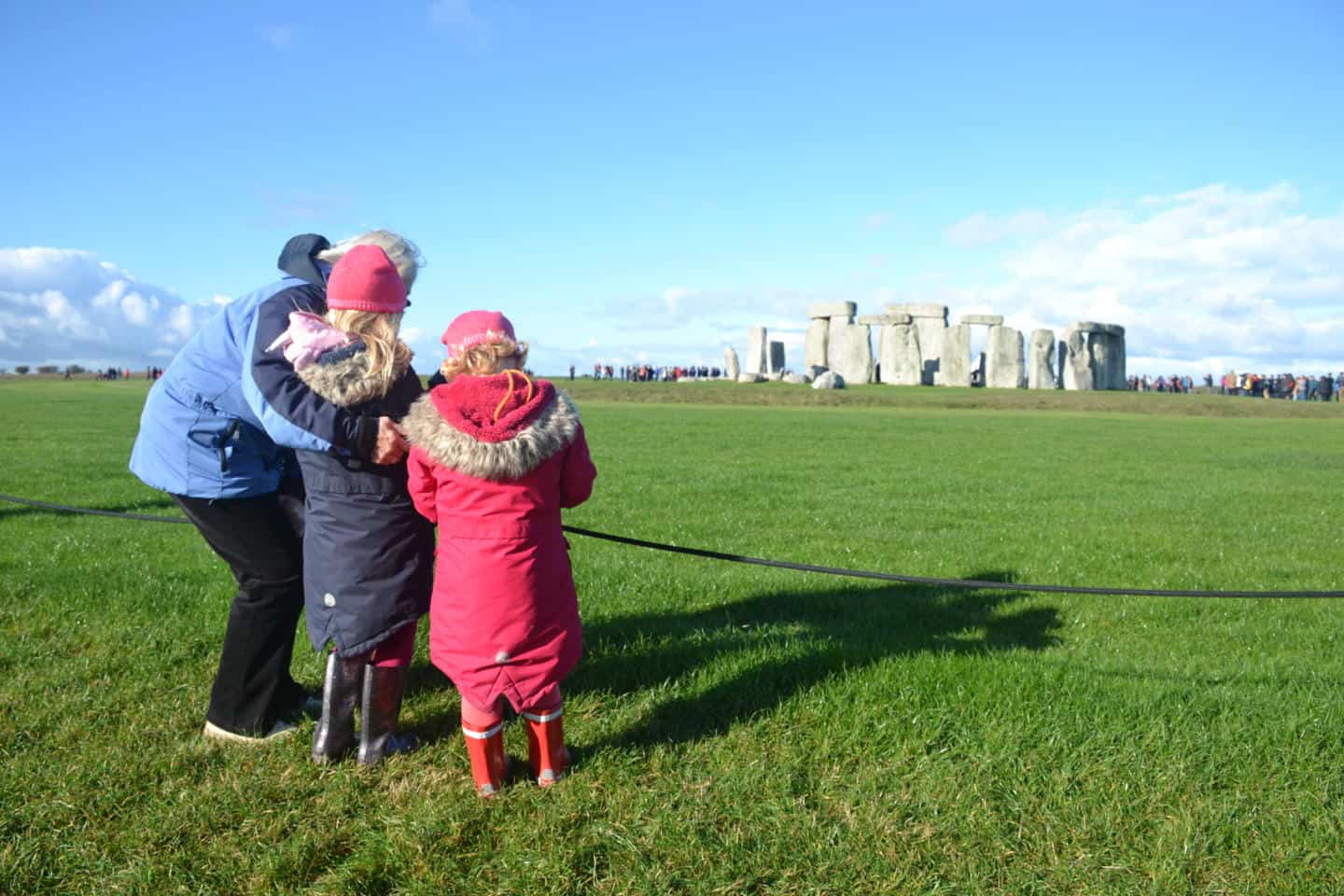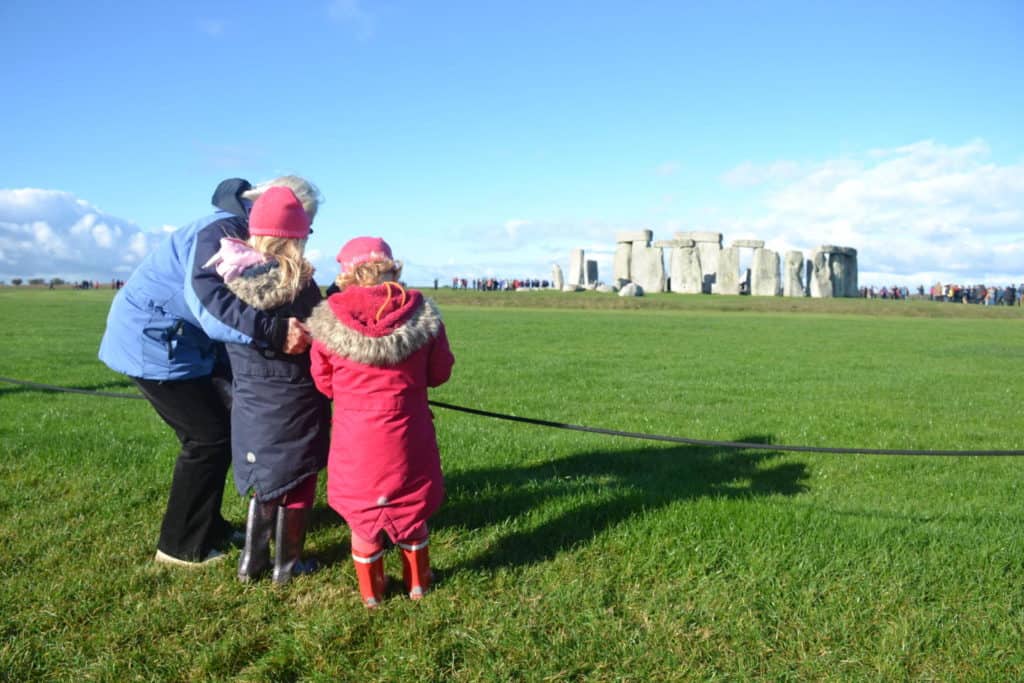 The alternative was staying home. Granted, Devon is a pretty good place to have a family holiday and live – but I'm glad we stepped outside of our comfort zone for an adventure.
Tip 4: Kids love caravans
In the past six years we've been on all kinds of holidays but the ones I know my kids have enjoyed the most have involved caravans and holiday parks.
My eldest daughter took her first caravan trip when she was six-weeks-old and my youngest daughter took her first trip at 13-days-old. So they are old hands. 
Whether we have been staying in our our caravan, a mobile home or lodge I think it's the home away from home feel that makes it such a good experience for us all. We can chill out, eat and squabble in our own space. 
But when we open the door, there's a whole new destination outside to explore. If that world involves a campsite swimming pool then my girls are in heaven. 
I don't think staying in a hotel can give you that same feeling of connection with a destination. Our experience to date has been that it feels less authentic, as someone else makes you dinner, organises tours, and dictates what time your kids can eat. That never goes down well with my two bottomless pits.
In the past two years we've also had mobile home holidays in Europe. Our first was a mobile home holiday in Vendee in France with friends and then last year we went camping in Lake Garda in Italy with my parents.
It's a stunning place if you ever get chance to go. 
Just don't arrive in a thunder storm. My mum and dad's first foreign car journey with me behind the wheel involved driving through sheeting rain, while we tried to find our way from Verona Airport to the south west shore of Lake Garda in the pitch black. 
The journey took three times longer than it should have while we went round in circles trying to navigate through toll booths and back tracking multiple times, while even the Italian's were driving at a snail's pace along waterlogged roads. 
Just to add to the drama, when we arrived at our mobile home our bedding package was missing so we ended up sleeping under coats on bare mattresses for the first night.
But don't let that put you off! 
Everything looked a lot better in the light of day and we had a wonderful holiday.
Caravan and mobile home holidays are such a cost effective way of sharing the experience of a foreign holiday with your extended family or groups of friends. 
Plus, multi-generational holidays allow you to have shared experiences and maybe the odd date night while the grandparents babysit.
Tip 5: Never rely on the postcode
I feel I must confess: my name is Claire and I'm a terrible navigator.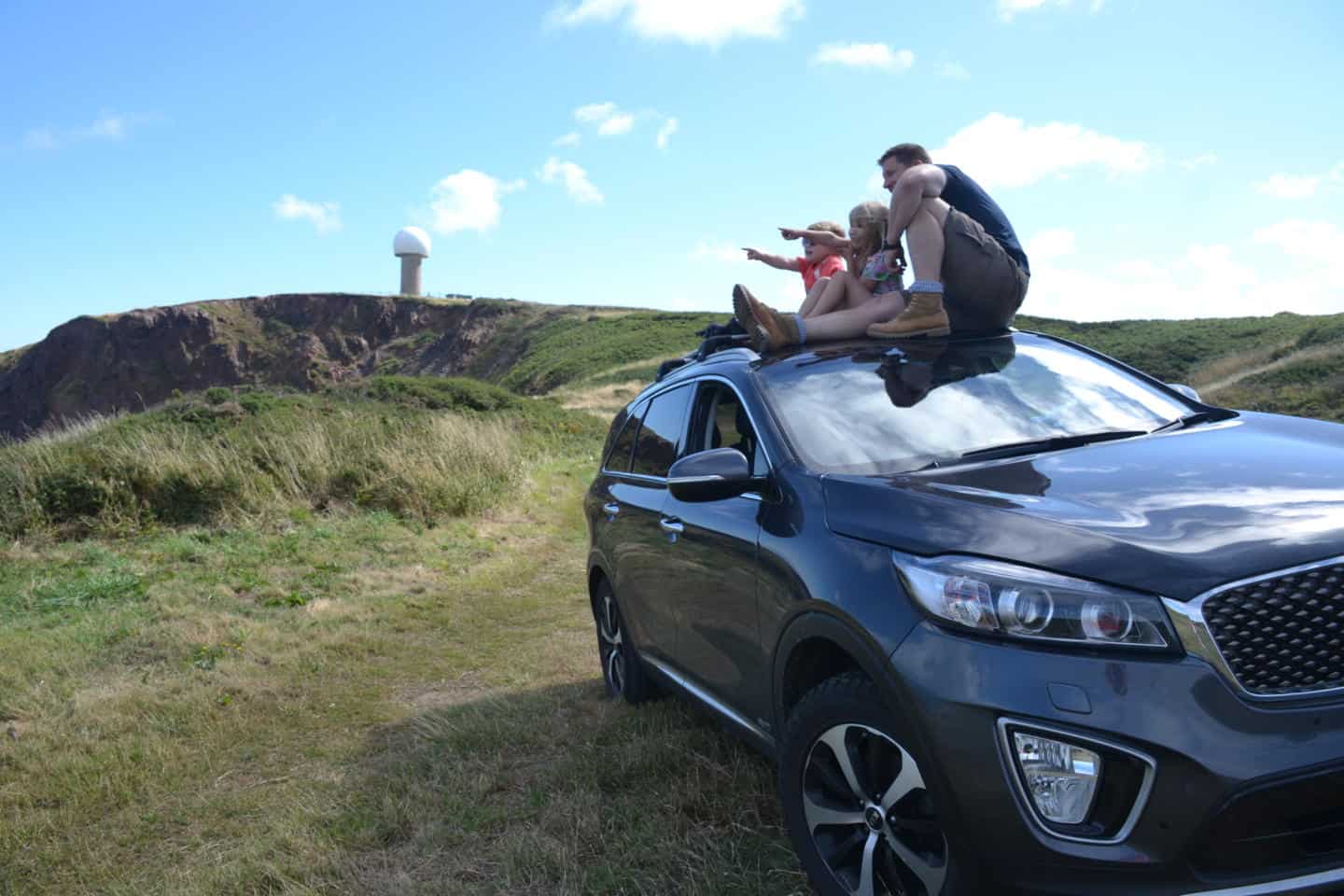 I'm one of these people who plans what we're going to do when we reach our destination but skips over the part about how we've going to get there. My husband despairs at me.
I realised I had a problem during our first long tow up to Scotland during which we'd booked a few nights by Derwentwater in the Lake Distract to break up the journey.
If you check the site directions it clearly states: 'do not follow your Sat Nav'. In-between booking and leaving home I'd not checked the instructions again.
We can confirm that you should not follow your Sat Nav to the Caravan & Motorhome Club's Borrowdale site unless you enjoy narrow roads and hair pin turns with a caravan in tow. 
My poor navigation skills have got us into various scrapes since then, including a couple that have involved Mr Tin Box performing three point turns with a 7m caravan. Or, in one extreme example, unhitching and using the motor mover to turn on a single track, muddy lane on the way to a rural CL.
Of course that's always the moment that the kids pipe up about being hungry or wanting a wee. Oh, how we laugh about it now…mostly.
On the up side, if our marriage can survive that, I think we can survive anything.
I have so many hairy, fond and happy memories from our travels since becoming a family. I hope that has given you some insight into who we are, what we do and how taking trips with kids is one of the best gifts you can give them.
If you'd like to read more tried and tested advice, then take a look at my tips for holidaying with kids. I've also written about caravan essentials for people new to caravanning, where babies can sleep in caravans, and how to organise your caravan.
I also have plenty of destination guides to inspire you holidays with kids:
Disclosure: I was a paid speaker at the Caravan, Camping and Motorhome Show 2019. I wasn't asked to share my chat on my blog but thought it might be handy for anyone who didn't make it along on the day. Thanks to the show organisers for the pictures of the Freedom To Go Theatre and kids in a tent. All other images are my own.
Planning your 2019 camping, caravan or motorhome holidays with kids? Why not pin this travel tips post for reference?