18 fun things to do in Northumberland with kids
We love staycations – the UK has so many amazing holiday destinations itching to be explored. Take your pick from dramatic coastlines, romantic castles and regional histories full of intrigue. Or what about wildlife spotting or active days out to challenge the whole family? The North East of England is a case in point. It's an area that we've only touched upon but there are so many reasons to return and visit Northumberland properly. I've been taking a look at the top things to do in Northumberland with kids. Maybe there's some school holiday inspiration here for you?
*This post may contain compensated links*
Top things to do in Northumberland
Here's a range of brilliant family days out in Northumberland to suit all interests:
Visit Northumberland: historic sites and attractions
1. Hadrian's Wall
Kids will love learning about Roman history at various attractions along this 73 mile long landmark. It was built following a visit to Britain by the emperor Hadrian in AD 122. He wanted to form a frontier at this most Northern point of the Roman Empire.
Today you can walk, cycle and immerse yourself in living history along the wall. Start your visit at The Sill National Landscape Discovery Centre which opened in 2017 to tell the story of the wall and Tyne Valley.
If you want to explore more of the countryside why not consider a Hadrian's wall walking holiday with your family?
2. Vindolanda & Roman Army Museum
Learn about the life of Roman soldiers who lived and fought along Hadrian's Wall in this dedicated museum on the site of one of its most excavated forts. Vindolanda was a place where the Roman Army had homes, shops and bath houses as well as defences.
Archeologists continue to work on site between April and September each year and have discovered Roman artefacts including jewellery, shoes, pottery and coins.
Much of this is on display in the museum alongside the Vindolanda writing tablets – slithers of wood written on in ink nearly 2,000 years ago. They are the oldest surviving handwritten documents in Britain.
3. Bailiffgate Museum
This is the place to go to learn about the history of Alnwick and its people. Highlights of Bailiffgate Museum for children to explore include the Victorian school room, replica Northumbrian mine and vintage toys exhibition.
4. Woodhorn Museum
Learn about Northumberland's mining heritage at this museum based around a former colliery pit and community. The Woodhorn Museum is packed full of mining artefacts as well as art exhibitions inspired by local people and the industrial landscape.
Explore the colliery buildings to find out how a mine worked and what jobs the miners were expected to do here.
Things to do in Northumberland: historic houses and castles
5. Conquer a Northumberland castle or 70
More than 70 castles once stood in Northumberland – more than any other English county and testament to the stormy relations with bordering Scotland over the centuries.
Families can now make the most of this heritage by visiting ruins like Norham Castle or the county's largest inhabited castle Alnwick, which is second only in size to Windsor Castle.
An excellent Northumberland castle for a family day out is Prudhoe Castle where you can have a picnic on the lawns, walk the dry moat, explore the keep or discover the place's past in the Georgian manor house enclosed in the castle walls.
6. Cragside
Wannabe engineers will find a visit to Cragside fascinating. This country home was owned by Victorian inventor Lord William Armstrong and his wife Margaret who turned it into a thoroughly modern house of its time. It was the first building in the world to be lit by hydroelectricity.
The house also boasted fire alarm buttons, telephones, a passenger lift and a Turkish bath suite. There are interactive exhibitions inside the house explaining its ground-breaking history.
Around the estate there are more than 30 miles of footpath leading through a landscape of lakes, seven million trees and scrubs. Kids will love letting off steam around the rhododendron maze, play area and trim trail.
7. Visit Holy Island and Lindisfarne Castle
Cross the tidal causeway, checking the tide times carefully, to the 1,000 acres of Holy Island. This tiny place has seen its fair share of history having been home to an order of monks form 635 AD until the 8th Century when Vikings overran the island.
The monks returned 400 years later but their monetestry was dissolved by Henry VIII in the 16th Century. He built a fort on the island which now stands as Linisfarne Castle – an Edwardian holiday home taken on by the National Trust.
The castle has been undergoing restoration but is still open to visitors. Families can picnic in the colourful gardens, spot seals from the cliffs and search for uncovered wall paintings in the castle.
8. Belsay Hall and Castle
If you love history and architecture than Belsay Hall and Castle is a wonderful place to explore. The Medieval castle was abandoned by the former residents – the Middleton family – in 1817 when they moved into the neighbouring, newly built Victorian manor house inspired by Grecian design.
There's plenty to capture young visitor's imaginations from spotting medieval wall paintings in the old castle to marvelling at marble columns in the newer house. Belsey Hall's estate is vast with plenty of room for kids to run free and play hide ad seek in the Quarry Garden.
Family days out in Northumberland
9. Go Ape, Matfen Hall
Take your little monkeys for a tree top adventure at Go Ape. Kids and adults aged 10 years and up can tackle this course through the canopies including a 160 meter zip line, tarzan swings and platforms as high as 11 meters.
10. Pot-a-Doodle Do
Take the kids for a crafty afternoon at this interactive art studio, Pot-a-Doodle Do. They can get their hands dirty painting ceramics and mosaics. When you've finished being creative then there's also a children's play area and cafe.
11. Heatherslaw Light Railway
This 15 inch gauge railway makes a four mile round trip through the Northumberland countryside with views of the River Till and plenty of wildlife to boot.
Extend your visit to Heatherslaw Light Railway with a walk to the Lavender tea room at Etal Village or Etal Castle. There's also a model railway at Haetherslaw Station.
Northumberland with kids: countryside and nature days out
12. Boat trip to the Farne Islands
If your family enjoys seeing wildlife in its natural habitat then a boat trip to the Farne Islands is a must. In the waters around the 28 individual islands you'll spot puffins and grey seals as well as numerous sea birds.
There are sailings to three of the islands from Seahouses on the Northumberland coast. These vary depending on the time of year. The visitors centre on Inner Farne has binoculars that children can borrow for bird spotting.
Bring a net a bucket for some rock pooling on the island shore.
13. Kielder Forest and Observatory
If your children love stargazing then they'll be in their element at Kielder Observatory – one of Northumberland's top visitor attractions.
Kielder Forest is famous for its light pollution free skies, making it the perfect spot to look to the heavens at night. In fact it has the largest area of dark night sky in Europe.
At the observatory you can learn about celestial events and meet astronomers who use powerful telescopes to scan the Universe.
14. Northumberlandia – the Lady of the North
This 46 acre country park is centred around an swirling human landform sculpture Northumberlandia. She was designed by world famous artist Charles Jencks and took 1.5 million tonnes of rock, clay and soil to create.
Family activities like mini-beast hunts, den building and treasure hunts happen regularly at the country park.
15. Chainbridge Honey Farm
Discover the amazing lives and talents of bees at Chainbrudge Honey Farm. As well as being able to buy delicious honey plus balms, lotions and wax products you can observe a bee colony at work.
Car fans will also love the exhibition of vintage vehicles.
Visit Northumberland: zoos and farm days out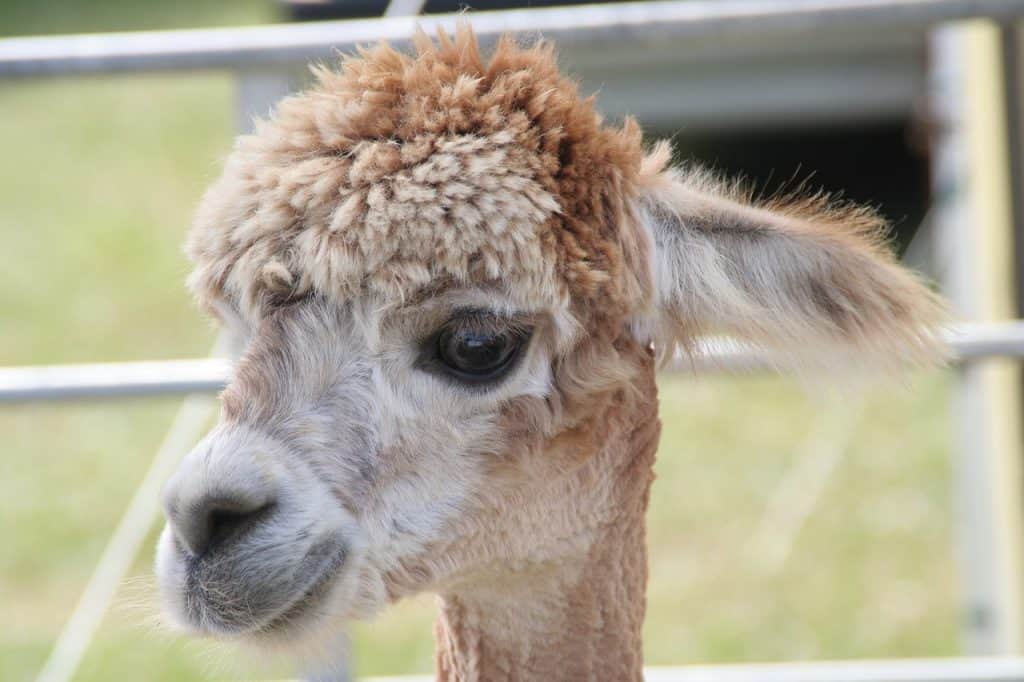 16. Northumberland Country Zoo
This family-run zoo is home to a collection of 50 different species including small mammals, farm animals, reptiles and birds – think farm park rather than safari.
However, there's plenty to keep young kids entertained. There's a daily programme of animal talks and feeding times.
As well as admiring the critters your kids can ride on toy tractors, scramble around the outdoor playground, play mini golf and wander through the tractor museum.
17. Whitehouse Farm Centre
This hands-on farm experience covers 40 acres. Whitehouse has plenty of animals to feed including goats, cows, sheep and llamas. You can also take a wildlife walk through the woods to spot kingfishers and red squirrels if you're lucky.
More daring visitors can visit Whitehouse Farm Centre's activity centre where there's a high ropes course, and assault course and climbing walls. The zoo also has play areas suitable for children of all ages.
18. Kirkley Hall Zoo
Meet more than 200 species of animals at Kirkley Hall Zoo from monkeys to lemurs and wallabies. Take a wildlife walk through the woods where you might spot kingfishers and red squirrels if you are lucky.
For more adventurous visitors there's an activity centre with high ropes, an assault course and climbing walls. The zoo also has play areas suitable for children of all ages.
Has this given you inspiration to visit Northumberland? Or are you a regular? Can you recommend more things to do in Northumberland with kids?
More family days out in England
If you are planning a road trip from Nothumberland or future family holidays in England you might find these post useful:
Find more days out in England, Wales, Scotland and Northern Ireland in my big round up of 101 UK attractions for families.
Disclosure: this post may contain compensated links. Images courtesy of Pixabay.
Looking for family days out in the North East of England? Why not use Pinterest to save this post about things to do in Northumberland with kids for later.