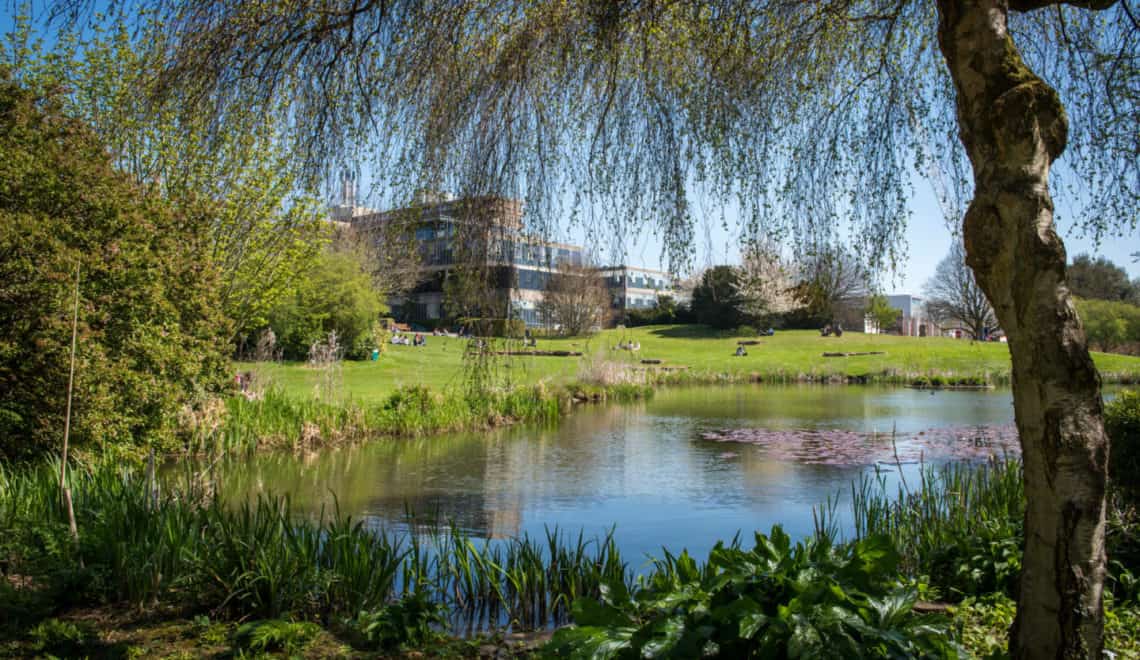 The best self catering Bath accommodation you didn't know existed
When you are planning a family holiday it pays to think outside the box when you are on a budget, particularly if you have a larger family. Forking out for two hotel rooms or renting a big holiday cottage could easily burn a hole in your pocket. If you're looking accommodation that is self catering, Bath has a purse and family-friendly option that's within minutes of the city centre and easy reach of famous attractions like Cheddar Gorge, Longleat and Stonehenge. But I guarantee you'll not have thought of it while planning where to stay in Bath. 
*Advertisement feature*
So, I'm going to let you in on the secret: it's the University of Bath!
No, I'm not advocating bunking up with the University's lovely under graduates but what I am suggesting is taking advantage of the modern student houses on campus that are vacated for three months of the year. Between June and September the students head home or off on their travels (oh, those were the days) freeing up self-catering family accommodation within easy reach of Bath city centre. 
It's not an option I've considered before, but after being contacted by the University of Bath who told me all about their holiday accommodation, I'm completely sold.
Summer self catering accommodation in Bath
The University has a range of Bath holiday rental options over the quiet summer months, ranging from single rooms with shared bathrooms to large shared apartments sleeping up to 13 guests. The best option for families are five bedroom houses that sleep up to six people with prices starting at £150 a night. That's a budget-saving £25 per person per night.
And check out what you can get for that – this isn't the student digs I remember from 10…OK, 20 years ago.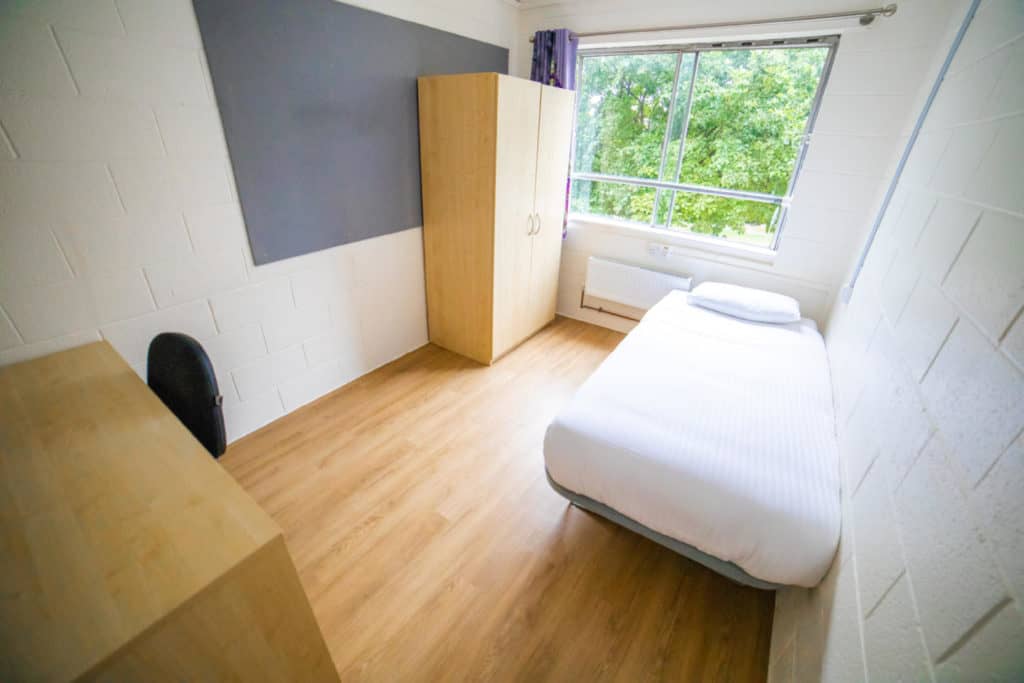 Each Eastwood five bedroom house is rented for the sole use of your family and comes with a double bedroom and four singles, two bathrooms, a well equipped kitchen and a lounge with TV. You also get all your linen, and there's baby and toddler essentials, like high chairs and travel cots, available too.
Find out more and check availability of Eastwood houses at the University of Bath
If you're a family of three with a young child you can save even more by booking a double, ensuite room in an accommodation block. Child beds can be added. These rooms cost from £70 per night.
Find out more and check availability of double rooms at the University of Bath.
Visit England have rated the University's summer accommodation as 3-4 Star and it has won an award for Sustainable Tourism from the Bath and Bristol Tourism Awards. So you know you can expect a good stay.
Family facilities at the University of Bath
While you are staying at the University you have access to its on-site cafes and bars selling food ranging from pizza to gourmet burgers and handmade vegetarian deli lunches.
You can also pay to use its World class sports facilities including a swimming pool. Wifi is free, as is parking, and you have a dedicated accommodation team ready to assist you throughout your stay. There's even 24/7 security. 
You don't have to go far to find fun as the The Edge arts space on campus runs a series of exhibitions and family workshops throughout the summer. Their free gallery is open to all, with activity sheets for kids to get involved. I know my girls would love the free Family Takeover sessions with artist educator Victoria Willmott where kids get to create their own art based on the latest exhibition. These sessions are billed for kids aged four to 12-year-old, so perfect for my two.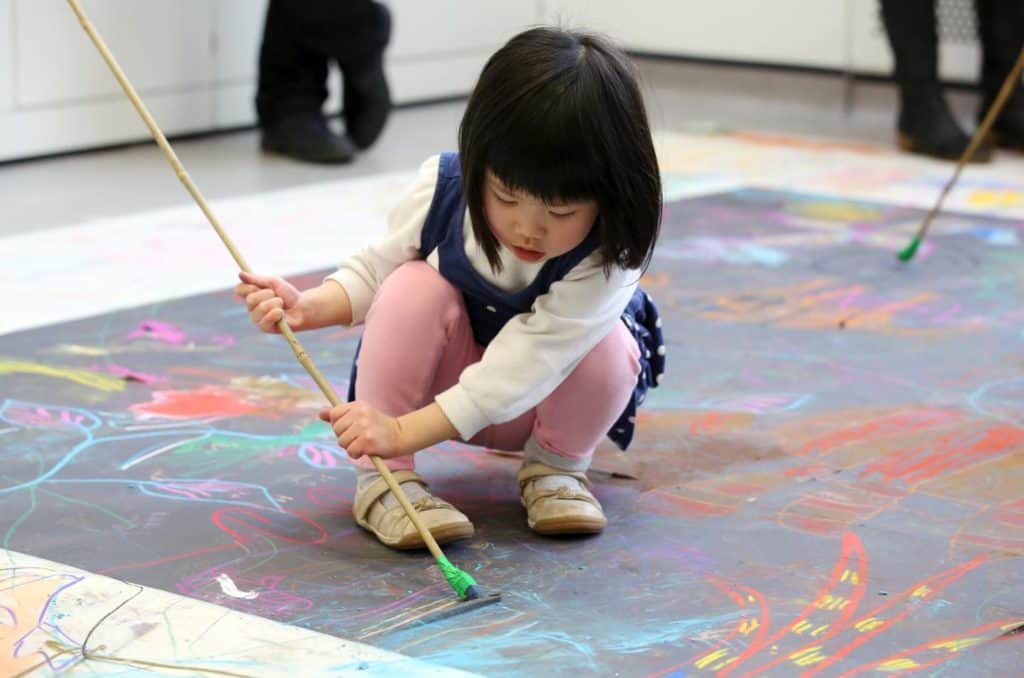 Things to do in Bath with kids
The University is just a five minute drive or 15 minute bus journey from Bath city centre where there are plenty of fun and historic family attractions, plus a programme of literary, music and performance festivals over the summer.
During previous visits to Bath we've been to The Roman Baths and The American Museum & Gardens, which are incredible and surprisingly easy to do with young children. 
Other family-friendly attractions in the city centre include:
Just outside the city, there's the stunning Prior Park and Dyrham House National Trust properties, which are always great places for kids to let off steam and explore. I can recommend a visit to Avon Valley Adventure & Wildlife Park for farm fun with younger kids.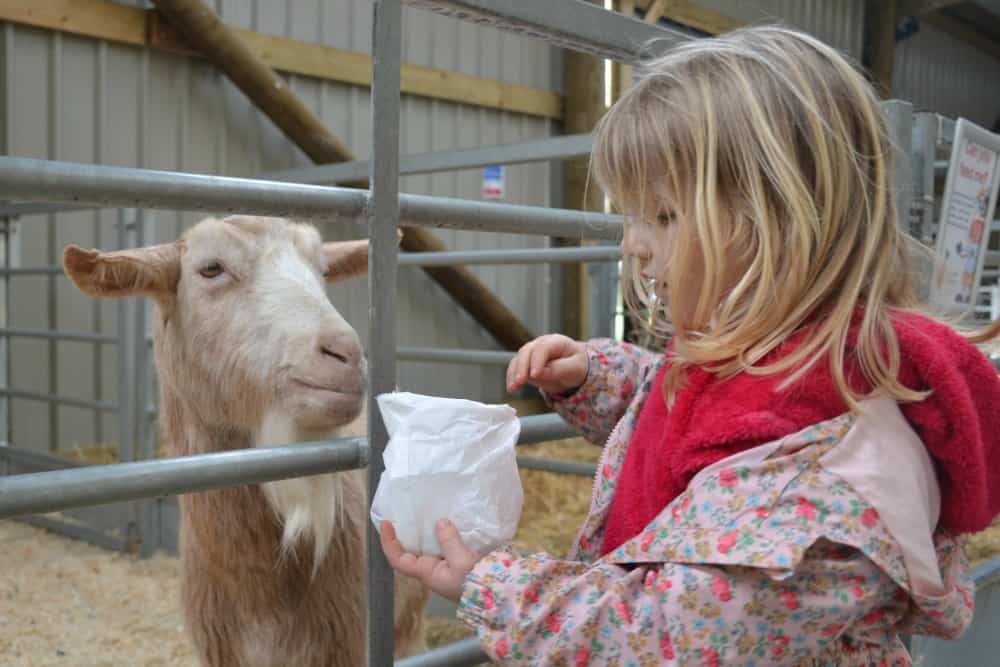 Of course, within an hours drive you have a host of world famous attractions to explore in South West England including Stonehenge, Longleat Safari Park and Cheddar Gorge. We can also recommend hopping on the train to Bristol to see SS Great Britain, or driving to Haynes International Motor Museum. Of course the Somerset coast isn't far away either.
It's impossible to stay in Bath for just a few days without coming away feeling like you have unfinished business.
Where is the summer self catering accommodation at the University of Bath
The University of Bath is to the East of the city centre and the summer holiday rental accommodation is set within 200 acres of landscaped grounds.
You can reach the University easily by car from the A36. If you are travelling by train – Bath is one and a half hours from London Paddington – the closest station is Bath Spa. From here you can get a bus to the University in 15 minutes.
Find out more about self catering Bath accommodation at the University of Bath.
I'd never have thought of holidaying on a university campus before I heard about the self catering accommodation at the University of Bath, but what a brilliant option, especially for larger families and those looking for a city break on a budget. Have you ever used a University campus as your base for a family holiday outside of the academic year?
Disclosure: this post has been written with the University of Bath to help promote the benefits of its summer self catering accommodation.
Why not pin this post about self catering Bath accommodation for future reference when you are deciding where to stay in Bath.