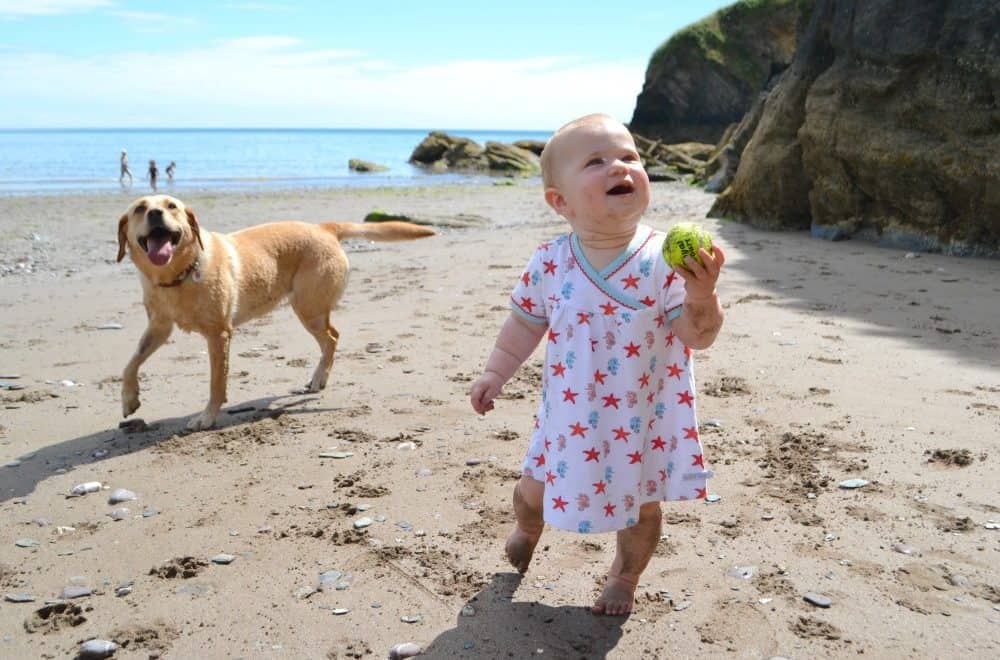 Rockin' Baby: stunning kids summer holiday clothes
There's nothing quite like a new wardrobe to get you in the mood for holiday fun. That's why we were really excited when the lovely people at Rockin' Baby asked us to review some of their kids summer holiday clothes during our adventures.
I say 'lovely people' not just because they sent us some beautiful outfits to try, but because they genuinely are a nice crowd. Here's why:
Rockin' Baby's commitment to charity
Rockin' Baby launched its clothing collection in 2015 with a pledge that for every item they sold they would donate another to ChildFund. This international charity works with 18 million children in 30 countries, including thousands of orphans in West Africa following the Ebola crisis. Rocking' Baby has already sold 50,000 items of clothing, so that's 50,000 brand new romper suits, t-shirts and trousers for children in real need. This is what sets Rockin' Baby apart as a clothing company and makes its stunning kids summer holiday clothes even more special.
A review of Rockin Baby's kids summer holiday clothes
It was so hard picking a few outfits for the Tin Box girls from Rockin' Baby's gorgeous 2016 Spring/Summer collection. It features colourful girls and boys clothes ranging from activewear to party outfits and 50+ UV swimwear. In the end I opted for some sets I thought would be practical for days out, garden play and trips to the beach, as well as a couple that were just too pretty to ignore.
Mila Tee from the Nautical collection (£14) and Billie Jeans from the Jungle Jane collection (£20)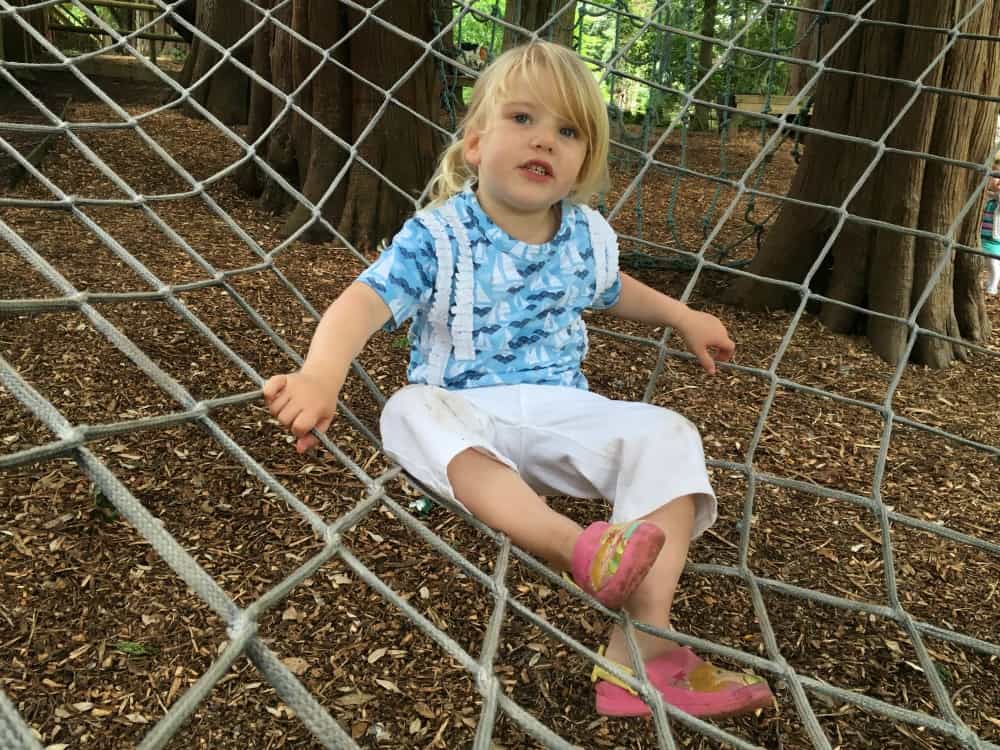 What we loved:
The detailing on the t-shirt was very cute. It's also a good length so there are no tummy flashes during serious play.
While white jeans might not seem like the best clobber for outdoor activities these ones washed beautifully after getting muddy knees.
Willow Borderie Anglaise Dress from the Jungle Jane collection (£48)
What we loved:
This dress is such good quality. It's lined, fastens with a zip at the back, and the ribbon belt is sown in so you'll never lose it.
We added our own vest as the V neck was a bit low.
Bettie Top from Jungle Jane Collection (£36) and Summer Skort from the Nautical collection (£24)
What we loved:
Just like the Willow dress, this top is lined and extremely good quality.
The skort – a cross between a skirt and shorts – is a fantastic idea for little girls who switch between playing princesses and then ruff and tumble at the drop of a hat.
The skort also washed amazingly well after being smeared with blackberries and strawberries during a garden picnic.
We did find that the skort was a little tight for bike riding. Tin Box Tot didn't let that stop her though and hitched it up bit! What a lady!
Chloe Dress from the High Tea collection (£24)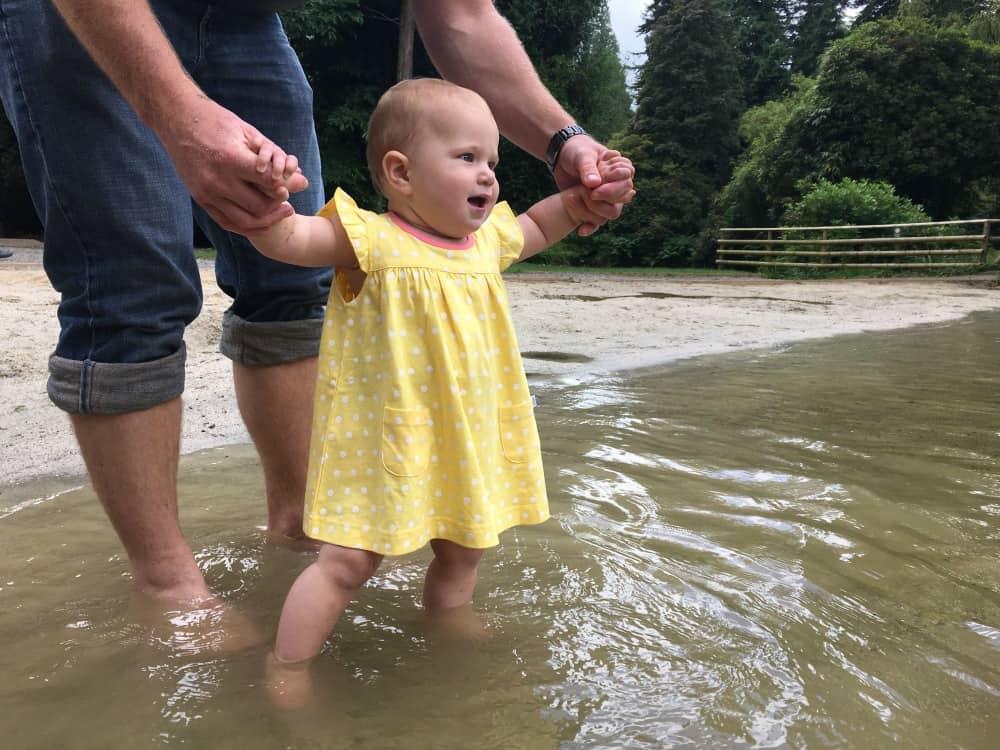 What we loved:
This is such a pretty and practical dress for the summer. Check out the cute pockets!
It comes with a matching pair of pants to cover Tin Box Baby's nappy.
Wrappin' Dress from the Fishy Fun collection (£20)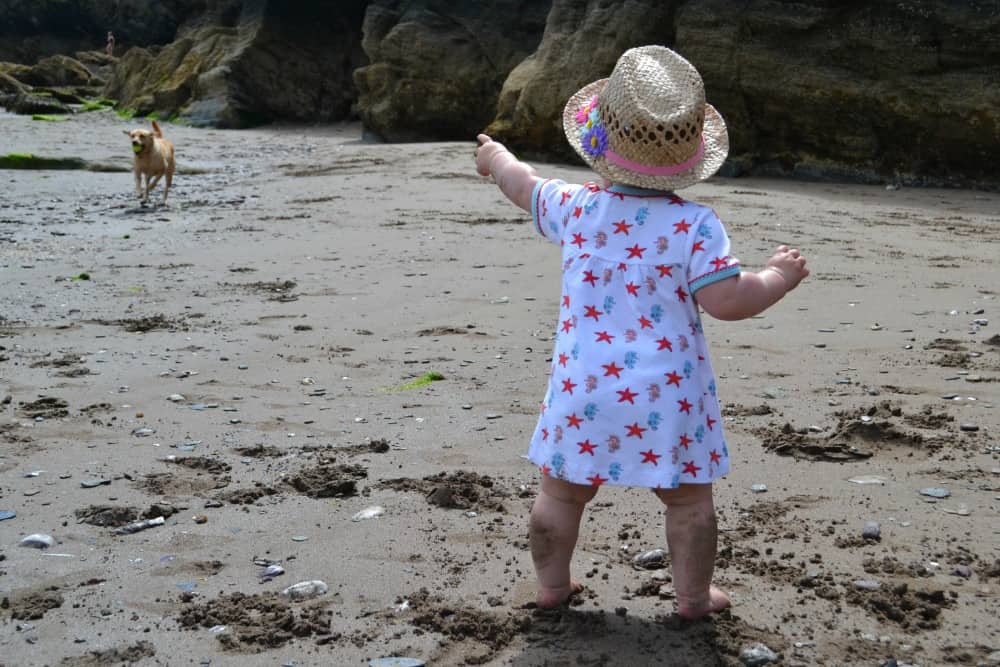 What we loved:
Tin Box Tot looked beach ready in this little number. The starfish and seahorse print is adorable.
It's ideal for slipping on over swimwear before or after a dip.
Just like the Chloe Dress it comes with a matching pair of pants.
Rockin' Onesie from the Club Tropicana collection (£14)
What we loved:
This colourful vest is an outfit in itself, with its sleeve frills and bright, tropical print. There are also matching leggings with a frilly bottom.
Quick! If you've liked what you've seen there's currently 40% off the Spring/Summer collection at Rockin' Baby. Grab those kids summer holiday clothes bargains now!
Disclosure: we were sent these outfits for the purposes of a review. All opinions expressed here are my own and those of my family.
Pin it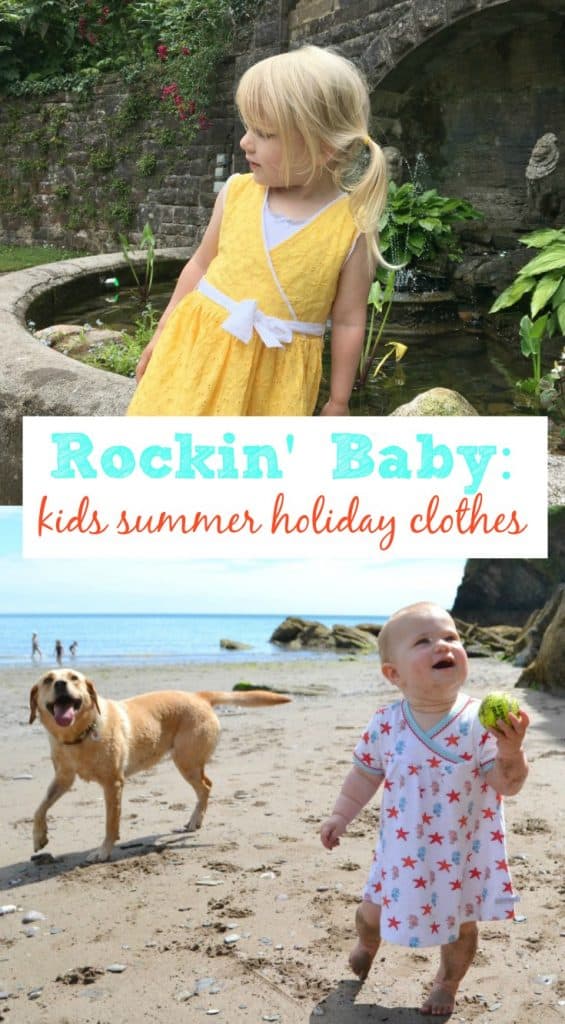 I love hearing what people think about my blog so feel free to leave a comment below or browse around. You can also find me on Bloglovin', Twitter, Facebook, Instagram, Pinterest, Youtube, Google+ and LinkedIn.