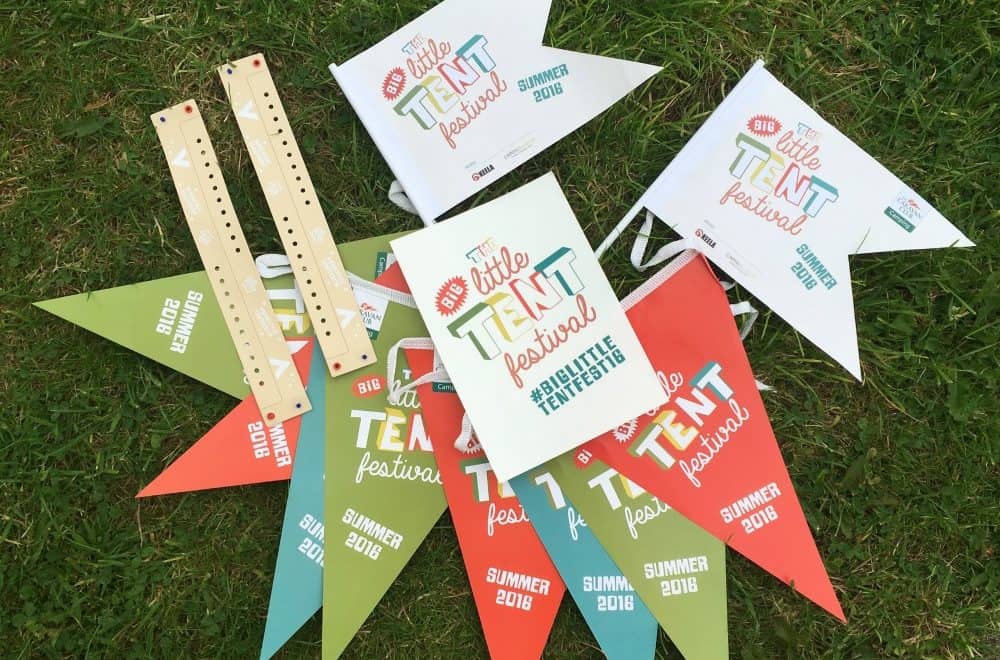 How to throw your own garden festival
*Contains affiliate links*
Have you heard about the Big Little Tent Festival? It's a celebration of family time staged in your own backyard with some great prizes up for grabs. We're really excited to have been asked by The Caravan Club to be blog ambassadors for this DIY garden festival and will be staging our own event next weekend.
But what makes an awesome garden festival? We took part in Big Little Tent Festival last year so we are old hands. But I've also been taking inspiration from our pre-children music festival experiences and camping holidays.
Read on for a preview of what we'll be going during our own Big Little Tent Festival and some inspiration for your own. Oh, and don't forget the check out the competition details right at the end.
Our tips on how to throw your own garden festival
The gear
Even though we'll be camping out in our own back garden, there's a few pieces of kit we will need to make sure our garden festival goes off without a hitch.
A tent – it's been a while since we've had our own tent, but this four man Aventura is the perfect size for family festivals.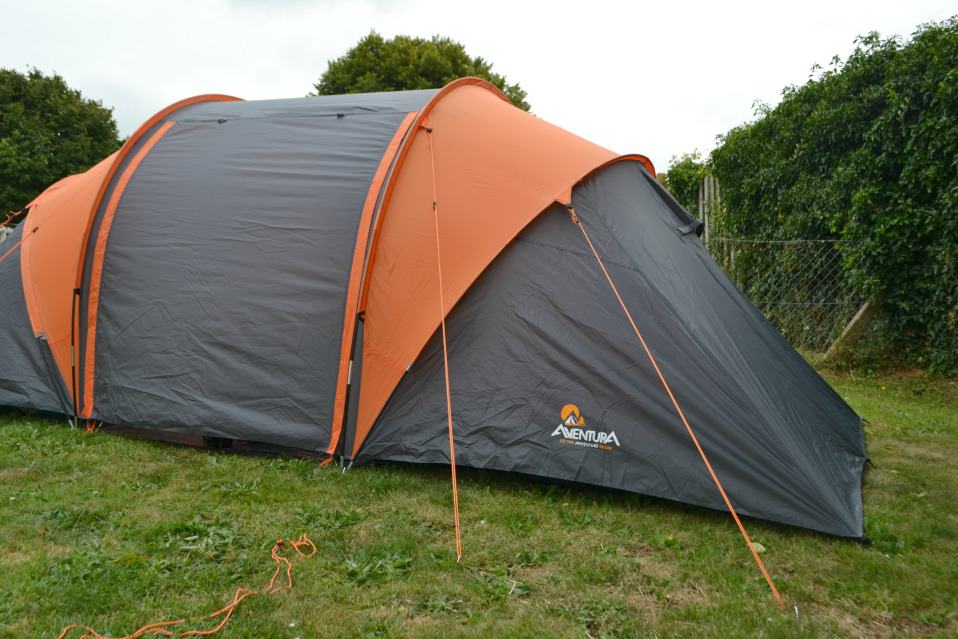 Camping chairs – we love our extra wide Lafuma folding chairs*. They are so comfortable and extremely light for taking away with us in the caravan.
Sleeping bag – Tin Box Tot loves her Hi Gear Boom Sleeping Pod which we bought from Go Outdoors.
A barbecue – Mr Tin Box collects barbecues like I do handbags. OK, maybe that's an exaggeration, but we do have three of them. We're going to be cooking up a festival feast on our well used and reliable Weber gas barbecue*.
Picnic mat – fingers crossed there will be plenty of sunshine during our Big Little Tent Festival and I'll be able to sit down and relax on our snazzy new picnic blanket*.
Decorations
No garden festival would be complete without a few decorations.
Bunting – I love bunting! We were sent this handy pack by The Caravan Club, along with festival wrist bands, flags and tent stickers. It's ideal for decorating your garden and it's free! You can apply for your own pack or download one. Or if you're feeling crafty, why not make your own bunting?
Flag pole – if you want a proper festival vibe you need a flag pole so you can find your friends and tent in the crowds. OK, so your garden may not be full of revellers but it's great fun to hoist your own festival flag.
Fairy lights – we love adding a bit of sparkle to our caravan awning when we are away, so it makes sense to do the same with our garden festival. These LED solar lights from LEDHut are perfect camping accessories as they don't need batteries.
Fun and games
Paddling pool – our girls love splashing around in water so getting the paddling pool out is their idea of perfect garden festival fun.
Bubbles – we saw loads of these super-sized bubble wands during our short break in Barcelona. After a little searching online I've found one* so we can make enormous bubbles at our garden festival. It's going to be just like this…honest!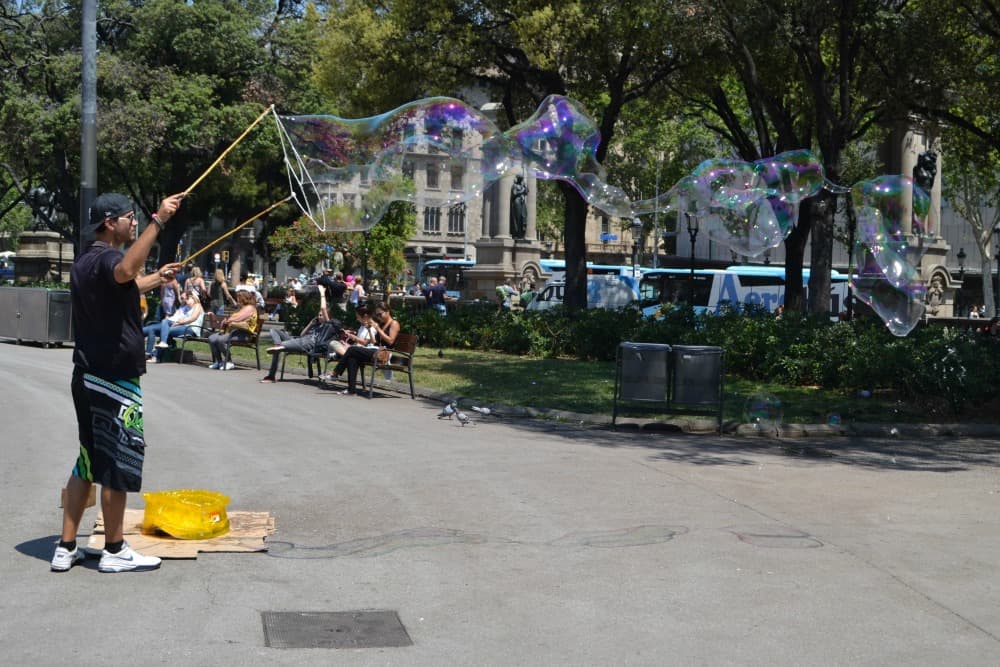 Stories by torch light – if our girls last long enough (bedtime is usually 7pm) we'll read a few stories by torch light in our tent.
Music
Mr Tin Box is in charge of the play list and has mainly selected 80s rock tunes. We'll also be listening to a few from our pre-children festival days like the Manic Street Preachers, Mumford & Sons, and the Foo Fighters. There's a Big Little Tent Festival Spotify account if you want to rock along with us.
Food
Camping wouldn't be camping without barbecue food and maybe even a barbecued cooked breakfast – one of Mr Tin Box's specialities!
We're planning on a trip to our local butchers for West Country sausages (Tin Box Tot's favourite), chicken and maybe some burgers. This will be accompanied by corn on the cob, salad and some boiled new potatoes. We might cheat and cook the potatoes in the kitchen – there are no rules saying we can't!
If barbecues aren't you're thing then why not plan a picnic or try out some of the no-cook recipes in camping pro Martin Dorey's The Camper Van Bible*.
Hold your own Big Little Tent Festival
If you'd like to hold your own garden festival, The Caravan Club's Big Little Tent Festival is a great place to start. It's running until 19 September 2016 and there's some great prizes up for grabs.
When you request your festival pack you'll automatically be entered into a prize draw to win a week-long camping holiday for two adults and two children at Camping Port'Land in France. There is also a Cadac gas barbecue and Dometic cool bags to be won.
On top of that, if you take a picture or video of your family cooking something delicious on your barbecue, then share it on Facebook, Twitter or Instagram using #BigLittleTentFest16, you'll be in with a chance of winning £500 worth of Keela clothing. Get planning those alfresco menus now and check out the T&Cs.
Are you planning your own garden festival with Big Little Tent Festival this summer? I'd love to hear about it!
*Disclosure: this post contains Amazon affiliate links which means I may earn some advertising fees if you click on an affiliate link and make a purchase. You will not be charged extra for this. I've written this post as part of my role as a Big Little Tent Festival ambassador. I was sent the LED lights featured here by LEDHut. All views are my own.  
I love hearing what people think about my blog so feel free to leave a comment below or browse around. You can also find me on Bloglovin', Twitter, Facebook, Instagram, Pinterest, Youtube and LinkedIn.