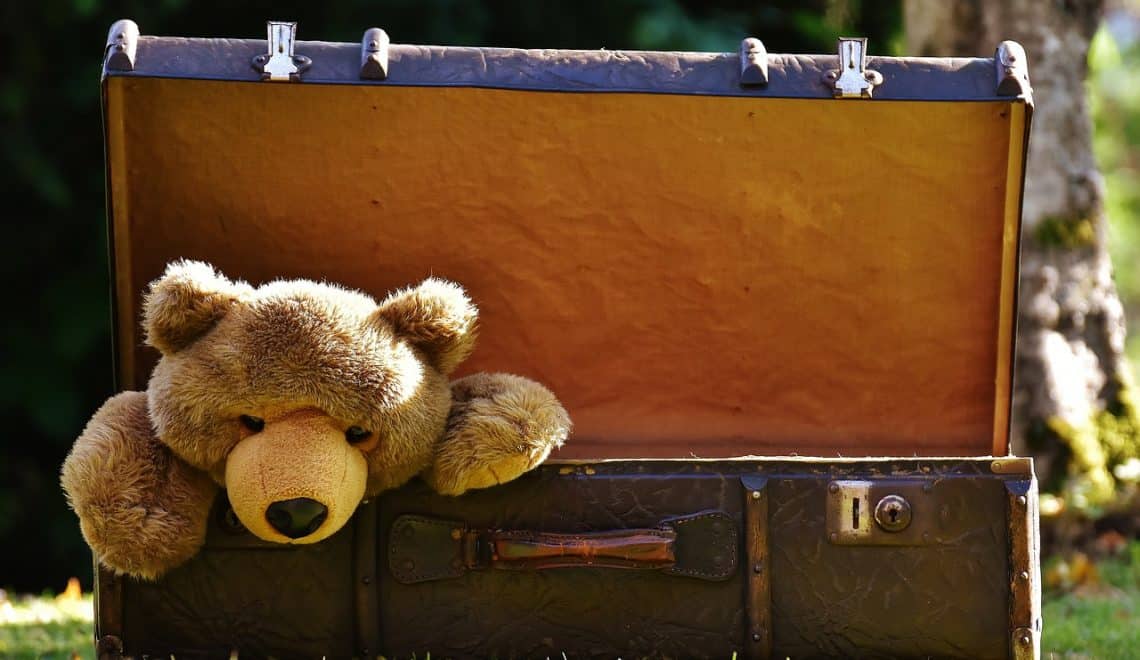 10 Smart Packing Tips & Tricks Every Parent Needs to Know
Packing has to be one of my least favourite parts of travel. Especially when I'm trying to do it while keeping one eye on the kids. During the past six years as a mum I've picked up some tips and tricks for streamlining our pre-holiday preparations. The fine art of packing for travelling with kids is something I feel I'm starting to master. Here's my 10 smart packing tips and tricks every parent needs to know:
*This post contains affiliate links*
Smart packing tip 1: write a list
I love lists and have recently started using Trello* to create online lists for all areas of my life. You can use it on your desk top or there's an app for your smartphone. You can also share lists so that it's not just you responsible for making sure all your travel essentials are packed.
Take a look at more family travel checklists.
Smart packing tip 2: harness the power of the cube
I love order, so I'm not sure how I've managed to leave the house before now without these amazing packing cubes* from PRO Packing Cubes. I absolutely hate not being able to find things in my suitcase when we arrive somewhere, especially if it's something the kids need NOW.
These handy packing cubes help organise your clothes and travel essentials so that you can find them with ease. They also turn your bag into a tardis with so much more room than rolling alone can create.
Smart packing tip 3: don't over pack
Somehow our girls always seem to go through less clothes when we are travelling than when we are a home. I'm sure they get just as messy but I tend to reuse slightly grubby tops, knowing that we could run short. In the past this has left us with half a suitcase of unused clothes at the end of our holidays.
Now I just save on space and weight by packing less in the first place. It's also better for the environment.
Smart packing tip 4: shop when you get there
Don't waste luggage space on bags of nappies and wet wipes. They sell these all over the world *winky smiley emoji*. Just take what you need for your journey and the first night.
However, if you are going on a cruise make sure you have time for a top up shop when you arrive at the cruise port. Products like nappies, wipes and baby milk aren't sold onboard.
Check out more tips for cruising with a baby.
Smart packing tip 5: pack wrinkle free clothes
I've recently been introduced to Hot Squash – a clever clothing range using material that helps regulate your body temperature. And the best bit? It doesn't crease! What more could a holidaying mum need from her travel wardrobe?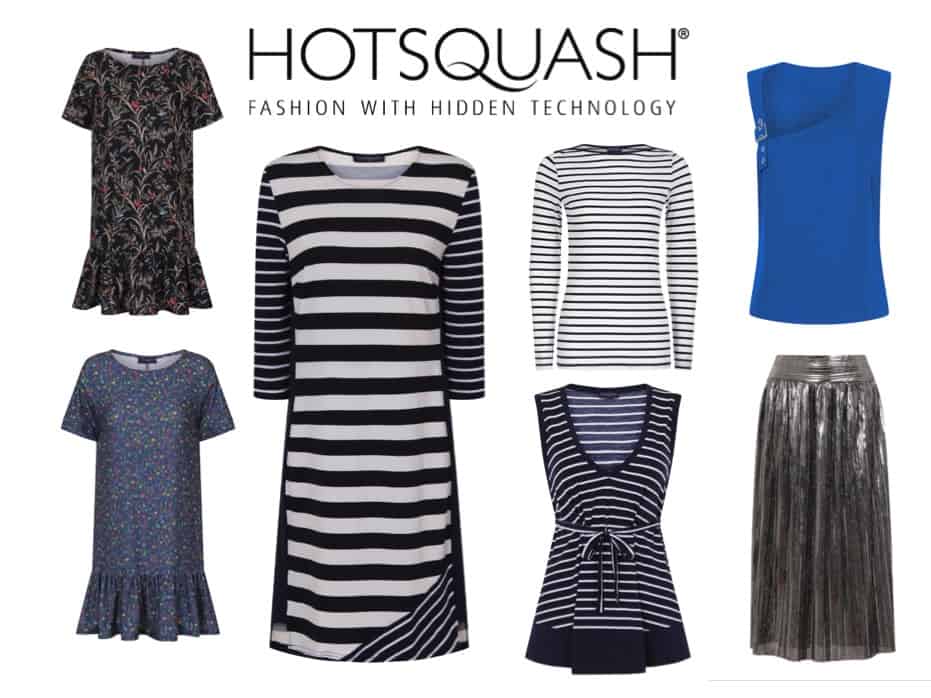 Smart packing tip: 6: ziplock bags
Keep all your toiletries in ziplock bags so if your holdall does get bashed around you won't have to deal with messy broken bottles. I learnt this the hard way with an expensive bottle of perfume during a trip to Mexico pre-kids. Now, I also skip packing the perfume!
Smart packing tip 7: involve your kids in packing toys
I task five-year-old Tin Box Tot and three-year-old Tin Box Baby with packing a few toys to take with us each holiday. They mostly pack a mishmash of game pieces (not whole games) and cuddly toys into their Trunki* or LittleLife Wheelie Suitcases.
The crucial part is showing them how much space they can fill for each trip. As they get older their choice of holiday toys will improve but I want them to know now that space is always limited when we travel.
By the way, I always make sure their favourite bedtime cuddly toys are packed along with some crayons, books and stickers for entertainment. It would be madness to leave these things at home!
Smart packing tip 8: digitise your documents
Take photos of all your important travel documents or save them as PDFs and email them to yourself. I also save them in iBooks on my iPhone so if I don't have wifi I can access them at any time.
Smart packing tip 9: pack what you need first last
If you know you're going to arrive at your destination late make sure your PJs and wash bags are top of your suitcase. Everything else can wait until the morning.
Smart packing tip 10: take packing advice from the pros
If you're after even more packing tips get hold of a copy of Lonely Planet's How to pack for any trip*. This pocket-sized guide will 'unclutter your path to luggage liberation' with easy to follow tips on everything from selecting the right bag to picking a multi-purpose travel wardrobe and teaching your kids the art of packing.
Read more tips for travelling with kids.
What are your smart packing tips for other parents? Let me know in the comments below.
Disclosure: we've been sent some of these products in exchange for a mention on the blog. This post also contains affiliate links*. This means if you choose to click though and buy/use anything I have suggested I may receive some commission. I thank you.
If you're collecting packing tips then why not pin this for later?