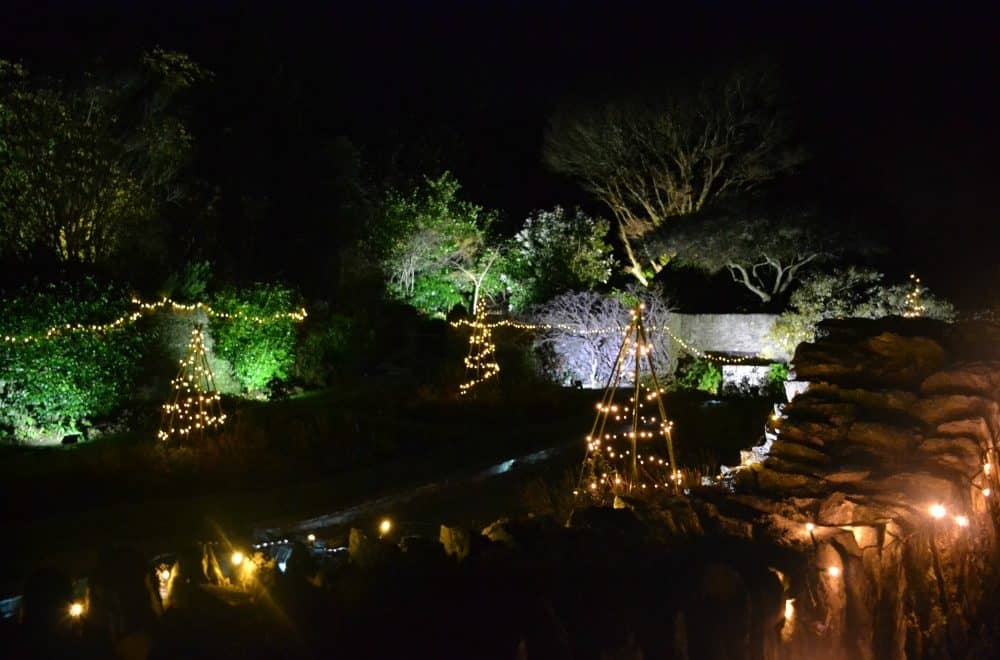 A sparkling evening at Coleton Fishacre – Christmas in Devon
Christmas wouldn't be Christmas without a bit of sparkle. However, Coleton Fishacre has taken the concept beyond tinsel and baubles, and is using hundreds of lights to illuminate its house and gardens in December.
We visited the National Trust country house and subtropical landscape during the opening weekend of Coleton Aglow. Here's a video about our visit:
About Coleton Fishacre
Before being entrusted to the National Trust, the house was owned by the D'Oyly Carte family which had operatic connections to Gilbert and Sullivan. The garden illuminations and Christmas decorations inside the house have been inspired by The Mikado in their honour.
During the day you can explore the gardens, which sit in a sheltered valley with glimpses of the sea, and the 1920s art deco country home of the D'Oyly Cartes. Then, as dust falls, the landscape is transformed.
Visiting Coleton Fishacre at dusk
We arrived at Coleton Fisharce at 3.30pm with the main intention of seeing the lights. It wasn't quite dark and we had run out of time to see the house before it closed at 4pm. So we went to the cafe for a hot drink before our walk around the gardens.
The lights weren't due to come on until 5pm (when the house also reopened) but with two fidgety pre-schoolers we decided to start walking towards the gardens just after 4pm. By luck the lights came on early and we were able to start the trail ahead of the crowds.
There's a set route around the gardens at night so you can't see as much as you would during the day. That certainly wasn't a problem for us with two kids in tow. Something you should bear in mind if you have children is that the gardens are in a valley sloping down to the sea. At some point you are going to have to walk back up. The trail also comes with a fair number of steps so could not be classed as buggy friendly (although we carried ours up).
Keeping Tin Box Tot entertained was not an issue. The white and turquoise illuminations and different types of lighting were more than enough to capture her imagination. Mr Tin Box also did a sterling job of amusing the girls with shadow puppets and recitals of 'We're going on a bear hunt'.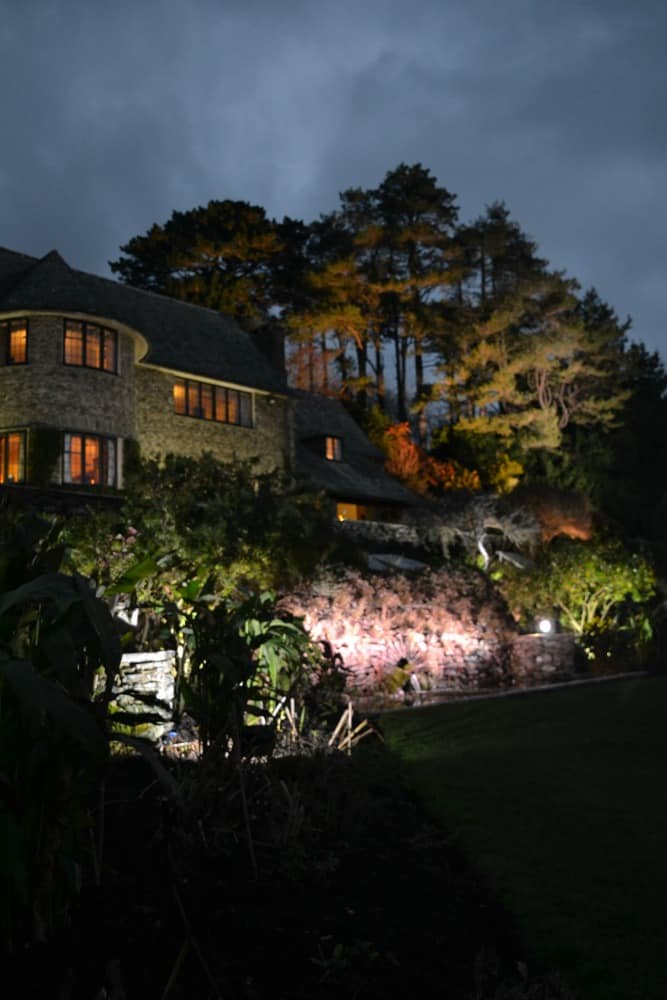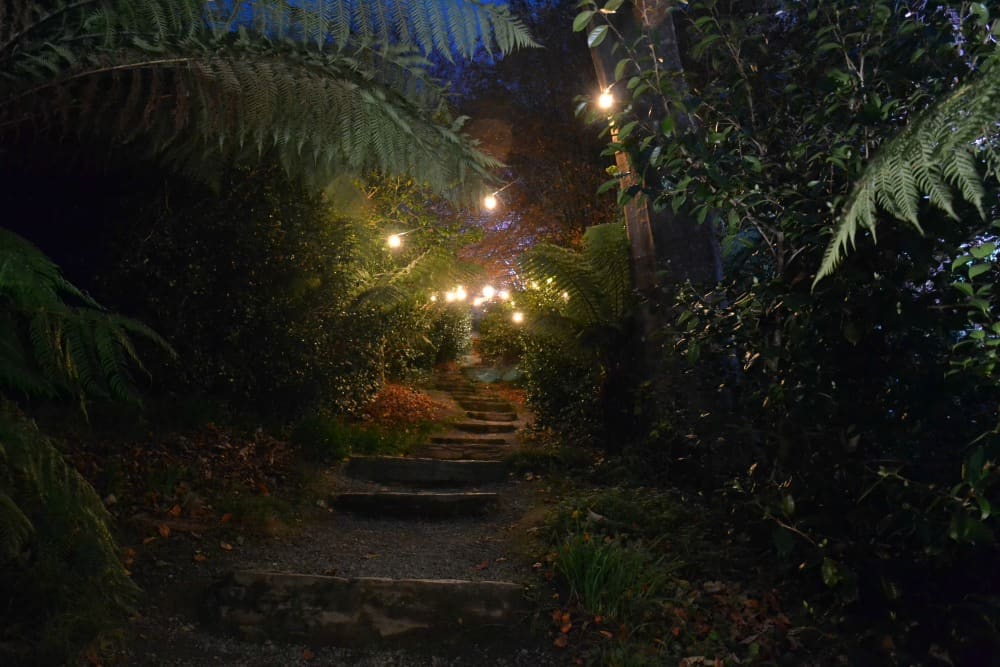 After the steepest set of steps there's a viewpoint where National Trust volunteers are ready to sell you mince pies, short bread and mulled wine. It's a welcome treat after what took us about an hour to complete the route with our girls.
We had a magical time looking around Coleton's gardens after dark. It's a great place to see some alternative Christmas decorations as well as some beautiful gardens quite literally in a different light.
When to see Coleton Aglow
Coleton Aglow continues on Saturdays and Sundays before the Christmas weekend, and between 27 December and 31 December 2016. The house and gardens are closed every other day in December. Normal admission prices apply. For more information on dates and opening times, visit the National Trust website.
If you'd like to find other festive events happing locally check out my 17 magical Christmas events post.
Disclosure: we visited Coleton Fishacre using a free pass from the National Trust. All opinions are my own and those of my family.
Pin for later