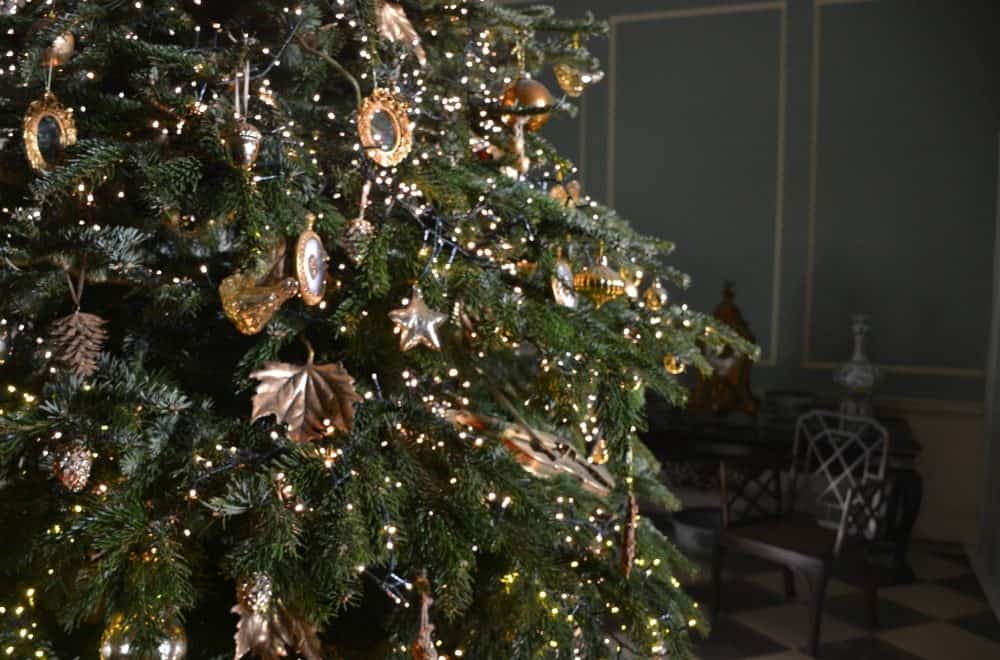 A fairy tale Christmas at Enchanted Saltram, Devon
The National Trust sure knows how to do Christmas. During the past couple of weeks we've made a point of visiting two of our closest properties in Devon for their festive events. First up was Coleton Fishacre where we saw the gardens illuminated in spectacular fashion. Then last weekend we went to Saltram near Plymouth for Enchanted Saltram, with fairy tale-themed Christmas trails through the house and gardens.
We visited Saltram at half term so were familiar with the grounds. In fact, Tin Box Tot was looking for the previous apple-themed trial as we wandered through the gardens this time. However, what I really wanted to see was the house as we didn't get a chance before (read: I was on my own with the girls and was worried about their fast fingers tipping over priceless vases).
The promise of seeing Christmas decorations in rooms not usually open to the public was a wonderful excuse to pay Saltram another visit.
Christmas at Enchanted Saltram
The decorations for this year's Enchanted Saltram are themed around fairy tales with enormous Christmas trees in each room. As you enter though the front door the first tree gives clues to the inspiration behind the garden trail with mirror ornaments dangling from its branches. More on the garden trail in a bit.
During your visit you walk through six rooms. Each has been decked with great detail. We particularly liked the garden room -usually a study – that had been transformed into Sleeping Beauty's bedroom and the kitchen, which was dressed with tell tale signs of the Cinderella story. The girls even found a glass slipper by the fireplace.
We managed to dash around the rooms in less than 20 minutes thanks to our girls' enthusiasm to get back outdoors. I'd definitely like to go back and see more of Saltram's house another time.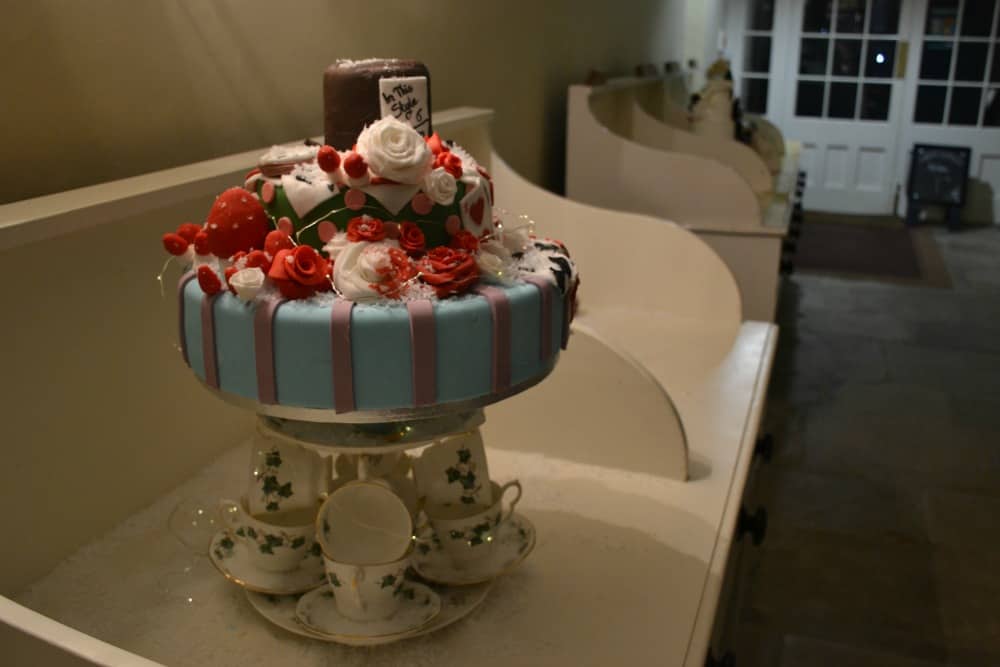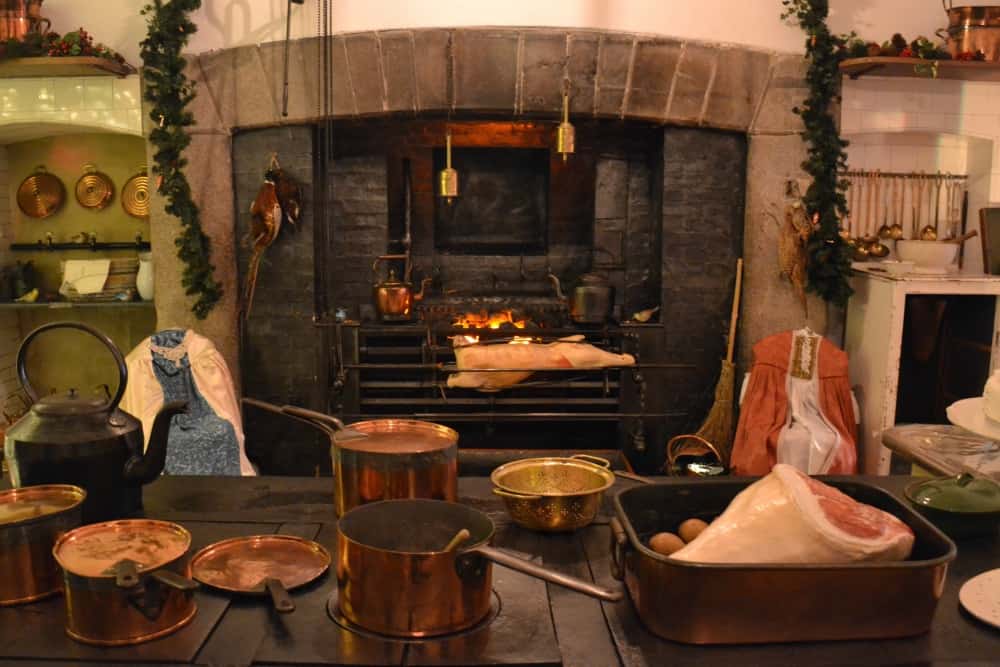 Finding the fairest of them all
In the garden there was a Snow White trail. You follow a map – one of Tin Box Tot's all time favourite activities – to find log houses belonging to the seven dwarves. Each had a sign encouraging you to continue to seek out 'the fairest of them all'. Along the way we also stopped to knock on the numerous fairy doors hidden in the trees.
I won't spoil the surprise, but you can probably see what's coming at the end of the trail. It was fun for the girls and meant we all enjoyed a light walk without too many mentions of 'I'm tired'.
It's this type of activity, and the interest it sparks in three-year-old Tin Box Tot, that makes National Trust properties such a great family day out for us. Trails, curious decorations and hidden doors gives children an incentive to explore, allowing their parents to do the same.
We had a lovely afternoon at Saltram and can recommend it as a place to visit over the festive season. If you can stay longer than us, the garden is illuminated from 4pm to 8pm from Wednesday to Sunday. The illuminations continue until Sunday 1 January 2017 with the exception Christmas Day and Boxing Day when Saltram is closed.
Tips for visiting Saltram
There are steps in some parts of the house. You'll have to carry your pushchair or use a baby carrier
There is a buggy park by the house entrance. If you have bought a large pushchair there are smaller ones available to take around
There's a Park Cafe at the entrance to the property. This can get quite busy and service is slow at peak times. If you just want a cup of tea and piece of cake find the Chapel Tea Room in the garden
Dog are welcome on the walks around the estate but not in the gardens or house.
Have you been to any Christmas events like Enchanted Saltram?
Disclosure: we we given free entry to Saltram house and gardens for the purposes of writing about our experience. All views are my own and those of my family.
Pin for later