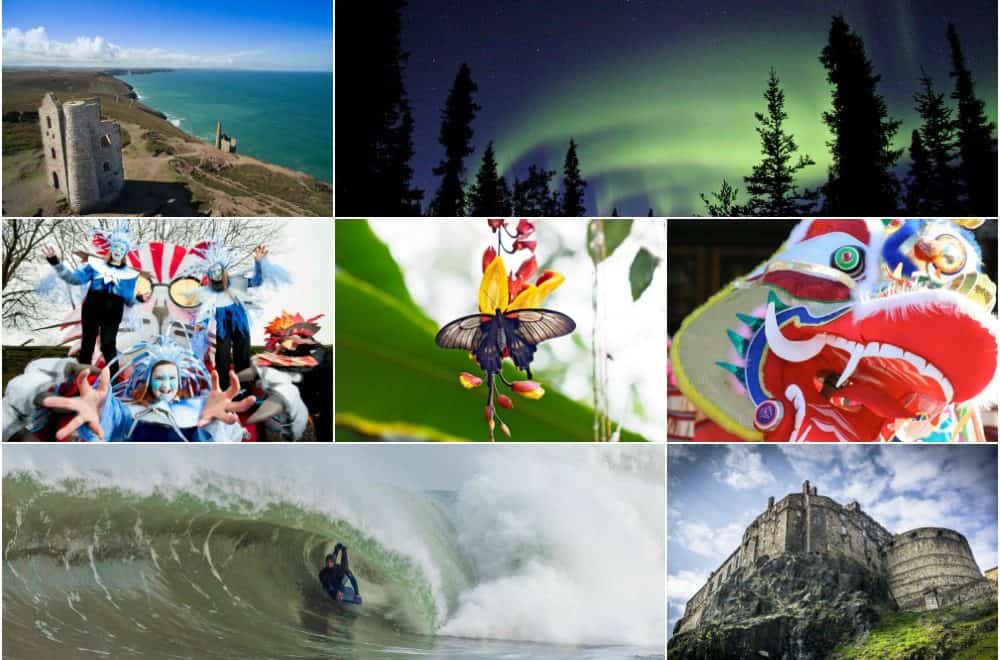 Wonderful UK destinations to banish New Year blues
After the excitement of Christmas, the first few months of the new year can feel like an anti-climax. Many people use the winter as a good excuse for a foreign holiday. I can't blame them for wanting to feel the warm sunshine on their faces – who doesn't love that? But what about a staycation to enjoy the UK's natural beauty and quirky traditions? Here's just a few UK destinations to visit in winter to help banish New Year blues.
Northumberland, England
See nature's finest light show at The Kielder Observatory. Its Aurora Nights bring together science and folklore to explore the history of the wonderful Northern Lights. You can also take a tour of the observatory and meet its astronomers.
Fielder Observatory, various date available on website.
Dumfries, Scotland
In January, Dumfries will come alive for The Big Burns Supper – a 10 day festival inspired by Scotland's national bard, Robert Burns. Throughout the cultural extravaganza there will be events to please all ages, from live music to an interactive Haggis Hunt and a nightly festival of light. One of the biggest gatherings is the Carnival which will attract thousands of people to see floats, masks and lanterns that have been created by the community.
The Big Burns Supper, late January.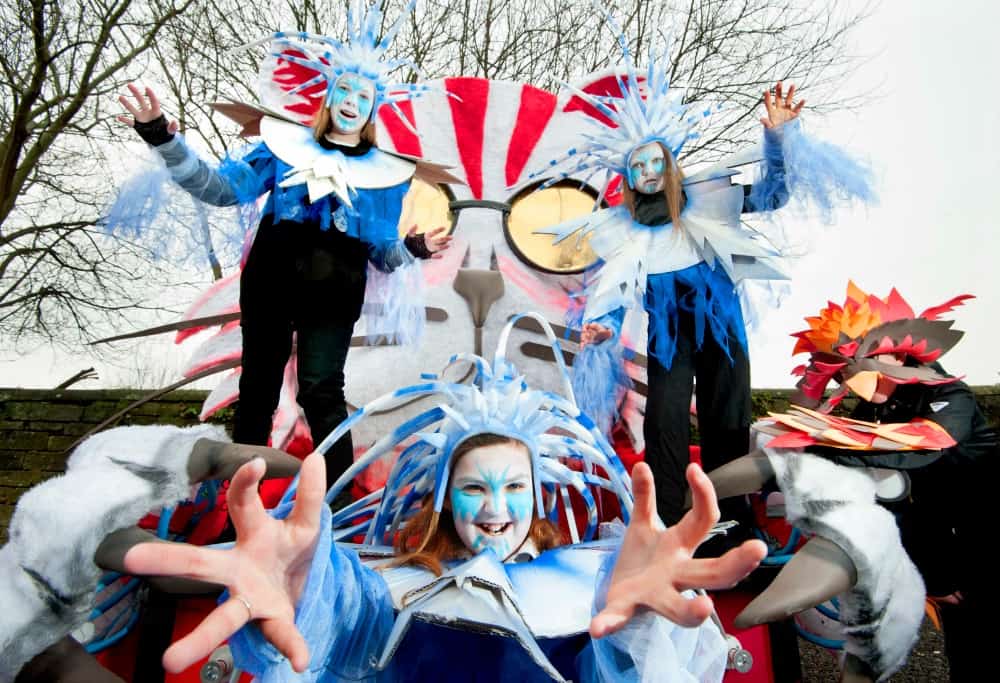 Somerset, England
Help ensure a good apple harvest in the year ahead by singing to Somerset's trees. The county will be celebrating the ancient tradition of wassailing – a custom that involves drinking cider, singing to the trees and scaring away evil spirits. Visit to join in and enjoy a glass or two of the good stuff at cider farms celebrating the wassailing tradition.
Wassailing in Somerset, cider farms in Taunton, Watchfield, Glastonbury Tor.
Edinburgh, Scotland
The 6 Nations rugby tournament heads to the BT Murrayfield Stadium in Edinburgh on three dates in February and March. What better excuse to visit Scotland's capital? If sport isn't your thing then here's plenty more reasons why Edinburgh is a great UK city break with kids.
The 6 Nations in Edinburgh.
Cornwall, England
If you love quirky experiences, head to St Ives in Cornwall to see the ancient tradition of Hurling the Silver Ball. For the past one thousand years this old form of rugby is played with a wooden ball covered in silver. The ball is lobbed all around the picturesque seaside town with participants' aim being to keep possession. As you can imagine, local people take it very seriously. Players have been known to charge into the sea in order to retain the tiny trophy.
Or how about celebrating the patron saint of Cornwall. St Perin was the saint of tin mines for which Cornwall is historically renowned. The saints day is marked on 5 March but festivities happen over six days with parades taking place in St Perin's Bay, Falmouth, Bodmin, and Redruth.
If you're a water sports fan what could be more exhilarating than bodyboarding in a perfect Cornish winter swell? Newquay offers great waves all year round and bodyboarding offers a warm rush of adrenaline whatever the rider's skill.
Hurling the Silver Ball in St Ives, early February | St Perin's Day in Cornwall, early March 
Here's more things to do in Cornwall on a winters' day.
London, England
London is famous for hosting the largest Chinese New Year celebrations outside Asia and 2019's Year of the Pig will be no different. For one day Trafalgar Square, China Town and Shaftesbury Avenue host an explosion of festivities including dance, music and food. See traditional dragon dancers perform at their best and indulge in eastern cuisine to your heart's content. What better way to banish New Year blues?
Chinese New Year in London, February.
Will you be travelling in the UK for the remainder of this winter? What staycations and destinations can you recommend to banish New Year blues?
If you're looking for winter staycation inspiration to help banish New Year blues then pin this post!