City breaks with kids can be an amazing cultural experience but also a bit overwhelming if you bite off more than you can chew. We had a rather testing first trip to London with our girls when they were very young.
Since then we have learnt from our mistakes and now put a lot more thought into our city break travel plans.
*This post contains affiliate links*
Getting your rubber ducks in a row before you travel is essential: plan where you're going to stay in the city; your must-see sights; and how you're going to get around.
The key is not cramming too much in to a couple of days, taking plenty of snacks and allowing the kids to burn off energy in a park when they've had enough of the sights. It's also worth checking out the family-friendly credentials of the city.
We have now visited dozens of cities with the girls. Here are some tried and tested city breaks with kids in the UK where we can recommend lots of things to do and places to stay.
Here are some more city breaks for kids that we think families will love:
The best UK city breaks with kids
Contents - jump to what you'd like to know
Edinburgh
The Scottish capital is packed full of family-friendly attractions. Animal-loving kids will be begging for a trip to Edinburgh Zoo to see the Giant Pandas, while there are great historical experiences to be had at Edinburgh Castle or the National Museum of Scotland.
When tummies start to rumble head to The Meadows gardens for a picnic and to find the playground.
Venture outside the city and you can learn about Scotland's industrial heritage at the National Museum of Scotland, meet the farm animals at East Links Family Park or go on a sea safari from the Scottish Seabird Centre.
Here's some more ideas:

If you'd like more inspiration for travel with kids in Scotland and the best UK breaks for kids then take a look at the Monkey and Mouse blog.
Cardiff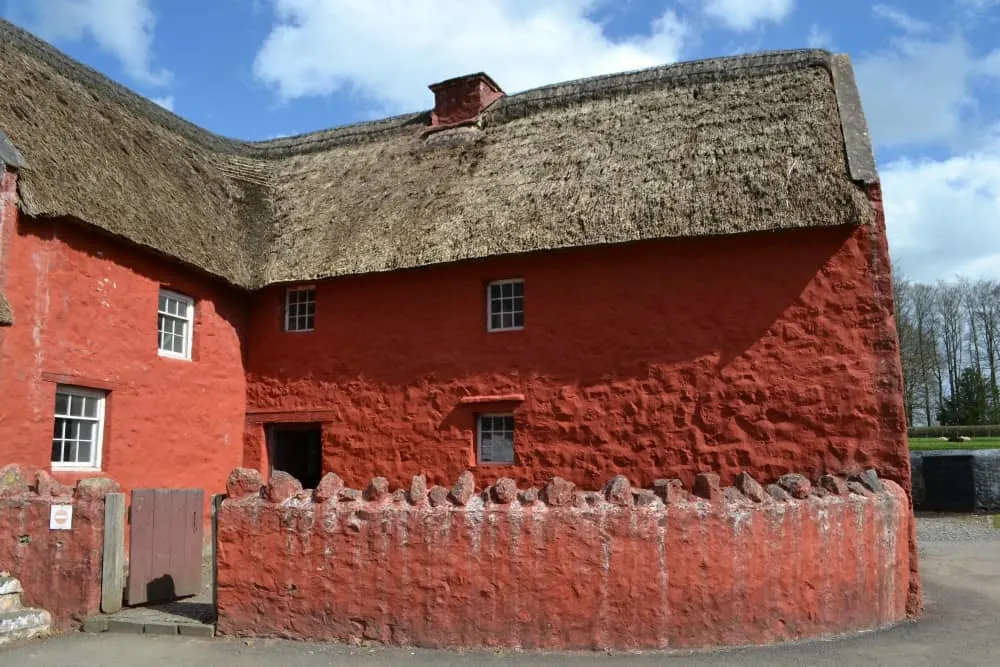 Cardiff is a compact city making it a great place to explore on foot or by bus.
The Castle is a must for visiting families and if you're there during the school holidays you're likely to find special events happening within the grounds.
We can also recommend a visit to St Fagans National History Museum, which is an open air re-creation of a Welsh village, and the National Museum Cardiff, which is full of art and natural history – both are free entry.
If your kids love adventure then take them to Cardiff International White Water for rafting, paddle boarding and an indoor wave experience. Take a look at some more ideas for Cardiff family attractions to visit.
Here's some more ideas:
Exeter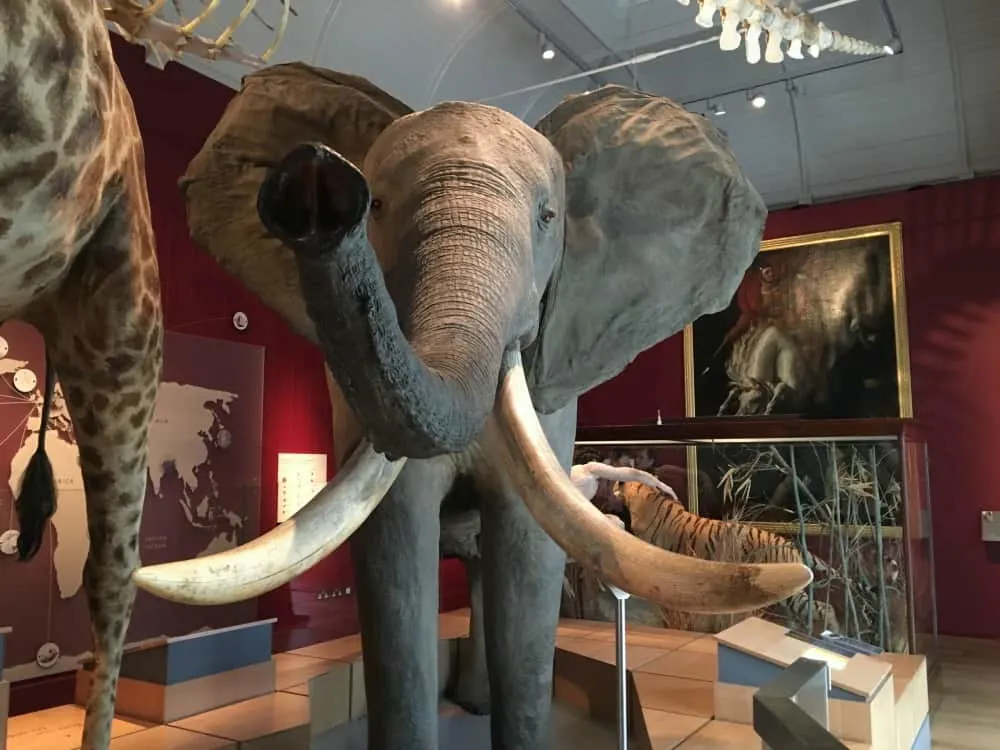 This gateway to Devon and Cornwall is the perfect place to stop for a city break before heading to the South West's beaches.
In the heart of the city Royal Albert Memorial Museum (RAMM) is a fabulous free museum packed full of curiosities to entertain kids for hours.
Sporty teens will enjoy the challenge of Clip 'n Climb at The Quay and adventurous over-fives can venture beneath the city to explore the medieval passages.
Outside the Exeter we love the walks at Haldon Forest Country Park where you will also find Go Ape, cycle tracks and segway tours.
Or why not get muddy at The Bear Trail family assault course? Exeter has so much to offer if you're looking for city breaks with kids.
Norwich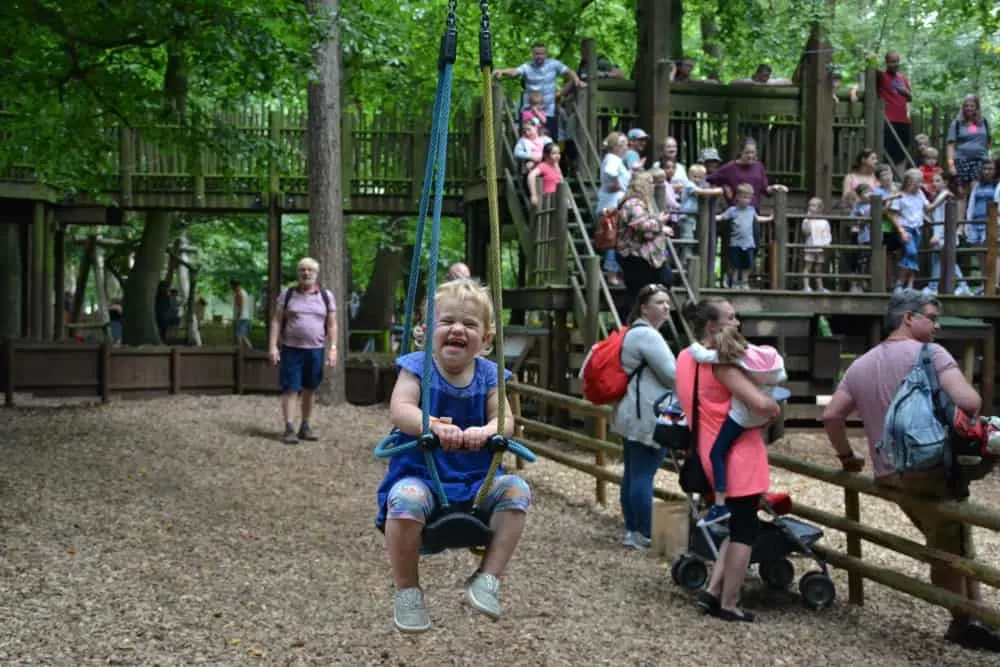 Kids love buses, right? Hop on a City Sightseeing bus tour to spot Norwich's 12 heritage sites including Norwich Castle, which is now a museum and art gallery.
Stroll around the colourful city centre market or take a free guided tour of Norwich Cathedral, which has history oozing from every nook and cranny.
Not far outside the city you'll find the magical BeWILDerwood family tree adventure park and the Norfolk Broads for day boat trips.
Portsmouth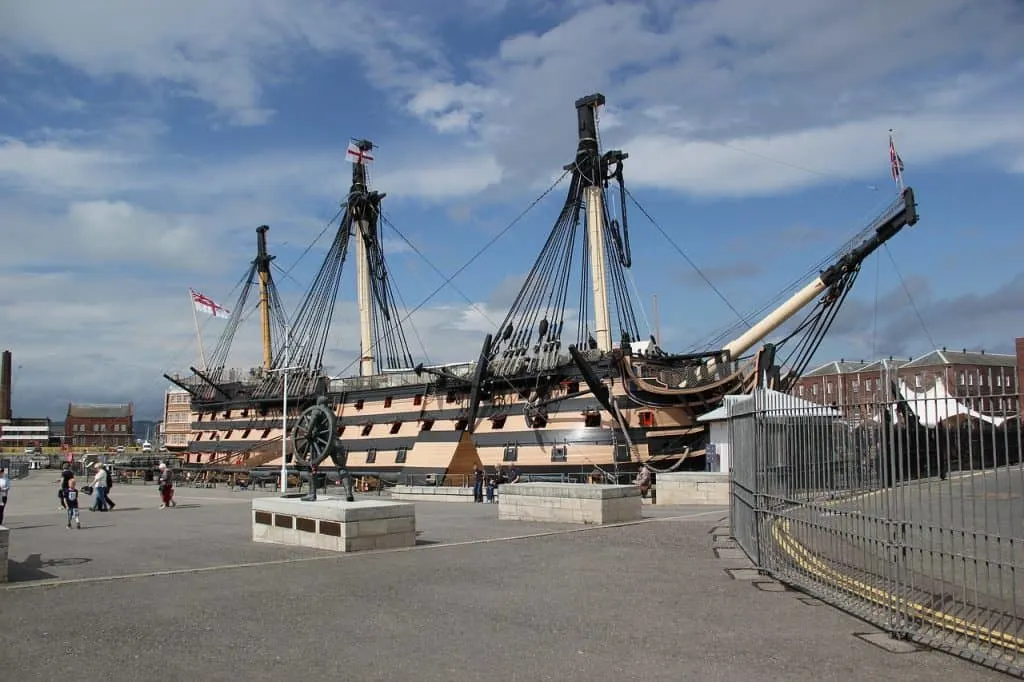 The home of the Royal Navy is a city we know well having lived in the area for many years before moving to Devon.
No trip to Portsmouth would be complete without a day in the Portsmouth Historic Dockyard* where you can board Nelson's ship, HMS Victory, and see the Mary Rose*, which lay at the bottom of The Solent for more than 500 years before being brought to the surface for conservation.
Take the kids to the beach for an ice-cream or whizz around the fun fair rides at Clarence Pier.
For the very best views of the city climb the Emirates Spinnaker Tower* from which you can see the Isle of Wight, the South Downs and as far along the coast as Worthing.
Buy tickets for Portsmouth Historic Dockyard* | Buy tickets to the Mary Rose Museum* | Buy tickets for the Emirates Spinnaker Towner*
If you want to venture into Europe then we can recommend these European city breaks with kids.
Do you have a favourite city break with kids? I'd love to get your recommendations. Pop your favourite city breaks with children into the comments below!
Disclosure: This post contains affiliate links marked with *. If you click on one of these and make a purchase I may earn some commission. This does not affect the price you pay. Pictures of HMS Victory, the Spinnaker Tower, Cardiff Castle and Edinburgh Castle sourced from Pixabay.
Pin for later