New in our travel bag
With the summer holidays just around the corner we are accumulating quite a pile of new travel gadgets, accessories and products. We've found some real gems that have already come in handy during our recent family cruise and adventures in Europe.
*This post contains affiliate links*
Here are a few of our favourites:
Peppa Pig Children's Headphones

I have a confession: my name is Claire and I rely on screen entertainment for my children…some of the time. During our cruise we had to suppress toddler boredom on a plane, on a couple of coach journeys and while we were getting ready for numerous days out exploring.
Our iPad was brilliant for keeping Tin Box Tot entertained and these handy Peppa Pig headphones* meant our fellow travellers were spared numerous repeats of Octonauts and Peter Rabbit.
Kid Proof Extreme Duty Protective Ipad cover
We have a rather beat up old iPad that we are determined to keep going as long as possible. So knowing that we were going to be handing it over to Tin Box Tot during our last holiday meant it needed reinforcement.
This cheap yet effective kid proof iPad cover*(see picture above) did the job perfectly. It also matched the Peppa Pig headphones that Mr Tin Box and I ordered separately. If ordering matching gadgets isn't love…
Hippy Paste Natural Deodorant by Earth Conscious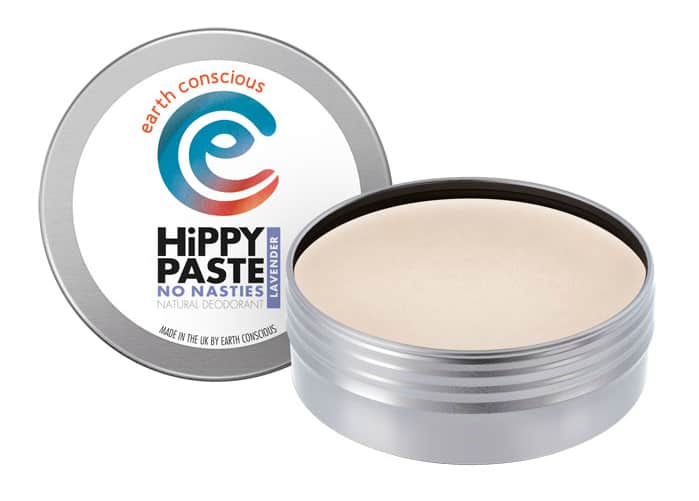 This handy little tin of organic deodorising goodness is ideal for taking on trips. I always like to have some toiletries in my hand luggage after losing my checked luggage a few years back.
Hippy Paste is not only packed full of natural ingredients it also comes in a 60g tin so is ideal for taking on flights. I tucked it into my hand luggage to fly to Barcelona and had no issues going through security, which wouldn't have been the case if I'd tried to walk through with an aerosol.
Teddy Passport app
Tin Box Tot loves following activity trails and ticking off check points during days out. So it made sense that she'd enjoy trying out this cute travel app from E-Creation.
Teddy Passport allows you to upload a photo of your child's favourite toy and create a virtual passport. It's really easy to use and made our pre-schooler excited about visiting new places (even if the sights, architecture and cuisine drew a blank).
When you visit somewhere new in the UK or abroad your child can update their teddy's passport to record where they've been. Tin Box Tot's Bedtime Bunny has now had her passport stamped in Spain, Italy, France and lots of locations in the UK.
Sistema Sauce Pots To Go
OK, so we may not have used these as picnic condiments as is their intended purpose. But these mini squeeze bottles are the perfect container for small quantities of washing up liquid you need to clean baby bottles several times a day.
One 35ml Sistema bottle* of decanted Fairy Liquid lasted us nearly two weeks, washing up once a day.
BundleBean GO Grey Elephant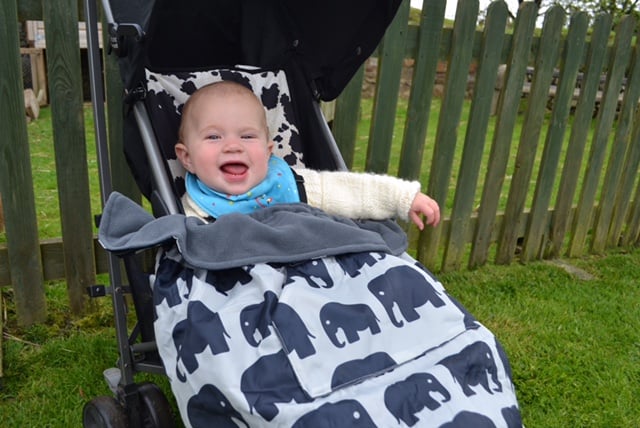 TheBundle Bean* is such a great addition to our outdoor kiddie equipment. It's extremely versatile and works not only with our Baby Bjorn front baby carrier (now in retirement as Tin Box Baby has outgrown it – sob) and Babyweavers rucksack carrier, but it's also a rain cover for our Britax stroller.
The waterproof outer layer is printed with a really cute pattern and the inner fleece is perfect for keeping TBB warm and snug. We even used it to keep Tin Box Baby warm on our cruise while we watched an evening movie on deck.
Wifi SD card
I'm not one for tech (that's Mr TB's domain) but I'm a little bit in love with our wifi SD card gadget. It's an SD camera card with benefits – more specifically, Wifi.
Something that always takes the shine off recording our adventures is the amount of time I spend switching between my iPhone and non-wifi Nikon DSLR so that I can share shots immediately on social media.
The wifi SD card* syncs with my iPhone so I have immediate access to my DSLR photos. It's genius and has revolutionised the way I capture our days out and travels. Here's my full review.
*Disclosure: this post contains Amazon affiliate links which means I may earn some advertising fees if you click on an affiliate link and make a purchase. You will not be charged extra for this. Some of these products have been given to me for the purposes of an honest review.
I love hearing what people think about my blog so feel free to leave a comment below or browse around. You can also find me on Bloglovin', Twitter, Facebook, Instagram, Pinterest, Youtube and LinkedIn.