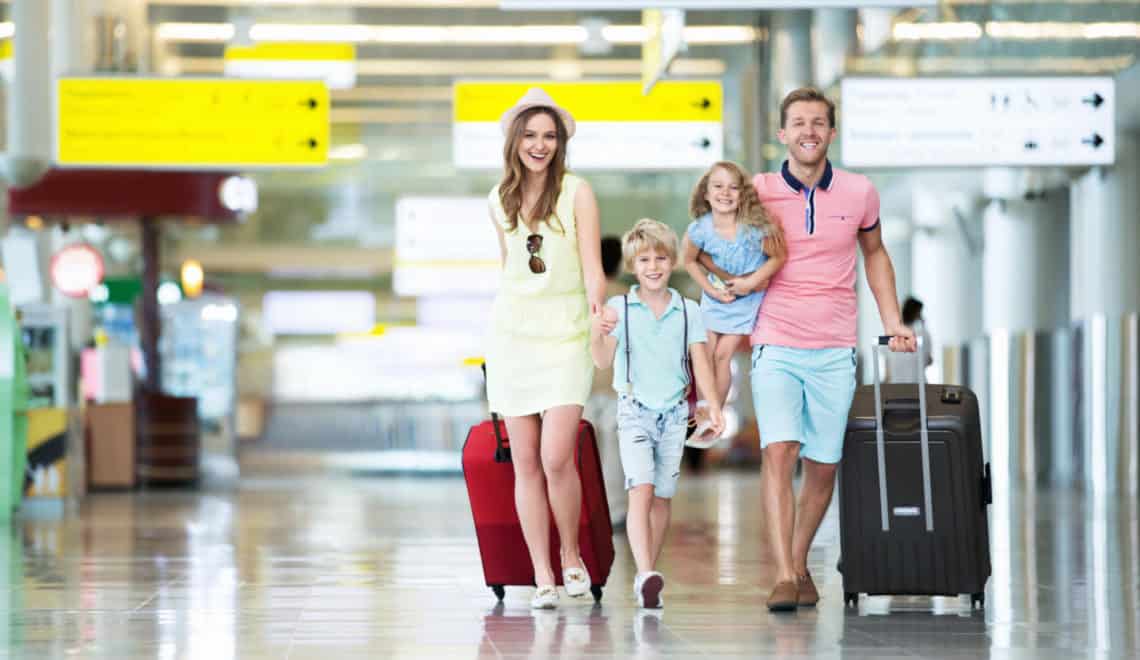 9 easy ways to save money on flights
When you are travelling abroad as a family the cost of flights can make a huge dent in your holiday budget. Here are some easy ways to save money on flights including where to search for cheap flights, when to book, how to hear about airline deals, and how to cut back on unnecessary costs.
*Advertisement feature*
Use flight search engines
Flight search engines help you to quickly compare prices across a number of airlines so you can see which looks most cost effective. 
I'd always recommend checking out extra fees that might not be included in the basic flight price, like carry ons, hold luggage and reserved seating, before you buy flights. These can vary the cost quite a bit depending on the airline.
However, a flight search engine, like JustFly, is a great place to start looking for cheap flights.
Change your currency settings
Sometimes you'll find savings just by searching for flight prices in a different currency. 
You can do this by deactivating your location settings or using private browsing and selecting the currency you want to check. Then use a currency convertor to see whether you can get the flight cheaper by paying in Euros or US dollars for example.
Be flexible on dates
When we were planning our Spring holiday to Crete we had some flexibility on the dates we travelled. We found hundreds of pounds in savings by flying on a Wednesday rather than a Friday.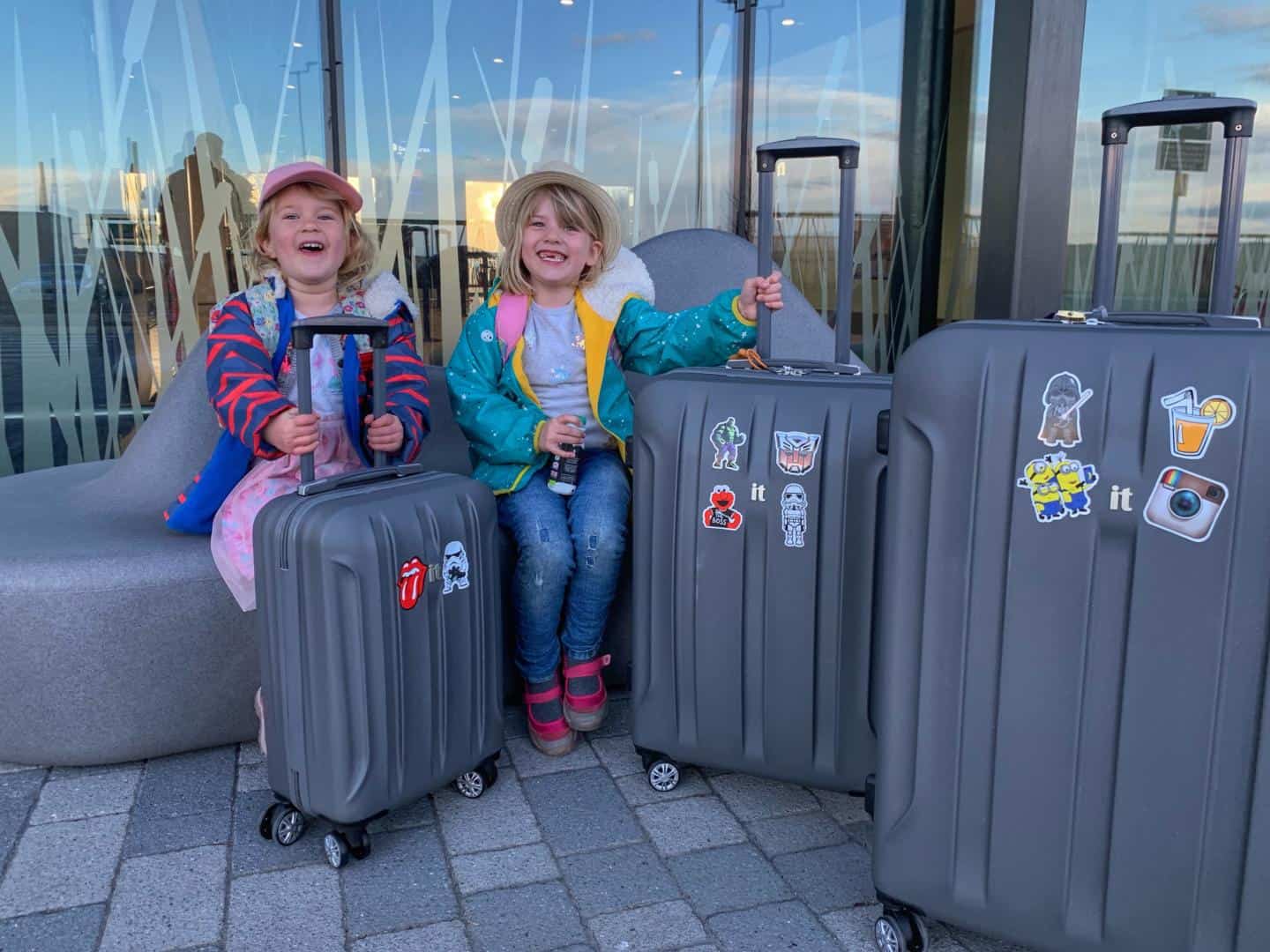 Tuesdays are also a good day to fly as flights tend to be cheaper in this middle part of the week.
Book outside the school holidays
It goes without saying that if you can book your vacation outside the school holidays you are more likely save money on flights. Even a few days can make a difference, but I appreciate that this puts parents of school-age kids at risk of local authority fines.
One solution is to take your main family holiday in the February, May or October half terms. Not all schools are on half term in the same weeks so it can be easier to work around hiked prices. Plus, holidaying outside of the peak summer season will mean cheaper prices all round.
Check flight prices in a private browser
Have you ever noticed that flight prices seem to go up the day after you've checked them? It's not just you! 
Airlines and search engines use cookies to track your interests and will inflate prices to encourage you to book in case the price rises again. Get round this by searching for flights in an Incognito Window in Google Chrome or Private Window on Safari.
Don't buy flight tickets at the weekend
This is all about supply and demand. Airlines raise prices over the weekend when a lot of people are online booking holidays and buying flights. They may also raise prices to make up for lower priced tickets sold earlier in the week. 
To get the best deals check flight prices on a Monday.
Check departures from different airports
We live in South West England so Exeter and Bristol are our closest airports. But we often find flights out of Gatwick and Heathrow for cheaper, so it's worth being flexible about where you fly from. Stansted and Luton can offer even cheaper flights depending on the destination.
However, once you factor in the train, coach or car journey, an overnight hotel and possibly parking, it can be cheaper to fly from your local airport. It's worth bearing in mind all these factors when you want to secure the cheapest overall journey.
Don't reserve seats
OK, this one really isn't for everyone, especially for those flying with young children or long haul. But waiting to see what seats you can be allocated when you arrive at the airport, rather than paying to book them in advance, could save you a lot of money. 
Most airlines will do their best to seat children under the age of 12 with a parent. It's not a legal requirement, but airlines appreciate that splitting up families is incredibly awkward. 
If you can't sit together on the flight plan it may be possible to sweet talk other passengers into swopping seats around once you are onboard. Although, if they've paid for a particular seat you may not get the red carpet treatment.
Sign up for emails
Without wanting to sound too much like an airline commercial, you can be the first to hear about sales, customer offers and upgrade deals if you sign up to newsletters. 
I get updates from a couple of airlines and travel companies because I use their mobile apps when we travel. It has saved me money on airport hotels and parking because they want to keep me as a customer.
Do you really need hold luggage?
Before this year I hadn't flown without hold luggage. But after two four night trips using just a cabin bag it's something I can definitely recommend if you want to save money on flights. 
I have to admit that I've not done it with the kids yet, but now our girls are six and four we don't need quite so much bulky baby gear as we once did. 
We also have some great wheelie bags for kids and funky hand luggage-sized Fruitcases that I'm keen to try out. It's only a matter of time before we join the hand luggage only club and save ourselves loads on our holiday flight prices.
View this post on Instagram
Check out more of our tips on travelling with kids including packing lists, travel games, flying with kids and driving abroad.
If you have any tips on how to save money on flights I'd love to hear them. Let me know by commenting below.
Disclosure: this post has been written as advertorial with the holiday and flight search engine website JustFly. All opinions are my own. We were sent Fruitcases as a gift. Some images have come from Pexels and Adobe Stock images.
Looking for easy ways to save money on flights? Why not save this post for future reference.