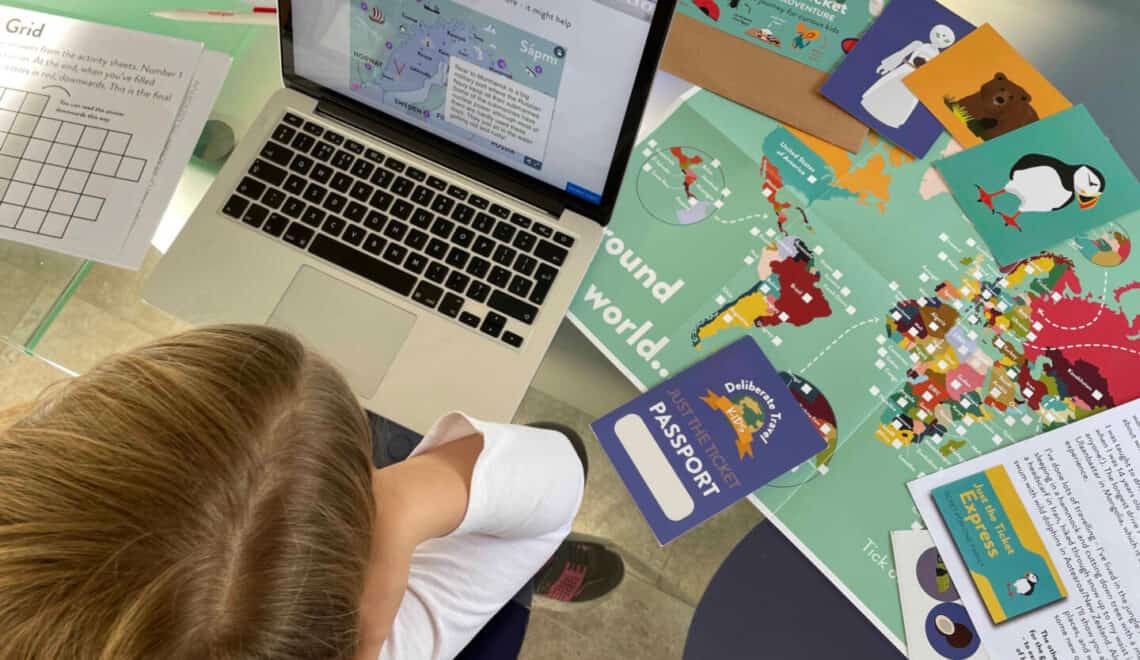 Just The Ticket – travel-themed subscription for kids
Maybe it's the fact we haven't been on any international trips for a while. Or it could be eight-year-old Tot's new found sponge-likeness for facts about the world. Either way she was very excited to receive the new travel-themed subscription activity pack 'Just The Ticket' from Deliberate Travel.
*Advertisement feature*
Deliberate Travel specialise in workbooks to help children age seven to 12-years-old explore the history, culture and geography of different destinations from home. They have also launched a new Just The Ticket subscription in time for Christmas 2021.
What is Just The Ticket?
This year-long series of workbooks takes kids on an educational adventure of 12 different countries. When you sign up you get a Travel Pack filled with everything you need for the journey, including your bus ticket!
Tot was thrilled to receive her travel pack, especially the passport and map, and couldn't wait to try out the first workbook on Lapland. This gives you a free taster of what's to come.
In January, she'll be getting postcards from Iceland, followed by Russia, Wales and 10 more destinations across the year. Each card comes with a QR code to start the digital journey.
Parents scan the QR code with their smartphone to access the workbook online. I found this really simple to do with my iPhone, then airdropping the link to my laptop where Tot go cracking with the activities.
What's included?
When you sign up to Just The Ticket you receive a Travel Pack in the post.
This includes:
A welcome letter for your child and you
A passport were you can record your virtual journey
An A4 sheet of stickers for your passport
Four postcards
A world map that you can use to tick off the workbooks you've completed or countries you've visited.
After signing up you are sent a postcard each month with a QR code to access the next workbook.
There are six to eight activities in each workbook including:
printable activity sheets
puzzles
word searches
and challenges.
If you want to find out more before buying you can sign up to receive the free Lapland workbook on the Deliberate Travel website.
What did we think?
Depending on the age of your child you could set them up with the workbook and leave them to it. Eight-year-old Tot needed a bit more guidance on where to find extra information online, like the colours of the Sapmi flag (it's super colourful but the way).
I really didn't mind being involved as I learnt so much with her. The workbooks are a lovely activity to do together and don't feel like the 'home learning' we all came to dread in lockdown. It's much more engaging.
Much of the information you need is contained on the online version of the workbooks with clickable information and pop ups, which make it fun for children to discover by themselves.
Tot loved finding out about Lapland and is looking forward to the next workbook on Iceland.
How much does it cost?
If you are buying Just The Ticket as a gift it's available for three months (£24.99), six months (£34.99) and the full year (£49.99).
Here's where you can find out more about buying a Just The Ticket subscription for you child or as a gift.
Disclosure: we have been sent a Travel Pack and subscription in the return for a feature on Tin Box Traveller.
Find more travel gift ideas for kids who have everything and presents you can give the whole family.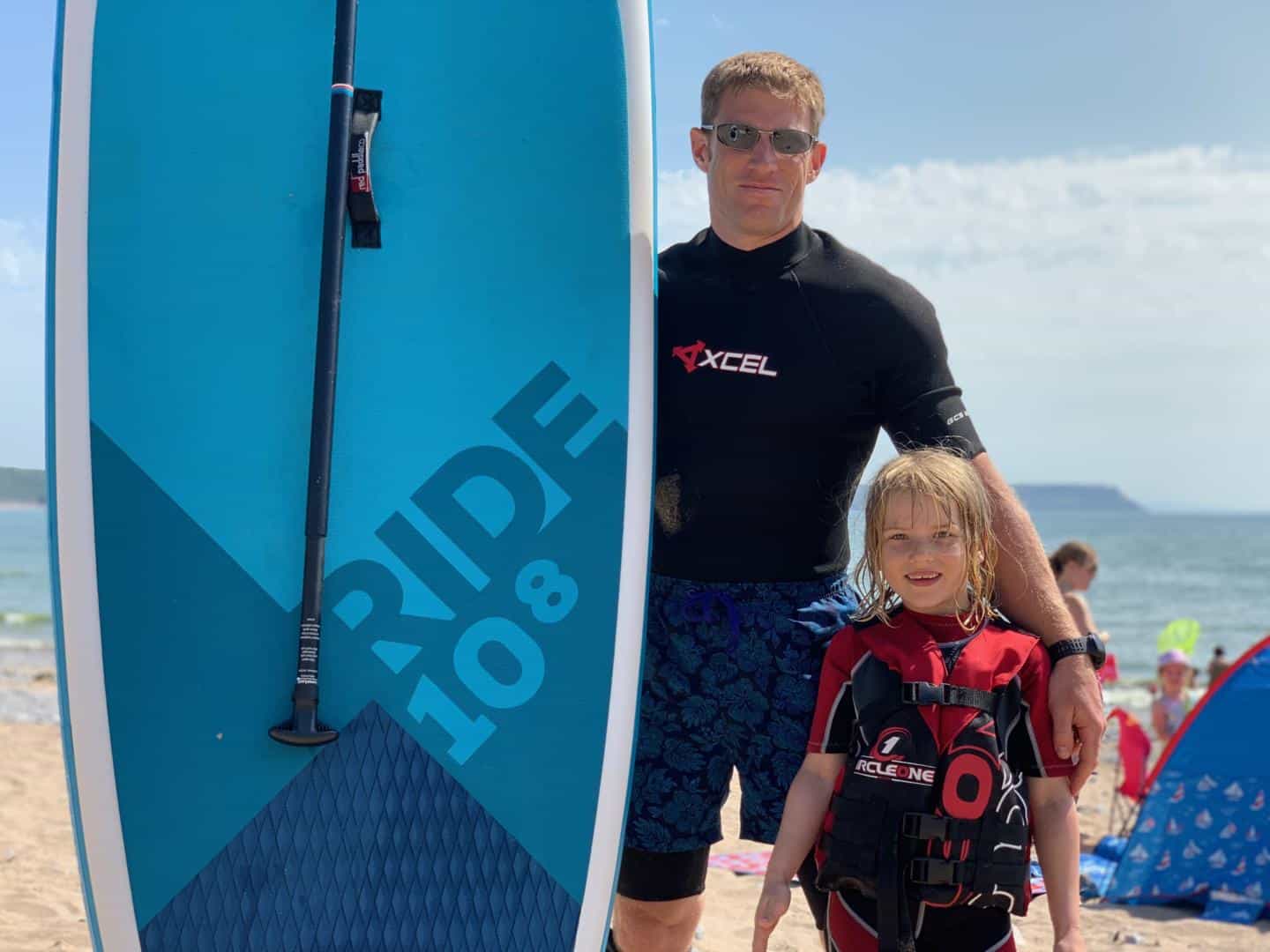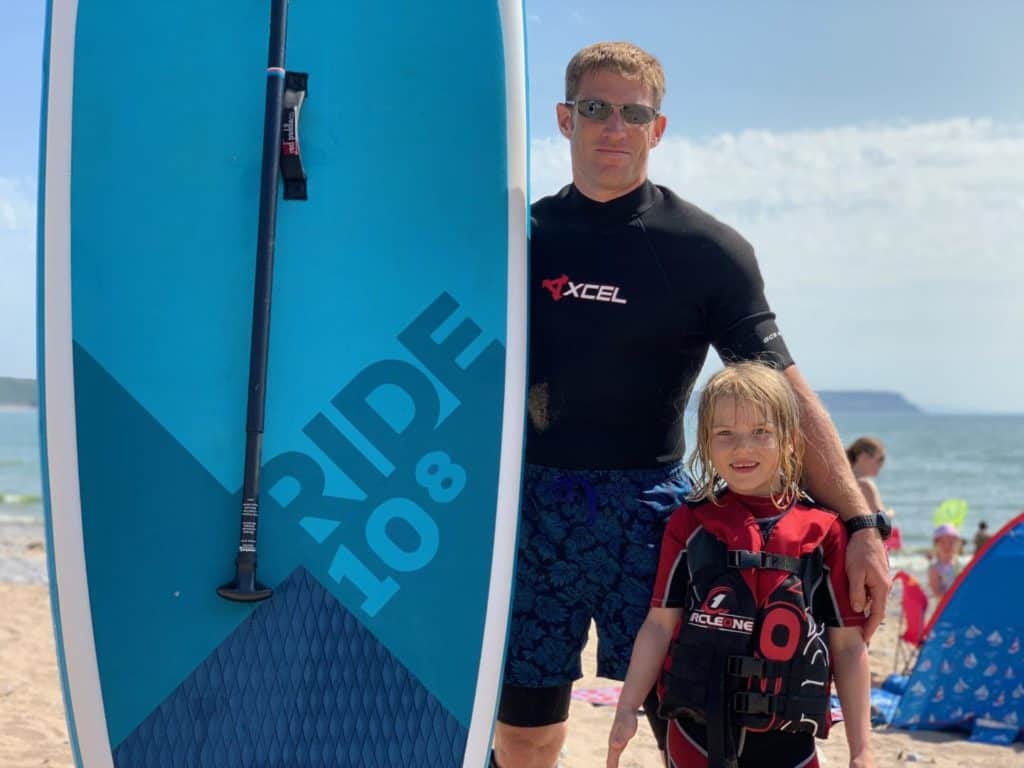 We've shared our honest thoughts on loads of camping, outdoor and family travel products here on the blog.
Want to know what we rate? Read our product reviews.