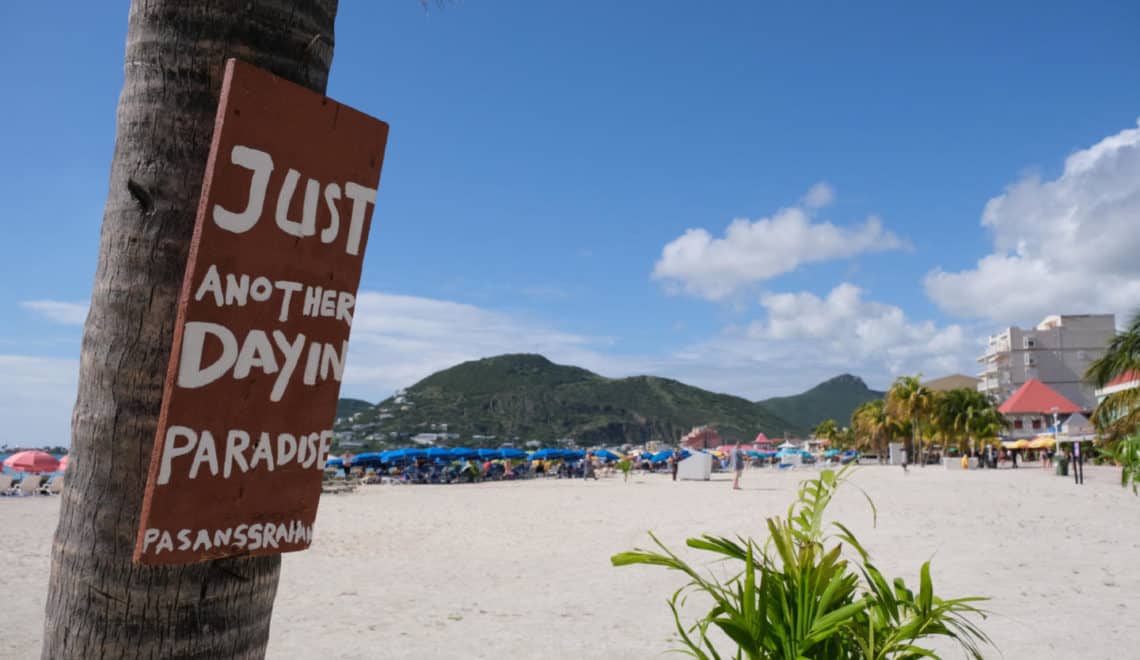 Cruise diary: our 15 night winter sun cruise in the Caribbean…without kids!
When I mentioned to friends we were going on a 15 night winter sun cruise without the kids I could see the shock on their faces…followed by a flash of envy and a desire to strike me off their Christmas card list forever.
I can't say I blame them. I'd not have believed it eight months earlier. This was about the time I was having a conversation with Mr Tin Box about my upcoming 40th birthday.
'What would you like for your birthday? Shall we have a party?'. Without even thinking about it I knew I wanted forgo the festivities and book a holiday.
We wanted to travel to a new destination for both of us where we could enjoy some winter sun and be pampered.
A month later, and after quite a bit of toing and froing over email as Mr Mr Tin Box was deployed with the Royal Navy, we shortlisted out options. South Africa was on the cards for a while but I really wanted a cruise.
We made our final decision based on the dates we could take off work and worked our best for the Tin Box grandparents who would be sharing childcare for us. Yes, we took our Eastern Caribbean cruise with P&O without the kids!
Our itinerary took us to nine ports and included four sea days onboard P&O Azura.
This post is an overview of our winter sun cruise and what you can expect from an Eastern Caribbean cruise with P&O. It's worth mentioning that our cruise was pre-pandemic so if you are planning a cruise in 2021 or beyond things may be different onboard and in the ports we visited.
I've also written about our tips for planning a Caribbean family holiday.
P&O Cruises Azura
Azura had its 10th birthday in 2020 although the celebrations where somewhat curtailed by the pandemic. She was due to have a refit and may still happen before she resumes crusing. So she may look a bit different to when we cruised on her from the end of December 2019 to January 2020.
Having previously sailed with Carnival and Royal Caribbean, and nosed round newer ships like the Royal Princess, I was worried that Azura wouldn't wow me, especially as we knew she was due to be spruced up.
However, I needn't have been concerned. Yes, there's little wear and tear from the thousands of cruises the ship has done in the past decade, and the terracotta cabin decor wasn't particularly to my taste, but the bars, restaurants and atrium had plenty of reserved glamour and style. I say this having had my eyeballs dazzled by the in your face glitz onboard MSC Preziosa.
At 115,000 tons Azura is currently the second largest ship in the P&O Cruises fleet (soon to be relegated to third when Iona launches) and can carry up to 3,100 passengers.
Is P&O Azura family-friendly?
When we cruised, there were just a handful of children onboard as the second week of our holiday ran into the Spring school term.
The Azura isn't the most family-focused cruise ship we have sailed on – there's no colourful splash park, whizzy slides or high ropes course – but there's still plenty to appeal to passengers with children:
There's three pools where families can hang out and a small paddling pool for young children
Our cruise was a Legends at Sea cruise, which meant kids could get coaching from England cricketer Tim Bresnan
Family games happened on deck each day
Kids tea was available in the buffet at a family-friendly 4.45pm to 6pm each day
The Reef kids club was open during the mornings, afternoon and evenings
Family films were shown on the Sea Screen on the Lido deck during the day
All of the shows in the Playhouse Theatre were family-friendly – if your kids can stay awake beyond 8.30pm.
But we weren't sailing with the kids, so much of this passed me by during the two weeks we were onboard.
Read on to find out what we got up to during our Eastern Caribbean cruise with P&O.
Winter sun cruise day 1: traveling to Barbados
We flew from Gatwick where we'd been able to sneak in an extra night at Gatwick South Hilton. This gave us plenty of time to check in for our late morning flight.
We even treated ourselves to an airport lounge once we'd got through security. It worked out pretty reasonable once we'd factored in buying breakfast and having a few pre-flight drinks.
P&O charter TUI flights to take passengers to join their Eastern Caribbean cruises starting in Barbados. Flights leave from Gatwick, Birmingham, Manchester and Glasgow in the UK.
This was our first long haul flight for more than ten years. The difference in the noise on the dream liner compared to our other more recent European short haul flights was really noticeable.
We settled ourselves down in our economy seats for the nine hour flight with nothing but our Kindles, several inflight movies and the threat of other passengers reclining their seats to distract us.
Arriving in Barbados
We landed a bit late and had to sit on the tarmac while other planes were unloaded, so our hopes of a quick dip in the ship's pool quickly vanished, as did seeing any of Barbados during daylight. However, once we were on our transfer bus, Azura was only a 45 minute drive away.
The embarkation process takes place in a large hanger on the dockside. My parents, who have cruised in the Caribbean a few times, call it 'the cattle shed', which is fair description. You join a zigzagging line, with your newly acquired flower garland, and edge closer to fun times.
As soon as we got onboard we headed to our cabin to see if our bags had arrived. I knew at the time is was wishful thinking as embarkation had been pretty swift. It was tempting to collapse straight into bed – our UK body clocks were telling us it was nearly midnight by now – but we went for dinner to try to get over jet lag as soon as possible.
Our allocated dining time was 6.30pm in the Oriental dining room. We'd missed that time slot so went to buffet. Later we learned that diners are accepted at any time (and in any attire) on the first two evenings while the ship is in Barbados. Noted for next time!
As it turns out we could only manage a light dinner.
Our bags arrived at our cabin before 9pm and we used the last of our energy to unpack before climbing into bed.
If we'd had more energy we could have gone to the Festive Friday night market at Pelican Village, just outside the cruise port.
Winter sun cruise in the Eastern Caribbean day 2: Barbados
Our efforts to reset our body clocks the night before had paid off. We spent most of the next day marvelling at how good we felt. The rush of being at the start of an amazing holiday and feeling the warmth of the Caribbean sun probably added to the good vibes.
Azura wasn't sailing until the evening as more passengers were arriving from the UK. So we had a full day to enjoy ashore.
Atlantis Submarine Barbados
We'd had a lovely gift from my parents to start our holiday – excursion tickets for the Atlantis Submarine Barbados.
I've never done anything like this before and it was quite a thrill. You sail out to the dive site where a 48 passenger submarine emerges from the water to transport you to the reef below. We went down to a depth of 147ft and saw plenty of fish, a ship wreak and banks of coral.
Read more about this great Barbados cruise excursion to do with kids.
Lunch onboard
We got back to Azura in time for lunch in the Peninsular restaurant. Looking back, this is the only time we ate lunch there during the cruise.
Despite our best intentions to enjoy many long, luxurious lunches, our better intentions to try not to put on too much weight during the cruise won. We opted for salads in the buffet most days we were onboard for lunch.
Ship spotting
What we did find time for was plenty of relaxing, starting with an afternoon on sun loungers by the Terrace Bar at the back of the ship. Instead of a view of Barbados we were overlooking the stern of Celebrity Silhouette – a ship we saw a few times at ports during our cruise.
Yes, I did become a bit of a ship spotter during the fortnight, jotting down which vessels were alongside with us each day. I do love a pretty ship!
That evening we enjoyed watching Queen Mary 2, Celebrity Silhouette and Norwegian Gem sail away into the sunset – a pinch me moment – and ate dinner in the Oriental Restaurant, which was our allocated dining room for the cruise.
P&O Early Saver Fare dining
We booked our P&O cruise at a reduced early saver fare, so could only give dining preferences rather than pick exactly when and where we ate. We were told our dining arrangements when we embarked in Barbados.
If you pay a bit extra you can either select your dining time or choose Freedom Dining and be totally flexible about when and where you eat each evening. This only applies to your evening meal.
On our second evening, diners were invited to sit where they liked as some passengers were still boarding, so it wasn't until evening four that we sat at our allocated table.
We really enjoyed eating with the same group of people each evening; getting to know them, gossiping about the goings on onboard and sharing tips. So I'd definitely pick an Early Saver Fare again.
P&O's Ultimate Drinks Package was available during our cruise but we decided to buy a wine package instead. Find out more about P&O drinks packages.
Eastern Caribbean cruise with P&O day 3: St Vincent
I slept so well overnight. I love being soothed to sleep by the slight motion of the ship. And it really was only slight until the final day of our cruise when the weather turned wet and windy.
We woke just as we were coming into our first port of call: St Vincent. It was such an uplifting sight. The low clouds were hugging the volcanic hill tops dotted with colourful houses and we could hear cockerels waking up the town.
The botanical gardens in St Vincent
We had decided not to go on an organised excursion in St Vincent, instead taking a tip from my parents to walk to the botanical gardens in Kingstown.
St Vincent Botanical Gardens are a 35 minute walk from the cruise terminal and part of this is up hill. But it's easy enough to find if you pick up a map at the port.
Entrance to the gardens costs $2US or $6US per person with a guide. We wandered on our own and spent 45 minutes in this peaceful and beautiful hillside garden.
The Retreat
In the afternoon we returned to Azura for a few hours in The Retreat, which we had booked on five days during our cruise. You can read my separate post about The Retreat on P&O Cruises and whether it's worth paying for this adults only sun deck on P&O ships.
Dining in Sindhu
As it was Mr Tin Box's birthday we had booked into Sindhu for dinner. It was a fantastic dining experience and the food was excellent.
If you fancy paying a supplement for a meal here then look out for the deals in your Horizon paper. We got a 1/3 off by booking one of the first three nights when we joined the cruise. This reduced the cover charge from £20 to £13.30 a head.
Day 4 of our Caribbean cruise: sea day
Today we did something we rarely have time to do at home: a morning spinning class. Mr Tin Box was keen that we didn't just sit and eat during our two week cruise, so we paid for class passes which include spinning, pilates, body conditioning and yoga. You can also pay as you go for these classes. There are free abs and stretching classes daily.
When we got back to our cabin we were treated to the amazing sight of dolphins and flying fish from our balcony. It was incredible and a huge highlight of this sea day.
We actually crammed a lot into this first sea day – organised relaxing is tough! We had a massage before lunch and then hit The Retreat again. And, in an effort to get early value for money from our class passes we rounded off the day with pilates.
Captain's Gala Reception on P&O Azura
That evening was the Captain's Gala Reception at 6pm or 8pm. We went along to the first reception as tonight was our first opportunity to meet our dinner companions on our table in the Oriental Restaurant.
They were fantastic fun and we went for drinks or to a show with them most evenings throughout the cruise.
St Kitts and New Years Eve on our P&O Azura cruise: day 5
It seemed very strange to be starting the final day of the year in the Caribbean. I had to keep reminding myself as we enjoyed the warmth of St Kitts. Although the odd tropical shower/blast of 'liquid sunshine' was a good reminder of the time of year and the fact we were on the edge of the Atlantic Ocean.
There are more monkeys than people in St Kitts and we did see a few – sadly either sat on the shoulder of buskers or tied up in restaurants in the hope they would attract tourists. This was a sad side to St Kitts which is otherwise a beautiful island that we enjoyed a lot.
Kayaking tour in St Kitts
We had a morning excursion booked: nature kayaking on the South East Coast. I'd recommend this if you want to see more of the rocky coastline and enjoy an active day trip.
Snorkelling was included and we saw a few fish, but the rain showers sent most of them to the bottom. It was still a fun experience. Read more about kayaking in St Kitts in my post coming soon.
New Year celebrations in the Caribbean
Back in downtown Basseterre, we could see everyone preparing for the first of three New Year carnivals so we hung around to see the start. On New Years Eve St Kitts has a children's carnival, followed by an adults carnival on New Years Day and a combined carnival on 2 January.
The costumes were vibrant and the acrobatic leaps over pitchforks were eye-wateringly daring.
Trying a Caribbean staple
St Kitts is where we had our first taste of jerk chicken, rice and peas from Mrs Moore Live to Eat Snackette, washed down with a bottle of Carib lager. If you want to find it yourself it's on the right as you're about to leave the port area through the National Museum.
New Year on P&O Azura
Surprisingly for me as a New Years Eve cruise newbie, NYE was not a formal night. These were reserved for the sea days and we were in port the next morning. However, everyone still made an effort, so it felt like we got an extra formal evening on Azura.
You receive party invites from the Captain with a programme of the evening's activities. And the extra special menu for dinner included five courses.
We saw in the UK New Year in Brodies Bar at 8pm and then again four hours later on deck at Breakers Bar where the Captain counted down to midnight in the Caribbean.
Read more about what happens on a cruise ship on New Years Eve in my post coming soon.
Day 6 of our cruise: St Maarten
New Years Eve was a great night. If it hadn't been for Saint Maarten I'm not sure we would have got up before noon.
But the views from the ship were too enticing for us to sit all day nursing sore heads. We did keep our day simple though.
It's very easy 10 minute walk to Philipsburg and explore the city. You can also take a water taxi from the cruise terminal straight to the beach. This costs $7 for a return trip.
We wandered through the shops of Front Street and Back Street before settling in a bar overlooking the beach. It was packed with the passengers from six ships in St Maarten that day. Most appeared to have gone for the easy option of staying close to the port like us.
The wider island of St Maarten is somewhere I'd love to explore more – next time!
Day seven: a day at sea on P&O Azura
By our second sea day I think real relaxation had set in. We started the day with pilates in the gym and breakfast in the Verona buffet. We'd decided that the buffet was by far the easiest way to fit in exercise and food without it taking up the whole morning.
After I'd dragged Mr Tin Box along to a rather poorly pitched travel photography talk, we headed to our usual Sea Day haunt, The Retreat.
I was well into my cruise reading now and enjoying a much slower pace of life than December and Christmas had allowed. It really had taken me a week to fully wind down.
It was while we were enjoying the peace and quiet that the captain announced that our next port, Grand Turk, had been cancelled. The port was unable to service the ship for whatever reason – Mr Tin Box suspected it might be fuel.
This was a bit of a disappointment as we had an excursion booked. But the Captain explained there would be an alternative port of call in a few days: Martinique.
Find out what happens when your cruise itinerary changes in my post coming soon.
Day 8: Tortola in the British Virgin Islands
Our turn around from Grand Turk changed the order of the next few days. We called early at Tortola, which is the biggest of the British Virgin Islands.
After missing out on our plans for Grand Turk it was a relief that the P&O experience team were able to bring forward our excursion to Virgin Gorda by a few days. They must have been working seriously hard overnight to try to accommodate as many passengers' plans as possible with the tour companies ashore.
A tour to Virgin Gorda
Virgin Gorda is the third largest BVI island and is incredibly beautiful. Our tour took us there by catamaran from the cruise port.
When we reached Virgin Gorda 40 minutes later we hopped on a bus, which took us to the Southern end of the island. This is where we explored Devil's Bay and The Baths cove.
We loved this tour and can recommend it if you enjoy snorkelling. Bring your own if you would like to check out the marine life during your tour. The walk through the caves connecting the two beaches is also a lot of fun.
Here's a post all about our day and more things to do in Virgin Gorda.
We walked out into Road Town after returning to Tortola but didn't find anything too exciting there. The cruise terminal is attractive but the shops and bar prices were a bit of a shock after the reasonable prices in St Maarten a few days before.
Day 9: back at sea
Today we realised we were yet to experience one of P&O's famous afternoon teas. Finding a slot in our busy itinerary of sightseeing, relaxing and the odd spin class was hard work. But today we managed it.
At 4pm we headed to the Peninsular Restaurant where a seemingly bottomless afternoon tea was being served. There were sandwiches, mini pies, scones and a plate of five cakes per couple.
We left feeling stuffed and ill prepared for another meal in just a few hours time in the Oriental Restaurant.
But we managed it, with very little room to spare in our straining formal wear.
Day 10 of our winter sun cruise: Antigua
After walking off the ship and relying on organised excursions for the past few ports we decided to organise our own beach day in Antigua.
And with 365 beaches, we had plenty to choose from. I'd picked out a recommendation from our Lonely Planet Caribbean cruise port guide: Darkwood Beach near Jolly Harbour, which promised to be good for snorkelling.
It was about 25 minutes from the port and cost us $32US each way in a taxi. We hired an umbrella and two sun loungers when we got there which cost another $20US. It wasn't a cheap day but the beach was quite beautiful.
The sand was silky; peppered with shells that had been crushed down to make the golden grains. And every now and again a flurry of white butterflies emerged from the tree covered rocks to flutter among the terracotta painted wooden umbrellas.
The only disappointment was that there wasn't much to see with our snorkels. But the azure sea was delightfully refreshing.
Shows on P&O Azura
This evening we saw one of the best acts of the fortnight: Badness, a Madness tribute act.
In fact, the entertainment was good throughout the cruise, with several stand out nights in the Playhouse Theatre, like the new magic show, Astonishing, and the Reel to Reel film-based musical show, and excellent soloists like Becky Porter who did a wonderful tribute to Adele.
Day 11 of our P&O Azura cruise: Martinique
This was a late addition to our Caribbean cruise itinerary and a substitute port for Grand Turk. I'd done no research beforehand and had very few expectations, but we were pleasantly surprised.
Martinique is a French Caribbean island and so was a bit different to many of the others we'd visited.
It felt European. The urban skyline is more like something you'd seen on the Mediterranean than in the Caribbean with low rise tower blocks fun terracotta topped white brick houses, as well as a small military port where we berthed.
The local buses looked positively futuristic compared to the well-loved and road weary sharabangs that transport tourists and locals around in other Caribbean ports.
Downtown Fort de France
We decided to walk off the ship into downtown Fort de France, which took about 15 minutes from the Quai des Tourelles cruise terminal.
If you enjoy shopping then Martinique has a great selection of shops including markets where your nostrils are filled with the smells of ripe fruits, local spices and fish.
There's even a shopping mall – Cour Perrinon – which has a large Carrefour supermarket like you would find in France. The library was also quite an impressive building.
Something else to be on a look out for in Martinique is the iguanas. I have a soft spot for these proud looking lizards and was thrilled to see dozens around the less bustling areas of Fort de France. Some of the iguanas – the green ones – aren't native to Martinique and it's thought they made their way here on ships.
Day 12 in the Caribbean: St Lucia
I was rather excited about our day in St Lucia. The Piton mountains are one of the Eastern Caribbean's most famous landmarks and we had booked an excursion that would take us to see them.
St Lucia island tour
Our guide picked us up from the cruise terminal and drove us along the east coast, stopping at stunning view points, introducing us to the islands produce and showing us the botanical gardens at Soufrière.
Our last stop was at Vigi Beach a short distance from our ship where we chilled for an hour before our guide returned us to the port.
It was a great introduction to the island. Read about more our excursion from the cruise port in St Lucia.
The famous Karaoke Bar in St Lucia
When we returned to Azura there was lot of noise coming from the bars in the cruise terminal, in particular the Karaoke Bar. We remembered that the Captain had mentioned this place the night before. It obviously has quite a reputation as the place to party when you are calling in St Lucia.
We took a quick look and decided it was far too packed for us to get a drink and watch the fun. So instead we headed back onboard and up to Breakers Bar where we had a great view of everyone stumbling back onboard. Hilarious!
The rest of the view was extremely pretty too.
Day 13 of our Caribbean cruise with P&O: Grenada
The end of our cruise was looming far too close now. Somehow the first week seemed to pass quite leisurely and the second had sped by. Which made today's excursion in Grenada feel appropriate.
Power boat and snorkelling tour in Grenada
We had left organising what to do in Grenada reasonably late and were lucky to get the last spot on the power boat and snorkelling tour to Grenada's Underwater Sculpture Park.
A mini bus picked us up at the cruise terminal and took us through the town of St Georges to Port Louis Marina where we boarded our two-seater powerboats.
Our tour weaved through the marina, powering slowly past luxury yachts, fishing boats and other ribs until we reached the open sea. This is where you were allowed to open the throttle and speed long the coast.
The sculpture park is relatively new but already the sea has claimed the structures, adding its own textures to the surfaces of standing circles of people, a cyclist, a mermaid and even a person sat at a typewriter. It's fascinating, eerie and beautiful.
Read more about visiting Grenada's Underwater Sculpture Park in my post coming soon.
Day 14: our final day at sea
This two week winter sun cruise felt like it had the right balance of port and sea days – just enough that you didn't feel fatigued by sightseeing or confined to the ship.
We enjoyed our last day in The Retreat, even though the weather was a bit rough, resulting in most of the sun beds being empty. It was quite amusing seeing people emerging from below decks between the showers. We had picked a semi-sheltered area in The Retreat and hid under our towels when the tropical rains came through.
Thankfully the weather improved towards lunchtime and we were able to enjoy our last peaceful lunch. They take your order in The Retreat and bring your lunch to you (up to three courses), so you don't lose your spot.
One less pleasurable task of the day was to get stuck into our disembarkation paperwork. This had been delivered to the cabin two evenings before along with immigration forms for Barbados, our luggage labels and flight tickets.
Find out more about what happens when you disembark a cruise.
It was a bit of a dampener on our spirits but we still enjoyed our last evening knowing we had most of the next day in Barbados before flying home.
Our last task of the day was to leave our main luggage outside our cabin to be stowed for our departure.
Day 15: disembarking in Barbados
Rough weather overnight meant we came into Barbados at 1am – not that we noticed. Our A Deck cabin meant we hardly heard any of the going's on at dock level.
The Barbados immigration team swiftly processed our paperwork at 8am and we were free to leave the ship and return when it was time for our transfer to the airport later in the afternoon.
The Boatyard Barbados
Right at the beginning of our Caribbean cruise we'd got a tip from some regulars about visiting The Boatyard in Carlisle Bay near the ships.
It's a private beach where you pay $25 for adults and $20 for kids for all day entry. Included in the price is a drink, sun beds and umbrellas, WiFi, inflatable play platforms in the sea, showers and your shuttle back to the cruise terminal.
Inclusive excursions
But the thing that makes it an absolute bargain is the boat and snorkelling trip that's also included in the price. From the beach pier you're taken out into the bay where there are two snorkelling sites: a ship wreak surrounded by the biggest shoals of fish we'd seen in the Caribbean; and, closer to the beach, a place where turtles and string rays swim.
We saw just a handful but it was brilliant! But we didn't bring our GoPro today so can't share any pictures of the fishes – sad times!!
The trip lasts just under an hour – short but sweet. We arrived at The Boat Yard early and took the first boat trip of the day giving us another three hours to lounge on the white sand and at the bar before heading back to the ship to meet our transfer to the airport.
The only problem for anyone thinking of following in our footsteps is that The Boatyard is due to close sometime in 2020. This is to make way for a hotel resort, so hopefully this can offer something similar when it opens.
There are also plenty more bars and resorts to check out in Carlisle Bay. And you can walk there from the port and use the public beach free of charge.
Planning a winter sun cruise in the Caribbean
I hope this rather lengthy post is helpful to anyone planning their own winter sun cruise in the Caribbean. We had an amazing time and would recommend this itinerary whole-heartedly.
If you fancy a similar holiday with kids I've written some more tips for Caribbean family holidays.
If you have any questions about our Eastern Caribbean cruise, P&O Azura or any of the ports then please comment below or send me a message.
More family cruise blogs
Read more of my blog posts on cruising with kids:
Planning a winter sun cruise in the Caribbean? Why not save this post about our Eastern Caribbean cruise with P&O for later.