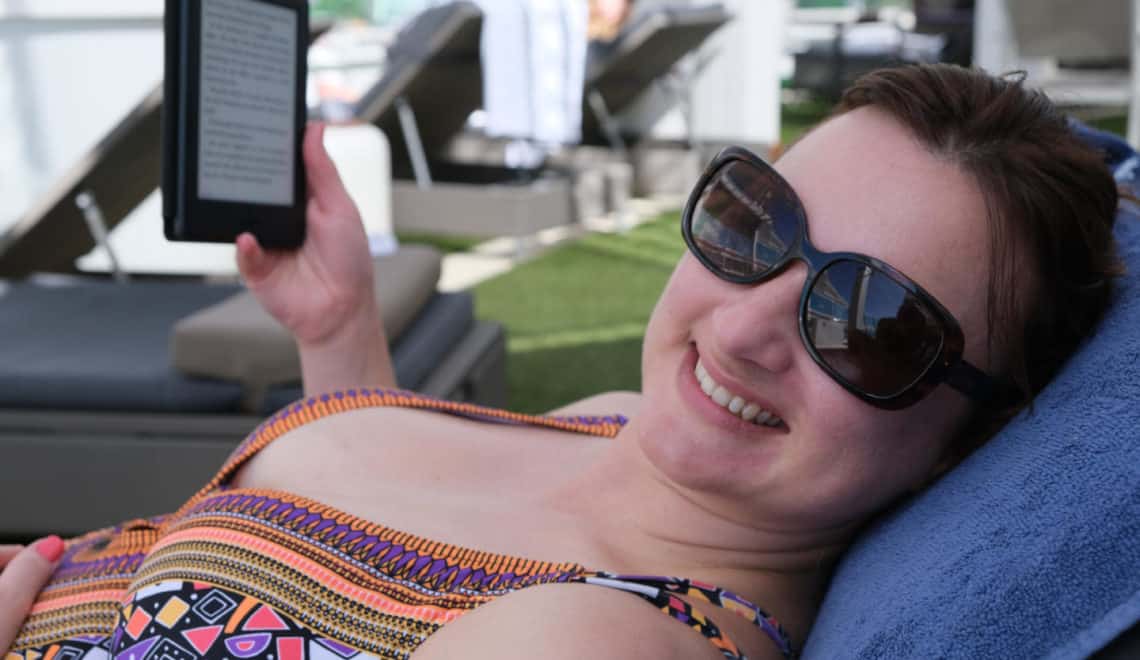 Is The Retreat on P&O Cruises worth it?
International cruising is back! If you're getting excited for a future cruise in the Caribbean or Mediterranean you might be interested in my review of The Retreat on P&O Cruises Azura and whether it was worth it.
This review is based on my experience during a cruise in December 2020 to January 2021. Bear this in mind while using this post to plan your holiday treats.
You might also like to read this full overview of our Caribbean cruise.
Azura is one of a few P&O ships offering The Retreat – an alfresco spa terrace. Its sister ship Ventura, as well as Britannia and Iona also have it.
Is The Retreat on P&O worth it?
The are lots of extras you can add to your P&O cruise to bump up the luxury. As we were cruising the Caribbean without our kids we decided to treat ourselves to a few days in the adults only area of P&O Azura.
Read on to find out what you can expect from The Retreat and whether it's worth it.
How much does The Retreat cost?
We bought five days in The Retreat for £200 each in 2020/21. This allowance could be used on port or sea days and we had access from 9am until 6pm.
We got this price as part of a larger package along with a spa treatment each and unlimited classes in the gym. We arranged this on the first day of our cruise as we'd missed the cut off date to book it beforehand. From memory, the cut off date for adding spa packages to your cruise is about seven days before you depart.
However, we got a comparable price and a bespoke package onboard. Just do it ASAP.
Take a look at my recommended toiletries for a Caribbean cruise.
What's included in The Retreat package?
Access to a private sun deck at the front of the ship where there are shaded and sunny spots.
Sun beds, loungers, bucket seating, softs and tables – you take what's available when you arrive
Towels and cold flannels
Access to the thermal suite.
It's also easy to get to the Oasis Pool that is adults only but not exclusive to The Retreat. It was busy on sea days but still quieter than the other pools where there's music or movie sound tracks thickening the air throughout the day.
Here's the P&O Azura deck plan.
What food and drink is included?
You can have breakfast, lunch and afternoon tea in The Retreat. The waiters come to you to take your lunch order and serve you at your loungers or at tables under the canopies. Afternoon tea is self service. We didn't make it for breakfast.
You can serve yourself tea, fruit teas, coffee, iced water and orange juice all day. There's always fruit snacks available.
If you fancy something more there's a menu of alcoholic drinks and premium soft drinks. These are charged to your cruise card.
Take a look at my post about the P&O Ultimate drinks package including drinks prices.
Sea days vs port days in The Retreat
Our first afternoon in The Retreat was during our port day in St Vincent. We walked out to the botanical gardens in the morning and went back to the ship for a quiet afternoon before we sailed.
We found two sun beds in the shade, which suited us, and made the most of the inclusive water, fruit and juices. At about 3pm afternoon tea was available.
Our next visit was while we were at sea. The Retreat is obviously busier on sea days as more people find things to do onboard. So arrive early if you want a sun bed in a specific position.
We found that there were more seats and sun beds in The Retreat during the afternoon on sea days.
Read about our shore excursion in St Lucia, what we got up to in Virgin Gorda and our submarine tour in Barbados.
Is The Retreat quieter than the Lido Deck?
Without a doubt, YES! If you prefer calm to the hustle and bustle of the main pools then you will find the noise levels much more to your liking in The Retreat.
However, The Retreat isn't totally enclosed, so on sea days it is possible to hear things going on in other areas of the ship.
If you sit in the middle of The Retreat you get noise from the Oasis adults only pool on the Aqua Deck below. On the sun beds to the port and starboard you can hear activities happening in the Coral Pool further back on the Lido Deck.
If you want absolute calm, aim for the sun beds at the bow end.
How long can you use it?
All of the P&O literature says you can access The Retreat for three hours, but we found no-one was policing this. You could stay all day if you wanted. This might be different if more people buy access on a particular cruise.
We found it was useful to have a selection of meals and snacks available so we didn't need to dress again and head to the dining room or buffet if we didn't want to. There's no dining dress code in The Retreat.
On our second sea day I had planned to see a film or talk during the day but we stayed on as we were feeling so relaxed.
Our review of The Retreat on P&O
So was it worth it? We paid more than I would expect to use similar facilities in a spa ashore, especially as we already had meals included with our cruise. However, for us, we thought it was money well spent. Here's why…
As a mum, I really appreciate some quiet time. And, if our girls were in the kids club onboard, I'd want to find somewhere peaceful to while away a few hours.
Don't get me wrong, I did miss our children during our parents-only cruise. But I didn't want to be surrounded by other people's. I think the same applies to a few indulgent hours on your own when you are cruising with your little people.
We also saw the challenge others were having to get sun loungers on sea days. It was so much easier to head to The Retreat and know what we would at least find somewhere quiet to sit with a book.
Plus, we don't cruise all the time and this particular trip was a big birthday treat for me. Adding some days in this adults-only area made our holiday that little bit more special.
Essentially, if you want a more relaxed upper deck experience then we can recommend The Retreat on P&O Cruises.
Our experience of The Retreat was on P&O Azura. I know the The Retreat on Iona will have a different layout – it looks more specious from the artists impressions I've seen. It's also worth mentioning that Azura is due a refit. It's not clear whether this will include the Retreat but I'll keep an ear out.
Read more about our winter sun Caribbean cruise or family holidays in the Caribbean.
If you are planning your next cruise why not save this post about The Retreat on P&O Cruises on Pinterest.