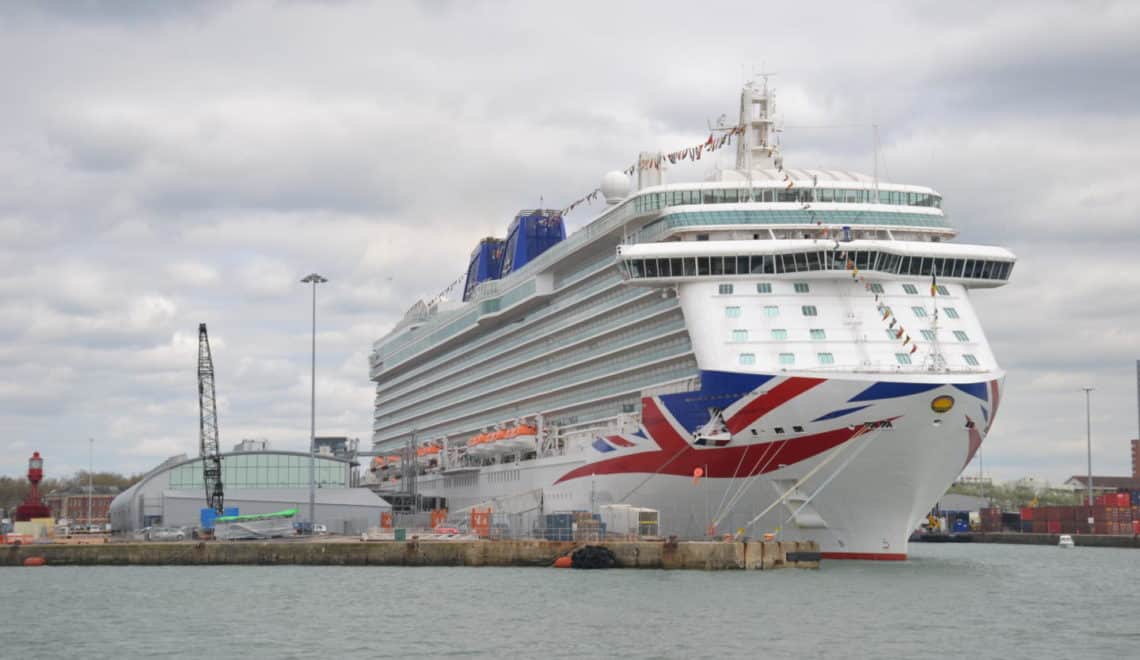 Disembarkation day tips – things you need to know when preparing to leave your cruise
Disembarkation day always seems to come round far too quickly when you are on a cruise. The fact is that the crew are preparing for it well in advance and will start nudging you about it days ahead of that sad moment you walk down the gangway for the final time. So what happens when you leave your cruise ship and how can you make it a little less painful? Here are my disembarkation day tips.
Every ship and cruise will be a little different. Your disembarkation day routine will depend on whether you are stepping ashore in the UK or flying home, or whether you are on organised transport like a coach or if you have parked your car in the port.
Most of it comes down to timings so keep an eye on your ship magazine, the paperwork delivered to your cabin and listen out for announcements onboard.
Interested in what happens when you join a cruise? Read this post on Cruising with Kids about cruise embarkation days.
Immigration forms
During our Eastern Caribbean cruise our immigration forms arrived four days before we departed the ship in Barbados, along with details of when and where we needed to submit them onboard.
Sometimes, on long haul fly cruises, you might find you have to see immigration the day before you fly.
When you cruise with P&O, unless you are instructed otherwise, only one person from your cabin needs to present all the documents for everyone staying in your cabin. This cuts down queues and speeds up the process. Cruise ships have a well oiled system in place, so follow their instructions.
On the day we came alongside in Barbados on P&O Azura we had a time slot to meet the immigration team with our completed immigration forms, cruise card and passports.
It was a very quick process and we were given a 'I've been through Brabados immigration' card to prove we had been processed and could leave the ship.
This is how P&O worked. Other cruise lines and destinations may operate differently.
Luggage labels
When we were flying home from Barbados to the UK our luggage labels, flight tickets and disembarkation information arrived two nights before.
On our Mediterranean cruise with Carnival, which we disembarked in Barcelona, and our Royal Caribbean cruise coming into Southampton, luggage labels were also delivered two nights before we left the ship.
When to pack to leave your cruise
We have always started packing the day before we disembark. This saves packing anything too soon and having to unpack again.
If you are having your bags taken off the ship for you these can be put outside your cabin sometime between the afternoon and midnight the day before you disembark. Check with your cabin steward or your ship's newspaper for specific times for your cruise.
If you are leaving you main luggage out for your steward, make sure you have a smaller bag for everything you could need for the morning of the day you disembark. This will be your hand luggage if you are flying.
Think about travel documents, swimwear, toiletries, medication, reading materials, pushchairs and car seats, tech and charging leads/battery packs for your onward journey.
Read more cruise packing tips
One of my top disembarkation day tips is that if you're flying back to the UK from somewhere hot or cold, put aside appropriate clothes to change into before you disembark or at the airport. You won't see your main luggage until you arrive at your destination airport.
When do you have to leave your cabin?
Sorry, this is likely to be early, so don't stay up late the night before. We had to leave our cabin on P&O Azura at 8am in the Caribbean, even though our flight wasn't until 6.20pm.
What to do the day you disembark
If you are on a fly cruise and have a late flight make the most of your extra day. Yes, it is an extra port day! Organise your hand luggage with swim wear and something to change into before your flight back to the UK. Just make sure you know when you have to be back to meet your transfer.
You may be able to leave some of your luggage on the ship while you have one last day ashore. We were able to leave hand luggage in the Playhouse Theatre on P&O Azura.
If you choose to stay onboard, make the most of the swimming pools, buffet and restaurants while you are waiting for your time to depart. Need to freshen up before you depart? Visit the showers in the gym/spa.
If your ship has a two day changeover there may be some cabins available to book for your final day onboard. This is a chargeable extra on P&O with day rates ranging from £45 to £85 depending on the cabin type.
Breakfast before you go
Bear in mind that many people will be eating breakfast early on the last day of your cruise. If you have any strict deadlines to meet or want to avoid queuing, order breakfast in your cabin.
What happens to your luggage if you disembark in a UK port
If you opt to leave your main luggage outside your cabin the night before it will be taken off the ship for you. You can collect it from a building in the cruise terminal when you disembark. You'll be given details of a zone where you should look for your luggage.
The same will happen if you have booked a private transfer when you disembark from any other port, such as Barcelona.
Self disembark
If you are returning to the UK, have arranged a private transfer to your flight or want to get off the ship early, you can opt to self disembark. This will help you continue your onward journey quicker but does mean it's your responsibility to get all your luggage to the jetty.
Simply let your cabin steward know or fill out the paperwork that will be delivered to your cabin ahead of disembarkation day.
What to do with your duty free
If you have bought any duty free alcohol during your cruise and you are flying then put this in your hold luggage.
Don't buy any extra booze during your final day as you will not be able to put this in your hand luggage. 100ml is the maximum liquid bottle size you can take through airport security.
If you are arriving back in the UK, any duty free you have bought in port or onboard will be returned to you before you disembark.
More cruise tips
Read more of my blog posts on cruising with kids:
Do you have any disembarkation day tips? We've only cruised with three companies (P&O, Carnival and Royal Caribbean), so it would be great to hear what others do. Comment below.
Planning a cruise holiday? Why not save this cruise disembarkation day tips for future reference.