Cancelled holidays – where do you stand?
If you are facing the prospect of cancelled holidays your mind is probably spinning with a whole host of questions. Can you get your money back? Will you be able to rebook? How long will it take to get a refund?
*Advertisement feature*
The travel industry and World are facing unprecedented disruption because of COVID-19 (Coronavirus). I think we all know someone who has been affected in one way or another. In the past few weeks, Mr Tin Box has had to cancel a trip to Rome and my folks missed out on a cruise.
In both cases, these cancelled holidays have resulted in disappointment, a bit of relief that they won't be travelling in uncertain times, but also uncertainty about whether their hard earned money will be lost for good.
So where do you stand when circumstances outside of your control curtail your travel plans?
Cancelled and delayed flights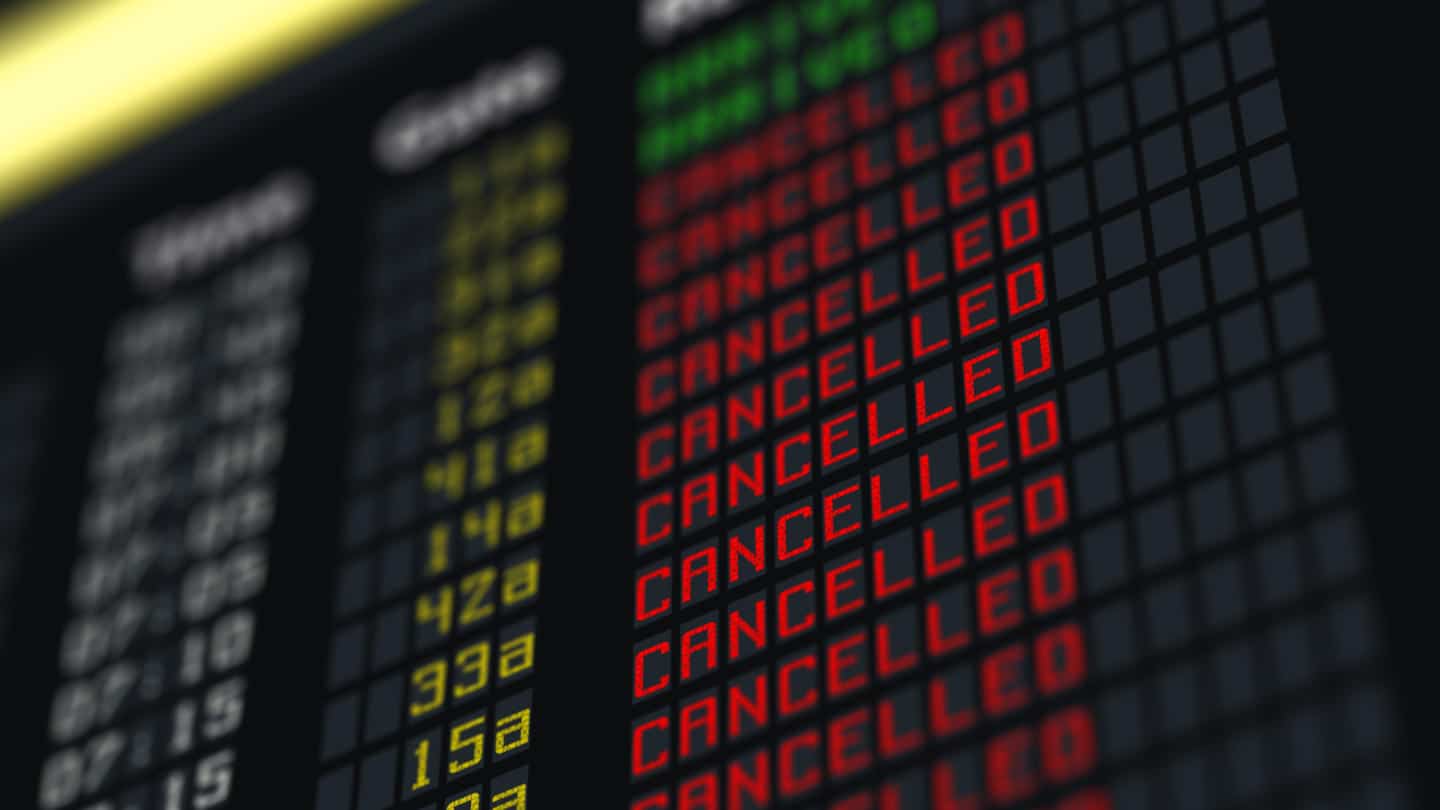 If your flight is cancelled or delayed by three or more hours you are entitled to compensation based on the distance of your flight; not how much you paid for your ticket. You may also be entitled to compensation if your flight is rebooked or you miss it.
You can check whether you are entitled to money back using Flightright's free tool for calculating flight cancellation compensation. Their legal experts know the ins and outs of EU regulation 261/2004 on flight compensation and will fight your corner with the airline. If your case wins they deduct a fee of 20 to 30% + VAT.
If you cancel your own flight, refer to your airline's cancellation and change policy, and your travel insurance. Depending on your reasons for cancelling you may be able to claim on your insurance policy.
In light of Coronavirus some airlines have relaxed change and cancellation policies.
Package holidays and cruises

If your package holiday provider or cruise line cancels your holiday they will offer you the opportunity to rebook or get a refund.
Many cruise lines ceased operations in response to COVID-19 in March 2020, while TUI and Jet2 cancelled holidays in Europe.
If you make the decision to cancel your holiday for any reason, including fears about travelling during a pandemic, then you should speak to your holiday company and travel insurance provider as soon as possible. The refund you receive could be more favourable the sooner you apply for it.
Unless there are local travel restrictions in your destination or Foreign and Commonwealth Office (FCO) advice against travel then you may not be entitled to a full refund.
Holiday companies going out of business
If your holiday is cancelled because the operator has gone out of business then claiming your money back is considerably easier if that company was ATOL protected.
ATOL stands for 'Air Travel Organiser's Licence'. If an ATOL protected company fails and your holiday can no longer go ahead you will be entitled to a refund if you are yet to travel. When you are already abroad any additional hotel costs and flights home will be covered.
If you paid for your holiday by Direct Debit you don't need to do anything. Your money will be refunded directly to you. If you paid by other means, such as credit card, cash or cheque, or through a third party travel agent you will have to apply for a refund. This maybe through the Civil Aviation Authority or your credit card provider.
Read more of our travel tips for families.
Have you been affected by cancelled holidays and travel plans? What has your experience been?
Disclosure: this is a paid post with Flightright. Images from stock sites with exception of cruise ship picture.
Have your travel plans been affected by circumstances outside your control? Why not save this post about what to do about cancelled holidays for future reference.