Festival essentials – what to pack for this summer's festivals
Festival-bound this summer? Use this checklist of festival essentials to pack the right stuff whether you're camping or have a day ticket.
*This post contains affiliate links and gifted items*
What to pack for a day at a festival
If you're got a day ticket (or are giving camping a miss and sneaking off to a local hotel) you should still come prepared.
Here's my festival essentials for day ticket holders:
A festival bag
Here's a really smart idea from the Paper Bag Co – an eco-friendly festival bag. The Leave No Trace Festival Bag includes:
a 100% GOTS organic cotton t-shirt
foldable wheat cup
a concealed pocket for vauables
a wash bag with bamboo face wipes, body wash and beeswax ear plugs, toothpaste tablets and a bamboo toothbrush
a cornstarch poncho
biodegradable glitter
and loo roll.
The bag retails at £39.99 including P&P.
Things to add to your festival bag
Here's some more things to stash in your festival day bag:
sun cream
sun glasses
money or cards – check what's accepted at your festival
phone, charging cable and power bank*
hand sanitiser
first aid kit* including plasters, insect bite treatment, rehydration tablets and paracetamol.
What to wear at a festival
Pretty much anything goes at a festival – dress down, dress up but most of all dress practical, particularly for festivals in the UK.
As well as bringing as many pairs of pants, socks, tops and bottoms as you're going to need, here's some extra items of clothing you should pack for a festival:
a hat
comfy shoes
welly boots
a rain coat or Dryrobe.
Don't forget to check if there's a theme or fancy dress.
Festival camping essentials
Here's our list of essential festival camping equipment – make sure you don't leave home without these!
tent, including all poles and pegs – always check you have everything before you hit the road
mole grips* for pulling pegs
water container* and pipe
camping stove and gas – check what's allowed at your festival campsite
electric cool box* or cool box* and ice packs if you don't have electric hook up
mugs and plastic glasses
tea towel
bin bags
towels
solar lights* to put around your guy ropes
Sleeping gear for festival camping
Here's basic kits that you'll need for sleeping in a tent:
Check out my caravan packing list and camper van packing list for alternative sleeping gear.
Luxuries to pack for festival camping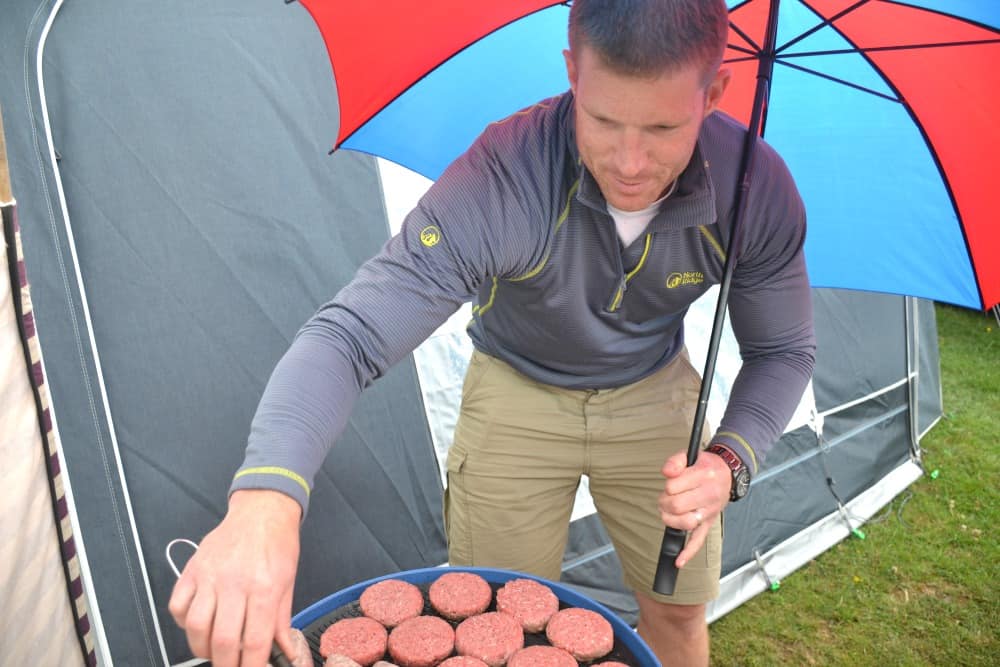 If you don't mind filling your car with camping equipment, here's some extras you might like to add to your festival checklist for comfort and convenience:
What to pack in your wash bag
Let's face it, washing isn't going to be a priority for you. But here's a few festival essentials to add to your wash bag:
biodegradable wet wipes
deodorant – not aerosol as it will damage your tent and make it less waterproof!!
dry shampoo – use it outside
hair brush
ear plugs
sanitary products
tooth brush and paste
toilet roll
biodegradable glitter
Camping food
Buying food in festivals can get really expensive, so make sure you bring a few meals with you and plenty of snacks. Here's some ideas for camping meals.
Here's some other food and drink to have at your tent to save you pennies:
alcohol – a frozen bag of wine will save you money and help to keep you cool box icy
crisps, nuts and fruit
a bag of brioche for breakfasts
tea and coffee
long life milk.
What else would you add to this list of festival essentials?
More camping tips
Here's some more camping tips and advice:
Disclosure: this post contains items we have been sent as gifts and affiliate links. If you click on a link marked with * and make a purchase I may earn some commission. This does not affect the price you pay.
Want more ideas for family holidays and days out? Read my tips for smashing family travel and sign up for my newsletter.