5 brilliant experiences in 5 years of travel blogging
Today is a landmark for Tin Box Traveller. Today my little maternity leave project turns five years old…and it's going stronger than ever. What once gave me a creative focus in-between nappy changes has resulted in some pretty epic opportunities. It's also been a massive learning curve, even as someone who has worked in the media and PR for three times as long. As I celebrate half a decade of blogging I thought I would share some of the brilliant experiences we have shared as a family thanks to the crazy world of travel blogging.
Maybe there's some inspiration here for your next family adventure?
Bryn Parc in Mumbles, Wales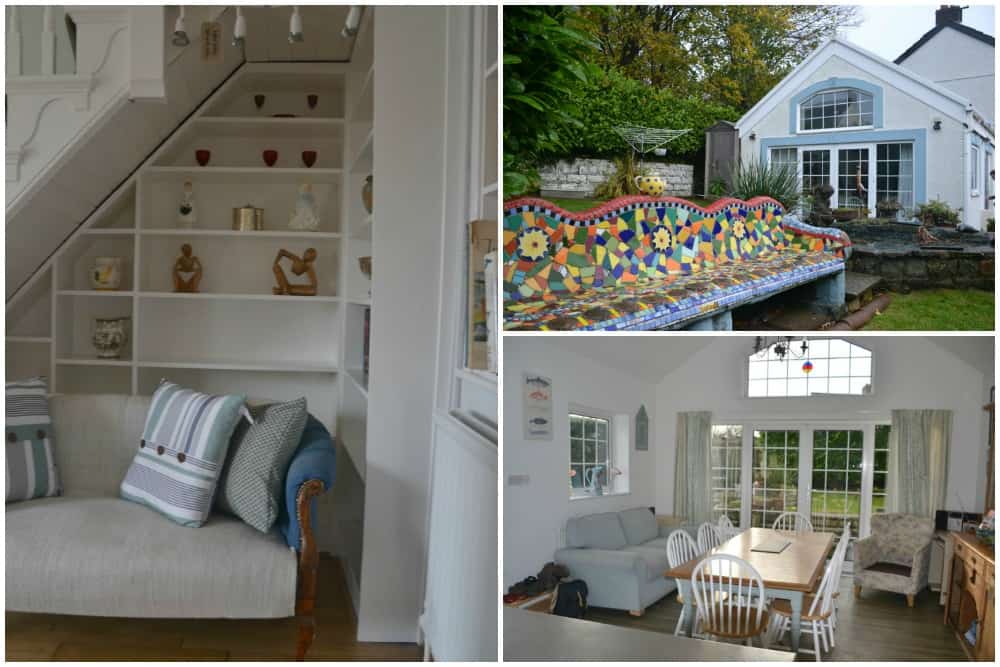 We've been lucky to be invited to review some great family accommodation during the past few years, but this cottage stole our hearts. Bryn Parc is an extraordinary family home turned luxury holiday let. It sleeps eight people, has three reception rooms and has a huge extension for its beautiful kitchen.
The owners had left lots of notes about the place with helpful instructions and their personal recommendations on what to see and do during our stay. To top it off, it was dog-freindly. There was such a good feeling about this place. I can see it being a great venue for family groups to stay for a celebration or to explore the Swansea Bay and Gower Peninsular together.
Here's a video from our stay in Wales which was organised by Visit Swansea Bay:
Coleton Fishacre, National Trust
A relationship that I'm really pleased I've been able to grow is with the National Trust. Through writing about the places we have visited as Trust members I've been invited go to special preview events, like Coleton Aglow at Coleton Fishacre in South Devon. This is one of our closest National Trust properties and a pleasure to support as I am passionate about promoting where we live. Even though Devon is our back yard it's a destination to many of the people who stumble across this blog.
Coleton Fishacre is a place we have enjoyed again and again since moving to Devon two years ago. So it was wonderful to receive an invitation to see this year's Christmas garden illuminations and decorated house alongside the property's supporters. Here's a short video of this year's 1929 Christmas house and gardens:
Just So Festival, Cheshire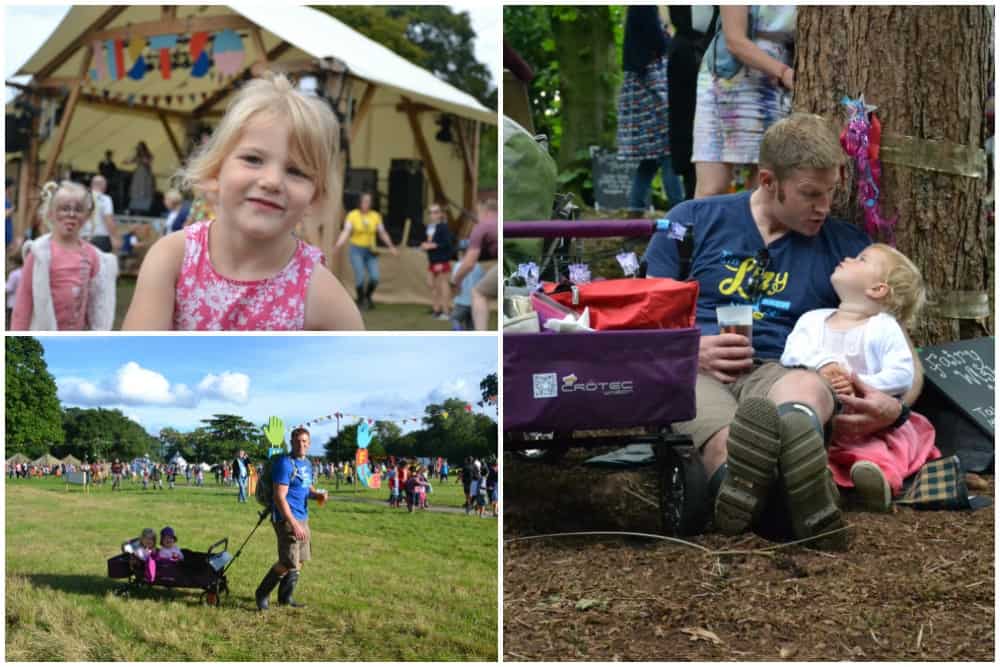 This year were invited to review Just So Festival in Cheshire. I've wanted to do a festival with the kids for a while but didn't know when would be the right time or where to start. Just So was the perfect introduction. It's family-friendly through and through, and gave us all the opportunity to spend quality time together enjoying fun, music and theatre. It's definitely an experience we'd like to repeat!
Here's a round up of our weekend partying in the grounds of Rode Hall:
Mediterranean cruise with Carnival Vista
We went on this family cruise in 2016 but it's still firm favourite from our travels since having kids. I confess I've only just caught up with myself and put together a video from our eight day voyage on Carnival Vista. When I showed it to Tin Box Tot and Baby, Tot asked "Can we go back and do that holiday again Mummy?'. You can see the video for yourself below.
I loved the experience of luxury living onboard the ship and seeing a new port every day. The second part was a bit of a worry for me before we set sail as I do like to spend time getting to know a destination. However, our tasters of each place helped us take note of where we'd like to return.
This was an experience that came our way more by luck than because of the virtues of my blog. We won the cruise! However, if it hadn't been for the blog I wouldn't have been invited to the event where the prize draw happened. Thanks again Tin Box Traveller!
Christmas at Bosinver Farm Cottages, Cornwall
We're often away from home at Christmas but are usually visiting family. Last Christmas we snuck away to Cornwall for an idyllic break at Bosinver Farm Cottages. Cornwall is one of our favourite places to visit in the UK. We love the beaches, the moorland walks and the family attractions. Our invite to stay at Bosinver allowed us to enjoy all these things in style and comfort, while knowing there was enough going on at the farm that we didn't really need to go anywhere.
The girls loved feeding the animals with Farmer Dave, exploring the Gruffalo trail and playing in the pool. We left feeling totally relaxed. And full of the Christmas hamper that every family received as part of their stay!
And there's so much more!
We've enjoyed so many of the other trips we've been asked to cover on the blog. Here's a quick spin through some family travel experiences from the past five years that we can recommend:
That's not to mention the many other trips that we've done just because we love being on the road! You can read about all our family holidays here.
Thank you so much for reading and helping to make our adventures possible.