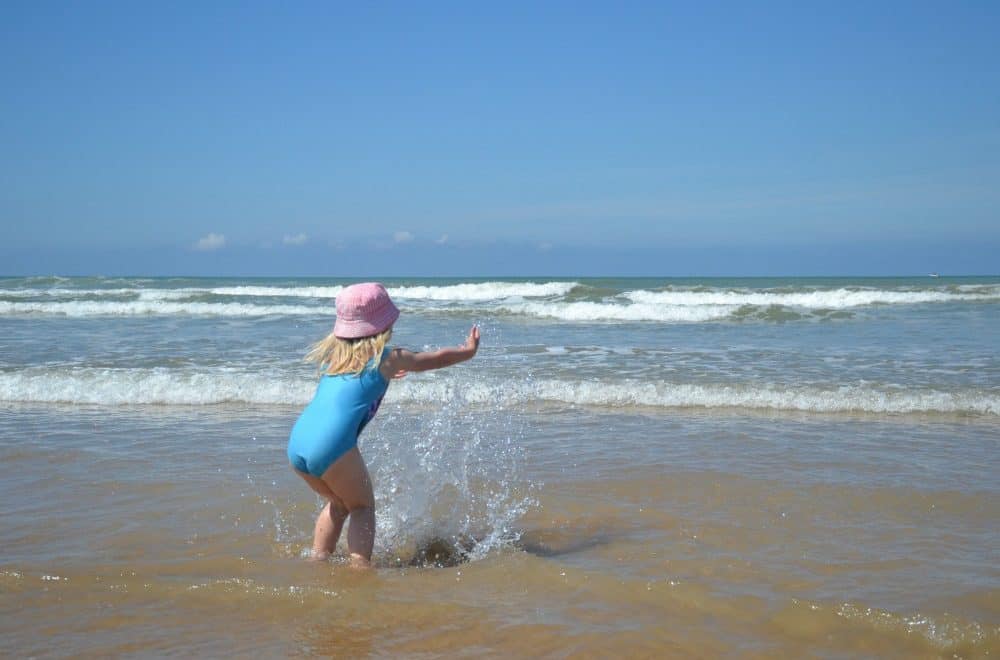 6 reasons to plan a family holiday to France in 2018
This is a collaborative post
France is a destination I was able to introduce my girls to this year. For myself it is the country I have visited the most. The first time when I was not much older than my two are now. But what is it that keeps drawing me back? I've strolled the streets of Paris, kayaked down the Ardeche, driven across the highest bridge in the world, the Millau Viaduct, and relaxed on the never ending beaches of the atlantic coast. But the more I read about France the more I realise I've only scratched the surface. Here's some reasons why I would like to revisit. And why you should consider a 2018 holiday in France with kids.
6 reasons to plan a family holiday to France
Great family accommodation options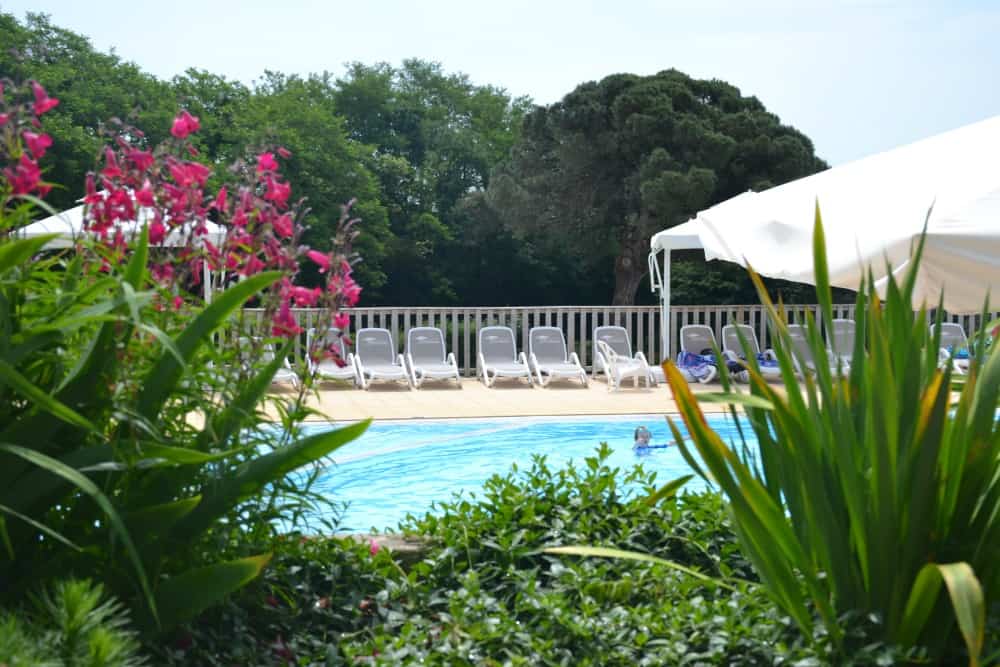 From camping to all-inclusive resorts and luxury homes in France, there's so much choice for families looking for accommodation to suit their budget and holiday plans.
If you're the type of family that enjoys holidays under canvas then you'll find plenty of options for pitching your own tent or glamping. I enjoyed a hassle free mobile home holiday in the Vendee Region when travelling solo with the girls in May. I also love the sound of this 4-star campsite in Brittany found by Travel Loving Family who took a multi-generational motorhome trip around Britanny in 2017 and then another family holiday staying at another Brittany campsite at May Half Term.
If you have some cash to splash I can recommend booking a hotel on the Champs-Élysées and soaking up the romance of the City of Lights. Something that wasn't an option when we last stayed in Paris was AirBnB. However, it's definitely something I'd consider after reading about the lovely Parisian apartment discovered by KellyAnn Schiavo.
Something France isn't short of is characterful guest houses. The My Travel Monkey family stayed in the lovingly restored La Maison Jeanne d'Arc in Burgundy, which was once home to the Saint herself.
Or if you're looking for something a little more adventurous why not hire a river boat and sail your way though France?
Brilliant family attractions
One of our favourite days out of our 2017 French holiday was Le Grand Defi where children as young as two can enjoy tree top adventures. There's also a zip wire over a lake, pony rides and paint balling for older kids.
Disneyland Paris is a must for all Minnie, Frozen and Toy Story fans. We are yet to visit with our girls but I think they are rapidly coming into zone for getting the most out of a magical day in the shadow of Cinderella's Castle. Zena's Suitcase visited for the 25th anniversary celebrations of Disneyland (I know, when did that milestone creep up on us all??) and had a wonderful day.
Puy du Fou is France's second most popular theme park. Yet it is somewhere I hadn't heard of until our visit to the Vendee region this year. The spectacle of the recreated viking settlements, alongside live historical reenactments look incredible in this post by The Pigeon Pair and Me.
If your kids are studying the First World War, which is highly likely on 100th anniversary of the end of the war in 2018, a visit to Utah Beach and the D Day Museum is a must. Mini Travellers made a visit on their way to catch a ferry back to England and found it suitable for primary school aged kids as well as older children.
A sight that has to be seen to be believed is The Machines de l'île in Nantes. These enormous robots and rides have been inspired by the works of Jules Verne and Leonardo da Vinci. You can see them for free on the site of the city's former ship yard. Travel Loving Family were wowed by these mechanical marvels this summer.
There are also a couple of new family attractions opening in France in 2018. In Bordeaux – Lonely Planet's top city to visit in 2017 – a new marine museum, the Musée de la Mer et de la Marine, will be opening in June. And in Nord-Pas-de-Calais an extension is being added to Nausicaa national sea life centre in Boulogne-sur-Mer. This will add more than 80,000 new creatures to the existing collection.
Al fresco fun
France has a brilliant climate for all-year-round outdoor family activities. Right through to the autumn you'll find the south of France ideal for water sports, while the mountain resorts of Reberty, Puy St Vincent and Val Thorens are ideal for family skiing in the winter.
The Dordogne is perfect for a spring family cycling holiday in France, with a mild climate and interesting scenery. Or why not try paddling down Les Gorges de l'Ardeche in a kayak? This was one of my favourite French excursions before having kids and something I can't wait to do with them when they get a bit older. Coombe Mill went last year and had a blast navigating the river.
Stunning beaches and island hopping
Something I didn't appreciate until recently was how positively tropical some of France's beaches are. And you don't have to travel to the far south to find powdery white sand and azure seas. We spent a couple of days enjoying the atlantic coast during our holiday in western France. Somewhere we visited twice as Olonne-sur-Mer, which had 8km of deserted sandy beach.
And Travel Loving Family discovered some beautiful beaches on The Glénan Islands during their holiday in Brittany.
2018 events in France
The Ryder Cup cakes place in France in 2018. This is only the second time that the competition has been hosted in continental Europe. It will be played at Le Golf National, 20 miles south west of Paris. If you have golf fans in your house what better place to be while the event happens than in France?
I've already mentioned that 2018 marks the 100th anniversary of the end of the Second World War. There will be commemorative events happening all year. Two excellent places to learn about the end of the 'Great War' are the recently redesigned Franco-American Museum at the Chateau de Blerancourt near Paris and the first Franco-German Museum of World War I in Alsace. In April 2018 the Sir John Monash Centre in Villers-Bretonneux near Amiens will open. The Centre tells the story of Australian soldiers on the Western Front. If you are traveling back to the UK by ferry from Cherbourg then somewhere else worth stopping is the Utah Beach D-Day Museum.
Toulouse will be the European City of Science in 2018 and has a programme of special events and exhibitions happening all year. This will be perfect for sparking the imagination of young scientists and engineers.
Getting there is easy
As one of the UK's closest neighbours, France isn't at all far away. In fact, for us in the South West of England, it is quicker to fly to Bergerac or Paris than to drive to London. In 2018, more flights to France are being introduced by Air Corsica, British Airways and Jet2.
Then there's the super easy option of hopping on the EuroStar or EuroTunnel – great choices for giving you the freedom of travelling by car or train when you arrive on the continent.
Finally, and one of my favourite ways to travel with kids, there's numerous ferry routes from the UK to France. Start your holiday as soon a you board the ship in Plymouth, Portsmouth or Dover. Daisy at the Dais Like These family travel blog has lots of experience of driving to France, so check out her posts for travel inspiration.
Are you planning family holiday to France in 2018? I'd love to hear about it. Share your recommended activities and destinations in the comments below.
Disclosure: this is a collaborative post with Luxury Retreats. 
Pin for later
SaveSave
SaveSave