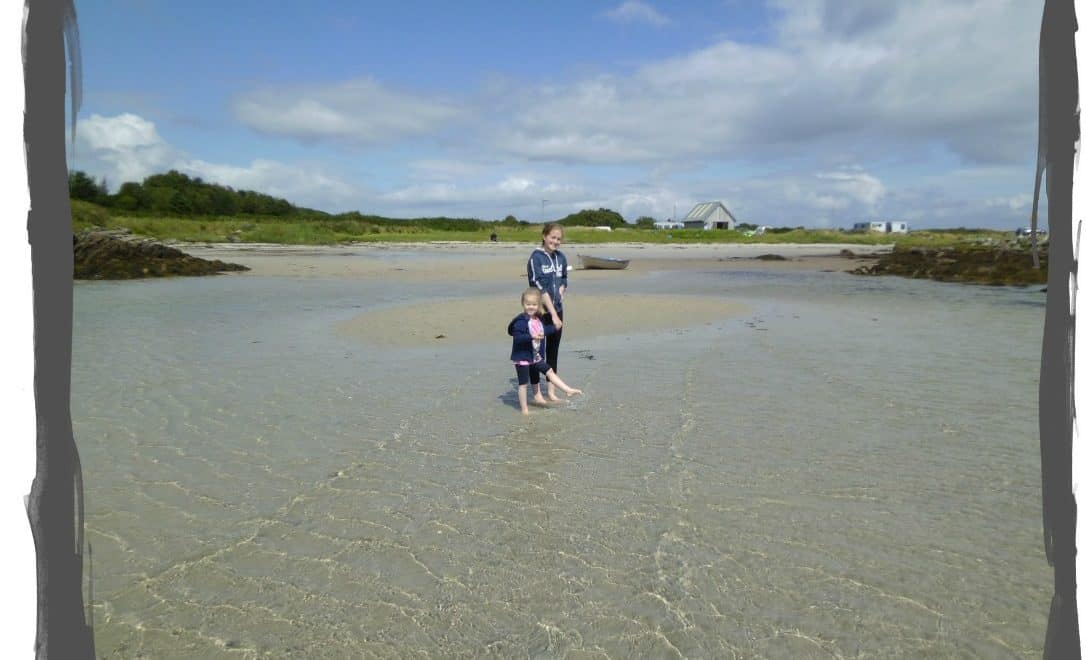 #TravelTimehop series edition #17 – Scottish Island Adventures With Kids
Welcome to another Travel Timehop where I share moments from memorable trips. Throughout 2016 I'm inviting fellow bloggers to tell me about their favourite adventures. This week it's the turn of Karen at Scottish Island Adventures With Kids.
Karen writes about spending quality time with her family on the West coast of Scotland. She claims she's not your average travel blogger – less adrenaline, more family experiences (I'll join that club!) – but if you're considering a trip to the Scottish islands then I'd thoroughly recommend checking out her posts.
 Over to Karen for a glimpse into her world: the Scottish isles.
When are we time-hopping to?
August 2015
Where in the world?
The Isle of Gigha, off the West Coast of Scotland.
Scottish Island Adventures With Kids' timehop moment
During a very wet week in Argyll, Scotland, the sun briefly came out and we chose to utilize the window of good weather with a trip to the tiny Isle of Gigha. It's only a twenty minute ferry ride from the mainland but it is like another world. I have never been anywhere so beautiful. The island has turquoise, clear water and silvery white sands. The water was so shallow that it was warmed by the sun and we had the best paddle of our lives.
I love it when the weather plays ball. What a gorgeous place for a paddle. Thanks to Karen for taking part in Travel Timehop. If you'd like to follow Karen's other adventures check out her blog and why not follow her on Twitter and Facebook.
If this has inspired you to pull out your old holiday photo albums I'd love it if you'd share a snap with me. Here's how you can be a part of Travel Timehop.
Pin for later
I love hearing what people think about my blog so feel free to leave a comment below or browse around. You can also find me on Bloglovin', Twitter, Facebook, Instagram, Pinterest, Youtube, Google+ and LinkedIn.