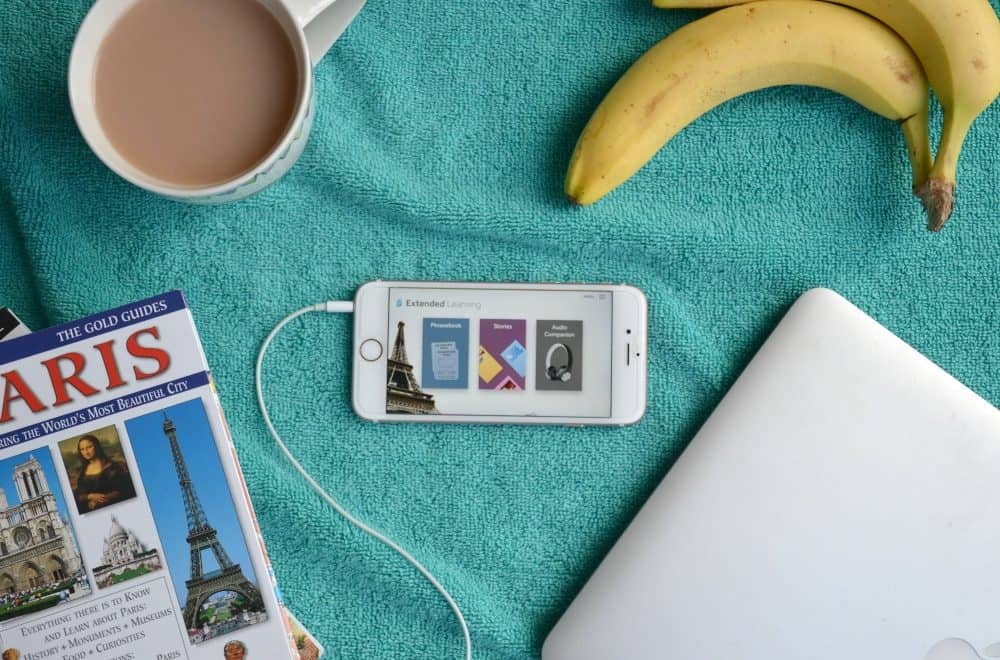 5 reasons to learn a language online – plus WIN a Rosetta Stone course worth £240
Before the summer I started a new learning journey with Rosetta Stone. I'm now getting to grips with the basics of the French language thanks to their online learning platform. Here's a reminder about how my first week went. Read on for a discount code to learn a language online and enter my Rosetta Stone competition.
Over the summer I took a bit of a break from learning while we headed off on our UK road trip. In fact, it's taken me a few weeks to pick up my online language studies again.
And that's OK! The great thing about online language courses with Rosetta Stone is that you can do them at your own pace. Let me explain more and why learning a language online is the best approach for me: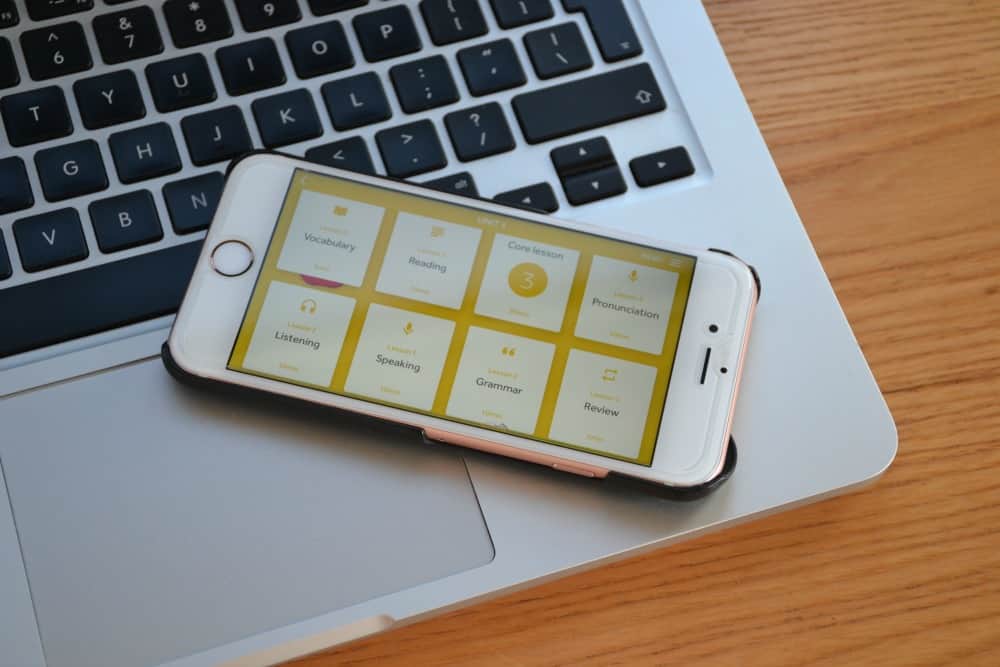 1. Life is busy
One of the major selling points of online learning for me is that I can fit it in around other things without the need to be in a certain place at a certain time. I work part-time, have children in a separate school and nursery, and look after this blog. Sometimes I even do house work! Add to that the fact Mr Tin Box often works away and the logistics of attending a regular college class would be impossible to manage.
2. Bite-sized is best
Rosetta Stone's lessons take between five minutes and half an hour to complete. So I can dip in whenever I have some spare time. It also feels very rewarding to see the lessons ticked off on my screen and feel I'm making steady progress.
3. Immersive learning works
When I learnt languages at school there was always a translation. It might as well have been a 'get out of jail free card' as it didn't help me retain words and phrases as I was constantly thinking in two languages. Rosetta Stone's method of immersive learning throws you in at the deep end and helps you to learn a new language in the same way you learnt your native tongue when you were a child. There are no translations, you simply connect images to words and sounds. And it works!
4. It's fun
As well as the immersive lessons, I can play memory and word games in the Extended Learning area. This helps me apply my learning in a fun way.
5. Live tutor support
While much of the course is done though independent learning I can arrange to speak to a tutor live online. This is what Rosetta Stone call 'blended learning', combining both online lessons and live tutor sessions. It allows you to practice your skills with native speakers and become confident in using your new language.
You can access live tutoring and set up sessions at a time to suit you. This feature becomes available only once you have completed a certain number of online lessons. This is important as the live tutor sessions are all in the language you are learning. I can't wait to schedule my first live tutoring session. It seems like a great way to practice my French skills.
If you like the sound of learning a language online with Rosetta Stone you can try a free demo here and get 50% off your new language when using my promo code 'TINBOXTRAVELLER50' in the cart.
Win a language course worth £240 from Rosetta Stone
The lovely folks at Rosetta Stone have given me a 12-month online subscription to giveaway. This is for a language course of my winner's choice worth £240! To enter simply read the T&Cs below and use the Rafflecopter widget to guide you through submitting your entries. You need to start by logging in with either your email address or Facebook account (NB: this will be used if you win so make sure it's a real one). Entries close at 23:55 on Tuesday 3 October, 2017.
UK entrants only.
The winner will be sent an email from Rosetta Stone to set up the 12-month online subscription for the language course of your choice.
Supplying an email address within the Rafflecopter widget means the entrant is willing to be added to the Tin Box Traveller and Rosetta Stone mailing lists. You are free to unsubscribe at any time.
All entries must be received by the advertised closing time at at 23:55 on Tuesday 3 October, 2017.
The prize is non-transferable and there is no cash alternative.
The winner will be chosen at random through Rafflecopter and will be notified as soon as possible after the draw.
The winner will be contacted by e-mail, if they do not reply within seven days another winner will be chosen.
Events may occur that render the competition itself or the awarding of the prizes impossible due to reasons beyond my control, and accordingly I may vary or amend the promotion and the entrant agrees that no liability shall attach to me.
English law applies and the exclusive jurisdiction of the English Courts shall prevail.
By submitting an entry through Rafflecopter, all entrants are acknowledging and accept the terms and conditions for the giveaway.
The winning entry will be validated and if the instructions for entry have not been followed for that Rafflecopter entry a new winner will be chosen.
Each Rafflecopter entry is a single entry into the giveaway and stands alone as such. Any incorrect entries from the winner only make these entry methods invalid, not all the winner's entries. The winning entry method from them will still be valid as long as it complies with our other terms and conditions.
Entries using any software or automated process to make bulk entries will be disqualified.
The competition may be added to a number of sites for the purposes of promotion.
Disclosure: this giveaway and blog post are a collaboration with Rosetta Stone.