Tips for buying a caravan in lockdown – Campbells Caravans
If you are thinking of buying a caravan as lockdown eases then you may be wondering where to start. The self-contained nature of caravans and motorhomes has lead to a boom in interest in touring holidays. We have been doing caravan holidays for years, so I want to share some of our tips for buying and what you can expect at dealerships at the moment.
*Advertisement feature*
I also want to introduce you to Campbells Caravans and Motorhomes.
Campbells Caravans is open now
Campbells Caravans and Motorhomes is a family-run dealership in Preston, Lancashire. It sells new and pre-owned caravans and motorhomes including Bailey of Bristol caravans and motorhomes, Lunar caravans, Coachman caravans and Swift motorhomes.
The team are experts in talking customers through the different options. They want to make sure you find the best outfit for your family adventures.
Last year we reviewed the 2019 Bailey Phoenix 650. This is a five berth caravan with bunks and a side dinette that is perfect for families of five.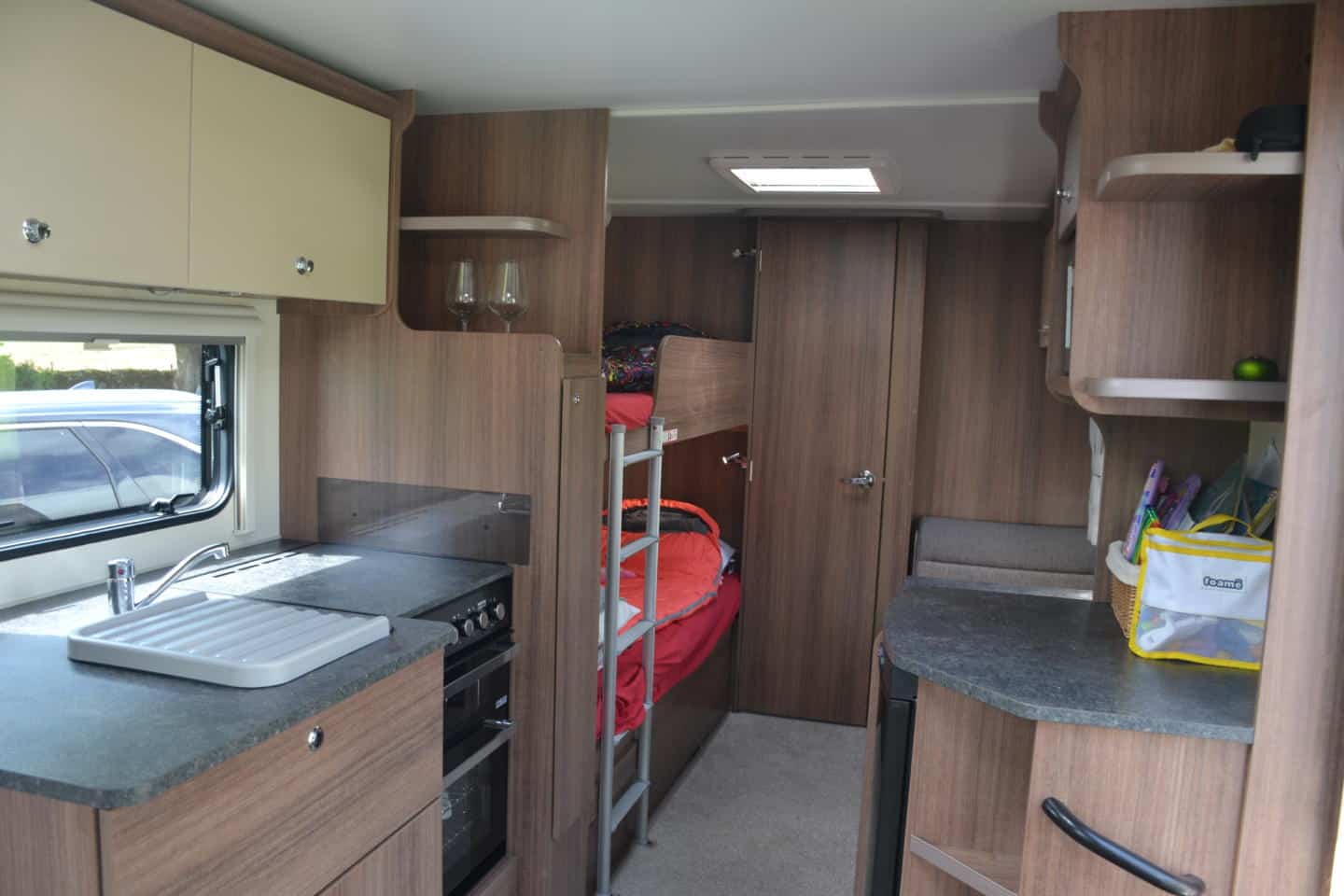 Campbells stock Bailey's newest range of caravans which are built with Alu-Tech construction to make them more robust and durable.
They have compact family caravans like the four berth Bailey Discovery D4-4 through to the twin axel six berth Bailey Pegasus Grande Turin and Bailey Pegasus Grande Palermo for larger families.
If you'd prefer a motorhome, they have plenty of four berth options including the Advance, Alliance SE and Autograph ranges from Bailey.
Campbells Caravans also have an accessories shop that can offer everything to make your touring experience a comfortable home from home.
We have found having the extra space of an awning particularly important when caravanning with kids. It's extra play space for them in wet and hot weather, and somewhere for us parents to chill out once they are tucked up in bed.
Why buy a caravan now?
Having you own caravan or motorhome opens up a whole world of lesser explored and quiet destinations from rural fields and small campsites to larger holiday parks in the countryside and by the sea. Some of our favourite family touring sites are in Cornwall.
As you are fully self-contained with your own bathroom and cooking facilities social distancing is a cinch. This means many campsites are welcoming back caravans and motorhomes before tents in 2021. 
Caravan holidays will still be a little different. Not all site facilities like swimming pools and entertainment complexes will be open. But you can still enjoy a scaled back summer in your home from home.
Here's what to expect on UK campsites in 2021.
Read more about caravanning in 2021.
Tips for buying a caravan now
Buying a caravan in 2021 will be a bit different due to social distancing, but here's some tips to help you navigate through the process:
Which caravans should you look at?
Every one has different preferences when it comes to caravan layouts. Our best advice if you are an absolute beginner is to think about the sleeping arrangements first.
Caravans with bunk beds separated from the main living space are our absolute ideal. This allows you to put kids to bed and still have some adult space without sitting outdoors in cooler weather.
If you have older kids you may be more concerned about the size of the bathroom. End bathrooms tend to offer more space for washing and changing in privacy.
Narrow your family caravan search before you visit by looking at layouts online. If a Bailey caravan takes your fancy, you can take a 360º tour of their latest range.
The Bailey Virtual Showroom allows you to check out the layouts, furnishings and features of new caravans and motorhomes. And you don't need to leave the comfort of your own home.
Social distancing at dealerships
When you have decided to visit a dealership it is likely you will need to make an appointment. Contact them in advance to avoid disappointment.
When you arrive there may be one way systems and limits on the number of people in showrooms and different areas of the dealership site. If you are able to visit without your children this may make looking around caravans and motorhomes easier.
Staff may wear gloves and masks while showing you around. You may be required to do so as well.
Each caravan dealership will be able to advise you how they are looking after the health and safety of staff and customers at this time. Always check before you visit a caravan dealership.
Completing the purchase of your caravan
If you find the perfect caravan for you, the dealership will discuss the handover process.
You may also get a virtual handover with video instructions on how to use your caravan rather than a demonstration in person.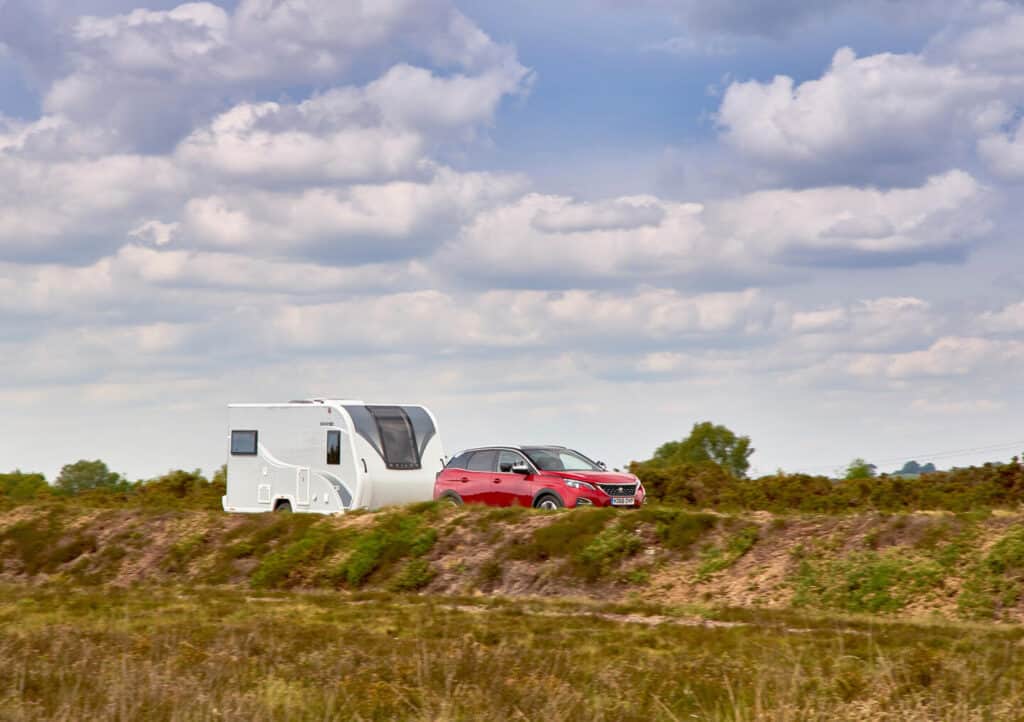 What caravan equipment do you need?
If you are totally new to caravanning there are a few things you will need to buy before you hit the road for your first caravan holiday.
Water and waste bottles, gas, a caravan step, wing mirrors and a hitch lock are all essential. But there are plenty more things we'd not leave home without.
If you are looking to have items delivered, why not check out Prima Leisure – the home of Bailey Parts & Accessories – for items both Bailey-specific and from other brands.
Check out my full caravan equipment list for beginners.
Disclosure: this is an advertorial feature written with Bailey of Bristol.
Have you got the touring holiday bug? If you are thinking of buying a caravan for 2020 and beyond then why not save this post for future reference on Pinterest?