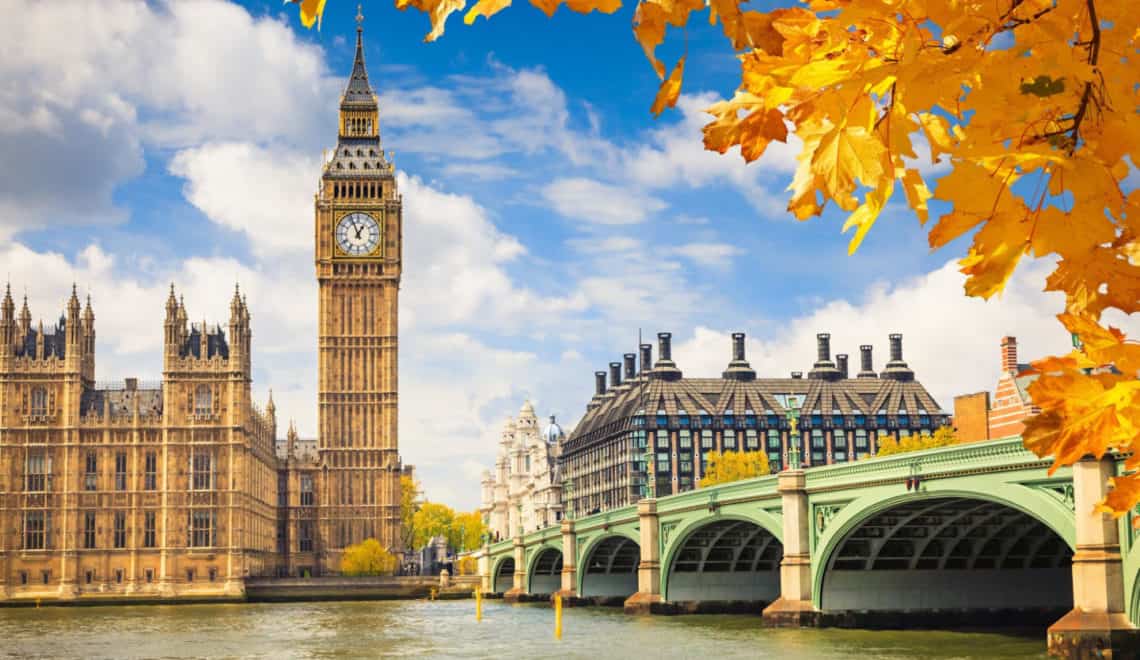 5 reasons why Autumn is the best time to visit England 
If you're wondering when is the best time to visit England then you may immediately think of the Spring or Summer months. Well, there are advantages to both – better British weather being one of them…sometimes! But exploring England outside the peak holiday season has its advantages too. 
*Advertisement feature*
The team organising hospitality for this year's Quilter Internationals have asked us to share our reasons why you should consider visiting and travelling around England in the Autumn.
Not only that, while local and national travel is still uncertain during Summer 2020, planning for the Autumn gives us all something to look forward to.
Visit the cities without the crowds
UK city breaks with kids can be challenging when you are navigating your way through peak season crowds. Visit England in the Autumn and you'll spend less time queuing at big attractions. You'll also find it easier to bag accommodation in the right location at the right price.
Visit an English city like London, Bristol or Bath in the Autumn and you'll have a much more relaxed and enjoyable time. This is why it's the best time to visit England. Particularly if you enjoy looking around big cities without the jostling.
Here's some outdoor things to do in England this autumn too.
Enjoy Autumn sporting fixtures and events
If you travel nationally or internationally for sports matches and events then there's plenty happening in England in the Autumn:
The Women's T20 cricket starts in September
In 2020 the Great North Run and London Marathon will take place in September and October respectively. This is after these events were rescheduled from earlier in the year
The Quilter Internationals, when the England Rugby Team will take on New Zealand, Australia, Argentina and Tonga at Twickenham, take place in November.
Take advantage of quiet beaches
So you may not be able to bathe in the sun on the beaches in Devon Norfolk and Kent. But you'll find it easier to pick a spot for a picnic without battling through hoards of beach-goers.
You'll also find deals on family accommodation like holiday parks in Cornwall where there's a brilliant choice of beaches to choose from.
If you're thinking of taking a dip in the sea, the Autumn is when the waters around England are still warm. However we do recommend wetsuits all year round in the UK!
Here's some coastal holiday destinations you might like to check out for an October half term holiday.
What do you think? Is the Autumn the best time to visit England?
Disclosure: This is a collaborative post with Keith Prowse.