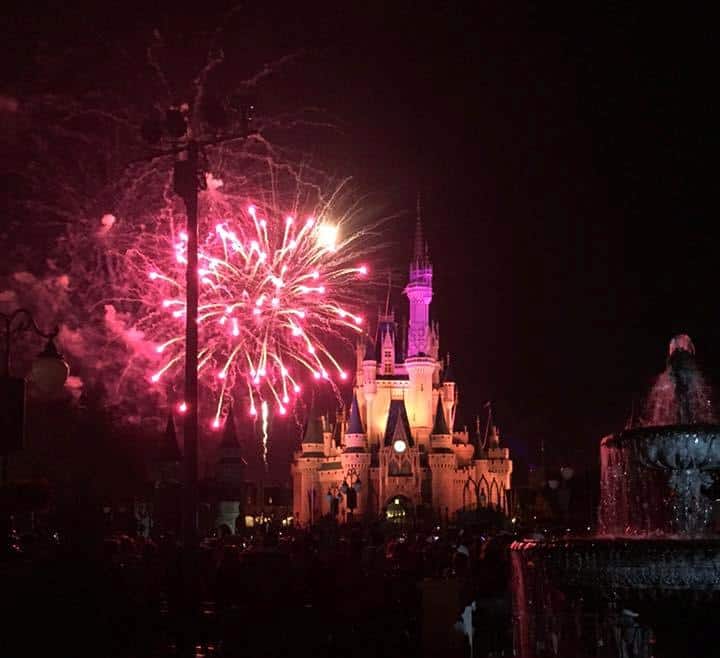 #TravelTimehop series edition #24 – Rainbows are too beautiful
Welcome to another Travel Timehop where I share moments from memorable trips. Throughout 2016 I'm inviting fellow bloggers to tell me about their favourite adventures. This week it's the turn of Ann at Rainbows are too beautiful.
Ann's blog shares her positive thoughts, ideas and experiences of life with her autistic and neurotypical kids. Her Travel Timehop talks about the preparations her family went though ahead of a huge holiday experience and how it ended in a triumph. Enjoy!
When are we time-hopping to?
Last evening of our Easter holiday 2016.
Where in the world?
200ft infront of Magic Castle, Disney World, Orlando, Florida.
Rainbows are too beautiful's moment
Anthony is one of the 75% of people with autism who is verbal. This means that, unlike his brother (who is five and doesn't talk), he can try to say when something is upsetting him. Enabling him to describe how he is feeling is part of the our job as autism parents and we do our best to calm Anthony's anxieties and help him understand and communicate how he is feeling.
And like many people with autism, Anthony has been able to tell us that he is scared of fireworks. It's common for many kids including our neuro-typical daughter to be scared of the loud blasts and bangs that accompany the beautiful lights on the night sky. Some children with autism are sensitive to sounds, you may see them covering their ears when you vacuum or near busy roads. Anthony has been able to tell us that it's the sudden bangs, effectively the unpredictability of the loud noises of fireworks, that scares him.
Recently, we went Disney World over the holidays with a large family contingent. Trust me, it is no small feat taking five kids all under 8, with the oldest three having multiples of autism, ADHD and hyper-mobility amongst them. That's why we went with six adults!  All of those going would love to see the end of day light parade, show and fireworks by the Disney Castle. As autism mummy I think, bright lights, loud noises, crowded spaces, losing kids in the dark…to name but a few. But sometimes you just have a feeling that actually this could work and you prepare what you can and then go for it.
The biggest preparation was with Anthony. A while before we went on holiday we talked to Anthony about him having autism and ADHD. We wrote a social story for Anthony that explained why he found some things easy, some things difficult and that he and we can help him when he feels he is finding something hard or confusing.
With his new found, "I have autism and ADHD" knowledge we were able to help Anthony focus on a few things prior to the fireworks. First was how he could help himself, by not focusing on his fear. Once Anthony had told us about being scared a few times we then asked him to try and not talk about it after that because talking about it made him feel more anxious, like dwelling on a problem. He would still start to mention it many times of course and then stop himself. Secondly, we asked him to trust us that just as his social story said, we would help him if he found it difficult and we could leave at any time if he really wanted to.
Of course, when the lights went low and the music started, Anthony was still extremely nervous, but after a few bangs with a loving adult by his side he was mesmerised. Disney do a fantastic light and firework display. They incorporate a story to music and use characters that the children know and love. Anthony was totally enthralled. He was jumping around and squealing with excitement like Tigger himself. His knowledge and trust resulted in a moment of anxiety becoming and experience of joy, for us all.
So for us it's more than a picture of fireworks. It's a picture of triumph. Well done my son. Another success you can be proud of and enjoy.
What fantastic news that Anthony was able to overcome this fear and enjoy the fireworks so much. Thanks to Ann for taking part in Travel Tmehop and introducing us to Anthony. If you'd like to read more from Ann hop over to her blog, or follow her on Twitter, Facebook, Google+ and Pinterest. 
Travel Timehop is going to be taking a break over the UK summer holidays but I still want to hear from you! If you've been inspired to pull out your old holiday photo albums I'd love it if you'd share a snap with me. Here's how you can be a part of Travel Timehop.
Pin for later
I love hearing what people think about my blog so feel free to leave a comment below or browse around. You can also find me on Bloglovin', Twitter, Facebook, Instagram, Pinterest, Youtube, Google+ and LinkedIn.