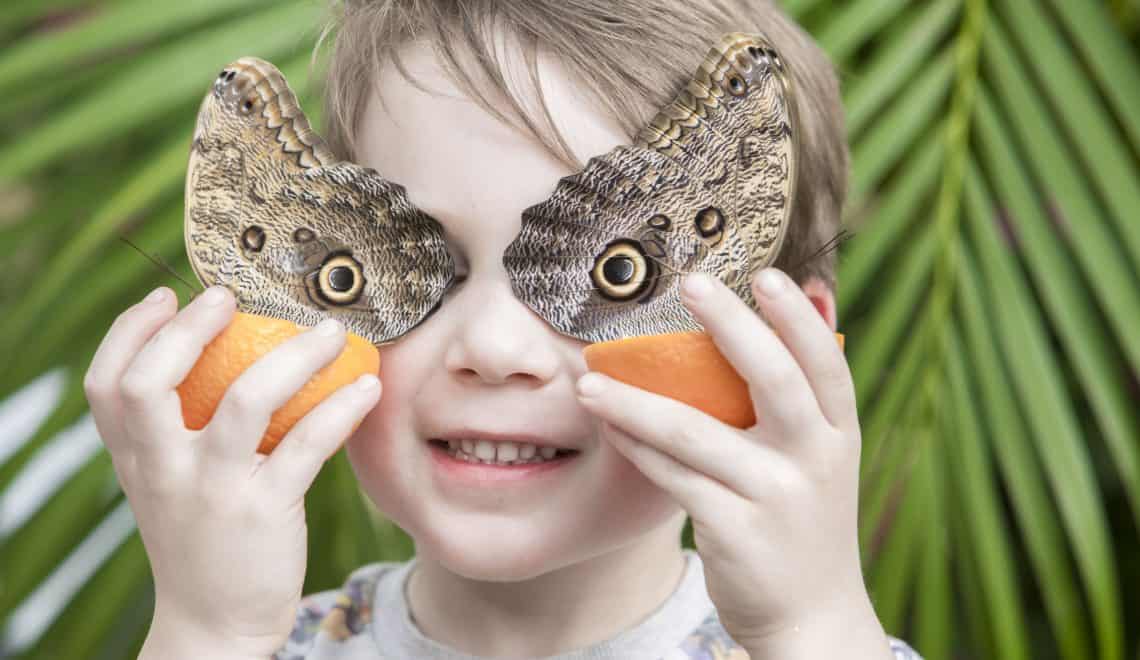 Fun things to do during May half term in England, Scotland and Wales
With May half term just around the corner my thoughts have turned to what activities I'm going to fill our days with while the girls are off school and nursery. Our plans are to travel to Hampshire to spend time with family and friends. I also have a couple of days out planned in the area. If, like us you're staying in the UK you might want to check out these fun things to do during May half term (2018) that I've spotted around England, Scotland and Wales.
If you can recommend any other family events happening during the half term holiday then pop them in the comments below.
Fun things to do during May half term
Taste of Grampian food festival in Aberdeenshire – 2 June, 2018
If your kids love getting their hands dirty in the kitchen maybe they can pick up some culinary tips from top celebrity chefs like James Martin at Scotland's largest one-day food festival. Taste of Grampian is a celebration of the region's food and drink producers with more than 180 stands and plenty of cookery workshops. For more information visit tasteofgrampian.co.uk.
The Green Man Festival in Plymouth – 26 to 27 May
This celebration of springtime is a free family event during which a giant Green Man will be created by artists and volunteers. The festival includes medieval knights in shining armour, archery, a celebration of British wildlife, circus acts, and hog roasts. For more information visit visitplymouth.co.uk.
How does you engine go at Haynes Motor Museum in Somerset – 27 May to 2 June
Motor mechanic enthusiasts young and old will enjoy this informative tour and talk about the fascinating principles of the glorious internal combustion engine. Tours are recommend for children aged 5+ and must be booked in advance. The Museum is open every day throughout half term. For more information visit http://www.himm.co.uk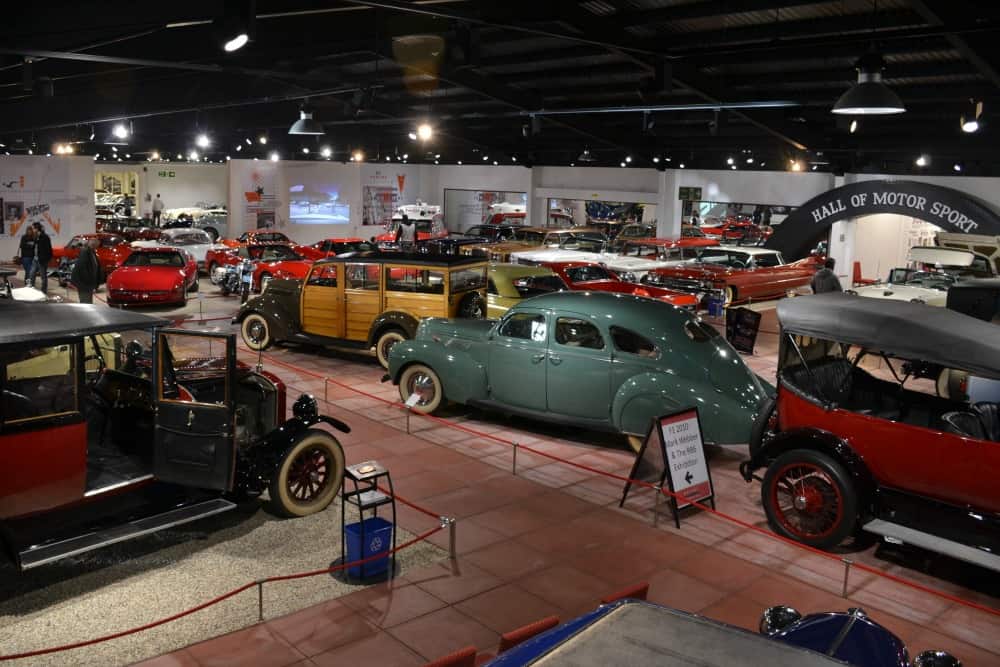 Chiltern Walking Festival in Berkshire, Oxfordshire, Buckinghamshire, and Hertfordshire – 19 May to 3 June
There are more than 50 child-friendly guided walks included in this year's Chiltern Walking Festival across four counties. Families can pick from activities designed to excite children's imaginations and give them a long-lasting love of the great outdoors. Why not go on a hike to spot wildflowers and butterflies or incorporate child yoga into a leisurely wander? You can also take a guided walk around the woods and fields of Roald Dahl's home village of Great Missenden to discover the places which inspired his stories. Many of the events are free. For more information visit visitchilterns.co.uk/walkingfest.html.
A Victorian garden party at Osborne House on the Isle of Wight 29 to 31 May
Celebrate Queen Victoria's birthday with a fabulous party at her favourite home by the sea. Visitors to this English Heritage attraction can enjoy a traditional garden extravaganza with side saddle riders, jugglers, sideshows and, of course, a royal birthday cake. For more information visit english-heritage.org.uk
Visit the National Portrait Gallery in London – open every day
Come face to face with historic figures like Henry VIII, Shakespeare and Jane Austen at the National Portrait Gallery. There are also three free family activity trails to enjoy over half term. Youngsters can visit the FAB (Family Activity Base) cart for free activities including a Pop-Up Gallery where they can create their own portraits or 3D models. For more information visit npg.org.uk
Meet penguins in the Cotswolds – 26 May to 3 June
Hop along to Birdland Park & Gardens over the May half term holidays and join in their Penguin Week celebrations. There's a packed programme of penguin-themed events and activities taking place throughout the holidays. The Bourton-on-the-Water wildlife attraction is home to England's only breeding colony of king penguins. The kings share their beach-themed home with a group of comical Humboldts. For more information visit birdland.co.uk.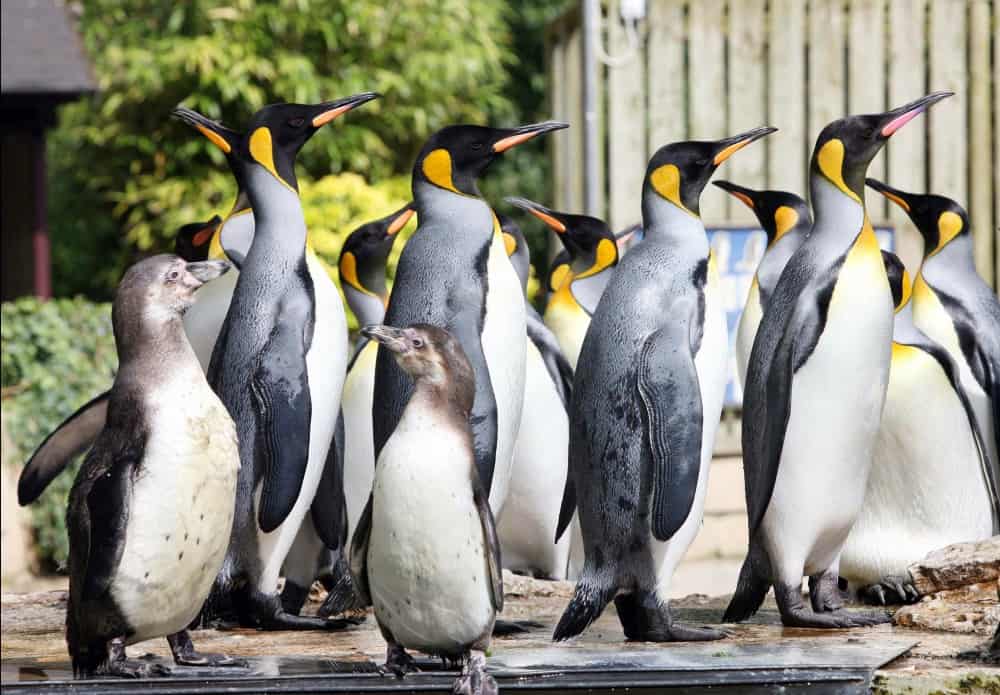 Spies and soldiers at Beaulieu in Hampshire – 26 May to 3 June
Enter the world of spies and soldiers at the National Motor Museum this half term. Become a secret agent and follow the trail to discover hidden car parts and match them to the secret blueprint concealed in Palace House, then make a cipher wheel to crack the coded message. Beaulieu was the wartime finishing school for SOE, where secret agents learned vital espionage skills before embarking on dangerous missions. During May half-term, test your skills and search the Beaulieu grounds on your own training mission. For more information visit beaulieu.co.uk.
Walk with dinosaurs at Wookey Hole in Somerset – 25 May to 3 June
Wookey Caves is going Dinosaur mad for the May half-term! Meet and walk among the new animatronic dinosaurs and see how many you can name. Enjoy Age: Dawn of the Dinosaurs at the 4D cinema, take a tour the famous caves, meet the Witch of Wookey Hole. There are more than 20 indoor and outdoor attractions included in the ticket price. For more information visit http://www.visitsomerset.co.uk/whats-on.
Embrace dirt at the Lost Gardens of Heligan in Cornwall – 26 May to 3 June
Head to The Lost Gardens of Heligan near St Austell for its Wild Week of outdoor adventures. Begin at the Wild Tribe Yurt and pick your tribe before testing your animal instincts on an outdoor assault course. Take part in musical workshops and join in a sing-along around the campfire. All activities are included within normal garden admission prices. For more information visit heligan.com/.
Get on the tail of Peter Rabbit in Cumbria – every day until September
Fans of one of Beatrix Potter's best loved characters will find plenty of Peter Rabbit themed events happening in the Lake District over the half term holiday. If your kids have seen the latest box office adaptation of Peter Rabbit like mine they'll enjoy having the story brought to life on stage at The World of Beatrix Potter at Bowness-on-Windermere. The show also features the characters Jemima Puddle-Duck, Mr Tod and Tommy Brock with music, special effectives and dance. For more information visit hop-skip-jump.com.
T Rex: The Killer Question at Longleat in Wiltshire – 24 May to 3 September
As part of Longleat's celebration of the wonderful and weird world of predators, it's inviting park visitors to get up close and personal with a Tyrannosaurus Rex. Find out whether it was really as fearsome as its reputation in this installation all the way from the Natural History Museum. For more information visit: www.longleat.co.uk
Explore the new tropical house at Marwell Zoo in Hampshire – open every day
Animal fans will love a visit to the new Marwell Zoo Tropical House, which allows visitors to step inside a rainforest habitat. Even better, kids will be fascinated to hear how the exhibition is powered by poo collected from enclosures around the zoo.
Climb up into the canopy for a birds eye view of the tropical animals, waterfall and forest floor. In amongst the foliage you might spot a Linn's two-toed sloth, mouse deer, or pygmy marmosets on their private primate island. There's also a Top Trumps challenge happening around the park during May half term. For more information visit marwell.org.uk/zoo.
Make a flying visit to the butterflies at the National History Museum – every day until 16 September
The National History Museum's Sensational Butterflies exhibition gives visitors the chance to admire everything about the world of tropical butterflies. There are feeding stations where the butterflies can be observed in close detail while feasting on flowers and fruit, as well as exhibitions explaining why they are so colourful and how long it takes for a caterpillar to transform. For more information visit nhm.ac.uk/sensational-butterflies.
Flavour Fest in Plymouth – 1 to 3 June
Savour a taste of the South West's thriving food and drink scene at the region's largest culinary festival. The weekend event will see Plymouth Piazza transformed with stalls brimming with local delicacies, live music and a marquee bar. With more than 100 traders showcasing the best regional produce – as well as cookery demonstrations from talented local and celebrity chefs. For more information visit: visitplymouth.co.uk
Get creative at Manchester's Museum of Science and Industry – 26 to 27 May
Take your budding scientists to Manchester's Museum of Science and Industry over the Bank Holiday Weekend for a special event aimed at celebrating the art of making things. MakeFest gives visitors of all ages the chance to get involved in DIY tech, engineering, craft and creativity. You can solder, stitch, print, code and engineer products of your own design and a few under the guidance of the museum's expert Explainer Team.
Family-friendly events, shows and workshops will continue throughout half term. There may be a small charge for some activities. For more information visit msimanchester.org.uk.
Countryside fun at the Royal Bath and West Show in Somerset – 30 May to 2 June
If your kids are as fascinated as mine by enormous tractors then the historic Royal Bath and West Show is a winner of a day out. It is one of the oldest surviving agricultural shows in England and takes place over four days so you have plenty of time to visit. There will be more than 4,500 livestock, sheep shearing, vintage machinery from the past 100 years and the very latest farming technology on display. In the main ring entertainment will include dancing diggers, horse and cart racing, live music and show jumping. For more information visit bathandwest.com/royal-bath-and-west-show.
Animals of the Ice Age at Howletts in Kent – 26 May to 3 June
Take a guided tour through the land that time forgot, marvelling at life-sized mammoths, giant sloths and sabre toothed smilodons hiding along wooded walkways. As well as the historical additions to half term fun at Howletts you can also see more than 400 animals, including Kent's only giant anteaters, the largest herd of African elephants in the UK and more gorillas, tigers, leopards and monkeys than any animal park in the county. For further information visit aspinallfoundation.org/howletts.
A family-friendly festival in Wales – 26 May
For a family-friendly and free festival head to Aberdare near Cardiff over the Spring Bank Holiday Weekend. Aberdare Festival 2018 boasts an outdoor music stage featuring live local performers throughout the day with something for all musical tastes and ages. There's also plenty of action-packed activities going on to keep kids entertained, like a family fun fair, zip wire, zorbing balls, and boating on the lake. For more information visit aberdarefestival.co.uk.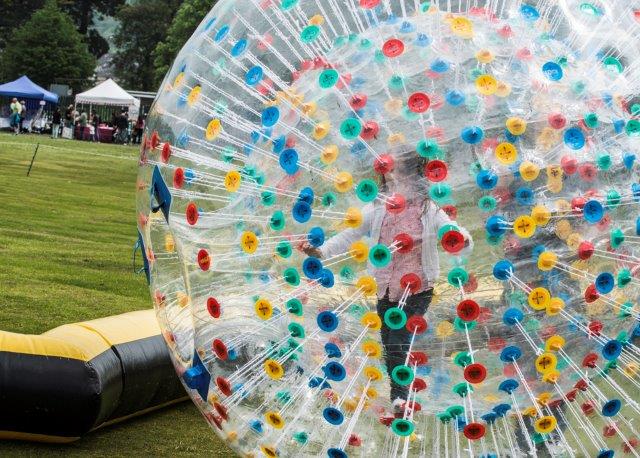 Go back in time at some of English's most historic sites – every day
Imagine being given a tour of some of England's most historic places by characters from the past. The English Heritage Cities app has been designed to help people do just this and is a great way to bring the past to life for youngsters. The app merges information and videos about important moments in time with locations in country's most historic cities. Trigger points at places like Durham Cathedral in Durham work with the app to share stories about the earliest stirrings of recorded English history and the Benedictine monks who worshipped there. Durham is one of 12 historical cities to host the project using ground-breaking augmented reality (AR) technology. You can also use the app in Carlisle, Lancaster, York, Lincoln, Chester, Stratford, Oxford, Cambridge, Greenwich, Salisbury and Bath. The good news is that using the free AR app isn't restricted to half term. Download it and keep it for future holidays. For more information visit heritagecities.com/stories/explore.
Don't forget to recommend your favourite fun things to do during May half term in the comments below.
Thanks to all the attractions for supplying the images for this post.
Pin for later