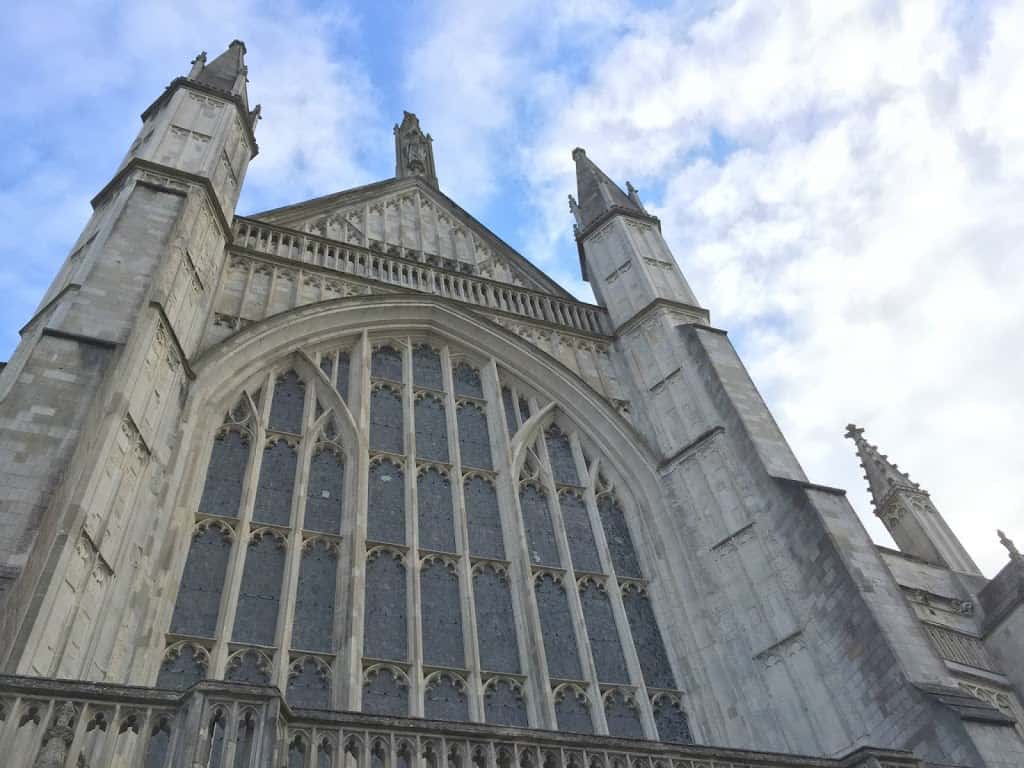 Seven reasons to visit Winchester with kids
When it comes to historic cities there are few with more of a back story than Winchester in southern England. Once the nation's capital and the seat of power for none other than King Alfred the Great, Winchester oozes history from every building, street and medieval archway.
Even if discovering the backdrop for British mystery and folklore isn't your scene, the city has plenty to offer families with children of all ages. I'd like to share a few of my reasons to visit Winchester with you.
Follow in the footsteps of King Alfred the Great who ruled England from 871 to 899. He is such an important figure in our history because he is credited with making strategic military moves that led to the creation of England. He was also a scholar who formed important laws of the land and helped to spread literacy. No wonder he has 'The Great' added to the end of his name. The City Walk is a free downloadable guide that takes you on a tour of some of the important King Alfred landmarks, from his statue on Broadway to his last known resting place at Hyde Abbey Gardens. The tour is in three loops, so perfect for families to decide on how far they want to go.
This is the oldest working watermill in the country with more than a thousand years of history. There are hands-on activities for kids to have a go at as well as milling demonstrations. The mill was in regular use up until the early 20th Century and after a recent refurbishment now operates every weekend.
If your kids followed Tim Peake's Prinicipia Mission onboard the International Space Station then a visit to Winchester Science Centre & Planetarium will leave them buzzing. It's home to the UK's largest stand alone planetarium cinema and has loads of hands on activities to get them thinking like scientists. Here's a review of our visit to Winchester Science Centre & Planetarium.
The Great Hall is all that remains of a castle first constructed by William the Conquerer in 1067. It was built in the 13th Century as a replacement to the original hall and has hosted more than it's fair share of historic figures in good times and bad. The Great Hall is most famous today for housing the Round Table, which according to legend is the table used by King Arthur and his knights. Spoiler alert: carbon dating and tree ring evidence date the table to the 13th or 14th Century. Admission to the Great Hall is free.
This has to be one of my favourite reasons to visit Winchester. Each July the city centre is taken over by a band of street performers. There's everything from acrobats to side shows and bite-sized theatre productions all to be found in the narrow alleyways and market squares of this picturesque city. The Hat Fair began in the 1970s and has its roots in busking. Its name comes from the performers placing their hats on the ground and asking their audience to show its appreciation by placing money in it.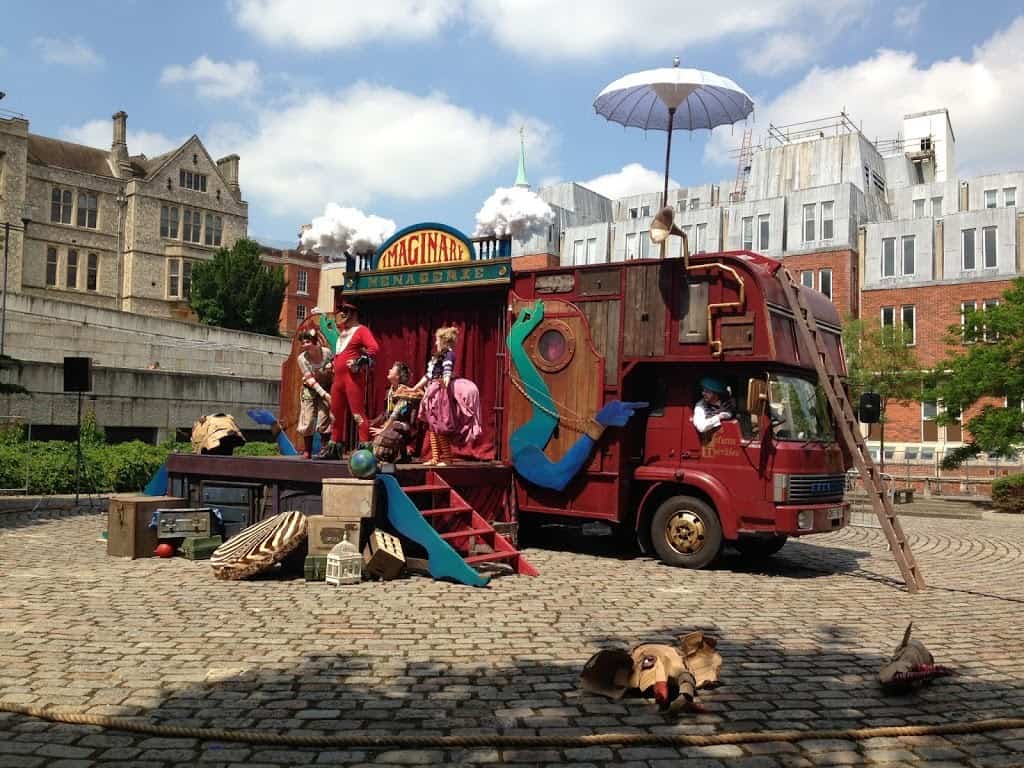 This hands-on museum offers plenty of activities for families as it tells the story of Winchester from Roman times to its place as a medieval capital and onwards through the centuries to when it was the home of Jane Austin. There are recreations of Edwardian and Victorian shops, as well as artefacts for young explorers to sort through. Entry to the museum is free.
Winchester Cathedral is not only the city's most recognised landmark, it is also the home to a stunning array of art and architecture dating back to Norman times. From the ornate medieval tiles on the floor to more than a thousand carved stone bosses in the vaulted ceilings there's so much to take in. Book a tour to make sure you see all the Cathedral has to offer. Families can also ask for a children's tour map to help them discover interesting facts and the stories held in the walls of the Cathedral.
I have to admit that despite living 40 minutes away from beautiful Winchester for 30-odd years I still haven't been to all of these attractions. I hope to change that during our visits to Hampshire so consider this a bucket list as well as my recommendations.
More Winchester family attractions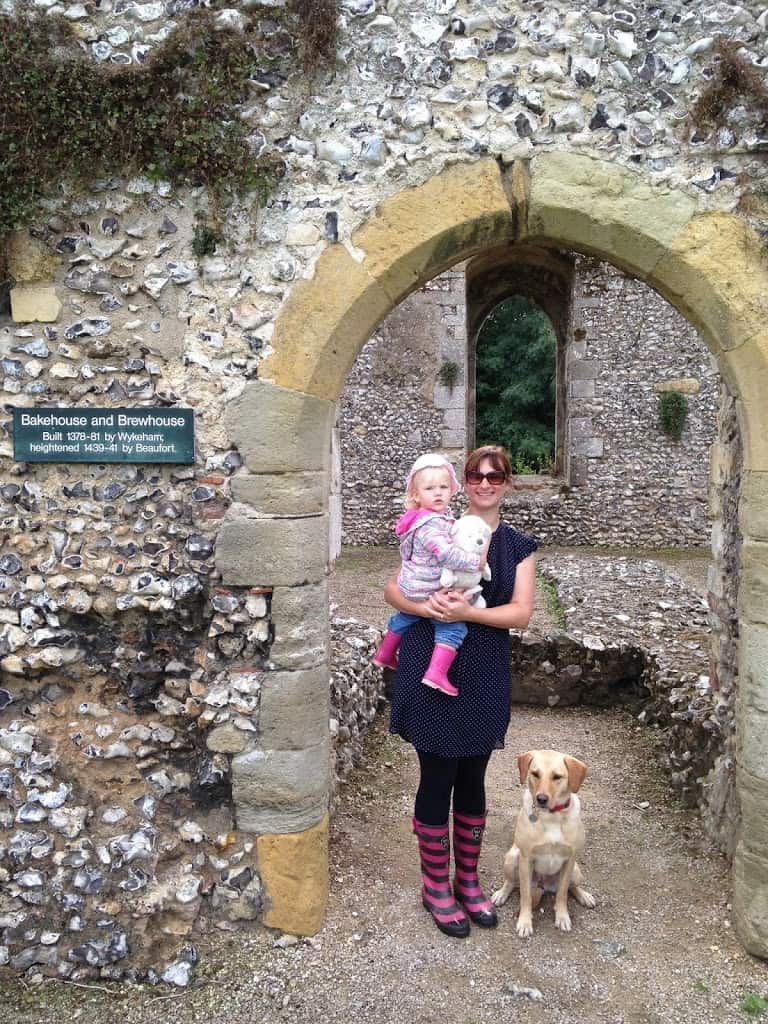 Have you visited Winchester with kids? What attractions would you add to this list?

Photo credit: Winchester Science Centre & Planetarium – Visit Winchester

I love hearing what people think about my blog so feel free to leave a comment below or browse around. You can also find me on Bloglovin', Twitter, Facebook, Instagram, Pinterest, Google+ and LinkedIn.
Planning to visit Winchester with kids? Why not pin this post for later?!