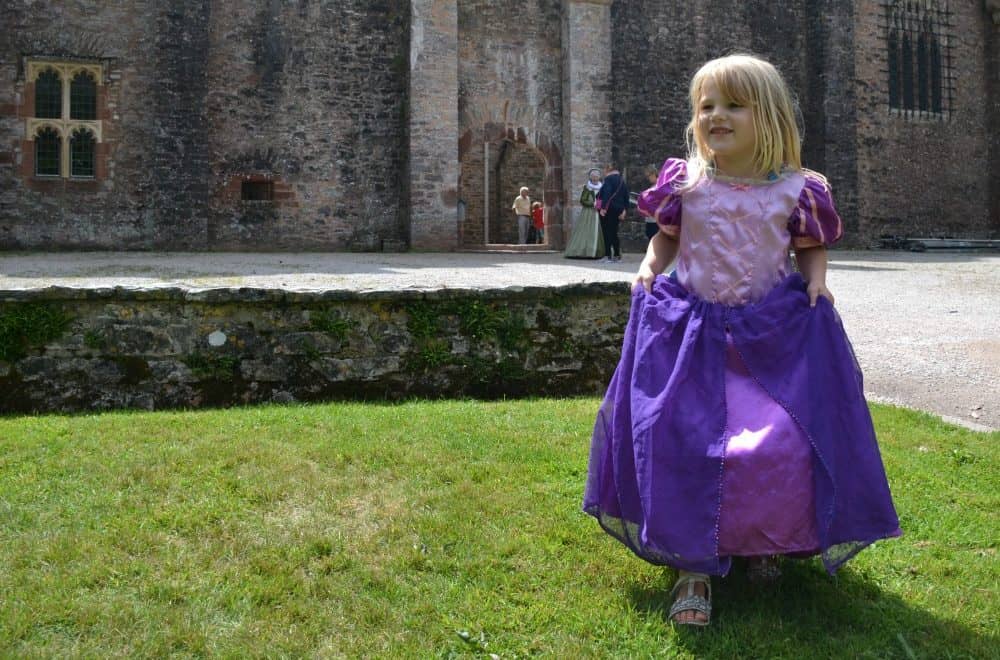 Family fun at Compton Castle Tudor Days
Compton Castle is one of those places where you wished the walls could talk. It's been home to a family of famous explorers, was fortified against French raids in the 15th Century, and has been restored from a ruin. What a tale these bricks and mortar could tell! We visited this intriguing National Trust property during a special event that is one of a series that happens over the summer in Devon: Compton Castle Tudor Days.
A Tudor manor house
Compton Castle near Torquay in Devon was built as a manor house by the Gilbert family in the 14th Century. One hundred years later it was fortified against French raids which were happening in the area and became a castle. From what I've read it never had to put up resistance but it would have made a formidable target. Its fortifications included a portcullis gate and machicolations through which hot oil would have been poured on invaders below. It was a manor house with defensive benefits.
Among its Tudor residents was Sir Humphrey Gilbert who colonised Newfoundland in the name of Queen Elizabeth I in 1583. The Gilbert family lived at Compton until the 1800s when they moved to Bodmin. This is when the castle fell into ruin and was sold.
In the early 1900s, Walter Raleigh Gilbert, a young Royal Navy officer training at Britannia Royal Naval College in Dartmouth, visited his old family home and vowed to restore it. He bought it back in 1931 and began rebuilding it to its former glory. It was headed over to the National Trust in 1951 but the next generation of Gilberts continue to live there and support events such as the Tudor Days.
Things to do during Compton Castle Tudor Days
Play Tudor games
Tin Box Tot and Baby made a beeline for the various Tudor games on the lawn outside the castle and in the interior courtyard. Their croquet, coit and skittles skills would do with some work but they were masters of the cup and ball.
Dress up in Tudor costume
This was the absolute highlight of our visit for the girls who would wander around in princess dresses all day of they could. However, Compton Castle's extensive dressing up wardrobe isn't reserved for children alone. There's also a large collection of adult outfits. Many of the volunteers were also dressed up in Tudor garb which really added to the atmosphere.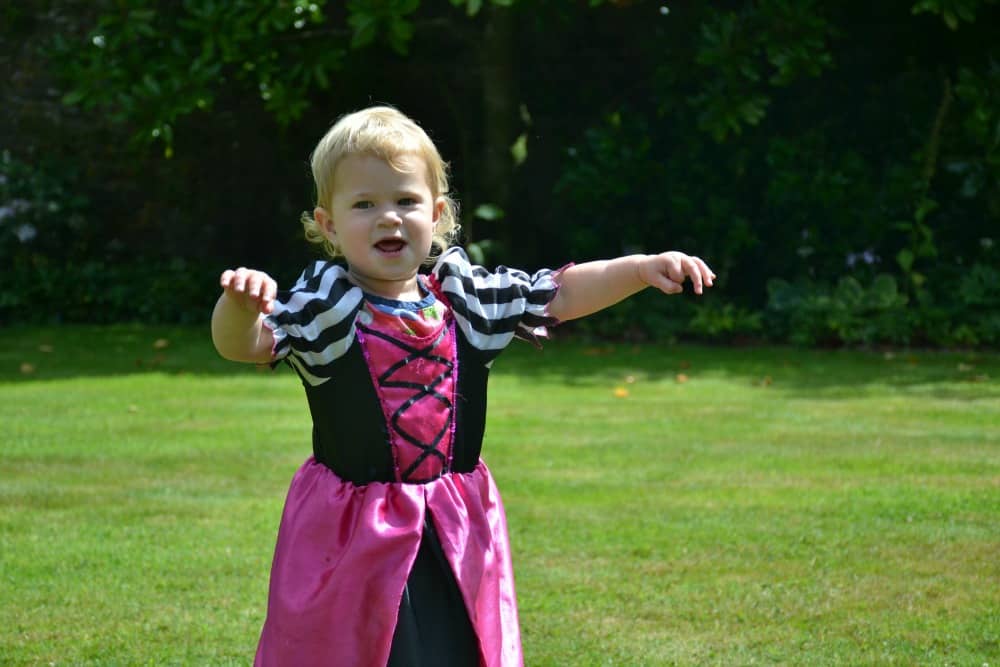 Weave or embroider Tudor-style
This crafty activity in the Great Hall was a bit beyond Baby but there were some fabulous pieces of weaving being produced by other visitors while it drizzled a bit outside.
Take the Tudor nursery rhyme trail
Dotted around the castle were lots of small plaques with Tudor nursery rhymes. Unsurprisingly many of them were familiar. It's amazing how these little tales and sayings stand the test of time.
Other family activities at Compton Castle
Always available to do at Compton Castle are: a walk around the small formal gardens; spotting furry and not so furry reminders of the family crest on the children's squirrel trail; and finding out more about the castle's most famous resident, Sir Humphrey Gilbert, in a video shown in the Tudor kitchen.
To find out when Compton Castle Tudor Days are happening during the school summer holidays check details and opening times on the National Trust website. If you're looking for other National Trust properties in South Devon check out our posts about Saltram House,  Coleton Fishacre and Greenway National Trust.
Have you been to Compton Castle Tudor Days? Or are you a Tudor fan?
Pin this post about visiting the Compton Castle Tudor Days in Devon.