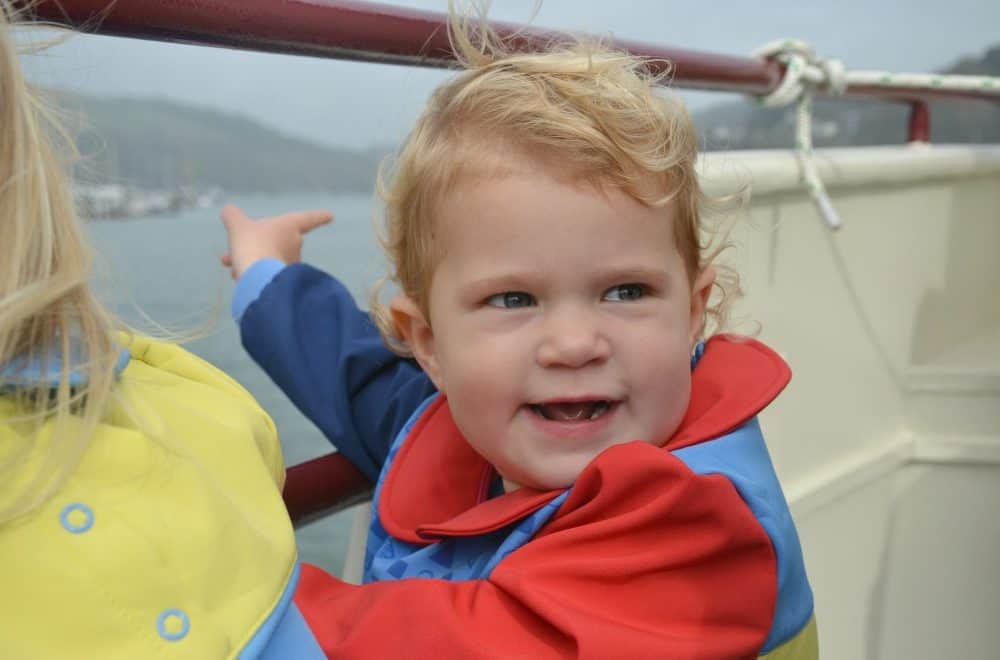 Visiting Agatha Christie's Greenway by boat
Could there be a grander way to arrive at your holiday home than by boat? This is one of three ways you can visit Agatha Christie's Greenway – her Devon hideaway. I think a ferry ride up the River Dart is my favourite, just a touch in front of taking the steam train from Kingswear or Paignton, and miles ahead of making the journey by car.
We visited Greenway by boat from the historic maritime town of Dartmouth, which is just a half an hour ferry ride away.
Greenway by boat from Dartmouth
Boarding the Christie Belle ferry boat at Dartmouth Town Pontoon I couldn't help but be a tad disappointed that we'd picked a damp, grey day to make our trip up the Dart. On a sunny day the pastel coloured houses of Kingswear on the opposite side of the river and the views of Britannia Royal Naval College up the hill are awesome.
As it was they looked a little duller but just as scenic. We didn't let the drizzle deter us and sat on the top deck of the ferry so we got the best possible views.
On your way up the river you are treated to commentary about the wildlife found on the River Dart. We've made the trip plenty of times and have spotted Kingfishers, Atlantic seals and mandarine ducks (escapees from a private collection). You also see points of interest like the ancient village of Stoke Gabriel and another colourful riverside village, Dittisham, which is opposite Greenway Quay – your destination.
The ferry ride is over all too soon and you have a few hours to look around Greenway, which is a National Trust property.
Things to do at Greenway with kids
There's a 10 minute uphill trot from the Quay to Greenway House and gardens – maybe a bit longer with toddling kids or a pushchair as the path is through woodland with steps. If you'd prefer to save yourself for a walk around the gardens then you can take a shuttle transport up to the house. Ask at the kiosk on the Quay if the vehicle isn't already there.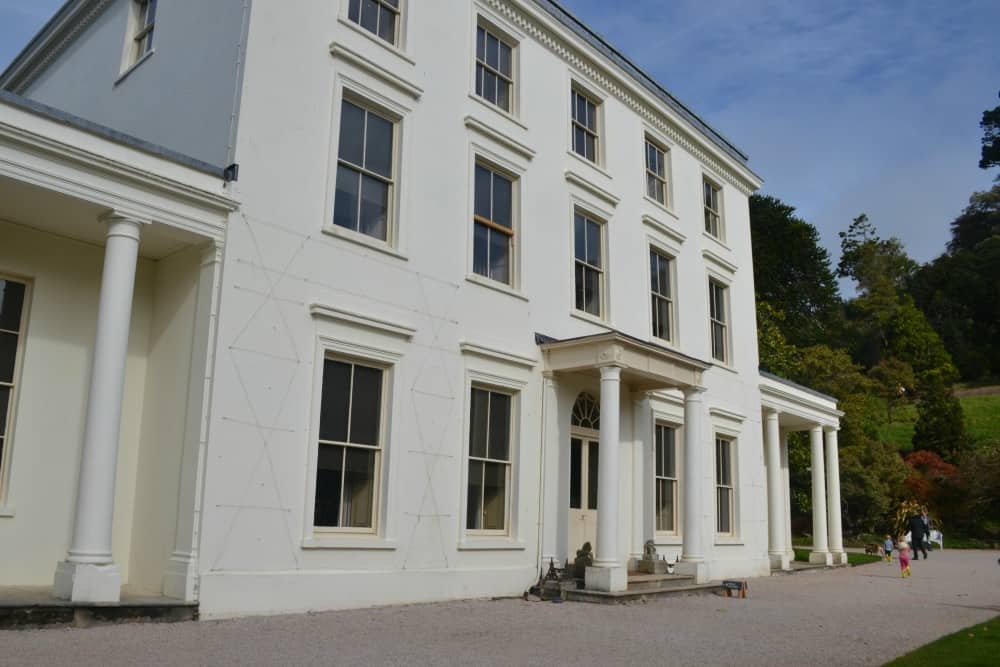 Greenway is a Georgian built house that the Queen of Crime bought before the Second World War. She lived not far down the road in Torquay but fell in love with the property overlooking the South Hams famously saying it was 'the loveliest place in the world'. Christie filled her beloved house with curiosities and finds from her husband's archeological digs. Now looked after by the National Trust, it stands as a fabulous memorial to her literary prowess and his expeditions.
It's every Agatha Christie fan's dream to wander from room to room looking at the hoard of memorabilia. But I would caution against thinking these marvels will keep very young children amused for long. In fact, Tin Box Tot and Baby couldn't have cared less that Christie used to entertain her family and friends with the plot of her latest masterpiece within these walls. Luckily for me and our literature loving friend who was staying with us for the weekend, Mr Tin Box took them outside to burn off some energy.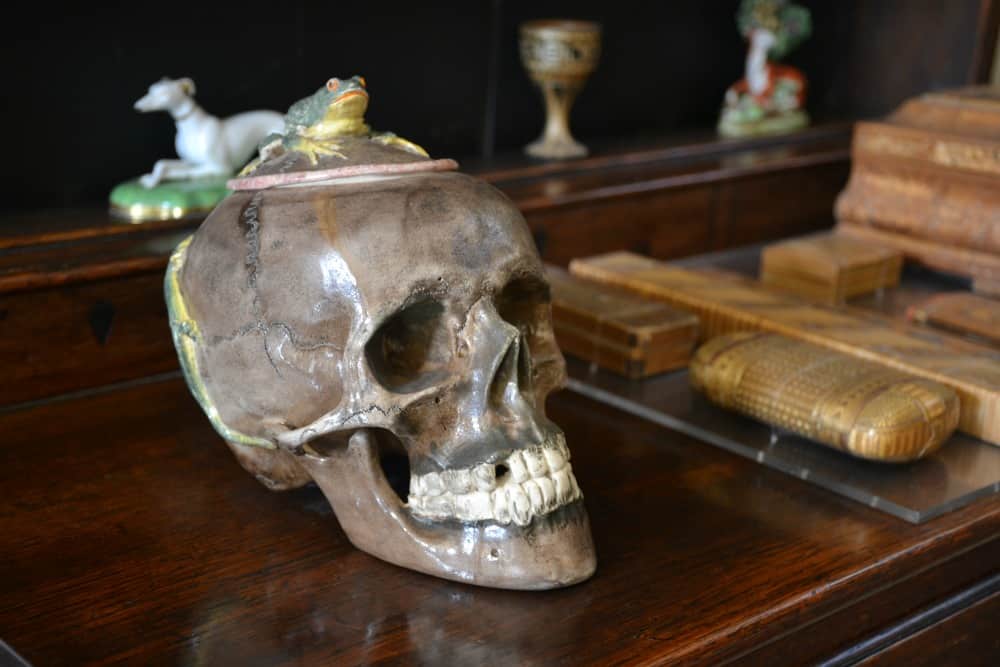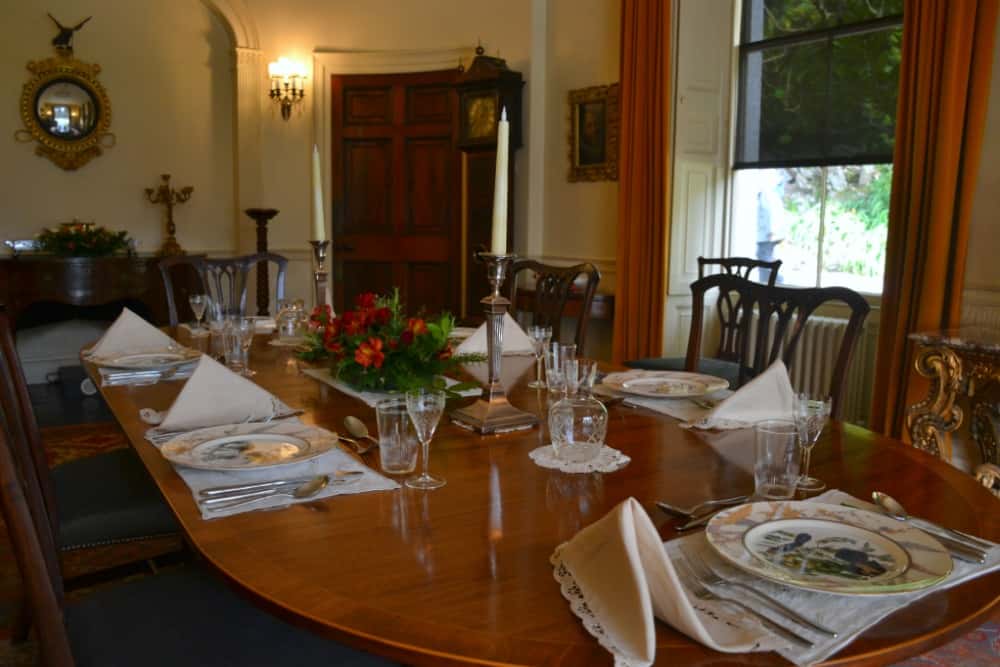 For older children there are two house trails: one themed around the animals to be found among the trinkets and another which challenges kids to spot items on Agatha's packing list for an expedition with her husband.
Outside there's a garden trail, lawn games and a walk down to the boat house where you can find a cannon.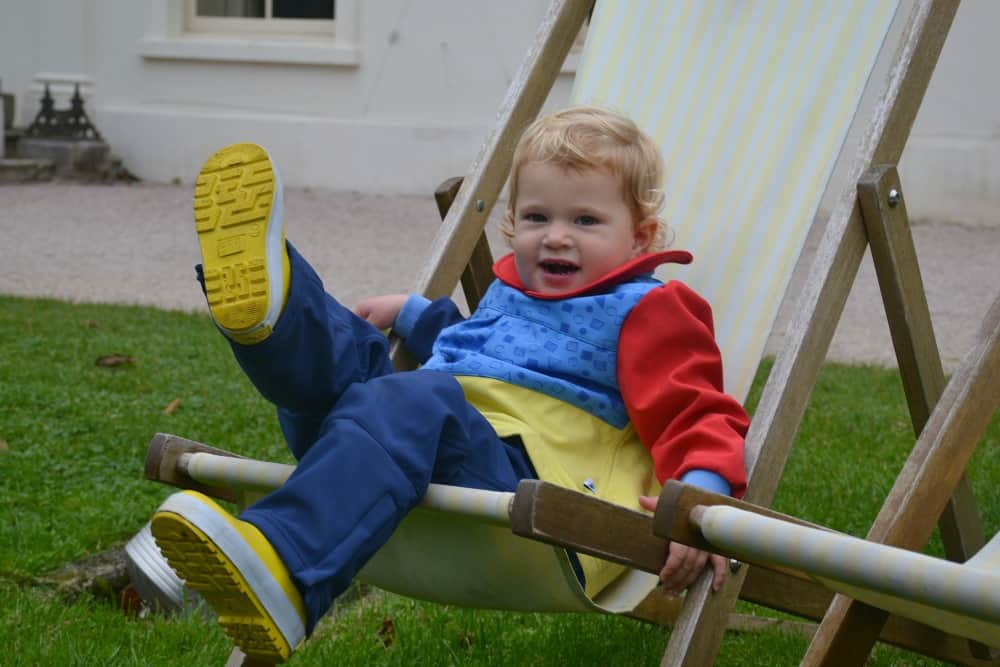 Tips for visiting Agatha Christie's Greenway by boat
The ferry leaves Dartmouth's Town Pontoon for Greenway Quay and Dittisham on the opposite side of the River Dart.
Tickets can be bought online in advance or there are ticket booths at either end of Dartmouth's Boat Float opposite Lloyds Bank and the National Trust shop.
If you are visiting in the summer season use the Dartmouth park and ride as parking in town is extremely limited.
The ferry runs every day from March to October (check the website for exact dates towards the end of the season) with up to eight departures from Dartmouth.
Dogs are allowed on the ferry and in the gardens at Greenway. They are not allowed in the house.
We paid £8.50 for adult return tickets (15 years +) and £6.50 for child return tickets (4 – 14 years). We are National Trust members so did not pay extra to go into Greenway House and gardens. Entry costs £11.60 for adults and £5.80 for children. Family tickets are available. Check the website for full details on ticket prices and opening times.
Visiting Greenway: ferry or car?
We'd definitely recommend visiting Greenway by boat if you are staying on the South Hams side of the River Dart. It's a fun way to travel that turns a visit to what is an intriguing yet small and less toddler-friendly National Trust property into a lovely family day out. If you're coming from the Torquay side then consider taking the steam train from Paignton. Parking at Greenway is limited and must be booked in advance.
If you're interested in taking a boat from Dartmouth all the way up the River Dart to Totnes then take a look at our day on the Round Robin Tour with Dartmouth Steam Railway:
More things to do around Dartmouth with kids
If you're in the Dartmouth area for a few days or longer check out my list of things to do in Dartmouth with kids.
Pin for later