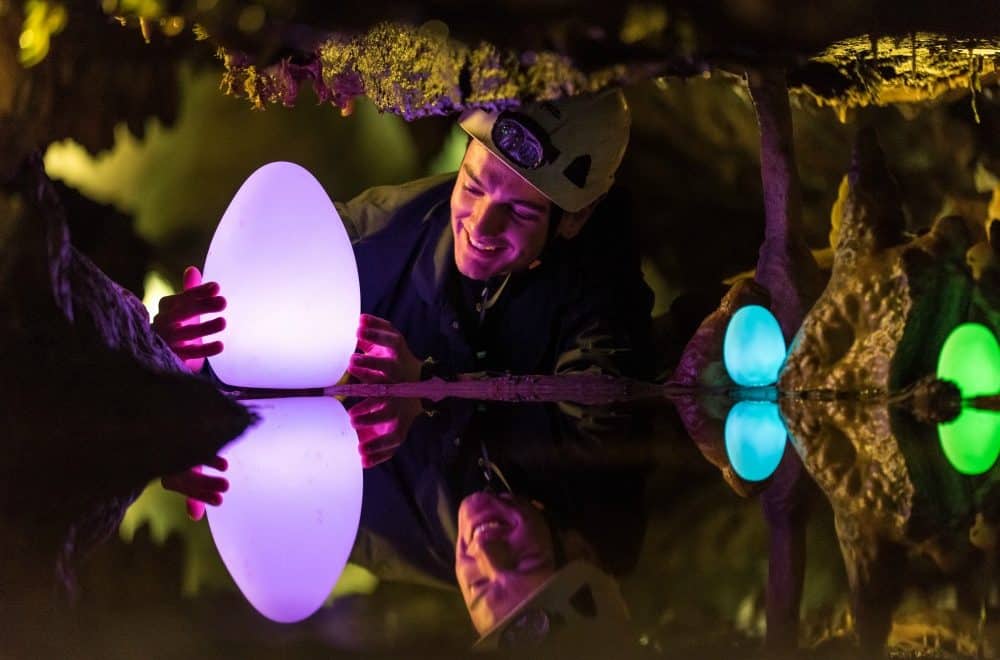 Where to find the best Easter egg hunts in the UK 2018
If you're asking yourself 'where can I find the best Easter egg hunts in the UK?' then look no further.
Check out this year's best Easter egg hunts and family events in my bang up-to date round up for 2019.
We've pulled together some exciting chocolate quests that happen to be attached to great family days out – perfect for the school holidays. Whether you're seeking your nearest National Trust Cadbury Easter egg hunt or something a little less traditional then there's something in this list that is sure to excite the kids (and grown up kids!) in your house.
The best Easter egg hunts in the UK
Go on the botanical trail of eggs at Chelsea Physic Garden, London
You're guaranteed Spring time blooms and a special Easter treat at Chelsea Physic Garden. The garden's unique micro-climate means the season changes earlier here than in the rest of the country, making it the perfect place to enjoy a colourful egg hunt.
The Easter Egg Trail is based on plant clues which lead around the Garden to a secret stash of Rococo Chocolate eggs.
Chelsea Physic Garden, London, Friday 30 March, Sunday 1 April and Monday 2 April. Admission costs: £10.50, Adults, £6.95, children, under fives FREE. Plus £6 per child/person taking part in the Easter egg trail.
Glow in the Dark Egg Hunt at Cheddar Gorge and Caves, Somerset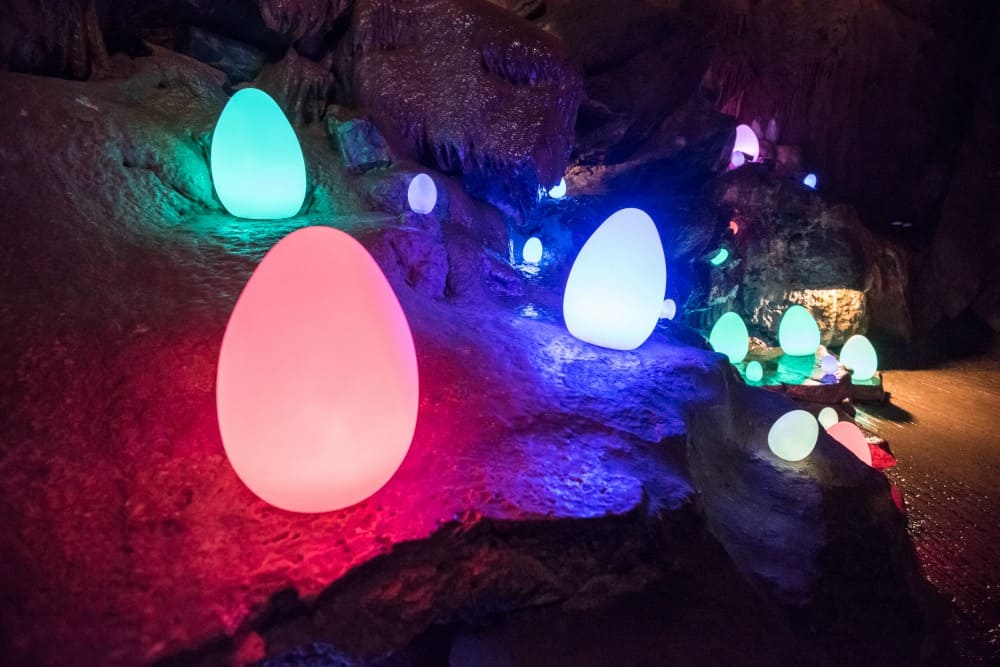 Deep in Gough's cave at Cheddar Gorge there are some unusual additions that are making a special appearance for Easter – glow in the dark eggs! Shrouded in secrecy and mystery the challenge is to find all of the glowing eggs left behind by the Easter Bunny in the caves and chambers.
Grab a trail sheet and egg-splore the cave to crack the mystery code. There will be a tasty reward at the end of your adventure.
Cheddar Gorge, Somerset, Saturday 24 March to Sunday 8 April 2018. Admission costs: £19.95 adult, £14.95 five to 15-years-old, under fives FREE. Save money by booking online in advance.
An egg-travaganza at Crealy, Devon
This Easter is set to be Crealy's best yet as they host the park's biggest Easter Egg Hunt.
Follow clues around the theme park and claim a chocolatey prize at the Piazza Stage. During your visit, you'll also have the chance to meet Crealy's very own Buttons the Bunny. The Easter Egg Hunt Extravaganza will be taking place across the Easter weekend between 11am and 4pm. If this takes your fancy then I am giving away a family pass for up to five people to visit Crealy over the Easter holiday in Devon. Good luck!
If you're looking for somewhere to stay in Devon over the Easter holiday we can recommend Crealy Meadows which is right next to the theme park.
Crealy Adventure Park and Resort, Devon, Friday 30 March to Monday 2 April (plus more Easter fun until Thursday 13 April). Admission costs: £21.95 100cm and over, £16.95 92cm to 100cm, or under 92cm FREE. Save money by booking online in advance.
Hop in a canoe for a waterborne egg hunt in the New Forest, Hampshire
New Forest Activities in Beaulieu offer a great adventure for families and friends on a fun-filled chocolate treasure mission.
Take to the river in a two to four seat sturdy Canadian Canoe, and paddle along the Beaulieu River in search of Easter eggs surrounded by beautiful scenery and wildlife to spot along the way. The experience lasts two hours, includes all equipment and an experienced tour guide. Booking ahead is essential.
New Forest Activities, Hampshire. Cost £28 adult, £22 child or £88 family ticket.
Quest for the Golden Egg at Pirates Quest, Cornwall
Head to Newquay's Pirate's Quest for a chocolate hunt with a difference as Captain Blackbeard and his live pirate crew take you on the Quest for the Golden Egg.
Begin your adventure on board a Pirate Hunter's Ship, the Royal Anne, and go on a journey through the murky streets of eighteenth century Cornwall as you look out for clues that might lead to the discovery of some chocolate gold. This interactive experience is a real departure from a traditional Easter egg hunt and great entertainment for the whole family.
Pirates Quest, Cornwall, Saturday 24 March to Saturday 15 April. Admission cost: £10.95 Adult, £7.95 Child (3-16), Under 3s go FREE.
Join the great hatch at Birdland, Gloucestershire
As well as seeking out ten hidden eggs around the park and listening to daily egg-themed talks and shows, this Gloucestershire wildlife attraction has some egg-stra special new arrivals waiting to meet you in their hatchery.
Dozens of incubated eggs are due to hatch out over the Easter break and visitors will have the rare opportunity of watching the newborn chicks make their way into the world.
Visitors can also go back in time to hunt for dinosaur eggs in the Jurassic Journey trail and explore prehistoric fossils in the Dino Dig.
Birdland, Gloucestershire, Friday 30 March to Sunday 15 April. Admission cost: £9.95 adult, £6.95 child. Save money by booking online in advance.
Seek out chocolate treats at National Trust properties
There are more than 250 Easter Egg Hunts happening at National Trust properties making Easter the perfect time to explore woodlands and historic houses.
Crack the clues that have been cunningly concealed by the Easter Bunny with some help of characters from the past and claim your Cadbury treats. Check the National Trust website for an Easter Egg Hunt happening near you.
Various National Trust locations, Friday 30 March to Monday 2 April. Admission prices vary, members free. Easter Egg Hunt cost: £2.50 per person
Quest for dragon eggs with English Heritage
From Cornwall to Kent and Yorkshire to Essex Dragons have been laying eggs at English Heritage properties ready to be discovered by intrepid explorers.
There are 20 Easter Adventure Quests happening around England. Follow the historical clues and claim a chocolate prize. Check the English Heritage website for one happening close to you.
Various English Heritage locations, Friday 30 March to Monday 2 April. Admission prices vary. Easter Adventure Quest cost: £1 per person.
So those are the best Easter egg hunts in the UK that we know about. What have we missed? Or will you be heading to any of these great events in the next few weeks?
Pin for later