Devon beach walk #2 Blackpool Sands
I've always lived by the sea, so walks on the beach are nothing new. What is new is our location. Since moving to Devon in December we've been able to explore lots of different pieces of coastline as we walk Tin Box Dog and try to tire out our girls.
In January I shared our walk on Strete Gate, which is about 15 minutes from where we live in Dartmouth. This month my Devon beach walk is even closer to home: Blackpool Sands.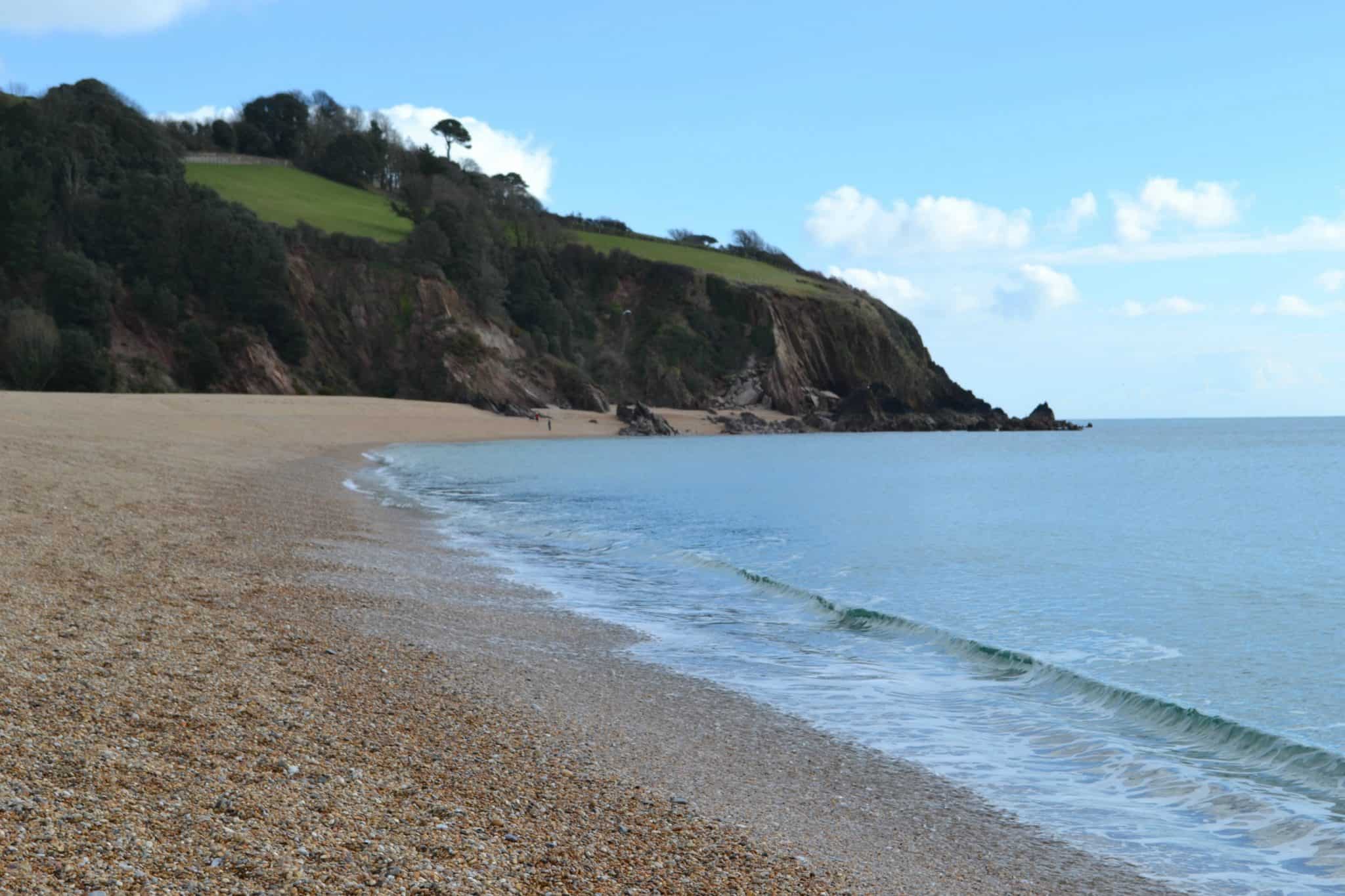 About Blackpool Sands
Despite the name, Blackpool Sands is a shingle beach. It is located in a picturesque cove and has a Blue Flag. If you visit in the summer, when the waters are crystal clear, it's not hard to understand why. The beach is also cleaned daily and has lifeguards from July to September.
At one end of the beach is a fresh water river running down to the sea and at the other end there are rocks, so it's great for little explorers. Closely supervised, of course.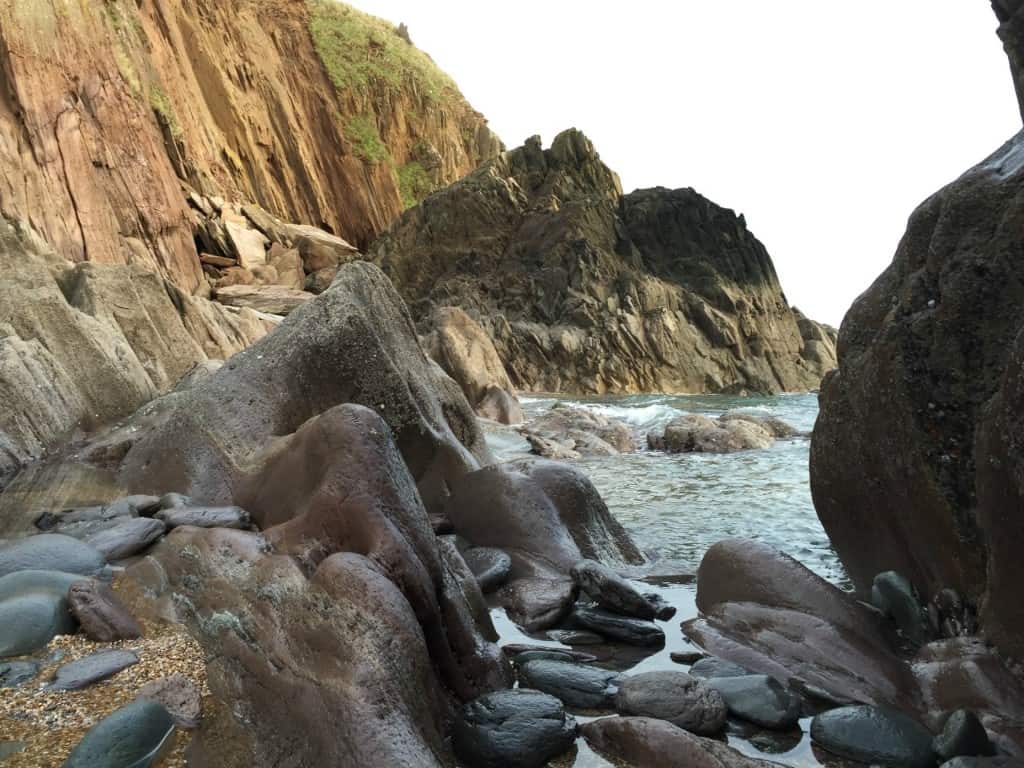 The sloping car park is free during the winter months and there is a daily charge during the summer when more spaces are made available on an adjoining field.
There's loads of facilities at Blackpool Sands including a toilet block, showers, cafe, beach shop and equipment hire.
The beach only allows dogs between November and March – check the exact dates before your visit as these vary.
Our walk
This section should really be called 'Our walks' as we've been to Blackpool Sands many times. And not just since moving the Devon. I visited Blackpool Sands as a child and can remember swimming out into the turquoise waters and feeling a little unnerved that I could see quite far down. The waters really are very clear. I visited again in 2003, this time with Mr Tin Box but well before we had kids. So beautiful Blackpool Sands is not new to us at all. In fact I have to pinch myself that it is now our closest beach.
In recent weeks we've been making the most of the opportunity to visit Blackpool sands with Tin Box Dog before the dog ban and the beach becomes packed with tourists.
My first walk at Blackpool Sands this year was with the girls while Mr TB was working. We walked along to the river and Tin Box Tot enjoyed throwing stones. It began to rain while we were there so we decided to make a slow plod towards the cafe.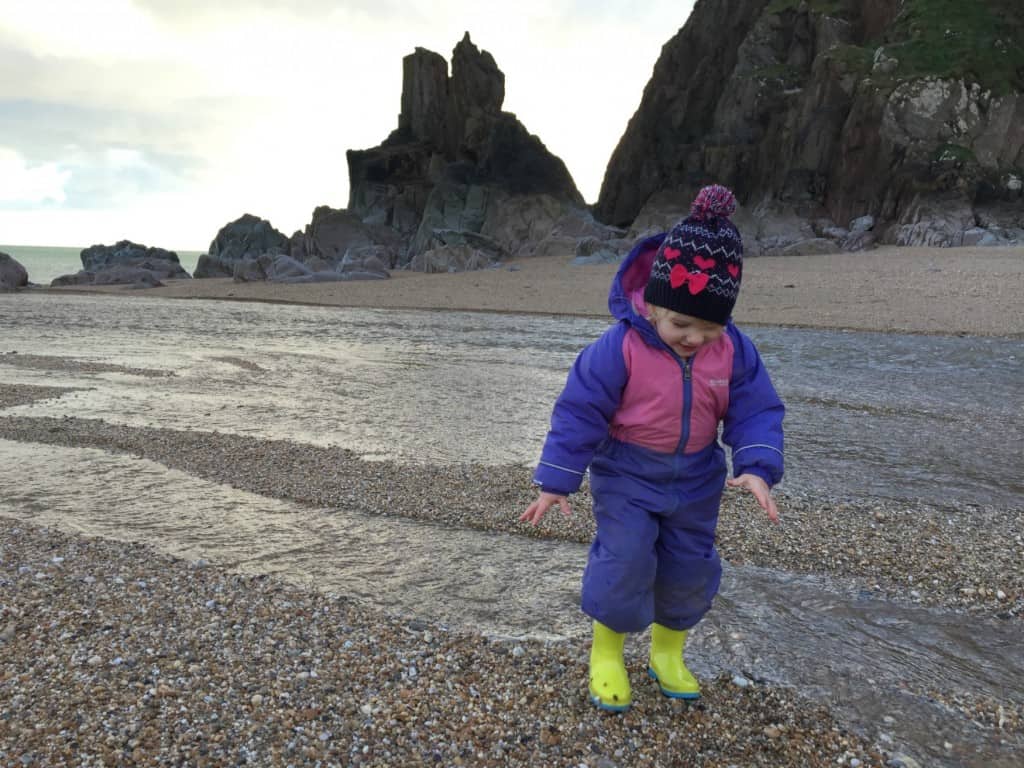 While it's not cheap I can highly recommend Venus Cafe for its great choice of children's and adult meals. You certainly get good value.
When I told Mr Tin Box about our walk he thought it sounded so good that we returned the next day too. This time we explored the rocks to the north end of the beach. Tin Box Tot thought it was great fun to play hide and seek among the boulders. Although she hadn't quite mastered the game and kept giving away her position with great shrieks of delight.
Our visit concluded again at the cafe. A trip to Blackpool Sands is not complete without a latte and piece of cake.
Our most recent walk at Blackpool Sands was last weekend on Mother's Day when there was also a dog show and fun day at the beach.
Tin Box Tot had her usual fun sliding down the shingle and exploring the rock pools before having a go on the giant inflatable slide and having her face painted. Of course we ended our visit with a Mother's Day lunch in the Venus Cafe.
Blackpool Sands – great for
Swimming
Watersports like paddle boarding and kayaking (hire available)
Exploring rock pools
Dog walks (out of the main season)
Enjoying a hot chocolate or coffee on a cool day.
Have you been to Blackpool Sands? Are there any other Devon beaches you would recommend?
I'm a blog awards finalist – yay!
I'm incredibly excited to share that I am in the finals of the 2016 MAD (mum and dad) Blog Awards and the shortlist of the Brilliance in Blogging Awards. If you've enjoyed what you've read and have a spare minute please consider voting for me in the Family Travel Blog category of the MADs and the Travel category of the BiBs.
Pin for later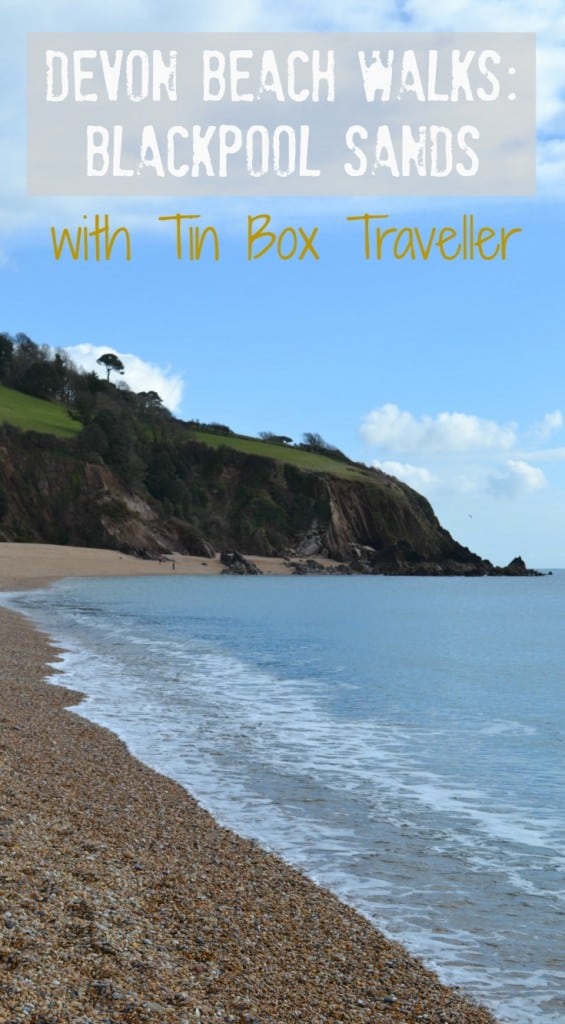 I love hearing what people think about my blog so feel free to leave a comment below or browse around. You can also find me on Bloglovin', Twitter, Facebook, Instagram, Pinterest, Google+ and LinkedIn.