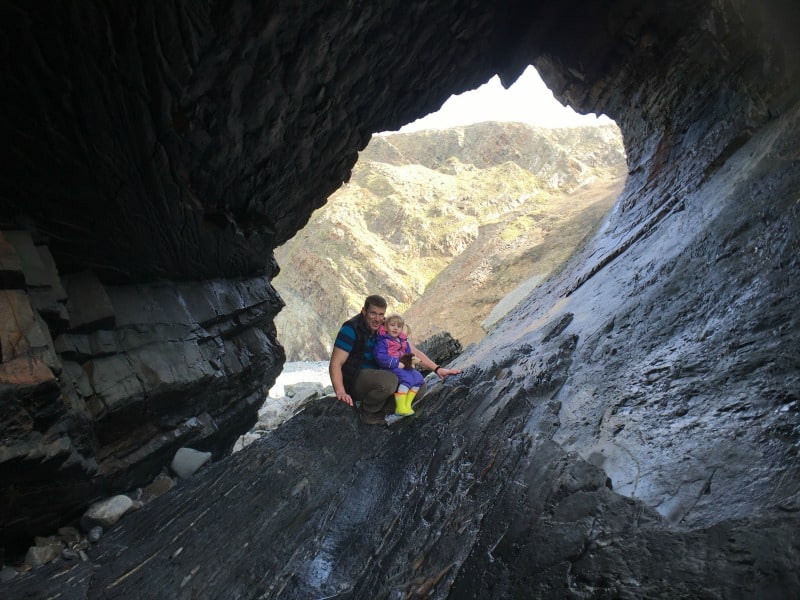 A North Devon caravan weekend
Last weekend we ventured out in our caravan for its first trip of the year. The occasion was a family wedding in North Devon – two hours from our home in Dartmouth – so we decided to make a weekend of it.
Having a caravan can be a massive bonus when you are travelling around the country to see relatives. Two nights on a campsite costs a fraction of the price of a hotel and is much more comfortable than sofa-surfing with a toddler and baby.
Where we stayed
We stayed at the Hartland Caravan and Camping site on the edge of the village of Hartland near Bideford and were joined by Tin Box Nana and Grandad. The site has pitches for touring caravans like ours as well as a camping field and five static caravans. There's also a toilet block with showers, a washing machine and tumble dryer.
From our pitch we had views down across the village to the sea. It made for a couple of great sunsets.
Our North Devon caravan weekend
On the morning of the wedding I walked into Hartland with Tin Box Nana and the girls to visit the playground. There's a post office/convenience store and several pubs and cafes within easy reach.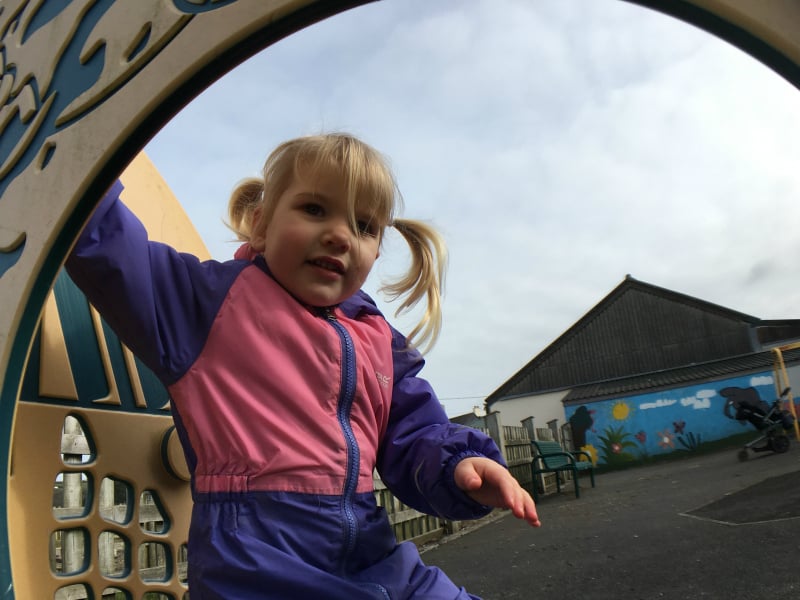 A short car journey away is Hartland Quay, where we decided to go for a beach walk and lunch. It's infamous for hundreds of ship wreaks over the centuries and one particular episode of Top Gear where they rolled a Citroen 'camper van' over the cliff.
Mr Tin Box has been visiting since he was a child. Then about 15 years ago he bought me to Hartland Quay for the first time. I've always been struck by the rugged beauty of the place.
It's lovely to now be able to bring our own children here – even if Tin Box Baby was fast asleep in her pushchair on this occasion.
It's become a bit of a tradition for Mr TB to climb one of the huge fallen rocks jutting out in the sea each time were at the Quay, obviously if the tide allows. I think it's something to do with maintaining his youth.
This visit was no different. I did get a few questions from Tin Box Tot about what Daddy was doing though.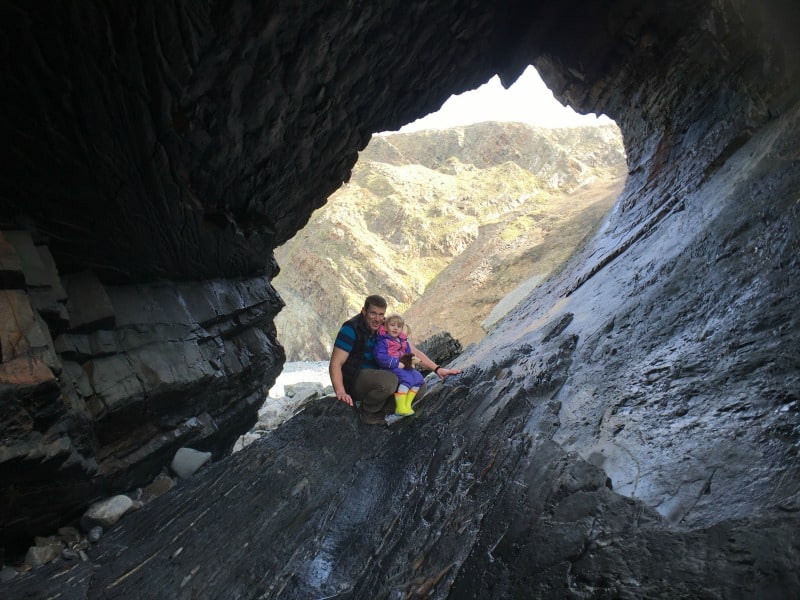 After lunch at the Hartland Quay Hotel we headed back to the caravan to prepare for the wedding. It was a great afternoon and evening.
Tin Box Tot loved chasing around with her cousins and went through quite a few balloons before crashing out on some seats.
Unfortunately Tin Box Baby was ill at the end of the night having picked up the horrible stomach bug that seems to be doing the rounds.
Luckily she slept well back at the caravan and we didn't think much more about it until the rest of us got it from Sunday night onwards.
Sunday morning was spent catching up with family from the night before and having an alfresco lunch before we set off home.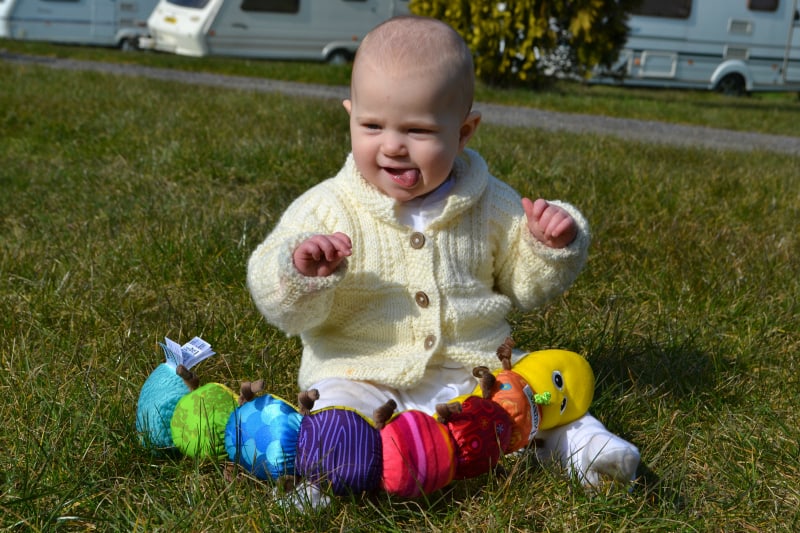 We shall be visiting for another North Devon caravan weekend later this spring and I hope we'll be able to visit some more of the local places we love.
Things to do in North Devon
If you find yourself in the Hartland area of North Devon there's a few places we can recommend for families to visit:
Clovelly – a picturesque fishing village dating back to the 9th Century where there are no cars because of the steep, cobbled main street. This is such a pretty place to visit with so much history. Make sure you say hello to the donkeys
The Milky Way Adventure Park – this family-run attraction has plenty for kids to do indoors and out. We loved the falconry show and the giant bouncy cushions when we visited a couple of years ago.
Bude – just across the Cornish boarder is Bude with lots of independent shops and a great beach for exploring rock pools and trying out water sports. It also has an epic pasty shop!
Here's a bit more from our weekend
Have you visited North Devon recently? Where would you recommend going?
I love hearing what people think about my blog so feel free to leave a comment below or browse around. You can also find me on Bloglovin', Twitter, Facebook, Instagram, Pinterest, and LinkedIn.