The travelling mum's time-saving beauty hacks
Let's face it, all mums need beauty hacks. Those tricks of the trade that quickly help you feel more human each morning can make the difference between a good day and bad. Well, I suppose if you're as vain as me they do anyway!
During the past few years of being a mum I've been refining my toiletries bag to accommodate the shorter time I have to get myself ready for the day and to fit in with our regular travels. Here's some of the items that I wouldn't leave home without:

1. Asda Skin System Sensitive Wipes (74p) – at home I will cleanse and tone, but while we're away I give myself a break from that routine and use an all-in-one facial wipe. It cuts down on the weight of my toiletries bag and, if we happen to be getting on a plane, the need to decant my liquids into tiny bottles.
2. Neutrogena Norwegian Formula Concentrated Hand Cream (£3.40 from Asda) – I get really dry hands all year round, especially when we spend lots of time outdoors. This hand cream is great for keeping soreness and broken skin at bay.

3. Vaseline Original Petroleum Jelly Lip Therapy (£1.99 from Superdrug) – I'm not a big lipstick fan but hate dry lips, so always carry one of these handy pots of Vaseline in my toiletries bag. A quick application makes me feel like I've made an effort.
4. Nivea In Shower Body Moisturiser (£3 from Boots) – I'm a bit obsessive about moisturising all over after a bath or shower so I wasn't sure if this would do the job. However, my skin feels soft and I love the smell. It also cuts out one step of my morning routine – a winner in my book. However, don't use it if you are doing any fuzz fighting as it will clog up your razor.
5. Garner Anti-Dark Circles 2-in-1 Tinted Eye Roll On (£8.99 from Boots) – I've had this for a long time and love it. It contains caffeine, giving your under-eye area a refreshing tingle, and is tinted to hide dark circles. It's lasted me so long that the packaging has changed a bit from what you see in my picture.
6.
So that's a few essentials I pack in my travel toiletries when we hit the road. What won't you leave home without?
I love hearing what people think about my blog so feel free to leave a comment below and browse around. You can also find me on Bloglovin', or follow me on Twitter, Facebook, Instagram, Google+ and Pinterest.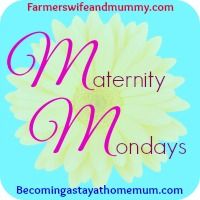 – my fine hair usually needs a daily wash otherwise it gets really limp. But washing and drying your hair daily eats into fun time, so every other day I'll spray in a bit of dry shampoo to liven things up.