Safe summer fun: Sunuva kids beachwear review
Last month we went on the most amazing holiday – a family cruise. Our destination was the Mediterranean where we knew we'd be guaranteed sunshine and plenty of opportunity to splash around in the onboard pool. UV swimwear was a must. Temperatures were reaching 41C and, regardless of the heat, our energetic pre-schoolers were determined to make the most of the ship's water park. Step in Sunuva.
About Sunuva kids beachwear
Sunuva's kids UV swimwear is made from high quality UPF50+ fabric that blocks out 97% of the sun's harmful rays. That's impressive stuff. The range is so good that the British Skin Foundation has validated it, which is a massive credit to Sunuva as charities often steer clear of commercial links unless they are seriously impressed.
The 2016 Spring/Summer collection is inspired by the company's favourite destinations and journeys, with touches of Mexico, India, tropical islands and adventures under the sea. Perfect for my two tiny Tin Box Travellers.
Safe summer fun in the Mediterranean
Tin Box Tot loved her Sunuva rash vests from the word go. The bright colours and pretty designs were a hit. Mr Tin Box and I also thought they were fab because didn't need to stop play so often to reapply all-over suncream. In fact, after an initial slavering of cream from head to toe we only bothered reapply to her face, neck and legs.
Tin Box Baby isn't potty trained yet, so wasn't allowed in the ship's pools or splash park. Instead she chilled out with either Mr Tin Box or I while we took turns at supervising the water fun. Her cool, cotton embroidered Sunuva dress was ideal for lounging around.
Staying UPF50+ protected back in the UK
Now the weather is picking up back in the UK we've continued to kit the girls out in their Sunuva kids beachwear. Even in Devon temperatures have been reaching 31C, so we've been glad of the thick UPF50+ Sunuva sun hats and swimwear in the garden and at the beach.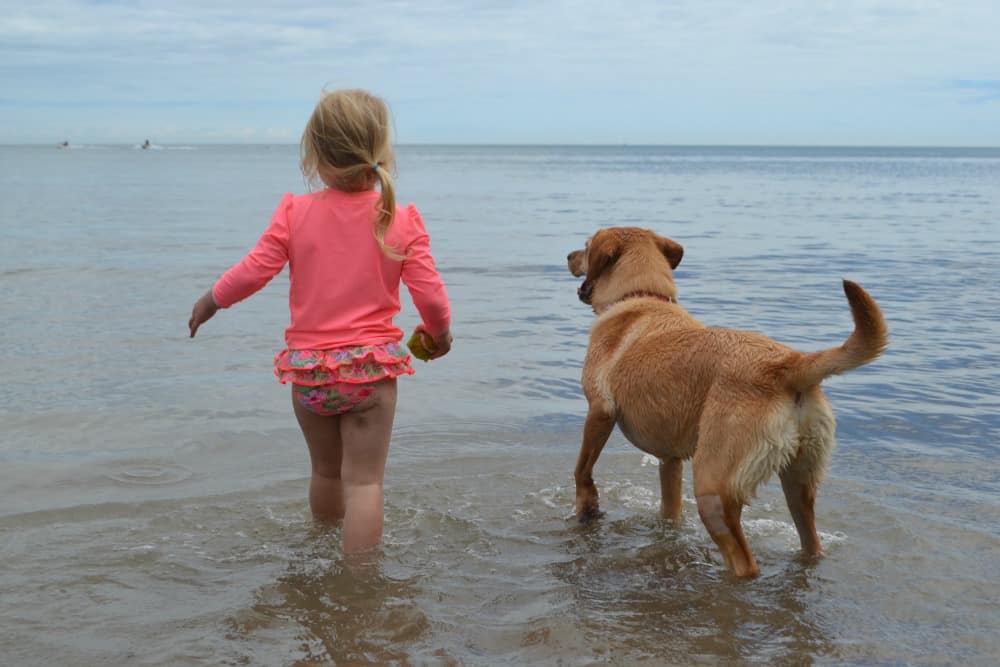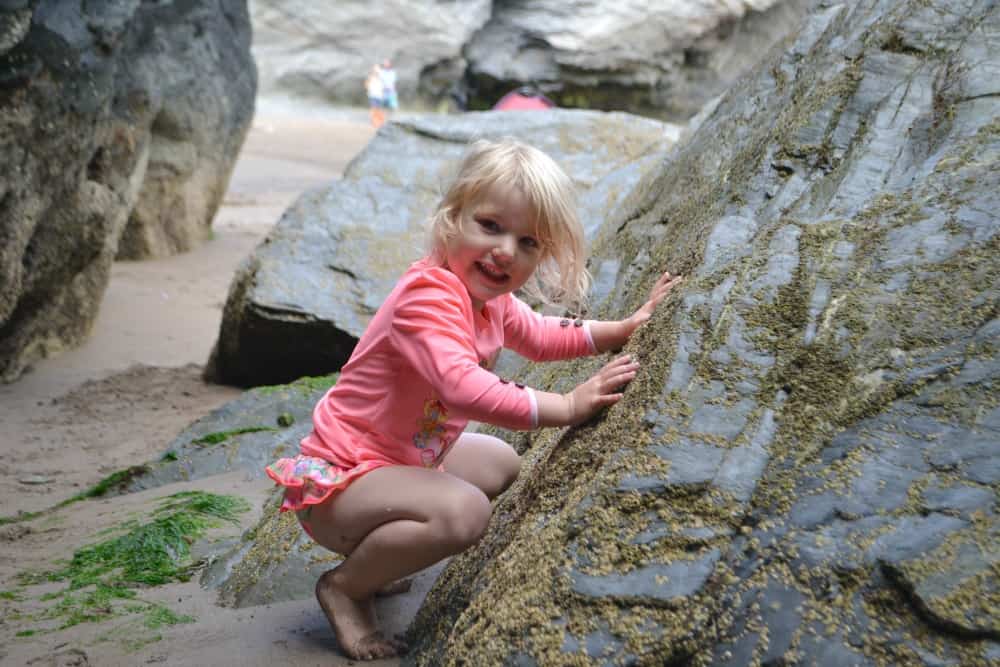 What we love about Sunuva kids beachwear
The UV swimwear allows for safe summer fun, whether you are holidaying abroad or having a staycation
The stylish and colourful designs look great and make our girls stand out on busy beaches and poolsides
The little details – buttons, stitching and frills – give each item a feeling of quality
The swimwear is easy to rinse through and dry overnight for use again the next day.
We have noticed a bit of fading on the rash vest, but that's our fault as we didn't rinse them out well enough after dips in the chlorinated splash pool on the ship. All the labels come with clear washing and drying instructions. Obviously a bit of colour fading has not impacted on our use of the tops.
You can check out the full Sunuva Summer/Spring 2016 collection on its website.
Disclosure: we were sent these Sunuva items for the purposes of a review. All opinions are my own. 
I love hearing what people think about my blog so feel free to leave a comment below or browse around. You can also find me on Bloglovin', Twitter, Facebook, Instagram, Pinterest, Youtube, Google+ and LinkedIn.