What to expect from a family holiday at Séquoia Parc
Last summer we spent a day in Marseille as part of a Mediterranean cruise. This all too short stop off got me thinking back to some of my childhood holidays in the country. And also more recent visits with Mr Tin Box before we had kids. It's surprising how just a quick trip across the English Channel can take you somewhere that feels so much more exotic. Al Fresco Holidays offer family breaks in 41 stunning locations across France. To help promote their parks and campsites they have asked me to share my idea of the perfect family holiday at Séquoia Parc.
A family holiday at Séquoia Parc
Séquoia Parc is a 5-star mobile home and camping site in the grounds of a grand chateau near Marennes in the Charente-Maritime region of western France. It's an area I've never explored so it immediately caught my eye. Just from clicking through Al Fresco Holidays' website I can see so many reasons why Séquoia Parc is a great place to stay with kids and extended family. Here's why:
Fantastic family facilities
There's so much to do at the campsite that you could fill every day without venturing further afield. The complex of four pools (three heated) with its lazy river and waterslides looks like somewhere we could lose whole days splashing around and enjoying the region's warm and sunny climate.
If we could drag the kids out of the water there's a children's playground and two kids clubs – one for four to seven-year-olds and another aimed at eight to 13-year-olds. Other activities thrown in with your stay include pony riding, bicycle hire and tennis lessons.
At night the Parc's entertainment team takes over with cabaret shows and discos. Our girls have really enjoyed being able to 'party' during previous holidays. We love it too because it wears them out, giving us some adult time in the evenings.
Séquoia Parc also has its own bar, pizzeria, and restaurant, plus a mini-market, and those handy extras that help make holidays go smoothly like wifi, a launderette and cash machine.
Family friendly holiday homes
Séquoia Parc's accommodation is set in woodland glades to give you the right balance of sun and shade in the hotter months. You can stay in spacious mobile homes accommodating up to eight people or you can pitch up with your own touring caravan or motorhome. Even dogs are welcome to stay in some mobile homes.
Lots of great places to visit nearby
Even though there's lots to do at Séquoia Parc, we have itchy feet and love to explore. Within 25 miles of Séquoia Parc you can find sandy beaches, historic sights and picturesque fishing villages. Slightly further afield there's La Rochelle – said to be France's most unspoilt seaside resort – and the vineyards of Cognac.
Top of our Charente-Maritime sightseeing bucket list would be:
Getting there
Getting to Séquoia Parc is relatively simple from the UK with flights to  La Rochelle from many local UK airports. The holiday park is then a 64km transfer. Hiring a car would be a good idea. Alternatively you can sail from Plymouth to Roscoff and drive 500km to Marennes or take the ferry from Portsmouth to St Malo which is 402km away.
Who would enjoy a stay at Séquoia Parc?
There's no doubt Séquoia Parc is an ideal place for families to holiday in western France. We could see ourselves enjoying a week or two here with our extended family. Tin Box Tot and Baby's cousins are slightly older but there would be just as much to occupy them on the campsite. We often see them during the school holidays. This has become even more important in the past year since we moved from Hampshire to Devon. It would be brilliant to share a French adventure with them.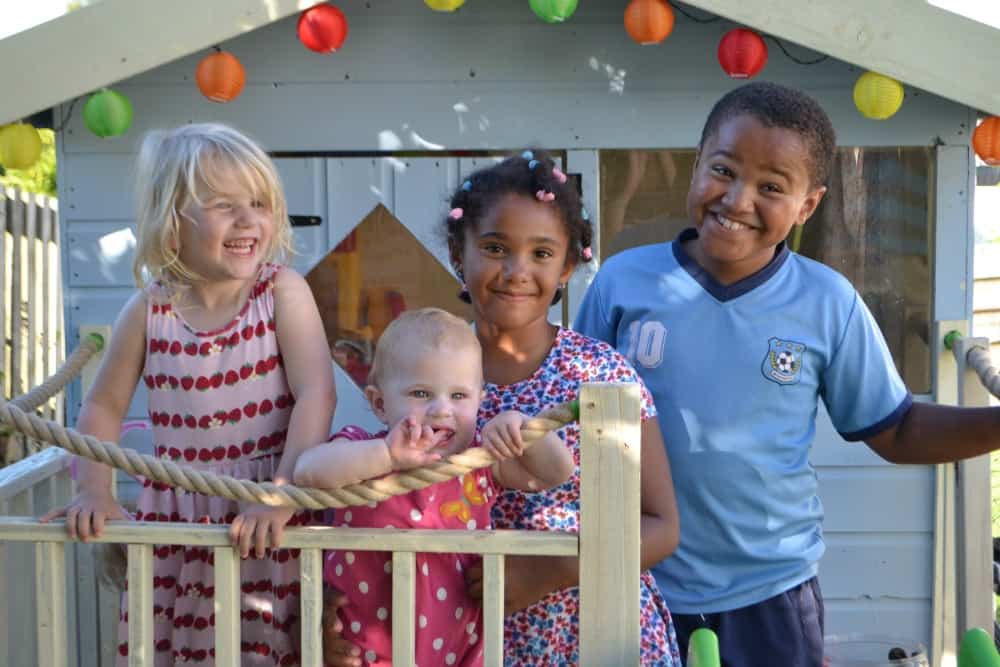 Have you been on an Al Fresco Holidays break or a family holiday at Séquoia Parc?
Disclosure: This is a sponsored post written in collaboration with Al Fresco Holidays and Tots100.
Pin for later