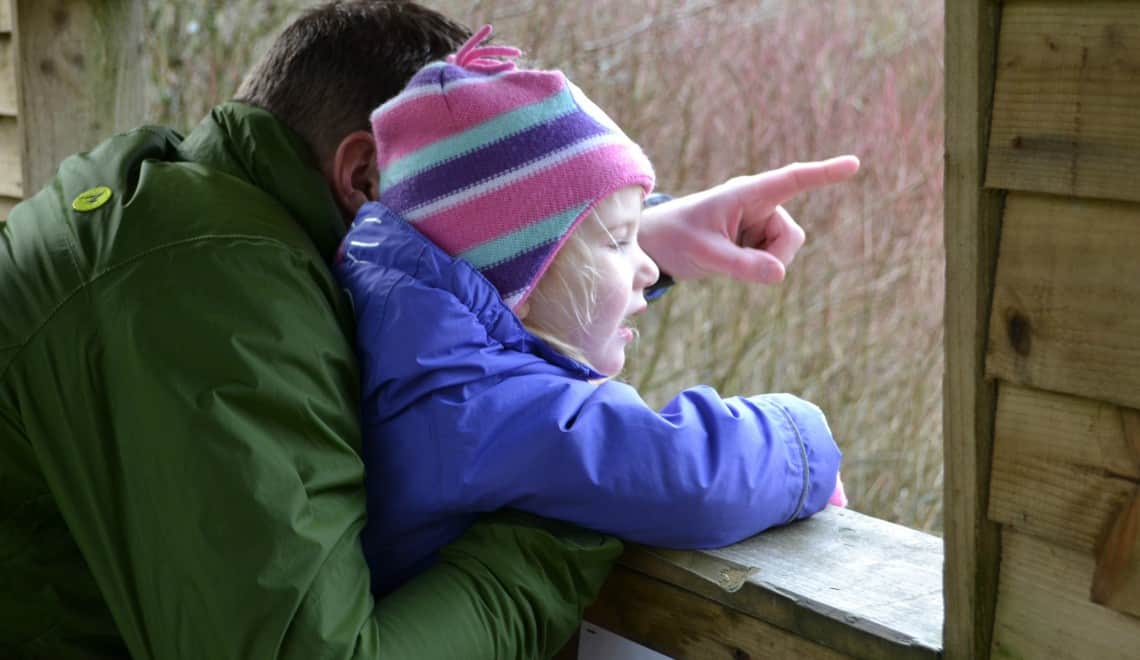 A visit to Amelia Trust Farm
A visit to a farm is always a great family day out, but finding one that will also allow dogs is a bit of a rarity. Amelia Trust Farm in the Vale of Glamorgan is one such gem. We visited during our #GlamAdventure weekend in February.
About Amelia Trust Farm
Amelia Trust Farm is a charity working with vulnerable and disadvantaged young people that is also open to the public. Entry is free with all donations going towards the running of the farm, which has an army of volunteers.
You can see pigs, sheep, goats, donkeys, chickens and some very amorous frogs if you go at the right time of year. There's also an outdoor play area complete with a sit-on tractor, a bird hide, woodland walks and – Tin Box Tot's favourite – a gnome and fairy trail.
The cafe serves cakes and hot and cold sandwiches. You can also hire it out for children's parties – there was one happening during out visit and it looked great fun.
Our visit
It was a bright, sunny day, so absolutely perfect for wandering around and meeting some animals.  We arrived as the farm opened and had no problems parking up in the grass car park along the entrance road.
There's a suggested donation for parking, which is a bit of a bargain considering entrance to the farm is free.
Our first stop was the cafe so we could give Tin Box Baby her mid-morning milk. While there we couldn't resist a hot chocolate to warm us up ahead of our walk around.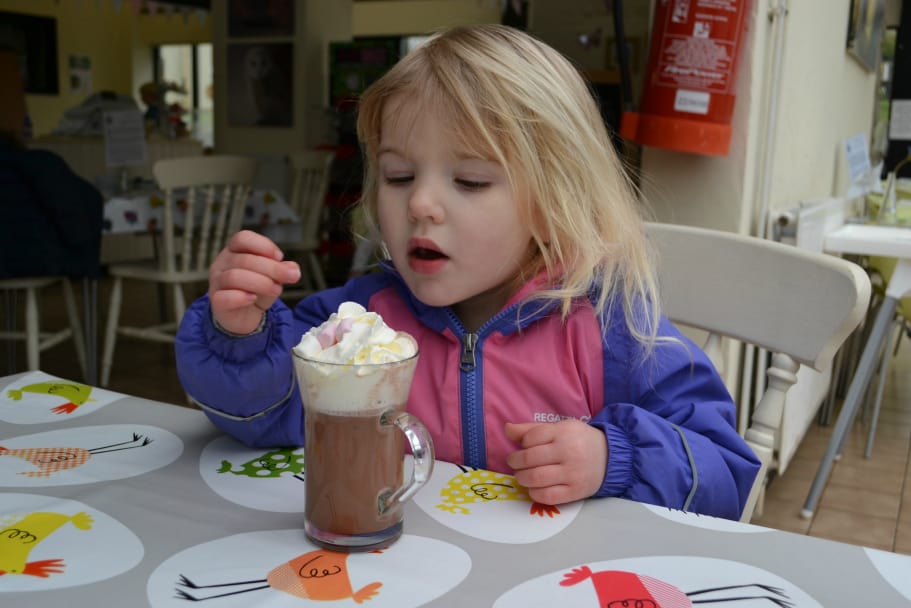 Next up was the gnome and fairy trail where you search for these little people in the trees. Tin Box Tot soon got the hang of this, running ahead of us to find the next tell tale sign of a gnome or fairy. It was great for keeping her interested while we enjoyed the woodland walk.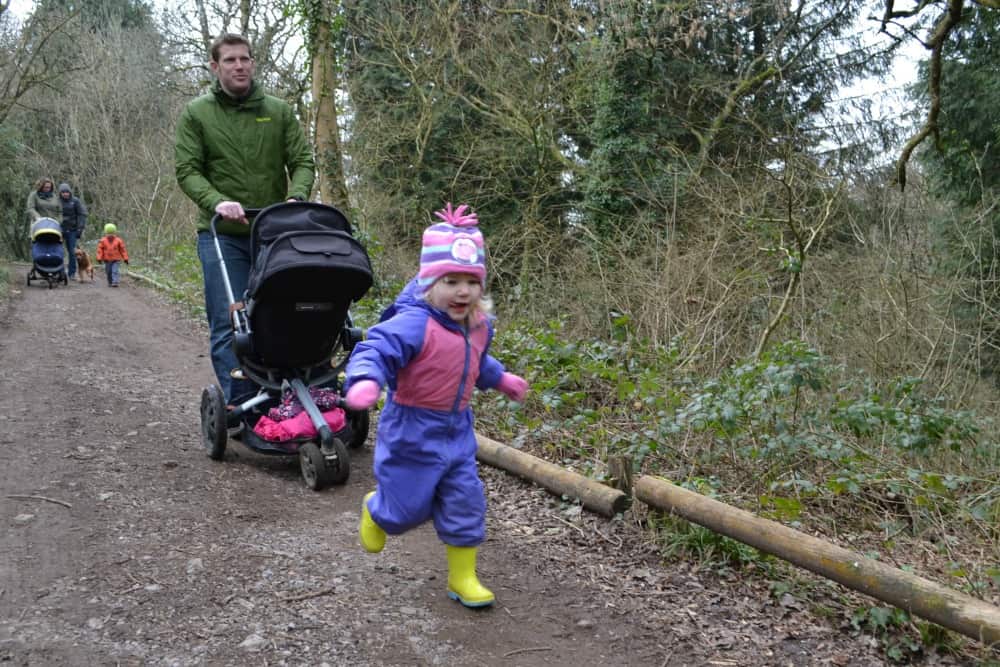 At the bottom of the gnome and fairy trail there's a pond and bird hide. We were told there were quite a few frogs to be spotted and after a bit of squinting we could see dozens of them getting in the 'spirit' of spring. Amelia Trust Farm will soon have quite a few more residents – that's all I'm saying on that matter.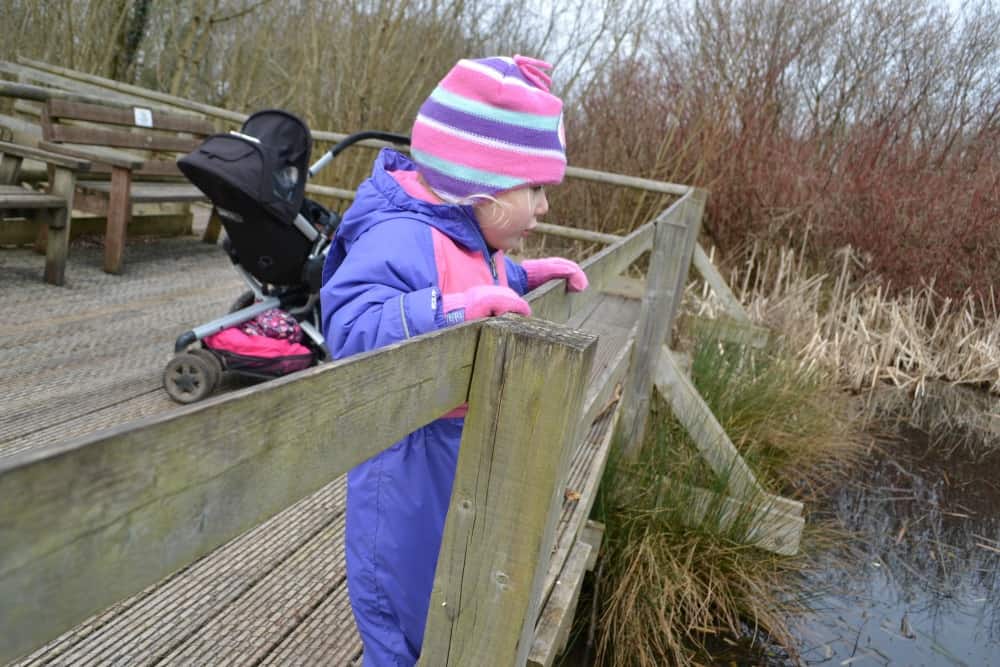 Further round the pond you come to a bird hide from where you can view the wild fowl that visit this little oasis at different times of year. We were entertained by the ducks on this occasion.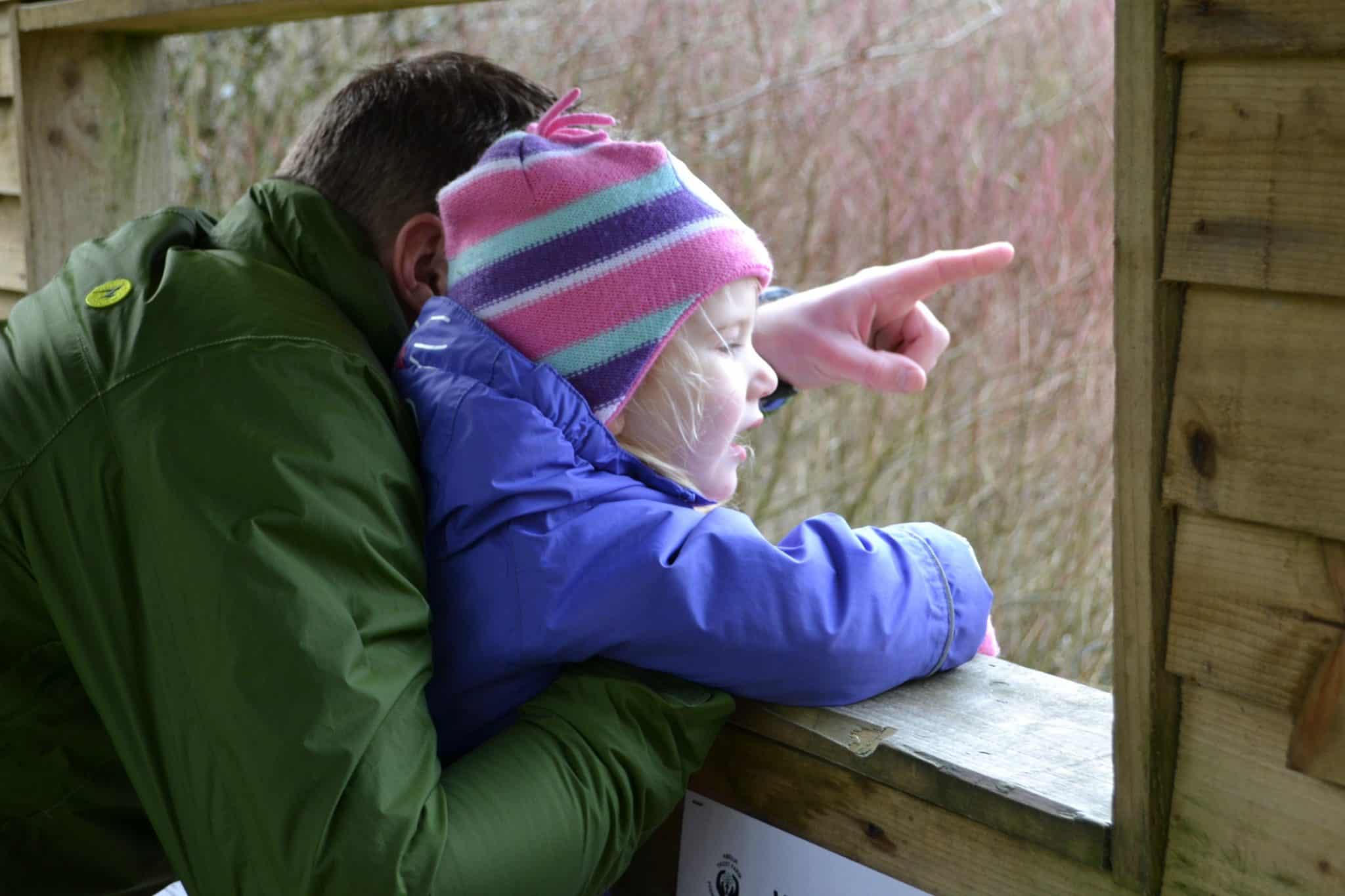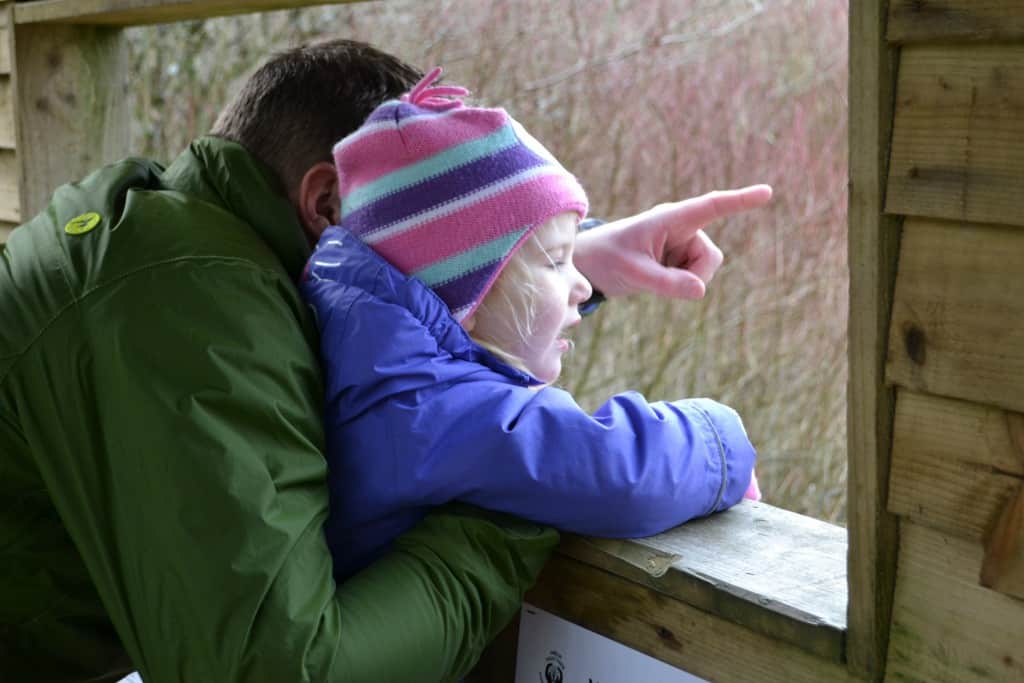 Back up at the main farm buildings we met sheep, rabbits and ferrets.
Dogs are allowed on the farm because the sheep kept here are not bred, so there's no chance of worrying a pregnant ewe. Even so four-legged visitors must be kept on leads at all times.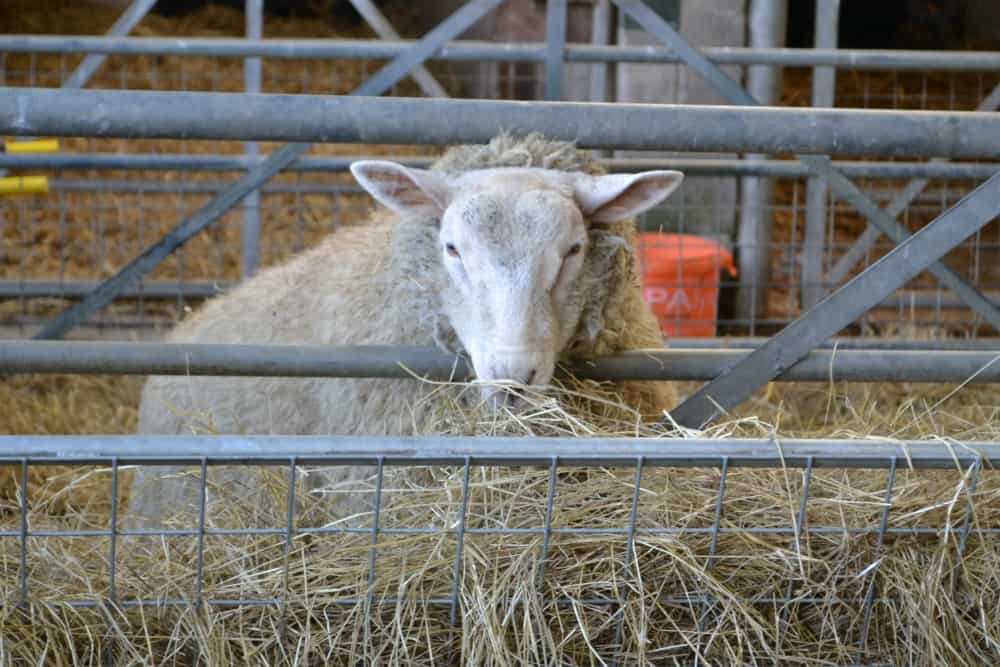 We completed our visit with a sandwich in the cafe, which was by now heaving with families enjoying everything the farm had to offer.
We were at Amelia Trust Farm for a morning but could have stayed all day having not taken full advantage of the play area, meeting all the animals, or taking a look at the amphitheatre and herb garden.
What we loved
It was dog-friendly, meaning Tin Box Dog could accompany us on our day out.
The ethos of the farm is great and you can tell that the volunteers love being there.
There's a lot of family fun to be had for a free day out, so it's well worth feeding the donation pig.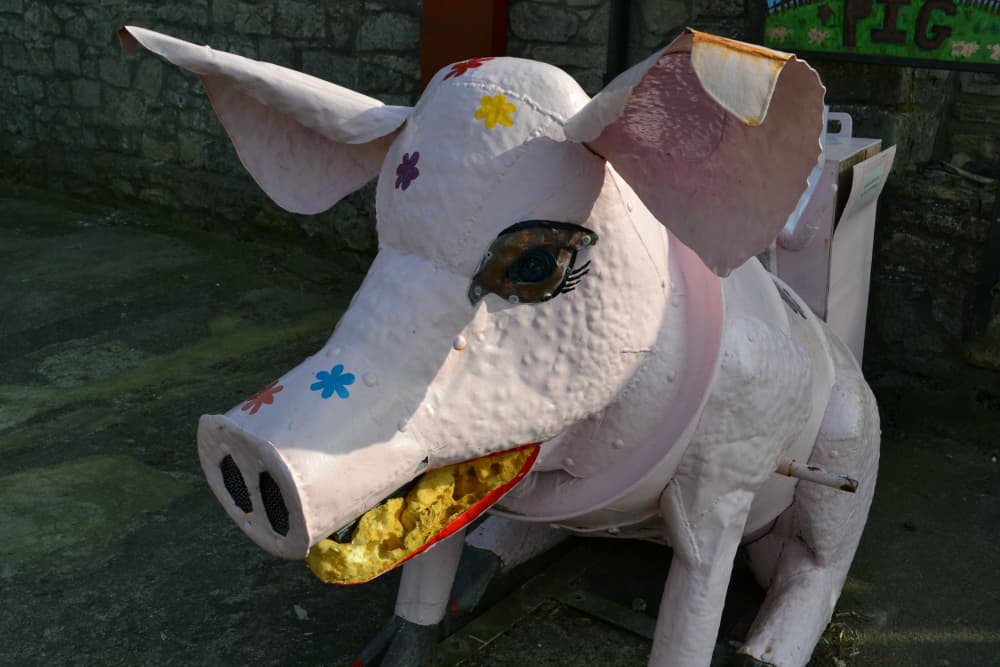 Amelia Trust Farm can be found not far from Junction 33 of the M4. It is open from 10am until 4pm 1 October to 31 March and 10am until 6pm 1 April to 30 September.
Disclosure: we were invited to visit Amelia Trust Farm during our #GlamAdventure in there Vale of Glamorgan and Bridgend, South Wales, as guests of the Vale of Glamorgan Heritage Coastline and Countryside team. All views are my own.
Pin for later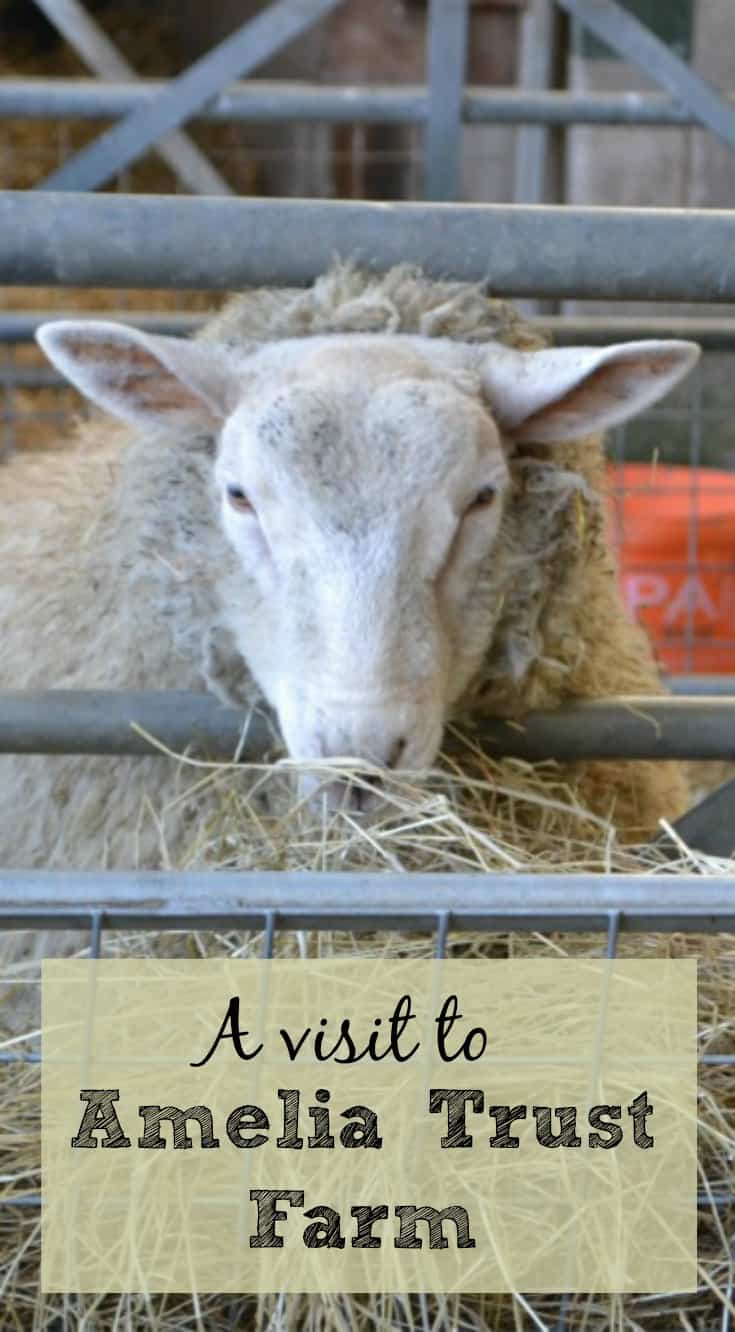 I love hearing what people think about my blog so feel free to leave a comment below or browse around. You can also find me on Bloglovin', Twitter, Facebook, Instagram, Pinterest, and LinkedIn.