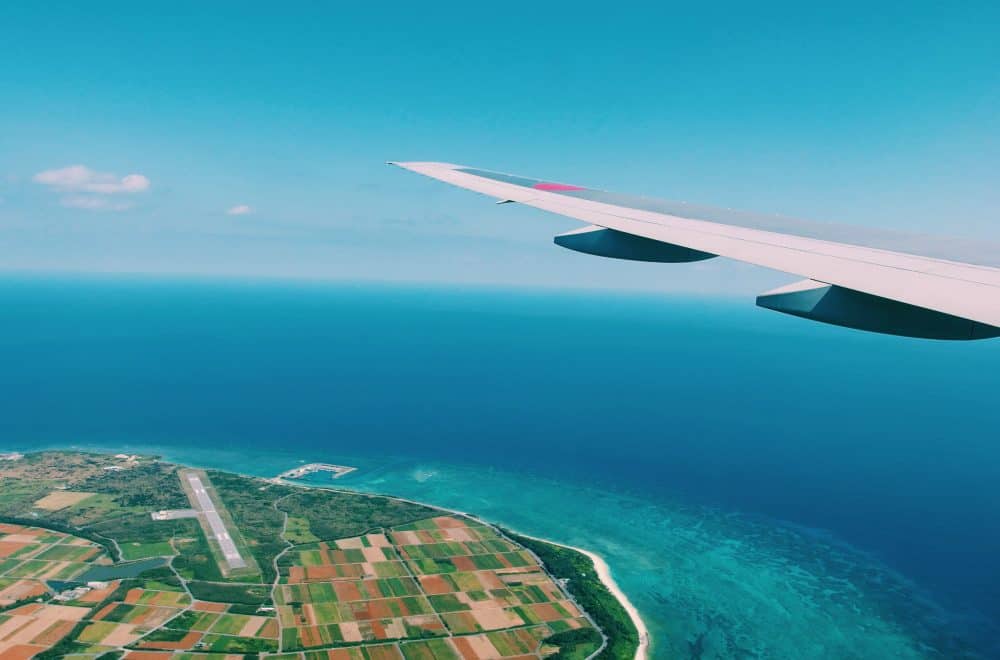 Review: cheap flight deals for families – can Jack's Flight Club save you money?
I love a travel bargain, especially since our girls have come along. Paying for family rooms and four full-priced flights now they are both over the age of two quickly ramps up the costs of holidays abroad. So, how do you find bargains like cheap flight deals for families? I was invited to review Jack's Flight Club – a genius new service helping adventurous travellers see the world whatever their budget.
What is Jack's Flight Club?
Jack Sheldon is a traveller who uses his expertise in searching out bargain flights to help others grab the same deals. Just over a year ago he set up Jack's Flight Club – a free or paid subscription newsletter run by him and his team who monitor thousands of flight routes on the lookout for ridiculously cheap flights. When they find a corker they share it with their subscribers to help save them money – an estimated £10 million pounds in the past year or so. Not only that, it can save you time on doing the searching yourself.
How does Jack's Flight Club work?
Jack's team finds and shares low price flight deals and mistake fares. These can be with both budget and premium airlines flying from all UK and Ireland airports to destinations around the world.
If you sign up to free newsletters from Jack's Flight Club you'll get a couple of emails a week covering outbound airports and destinations where cheap flight deals are available. If you're a Jack's Flight Club premium member you get more emails – in the two weeks I've been reviewing the premium membership I've had 18 emails including two special round-ups of flights I could book to set up a weekend escape.
The price for Premium membership is £12 for three months, £19 for six months and £35 for a year. So, if you have a window of a couple of months when you can be flexible about when you want to fly and where you want to go you can subscribe for a shorter period of time.
What do the newsletters look like?
When you get an email from Jack's Flight Club it will tell you:
The destination and outbound airports from where the rate is available
Whether a baggage allowance is included in the deal
Which airline you'll be flying with
The dates that the deal is available – departure dates range from about one to nine months out so you'll have plenty of time to plan ahead
The standard fare so you can see the saving you'll be making
An estimate on how quickly you need to snap up the deal – anything from a day to a couple of weeks
Booking instructions
There's also a handy infographic on the Jack's Flight Club website to talk you through this.
What cheap flight deals can you expect?
In the two weeks I have been receiving Jack's newsletters I've seen return fare flight deals to destinations like Tel Aviv (£134), New York (£274), Caya Coco in Cuba (£260) and Business Class to Nashville (£835), which all came in at about 50% cheaper than the standard fare. Jack's system works!
These were all long haul and not necessarily flights we'd be planning to do as family at the moment. However, the special weekend trips newsletter gives you plenty more options to fly to European destinations for two to four days. Some return flights that caught my eye were Malta (£72), Frankfurt (£62), and Genoa (£52).
You are also more likely to find these flights leaving from smaller regional airports as well as well as the likes of the London airports, Manchester, Birmingham and Cardiff. It was great to see Newquay, Bournemouth and Southampton pop up for us South West country bumpkins who have at least four hours to travel to Heathrow. I'm yet to spot a flight from our closest airport – Exeter – but it's only been two weeks and Jack's Flight Club does cover all UK and Ireland airports.
Can Jacks Flight Club save you money if you're flying with kids?
If you're a family with the freedom for flexible travel and are excited by the thought of planning your next adventure based on a bargain flight deal then Jack's Flight Club is definitely for you. Families with babies and pre-schoolers can obviously make great savings, and although it might be a bit more difficult to take advantage of the long haul flight deals if you are tied to school holidays there are plenty of great deals that come up within those times still. They've even sent out school holiday cheap deals to places like Australia and New Zealand in the past if you're looking to adventure even further afield.
The weekend trip emails that you receive with the Premium Jack's Flight Club membership will give families plenty more options with short break flight deals in Europe. The weekend trips email that I received for flights in July even included options at the start of the school summer holidays.
Looking for more family travel tips and checklists? Take a look at my top tips for travel with kids and my packing lists for family holidays.
Is it worth signing up to Jack's Flight Club?
Yes, if you have adventure in your heart, love putting together your own travel plans rather than relying on package holidays. I think it's a great service, if you're travellers without kids and those with kids who aren't yet restricted by school holidays then you'll be spoilt for choice but there's also deals to be had for those bound by school holidays. If you're keen to travel with your children long-haul and for shorter European trips then sign up to Jack's Flight Club Premium membership to get all the deals they send out. Premium members also get the full benefit of those additional weekend trip emails. You'll easily get back more than the £35 year's subscription if you only book one flight for you or your family.
Have you used Jack's Flight Club? If not check out their service. I'd love to hear about your best cheap flight deals!
Disclosure: I received free Premium Jack's Flight Club membership in order to carry out an honest review and have been compensated for my time. All opinions are my own.
If you're looking for cheap flight deals pin this post for reference!