A festive invitation to Coombe Mill
When I started writing Tin Box Traveller, one of the first blog linkys I came across was #CountryKids run by Fiona at Coombe Mill in Cornwall. A linky is a place where bloggers share their posts with people who have similar interests. I run the Monday Escapes linky with fellow travel bloggers Extraordinary Chaos, Mini Travellers and Travel Loving Family.
But back to #CountryKids… As the name suggests it's all about outdoor family adventures. It was and still is somewhere I get a lot of inspiration for our day trips in the UK. It also introduced me to the wonderful holidays at Coombe Mill, which has a collection of lodges and holiday cottages nestled in a valley on the edge of Bodmin Moor. As well as providing guests with a beautiful location and family-friendly accommodation, there's farm animal feeding, activities and model train rides almost every day.
Fiona who runs Coombe Mill somehow also manages to write an award-winning blog and manage the popular linky. She's been asking us to visit for quite some time and, after meeting her in person at a blogging conference last June, I promised we would. The opportunity came at Christmas. Christmas Eve in fact.
Christmas Eve at Coombe Mill
We joined Fiona and her guests for an afternoon of festive crafts, a Christmas treasure hunt around the estate and a train ride to meet Santa ahead of his very busy night. The girls also enjoyed letting off a bit of steam on Coombe Mill's play area, which I'm sure had something to do with a relatively easy bedtime later on.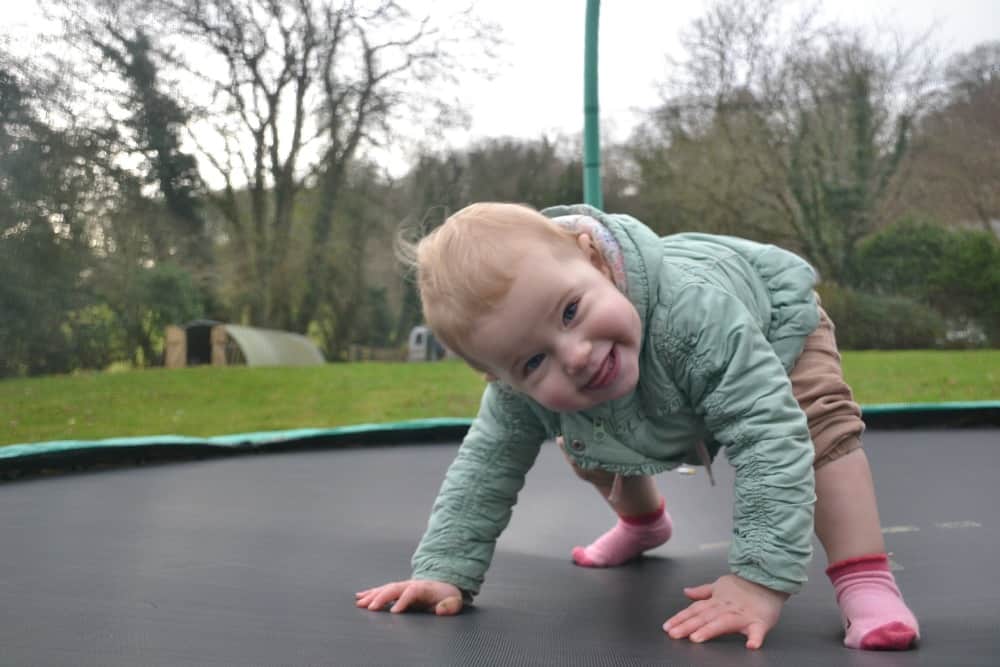 It was wonderful to finally see a place and experience some of the activities I've read about so many times before. Thank you to Fiona and the Coombe Mill team for inviting us to share in a small part of their Christmas celebrations.
Have you holidayed at Coombe Mill? I'd love to hear about your highlights.